How to make tasty egg fried rice
There are so many tasty dishes around the world that you can make today for your loved ones. However, there is one dish that beats them all, some hot egg fried rice. This dish will awaken your taste buds and leave your stomach yearning for more. It is a famous Chinese cuisine, but with time, everyone around the world has embraced the easy-to-prepare and straightforward mouth-watering dish.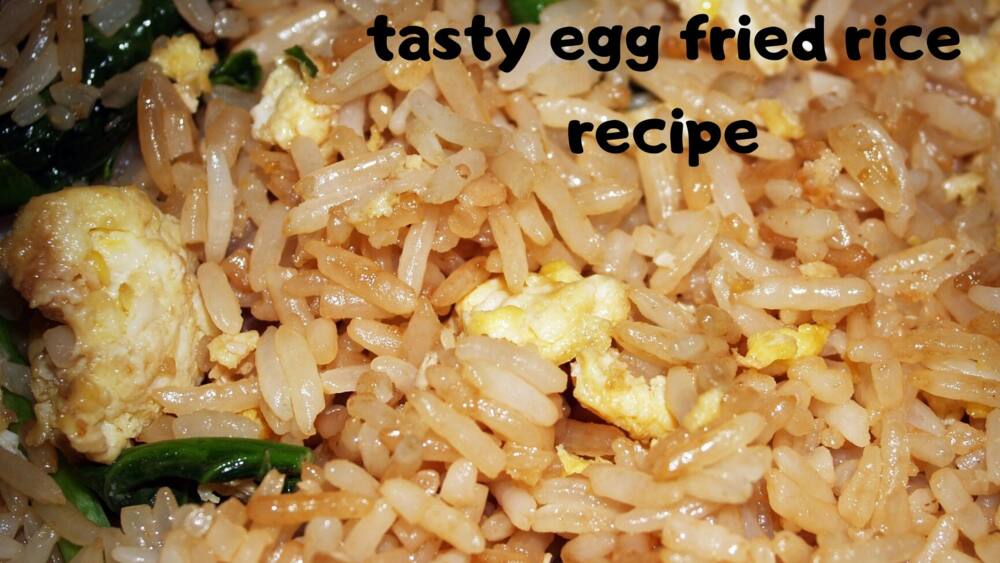 The best part about this dish is that you don't have to make fresh rice. If you have some leftovers, you are good to go. If you love and enjoy such dishes, then this meal is for you. Here is a detailed egg fried rice recipe you should try at home. It is simple and will take you less time to prepare and cook.
Fried rice with egg recipe
There are numerous fried rice recipes available on the internet. However, they are all similar and easy to follow. Here is all you need to know.
What do I need to prepare egg fried rice?
This easy recipe will guide you on how to prepare the most delicious egg fried rice. The ingredients are easy to find and readily available.
Four large eggs, beaten
2 tbsp. of olive or vegetable oil
I cup of spring onion
Salt
1/8 tsp. black pepper
6 cups of cooked, chilled rice
2 ½ tbsp. of soy sauce
How do I make egg fried rice?
Below are easy to follow directions on how to make egg fried rice.
Crack four eggs into a small bowl and beat them.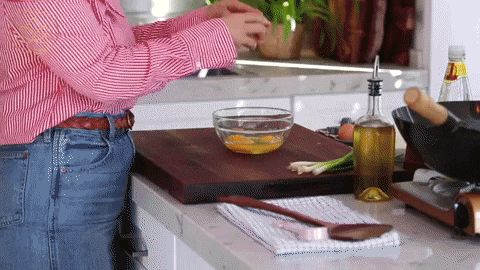 2. Heat a wok (a large sauté pan) with half a tablespoon of olive or vegetable oil over medium heat.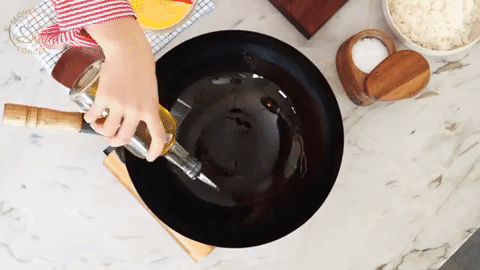 3. Once your pan is hot, add your beaten eggs and scramble them for a minute.
4. Once the eggs are ¾ done, add about 1 ½ tablespoon of more oil in the wok over medium heat.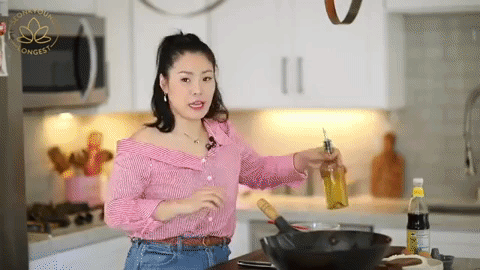 5. Add the chilled rice into the wok or pan and cook it for a few minutes. Stir until the rice is heated through.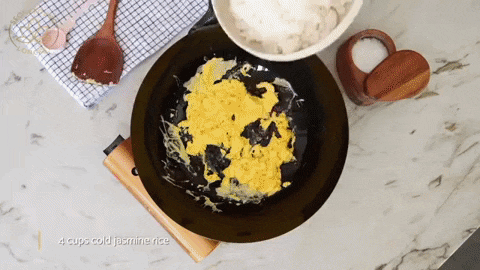 6. Add salt and pepper to taste. Also, add the soy sauce at the sides of the rice and stir well to ensure the seasonings are evenly distributed.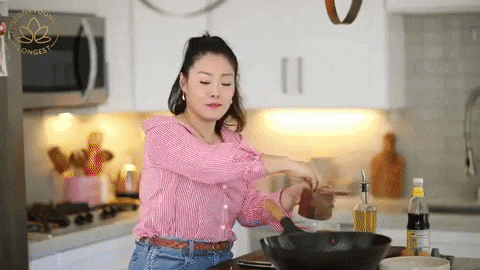 7. Add the spring onions and mix well.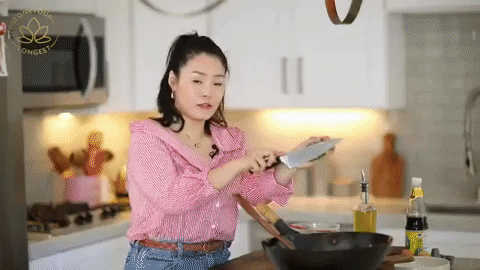 8. Serve while hot and enjoy your meal.
How much time does the recipe take?
This recipe will require around ten minutes for preparation and ten minutes to cook.
Q&A
How do you make Jamie Oliver egg fried rice?
The renowned chef has a different and simple method of coming up with the delicious meal.
Ingredients
Six spring onions finely sliced
One tablespoon of olive oil
One packet of pre-cooked rice
Two teaspoons of chili jam
¼ cup of water
Two free-range eggs
150 grams of Tofu
Easy to follow directions on how to make Jamie Oliver egg fried rice.
Heat a big pan on high heat
Finely slice the spring onions
Once the pan is hot, add one tablespoon of olive oil. Add the sliced onions and let it sizzle.
Add the precooked rice and let it sizzle and jiggle together with the spring onions.
Add the two teaspoons of chili jam to balance the flavor. Toss the pan about to ensure that every rice grain is coated and starts to shine.
Add some water to splash it up. Push the rice to the side of the pan. Add your two eggs in the middle of the pan. Break the eggs and add 150 grams of firm tofu. Break it up and start gentle mixing everything. Add some salt to season.
Add some olive oil around your serving bowl. Put your fried rice and transfer it to the plate.
Is egg fried rice bad for you?
The recipe is healthy for any person, and it depends on the ingredients added to it. You should not use too much oil to prepare the meal. Having the eggs and the vegetables ensure that the meal as nutritional value.
What ingredients are in fried rice?
The following are the common ingredients used in fried rice.
Chilled rice
Eggs
Olive or vegetable oil
Diced onion
Spring onion
Garlic cloves
Salt
Black pepper
Frozen mixed vegetables (diced carrots, bell pepper, and peas)
Soy sauce
READ ALSO: 12 easy spaghetti and mince recipes South Africa
Which rice is best for fried rice?
Most of the egg fried recipes advocate for Jasmin long grain. However, any other type of white or brown rice is also commendable.
Your family will appreciate you for preparing them some delicious egg fried rice. You can have the meal at any time of the day as it will leave you quite full. Rest assured that you will enjoy every bite of it.
READ ALSO:
Best tenderized steak recipe South Africa
Easy Soji recipe: how to make light fluffy soji
Best potjiekos recipes lamb South Africa
Source: Briefly News