- A Class Three pupil designed and introduced an innovative hand washing system that did not require one to touch it
- With the help of his father, they set up the gear to fight the spread of the coronavirus
-This was after he witnessed people using the same bar soap to wash their hands and he immediately knew he needed to do something
- The pupil shared his idea with his father who did not hesitate to assist him
PAY ATTENTION: Click "See First" under the "Following" tab to see Briefly.co.za News on your News Feed!
Regular handwashing with soap is one of the best ways to prevent respiratory diseases, among them Covid-19, which are the primary causes of death worldwide.
Briefly.co.za knows that handwashing remains the number one tip for preventing the spread of coronavirus but must be done properly and with soap and water.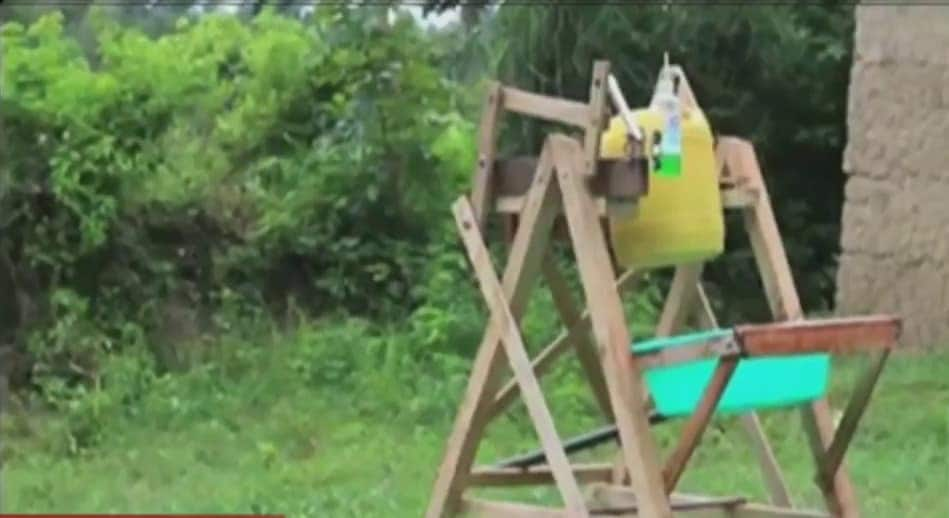 In many places in the developing world, however, soap is a luxury and water must be carried long distances thus hand washing is not always practised at critical times.
In Bungoma county, a pupil determined to curb the spread of the disease worked with his father to design and introduce an innovative hand washing system.
This was after the Class Three pupil was bothered with people sharing bar soaps placed outside shops to wash their hands noting the disease would still spread.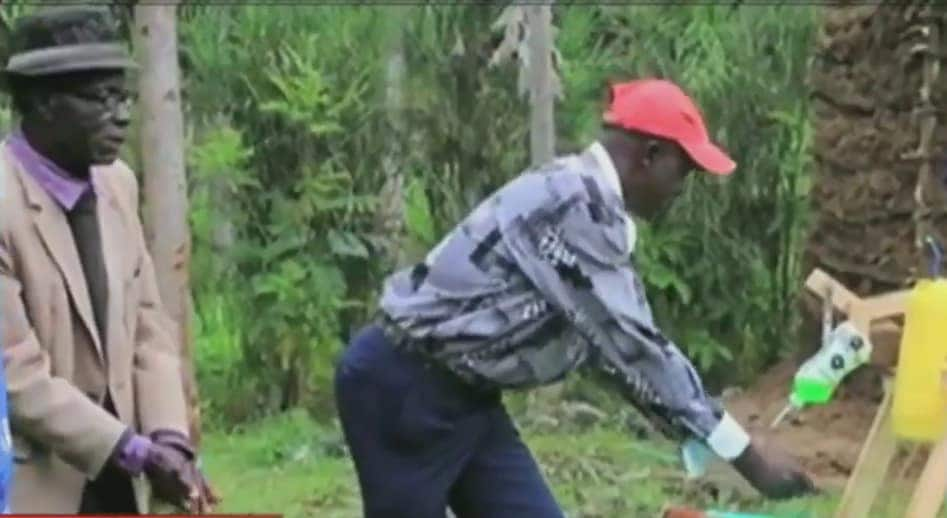 " I sent him to the shop and he came back and told me that it has been announced there was coronavirus," said Stephen's mother, Mercy Nasimiyu
"People have put jerry cans out for customers to wash their hands but everyone who comes to wash their hands touches the jerrican and soap so the disease will still spread," added the mom.
The attempt by the young boy to provide homegrown solutions to the COVID-19 disease and its prevention, a clean accessible hand-washing station was created.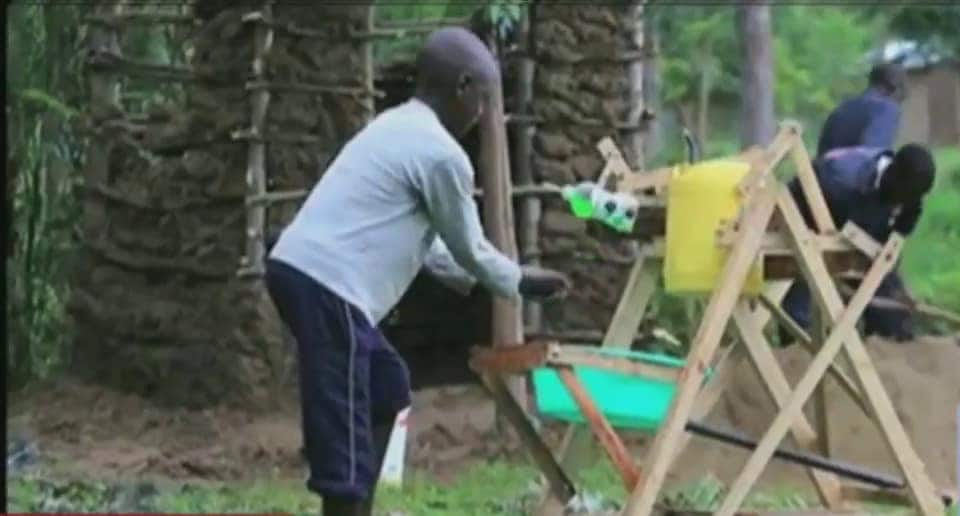 Due to his age and inability to handle the heavy work of putting everything together, he shared his idea with his father who is a carpenter and he immediately started working on it.
"We were watching TV together when he asked me if we could create our own washing hand system that does not involve touching it with the hand," said James Wamukata.
A few adjustments here and there and the family had one of the most effective homemade hand wash stations in the county.
The station is hands-free and just by the press of the foot pedal, a user is able to dispense soap and clean water. The station also has a basin and the wastewater disposal system.
Stephen's father believed that even if his son does not succeed in his academics, he is convinced his creativity and talent can be manipulated to enable him to make it in life.
" I survive on talent so I would not want to kill his talent which might help him in future," he said.
Enjoyed reading our story? Download BRIEFLY's news app on Google Play now and stay up-to-date with major South African news!