The best South African lasagne recipe
How do you make lasagne from scratch? South Africans love traditional lasagne cuisines for their finger-licking and authentic flavours. Due to the popularity, several variations of this treat are a common serving in most households and eat outs. While the lasagne recipe is simple, not many people have mastered the art of boosting its natural tastes. With the best lasagne recipe, you can prepare this delicacy in your kitchen in less than one hour.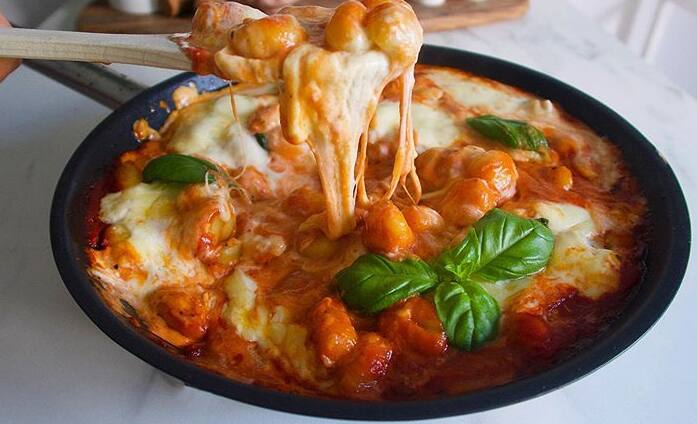 How do you make easy lasagna pictures? The secret of every traditional lasagne recipe lies in the unique flavouring. It is for this reason that seasoning is as good as every other step in the cooking process. A perfect lasagna resep should, therefore, include the best of all the seasoning ingredients. Also, do not forget to have spreading ingredients needed for an even more delicious touch.
Easy lasagna recipe South Africa
Learning how to make lasagne is more straightforward with the right recipe at hand. Anyone can prepare the best from our beef lasagna recipe, which comes with a vegan variation. The two alternatives make it possible for vegan and non-vegan lasagne lovers to enjoy their favourite dish with no regrets.
READ ALSO: Melkkos recipe: easy and smooth, just try it!
Beef lasagne ingredients
What are the ingredients for lasagna? Easy mince lasagne recipe takes in various ingredients under two categories.
Bolognaise sauce
2 peeled large onions
2 peeled large carrots
2 tablespoons of olive oil
1 kg lean beef mince
4 crushed cloves garlic
75g flour
75g butter
2 cups of milk
¼ cup of red wine
½ cup beef stock
410g tomato purée
410g chopped tomatoes
1 teaspoon of tomato paste
1 tablespoon balsamic vinegar
White sauce
½ cup beef stock
1 teaspoon tomato paste
Sea salt and ground pepper
2 springs fresh thyme (or rosemary, basil or bay leaves)
Ingredients for assembling
400g dried lasagne sheets
A handful of breadcrumbs
A handful of grated cheddar
Pinch of ground paprika
A handful of grated parmesan
How to cook lasagna
Do you cook lasagna sheets first? The procedure entails a series of steps before baking the lasagna sheets. In this case, you do not need to understand how to make lasagna pasta because you can get ready-made sheets.
Preheat the oven to 200 degrees Celsius.
Chop the carrots and onions before mixing them with the garlic.
Add olive oil into a large saucepan placed over low heat. Introduce the mixture and cook for about 5 minutes.
4. Place the mince in the pan and add thyme after 1 minute. Cook for about 5 minutes or until it turns brown.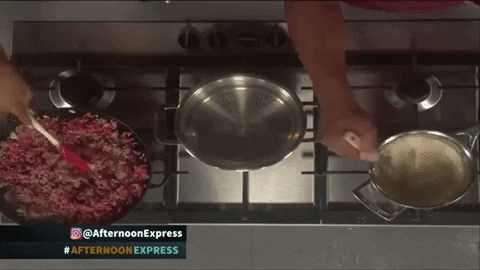 5. Now, add red wine and continue cooking for 2 more minutes. Stir and add the canned, stock, and paste tomatoes. Season and cook for 20 more minutes while stirring at different intervals.
6. Introduce more seasoning and simmer for about 30 minutes before removing from the heat. Now, stir through the balsamic vinegar.
7. Place a pan over low heat and melt the butter. Add the flour and whisk for about a minute to form a paste.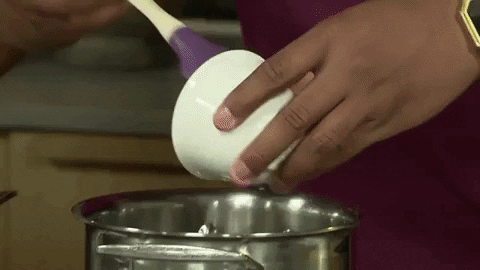 8. Slowly add a little milk at a time into the pan, whisking the paste continually to prevent the formation of lumps. Stop once you have attained a consistent thickness.
9. Continue stirring as you simmer the sauce for 1 minute. Remove from heat and season for tasting.
10. Cook the pasta sheets partially for 5 minutes in salted boiling water before draining and running cold water.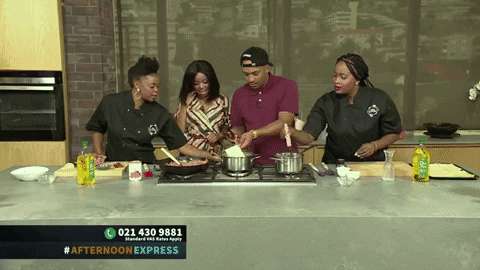 11. Now, place the bolognese sauce at the base of an ovenproof dish. Overlay it with pasta sheets and an even layer of sauce. Repeat until you fill-up the dish and place the white sauce on top.
12. Spread the cheese, breadcrumbs, and ground paprika on top. Bake for about 20 minutes or until they turn golden in colour. Allow it to rest for about 10 minutes before serving.
READ ALSO: Best Potjiekos recipes chicken South Africa
The vegan recipe for lasagne lovers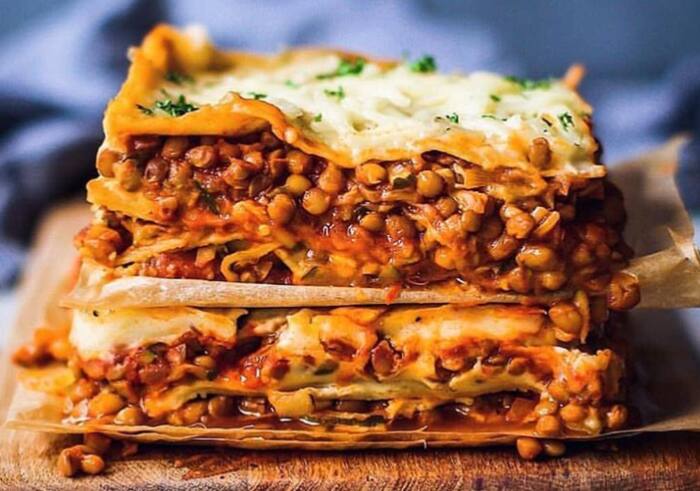 You can quickly adapt lasagna recipes to suit non-meat consumers by replacing the beef mince with mushroom and cooking it for 5 minutes. Alternatively, you can use lentils or cereals of your choice for lasagna recipe vegetarian.
Ingredients
1 cup cooked brown lentils
1/2 cup vegetable stock
1 teaspoon olive oil
1 small brown onion
2 garlic cloves
1 small carrot
1 small zucchini
1 large tomato
1/4 cup tomato paste
1 tablespoon balsamic vinegar
2 fresh spring thyme, leaves removed
Pinch of salt
Pinch of pepper
White sauce ingredients
1/8 cup of vegan butter
1 tablespoon flour
175ml plant milk
1.8 cup of nutritional yeast or vegan cheese
4-5 lasagna sheets
Instructions
Dice the onion and tomatoes, crush the garlic cloves, and then grate the carrots and zucchini.
Preheat the oven to 200 degrees Celsius.
Over medium heat, heat a frypan, and once hot, add the onions and allow them to cook until translucent.
Add garlic and then cook for 30 seconds before adding the carrot, zucchini, and vinegar. Cook for another 2 minutes.
Add the rest of the ingredients and then allow the mixture to boil. Reduce the heat and then simmer for about 10 minutes or until tender.
6. Prepare the white sauce by melting the butter in a saucepan. Once melted, turn off the heat and then whisk in the flour. When properly whisked, add the milk and the yeast or the cheese.
7. Heat the mixture as you whisk until it boils, and then you can season it with pepper and salt.
8. The next step is assembling the lasagne. First, take a baking tray then add a layer of the lentil mix. Then, top it with the white sauce followed by a layer of lasagne sheets. Do the same with more layers, finalizing with a white sauce layer at the top.
9. Bake for 30-40 minutes. The lasagne will be ready for serving.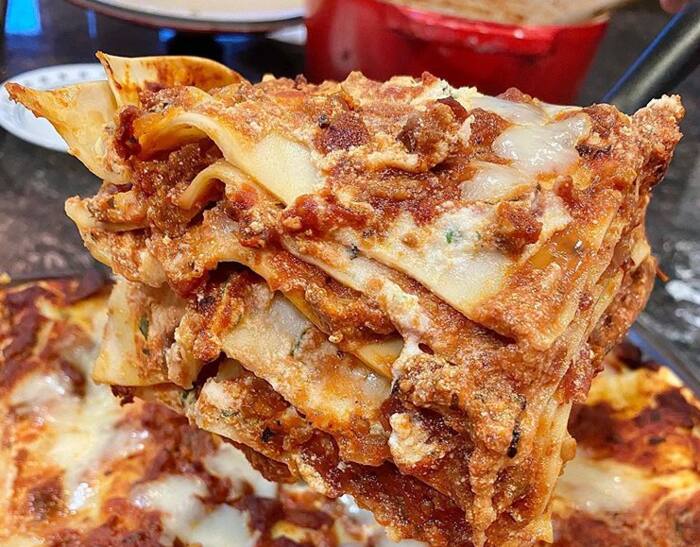 READ ALSO: Homemade chocolate chip cookie recipe easy
Lasagne is perfect for spreading love and happiness regardless of the occasion. Anyone can easily impress their family and friends by serving them with this perfect delicacy. Lasagna recipe easy cooking steps also make it a great choice, especially for those dying to make the best impression of their cooking skills.
READ ALSO:
How to make tasty egg fried rice
How to cook chicken livers: 5 tastiest recipes
Chocolate malva pudding recipe
Source: Briefly.co.za