Zwelinzima Vavi bio: age, nationality, wife, coronavirus status, profile, latest news
If you are acquainted with a bit of South African politics, you might have come across the name Zwelinzima Vavi. He is a prominent trade unionist and a politician from Hanover South Africa. The legendary unionist is the General Secretary of the South Africa Federation of Trade Unions (SAFTU) and the former General Secretary of the Congress of South African Trade Unions (COSATU). Find out more about his whereabouts.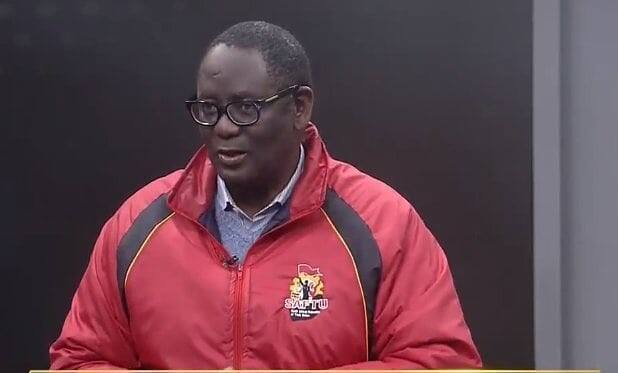 The accomplished leader has tracks of serving in different capacities, and he is also a rising politician who was part of several controversies, some of which led to his dismissal. However, he had made progress working hard to change his living status after growing up in a low standard background.
Zwelinzima Vavi profile summary
Real name: Zwelinzima Joseph Vavi
Born: 20 December 1962
Age: 57 years
Place of birth: Hanover, Northern Cape
Nationality: South African
Marital status: Married
Spouse: Noluthando Norah Mathebe
Profession: Politician, Trade unionist
Instagram: Zwelinzima_vavi
Facebook: Zwelinzima Vavi
Zwelinzima Vavi twitter: Zwelinzima1
Biography
Joseph Vavi was born and raised in a farm in Hanover, Northern Cape, South Africa, and his father was a mine worker. He is the tenth among his siblings in a family of 12: four brothers and seven sisters. While Vavi was growing, he worked as a labourer in the neighbouring farms around the community. Despite less information about his educational background, he matriculated in the year 1983. He attended Maritaaz Technical College, where he did his secretarial qualification.
How old is Zwelinzima Vavi?
Zwelinzima Vavi age is currently 57 years. He was born on 20 December 1962.
READ ALSO: Randy Orton bio: age, measurements, children, wife, song, movies, net worth, profile
Family and marriage
Zwelinzima was previously married to Nikiwe, the PA with a Gender commission, but they then got divorced. He then got engaged with Noluthando Norah Mathebe and married here in 2007. Vavi Zwelinzima wife age is not yet known to the public. The couple has been honoured with three children: Firstborn, Mzondi Vavi, and the twins born on 28th January 2013, Andisiwe Emihle and Lubabalo Unako Vavi.
READ ALSO: Kim Kholiwe Instagram, bio, surgery, cars, net worth
Zwelinzima Vavi career
The trade unionist debuted his career in 1984 in the labour movement after having joined the National Union of mineworkers at Vaal Reefs Mine branch, working as a secretary. His position (Secretary) was held until 1987, where he served as a clerk on Gold Minethe Uranium plant of Vaal Reefs and as also as a shop keeper in the corporation. During 1987, he worked in a Gold mining area of Klerksdorp and Orkey in Northern Province. It is during this period that the unionist was appointed as an Executive Committee Member for Congress of South Africa Trade Unions, where he served from 1986 to 1987.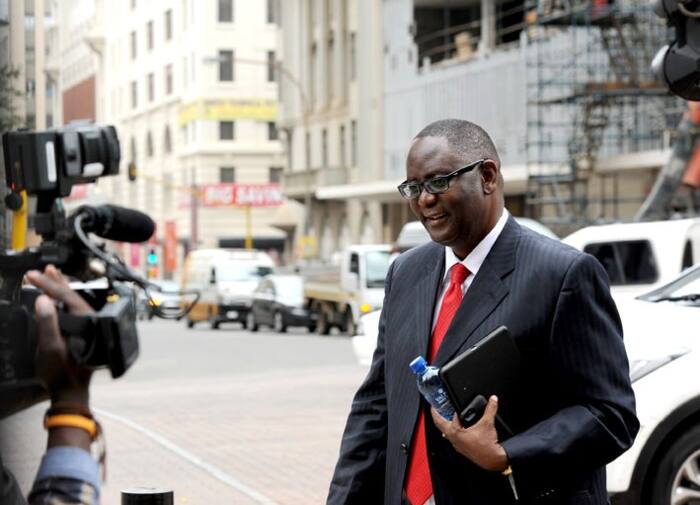 Alongside a massive strike activity at AngloGold, which led to him losing his job, he made progress to volunteer at (Congress of South African Trade Unions) COSATU in 1988. At COSATU, Vavi was involved in Trade Union activities from 1988 to 1992, and he was COSATU regional secretary in Western Transvaal. He was an interim Chair from 1990 to 1992 of COSATU in the Vaal Triangle sub-region. Later on, he also served as deputy general secretary in COSATU from 1993 to 1999. During his time in COSATU, he worked with the International Labour Organisation [ILO] commission set up to handle globalization related issues, after which he prevailed to be the General Secretary from 1999 to 2015.
READ ALSO: Thabo Matlaba bio: age, measurements, current team, stats, salary, net worth, profile
While still the General Secretary of COSATU, he was involved with several issues with top government officials, thereby accused of having failed in his duties.
He accused Andile Ngcaba [former communications director general] and Smuts Ngonyama [former head of the presidency] for taking advantage of their positions to access essential information.
In 2013, he was the talk of the headlines following a sexual assault accusation from a 26-year-old lady who claimed that Vavi offered her a job without proper recruitment protocols. He claimed that the accuser alleged a bid of R2 million from him to shut about the incident. After that, he was later suspended from COSATU.
Zwelinzima Vavi new federation, the South African Federation of Trade Unions (SAFTU), is where he has been committed and working as from 2017 to date after being suspended by COSATU.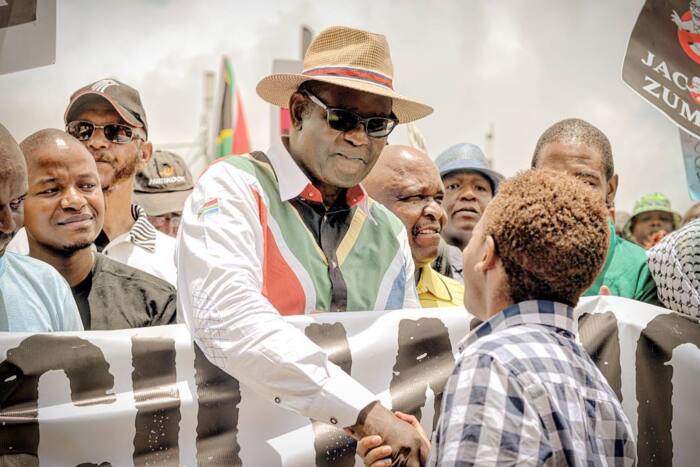 READ ALSO: Saki Macozoma bio: age, children, wife, Vodacom, SAA, cars, house, net worth, contacts
Zwelinzima Vavi coronavirus status
It was on 2 April, when Zwelinzima Vavi news came as a surprise to many as he tested positive for Covid-19. However, the Zwelinzima Vavi family was tested, but only his seven-year-old twin tested positive. Zwelinzima Vavi latest news came on 30 April after having won the battle against Covid-19, where he announced to test negative. He said, "I am a living testimony that the virus corona can be defeated if we act according to regulations that have been published by the government, supported by the scientists here and abroad. As you know, I tested positive on the 2 April, I have been battling against the virus for almost a month now."
Zwelinzima Vavi contact details
The General Secretary can be contacted through his Facebook, Twitter, and Instagram.
Zwelinzima Vavi is a hardworking unionist and a well-known politician who has shaped himself into the leader he is today. What do you think of him? Let us know in the comments below.
READ ALSO:
Chamillionaire bio: age, wife, investments, profile, net worth
Cornet Mamabolo bio: age, married, education, company, profile, net worth
Mayihlome Tshwete bio: age, son, wife, Duduzane Zuma, job, best pictures, profile
Source: Briefly.co.za