Skeem Saam Teasers: June 2020
If you have been caught up by the wave of watching soap operas, you should consider adding Skeem Saam to your watchlist. You will be pleasantly impressed at how the show has been curated to imitate South African society by bringing out some of the challenges that anyone could face. These Skeem Saam teasers for June 2020 are proof of that.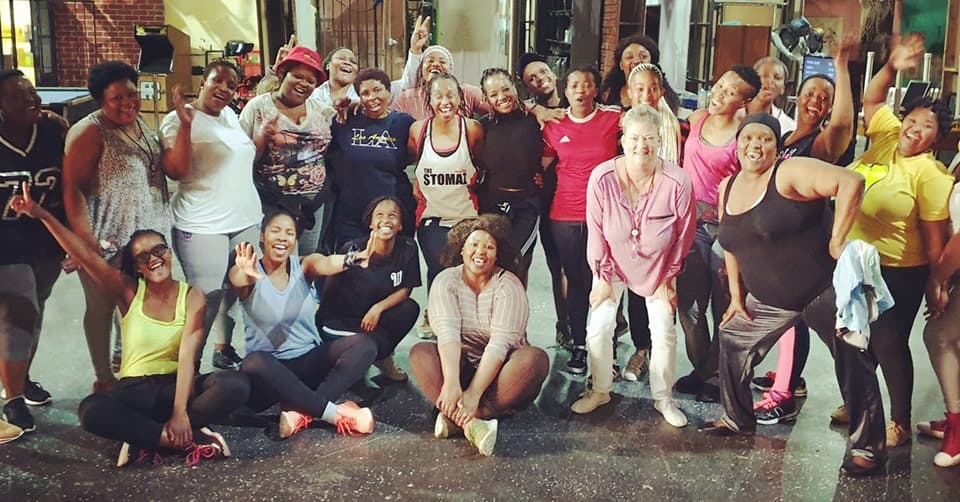 Skeem Saam is a soap opera that highlights the life of a community and how the members of the community carry themselves around. It also encompasses a twisted love story, the rivalry between families, and the never-ending quest for revenge. Skeem Saam teasers for June 2020 provide a glimpse of what you should expect in the oncoming episodes.
Skeem Saam teasers for June 2020
These are some of the snippets of how the oncoming Skeem Saam episodes for June 2020 are going to unfold.
Episode 236 - Monday, 1st of June 2020
Glenda meets the person whom she relies on to save her from her miseries, and Marothi sets out on a mission to look for his wife. The members of the dating club use the information that they have to try and solve the mystery.
Episode 237 - Tuesday, 2nd of June 2020
Everyone is talking about Mapitsi, and this situation is troubling her. Koloi finds out details about the experience that nearly left him dead, and the authorities show up at Marothi's door to inquire about something.
Episode 238 - Wednesday, 3rd of June 2020
Mapitsi stumbles two people in a compromising position, and this worries her. Ramolao gives details about the ordeal that took place during the school trip, and this information leaves Principal in shock. New evidence is brought out; hence, Malebana is forced to list the marital home as one of the crime scenes.
Episode 239 - Thursday, 4th of June 2020
The investigators come across useful information regarding Rachel's disappearance, and Lelo is happy about her success. Sthoko and Alfred come forth for the hearing of the case, and the details of their charges shock everyone.
Episode 240 - Friday, 5th of June 2020
Mr Langa is shocked when he finds out about Lelo's solution towards the issue that Glenda is facing, and two educators are given a clean bill regarding the chopping block. Babeile and Malebana receive the forensic results, and they are shocked to discover that crucial evidence was found in Maphuthuma townhouse.
Episode 241 - Monday, 8th of June 2020
Mr Langa comes bearing a nasty surprise for Lelo, and Rachel's disappearance continues to bug her loved ones. Sthoko is through with facing the authorities regarding the case, although Clement is not.
Episode 242 - Tuesday, 9th of June 2020
Tbose has doubts that one of his close friends could be falling for his ex, and someone unexpectedly visits Marothi and Lelo. The Kunutus reprimand Mapitsi for not being smart while conducting her investigations.
Episode 243 - Wednesday, 10th of June 2020
Malebana opens up to Marothi about a secret, and Mapitsi realises that the confidentiality that she provided in the lease contract could cause her more harm. Koloi, Clement, and Shadi find themselves in a hot mess.
Episode 244 - Thursday, 11th of June 2020
Elias betrays Marothi during the bail hearing; hence, he is filled with rage. Clement leaves everyone in shock when he reveals one of his deepest secrets.
Episode 245 - Friday, 12th of June 2020
Mapitsi is shocked by the way MaNtuli reacts to her dilemma, and MaNtuli does a disrespectful thing to Dennis. Marothi thinks twice about accepting an offer from one of his old foes.
Episode 246 - Monday, 15th of June 2020
Lehasa is vexed by the details of how Nonyane landed the contract, and Sthoko blames Dennis for the miseries that have befallen her. Rachel's disappearance continues to cause pain to those that love her.
READ ALSO: Twist of Fate Teasers: May 2020
Episode 247 - Tuesday, 16th of June 2020
MaNtuli dissociates herself from Clement's affairs, and Glenda and Kwaito are beginning to look at the broader perspective of their relationship being rejected. Celia comes to the understanding that despite Rachel's disappearance, she had her share of mistakes.
Episode 248 - Wednesday, 17th of June 2020
Glenda is hopeful that she will fix her differences with her roommate, and Celia receives information from a foreign country regarding Racheal. What could it be? Something unexpected happens to Clement and his family. Could this be a sign of the worst that is yet to come?
Episode 249 - Thursday, 18th of June 2020
Lelo does something that angers someone, and Marothi seems to have underestimated Kaone's issue. Clement gets into trouble with some rude strangers.
Episode 250 - Friday, 19th of June 2020
A mysterious person eavesdrops Nimza and Charles discussing the whereabouts of Rachel. Will this information be useful in tracking her? Leshole does something that makes Clement feel betrayed, and Phomolo and Lehasa are shocked by the announcement that Lelo makes.
Episode 251 - Monday, 22nd of June 2020
MaNtuli and Clement disagree on a sensitive issue, and an argument ensues at the Magongwa home after someone finds out about an SMS that was allegedly sent to Rachel. Granny is traumatised when Marothi assaulted her.
Episode 252 - Tuesday, 23rd of June 2020
Granny experiences another traumatising incident, and Kat declares her stand to solve the matter. MaNtuli is not impressed with the way Priest has been handling the family matter. On the other hand, Lehasa meets up with one of the investigators who plans to do something to bring down Marothi.
Episode 253 - Wednesday, 24th of June 2020
Alfred is slowly getting his finances in check, and Marothi declares war on one of his enemies. Josias contacts Charity Ramabu to inquire about her mother's situation.
Episode 254 - Thursday, 25th of June 2020
Kwaito tells Glenda some shocking information about their most recent sexual encounter that they had. Lehasa goes the extra mile to reveal some startling information to Malebana, and Kat and Josias are irritated when Granny refuses to look at the situation like them.
Episode 255 - Friday, 26th of June 2020
MaNtuli does not agree with the priest regarding a sensitive issue, and Granny does everything within her capacity to remain in Turf. Lehasa dismisses Marothi and his attempt to make him believe that he can do something.
Episode 256 - Monday, 29th of June 2020
Granny is mad at Kat for opening up about their issues to the public, and Lehasa relishes about a new partnership. Meikie receives the court ruling, and it makes her sigh with relief.
READ ALSO: Imbewu Teasers: May 2020
Episode 257 - Tuesday, 30th of June 2020
Kat tries to convince Granny to relocate to the village, and Clement's miseries seem to be coming to an end.
Marothi
The police show up at Marothi's door to find out more information about something. Later, Elias does something that makes Marothi feel betrayed. He promises to get back at his enemies. What is he planning to do? Will he regret his next move?
Clement
Clement faces the authorities regarding the mess that he got into with Alfred. When they are summoned before the authorities, his case seems to be more complicated, and he makes the matter worse when he confesses about a deep secret. How will he exonerate himself?
Skeem Saam teasers for June are just highlights of how twisted the plot of the show has become. Be sure to tune in to SABC1 every weekday at 18h30 for more juice on the soapie.
READ ALSO:
Mehek Teasers: May 2020
The River 3 Teasers (on 1Magic): May 2020
Binnelanders Teasers: June 2020
Source: Briefly News