Generations: The Legacy Teasers: June 2020
The global pandemic has resulted in people having more than enough time for themselves. Staying at home has brought its fair share of effects. Since cabin fever is taking a toll on most people, engaging in activities that refresh the mind is one of the simplest ways of getting past it. Watching a show like Generations: The Legacy is one of the ways of handling cabin fever. These Generations: The Legacy teasers for June 2020 provide highlights of how interesting the show is.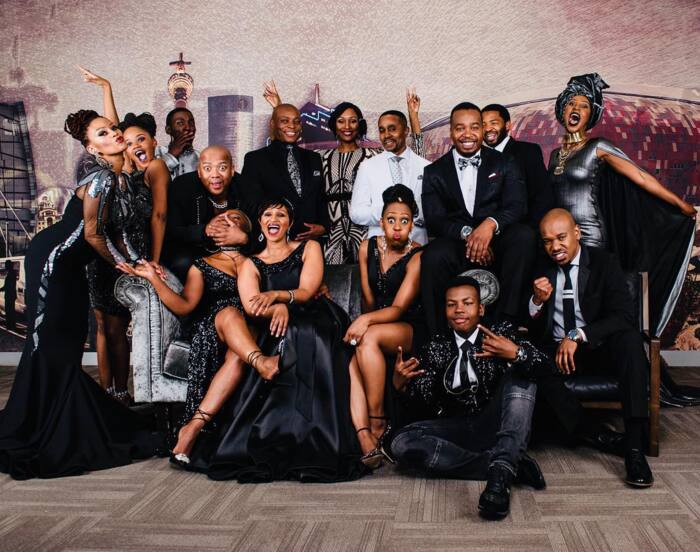 Generations: The Legacy is a show that imitates the challenges that society faces and how people handle them. The most exciting thing about the show is that Generations: The Legacy cast members play their roles so perfectly that you will think that some are enemies in real life. These Generations: The Legacy teasers provide highlights of how the show will be in June 2020.
Generations: The Legacy teasers for June 2020
These are some of the hints of what you should expect in the oncoming Generations: The Legacy episodes.
Episode 136 (1436) - Monday, 1st of June 2020
The guy from the insurance company notices that something is off, and Jerah does something nasty. Zondiwe receives an unexpected phone call and collapses on the spot.
Episode 137 (1437) - Tuesday, 2nd of June 2020
Sphe gets into her office and comes across something that she has not expected, and Mazwi is mad and resentful towards Tizita. Someone is forced to use blackmail as a weapon.
Episode 138 (1438) - Wednesday, 3rd of June 2020
Gog'Flo informs Lesedi to fix the mess that she created, and Gadaffi notices something unusual in the hospital, and it leaves him with a lot of questions. Palesa's friends are fed up with her character.
Episode 139 (1439) - Thursday, 4th of June 2020
Lucy receives a phone call that leaves her stressed, and Pele is hopeful that making an arrest will not bear fruits.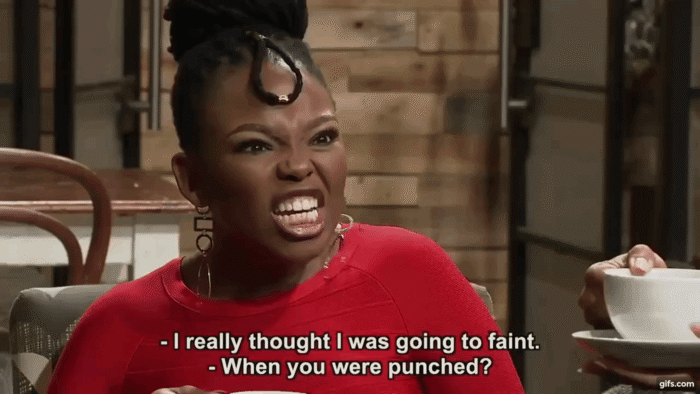 Episode 140 (1440) - Friday, 5th of June 2020
Jack gets to the apartment, and he comes across an unusual thing, and Fikile finally meets her goal. Meanwhile, someone is afraid that they might be running out of options.
Episode 141 (1441) - Monday, 8th of June 2020
Lesedi and Jerah are anxious when they are summoned into the boardroom, and Palesa decides to start a new life. How is this new journey going to be like?
Episode 142 (1442) - Tuesday, 9th of June 2020
Zondiwe is anxious that her daughter has dragged Smanga into her plans, and Cosmo opens up to Mpho about his struggles with anger. Ayanda is puzzled why a lady that she does not know wants to meet her.
Episode 143 (1443) - Wednesday, 10th of June 2020
Nontle realises that her gut feeling was right about her relationship, and Tau experiences something that leaves him in shock. He is curious to find out answers for what is happening. Thembeka opens up about the latest encounter that she had with her baby daddy and how much harm he caused her.
Episode 144 (1444) - Thursday, 11th of June 2020
Nkaba burns with rage when one of his 'friends' puts him in a difficult situation. Gadaffi is full of anger, and no one can calm him down, and Jerah attempts to warn one of his friends, but he does not listen to him.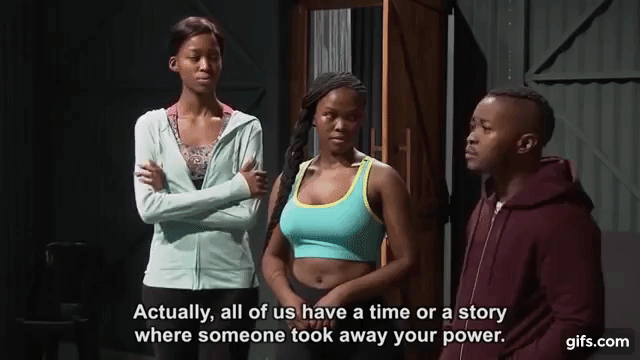 Episode 145 (1445) - Friday, 12th of June 2020
Tshidi tells her husband something that leaves him in shock, and Luzuko opens up to Jack about his plan and the person that he expects to help him implement it. Ayanda gets nervous when she fails to reach out to Thembeka.
Episode 146 (1446) - Monday, 15th of June 2020
Fikile's trust for her man lessens when he says everything, and most women do not have the confidence to ask the Russian gangster for help. Will the efforts that Mpho has been making bear fruits?
Episode 147 (1447) - Tuesday, 16th of June 2020
Pele arrests someone at a time when no one expects, and Nontle is not impressed when Tau confirms some sensitive information to the authorities. Gadaffi defends his family at a time when everyone needs him.
Episode 148 (1448) - Wednesday, 17th of June 2020
Will Sphe give in to the manipulation that her friend is imposing on her? Jack burns with rage when he finds out that he was swindled, and Ayanda comes up with the idea that builds her confidence.
Episode 149 (1449) - Thursday, 18th of June 2020
Tshidi opens up to Zondiwe about her plan, and it leaves her in shock, and Fikile opens up to Lucy about her worries regarding her relationship. Mpho is in a position where he has to decide whether he will pursue his job or his newfound passion.
Episode 150 (1450) - Friday, 19th of June 2020
Zitha is beginning to find it difficult to pull different personalities, and Kabisi proves to be a difficult person to deal with. Nontle refuses to take no for an answer.
Episode 151 (1451) - Monday, 22nd of June 2020
Luzuko affirms that the abduction will go on as planned, and Nkaba is filled with rage when he is challenged in public. The whole town finds out about the shocking interview on Flying News.
Episode 152 (1452) - Tuesday, 23rd of June 2020
Tshidi's persistence seems to be bearing fruits, and Lucy questions Mrekza about what he did. How will he defend himself? Jack is not ready for what is ahead of him.
Episode 153 (1453) - Wednesday, 24th of June 2020
Lesedi reprimands Mpho about stealing from customers, although he does not listen to him. Nontle wishes to do damage control, although she is not sure how, and the Moroka brothers plan ways of dismissing an unwelcome guest.
Episode 154 (1454) - Thursday, 25th of June 2020
Someone unexpectedly kisses Kabisi, and Mazwi is shocked by what he sees when he gets to the lounge. Ayanda is horrified by the plans that her daughter has made although Tau supports her.
Episode 155 (1455) - Friday, 26th of June 2020
Mrekza takes control of the moment when Gadaffi shows up, and Jack falls for the trap and does something that proves his true colours. Melokuhle says something that embarrasses Sipho.
Episode 156 (1456) - Monday, 29th of June 2020
Zitha takes advantage of her gender to get what she wants, and Tshidi goes ahead to seal her deal. Meanwhile, Nkaba worsens the situation for Nontle, although Sharma shows up on time to rescue her.
READ ALSO: Skeem Saam Teasers: June 2020
Episode 157 (1457) - Tuesday, 30th of June 2020
Someone from the hospital calls Ayanda regarding Thembeka, and Sphe and Smanga disagree on their next move. Meanwhile, Cosmo gets confused when his old boss asks him for a favour.
Jack
When Jack walks into his apartment, he comes across something that he has not expected. Later, he discovers that one of the people close to him conned him. He gets so furious that he does something that might have dire consequences.
Ayanda
Ayanda is sceptical about someone that she does not know insisting on meeting her. Later, she finds out about the plans that her daughter has made and it disturbs her. Her situation worsens when she receives a distress call from the hospital. What could have happened to Thambeka?
Generations: The Legacy teasers provide hints of how the show's plot has taken a new turn. Be sure to check out the oncoming episodes by tuning it to SABC1 every weekday at 20h00.
READ ALSO:
The River 1 on Mzansi Magic Teasers: May 2020
The River 1 Teasers on Mzansi Magic: June 2020
Binnelanders Teasers: June 2020
Source: Briefly.co.za