Tense father sells children's home after they refuse to attend wedding
- Simon Kamakia had married a second wife after the mother to his children passed on in 2015
- The children, however, did not have the energy to attend the wedding at that time as they were still mourning their mother
- It was alleged new wife compelled the old man to sell all his land and houses
- The man is said to have returned later and told them he did not recognise them as his children
- Simon then vowed to sell everything that belongs to him and leave for good
PAY ATTENTION: Click "See First" under the "Following" tab to see Briefly.co.za News on your News Feed!
An 87-year-old man caught the attention of the public after he decided to sell houses and parcels of land he had given his children.
Briefly.co.za learnt that Simon Kamakia from Arusha, Tanzania, said he took the controversial decision after his own children failed to attend his wedding.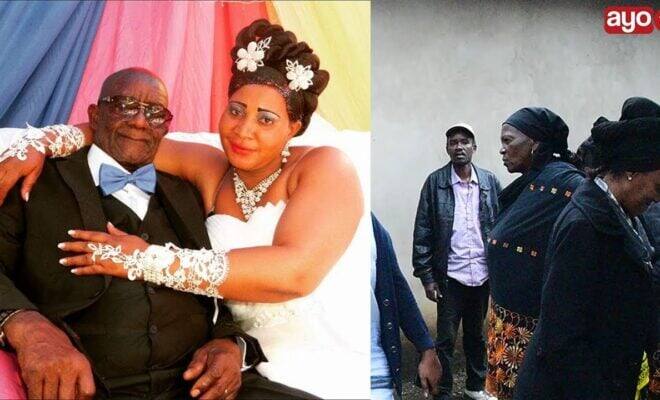 Local media reported Simon had married a second wife after the mother to his children passed on in 2015.
The 40-year-old wife is reportedly the one who compelled the old man to sell all his land and houses.
"They did not come to the wedding, therefore embarrassing me. I did not like it to see there was no one close to me in church," said Simon.
He further noted that he sold all the land where his children and relatives lived since they did not support his decision to remarry.
"I had already fenced my place ahead of construction. He wanted to relocate my brother to my place so he sells his land," one of the children, Nosim Simon said.
"I was given a letter to suspend any kind of construction. When I came back, our father rushed to the police station to report that we had threatened him using machetes," she added.
According to her, they were picked up by police officers and we were taken to court but they were, however, released on parole.
Bella Simon Kamakia supported his sister's sentiments, saying the old man told them that he wanted to wed the woman he was staying with.
The children, however, did not have the energy to attend the wedding at that time as they were still mourning their mother.
"We also had numerous debts accrued from our late mother's treatment. He said those who can attend to do so because it had already been announced in church," said Bella
He also said their father returned later and told them he did not recognise them as his children because they had refused to attend his wedding.
Simon then vowed to sell everything that belonged to him and leave for good.
He is alleged to have taken over the rental houses that he had previously given to his children. He transferred the onus of looking after the houses to a son he reportedly sired outside wedlock.
Evelyn Simon Kamakia, Simon's daughter, pleaded with the Ministry of Lands to look into the issue, saying they had not been able to get any help so far.
She claimed their father bribed officers everywhere they try to seek help, hence making him untouchable.
Henry Simon Kamakia corroborates the claims, saying his father asked him to vacate the land he had given to him so he could pay back loans he had taken.
Simon confirmed he had already sold the parcels of land and that his children could move to where he stayed if they wish.
He said he sold the property due to financial constraints, dismissing the allegations that it was his wife who forced him to do so.
Enjoyed reading our story? Download BRIEFLY's news app on Google Play now and stay up-to-date with major South African news!
Source: Briefly.co.za