Twist of Fate teasers: June 2020
In this season of Twist of Fate, things will get hot, and drama will ensue from all angles. There will be a divorce, an unexpected marriage, and someone will land in jail, and much more. You will see a real twist of fate in these Twist of Fate teasers. Read on to find out all of this and more.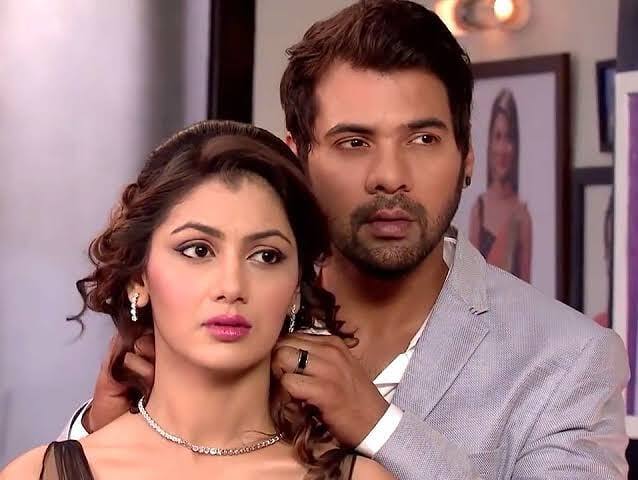 Catch the exciting Twist of Fate latest episodes on Zee World from Monday to Sunday at 2100hrs. If you are curious about what will happen in June, we have prepared these teasers for you.
What to expect on Twist of Fate in June 2020
June 2020 has a lot of exciting and tense moments.
Episode 62 - Monday, 1st June 2020
In a surprising turn of events, Tanu is left all alone with Abhi. This lasts a short while because their affair is soon interrupted by an unexpected guest.
Episode 63 - Tuesday, 2nd June 2020
Abhi and Pragya seem to be getting closer. Tanu realises that all her schemes to split them up are only drawing them closer to each other.
Episode 64 - Wednesday, 3rd June 2020
It comes to Pragya's attention that her family is very close to losing the wedding hall. What can she do to stop this from happening?
Episode 65 - Thursday, 4th June 2020
Pragya decides to ask help from Abhi regarding the wedding hall, his answer is unexpected, and Pragya is caught by surprise. Abhi has an opportunity to torment Pragya when his grandmother leaves on vacation.
Episode 66 - Friday, 5th June 2020
Abhi finds out something about Pragya, and she was supposed to be married before she married him. Pragya's family receives threats to vacate their wedding hall.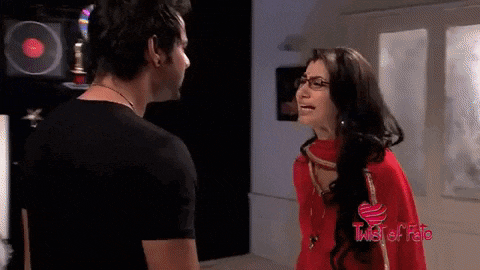 Episode 67 - Saturday, 6th June 2020
Finally, Abhi helps out Pragya's family, and they end up getting the wedding hall. This move, however, gets him arrested.
Episode 68 - Sunday, 7th June 2020
The time comes for Pragya to testify in Abhi's case. She takes an unexpected route and testifies against him, Abhi is caught off-guard. Will she be able to get him released after doing that?
Episode 69 - Monday, 8th June 2020
Tanu is back with her antics when she finds out Pragya's plan to get Abhi out of jail. She steals all the evidence that Pragya gathered and uses it to get him released from jail.
READ ALSO: Twist of Fate Teasers: May 2020
Episode 70 - Tuesday, 9th June 2020
Tanu's presence in Pragya's life is becoming unbearable. Will anyone ever know the truth about the evidence?
Episode 71 - Wednesday, 10th June 2020
Tanu tries once again to break up the couple, and she fails miserably. Tanu shows her true self, but will Abhi see who she is?
Episode 72 - Thursday, 11th June 2020
Tanu gets some bad news, she loses her modelling contract and is replaced by Pragya. Tanu makes a bold move and asks Abhi to marry her. Pragya opens her heart to her mother and expresses her love for Abhi.
Episode 73 - Friday, 12th June 2020
Abhi's grandmother trusts Pragya and gives her the house keys and leaves her in charge of the household.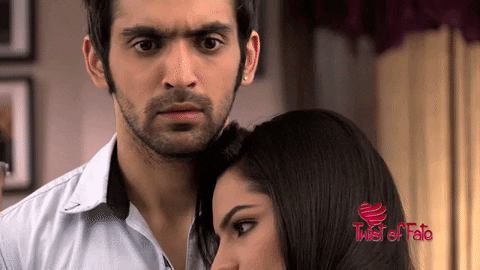 Episode 74 - Saturday, 13th June 2020
Abhi's house gets an unexpected police raid, and they arrest Raj. The problem falls on Pragya, who is once again in trouble because of other people's mistakes.
Episode 75 - Sunday, 14th June 2020
Tanu does all she can to stop Pragya from making it to Abhi's concert. Her and Aliya set a trap for Pragya and Suresh and hope that their plan will tarnish Pragya's reputation.
Episode 76 - Monday, 15th June 2020
Abhi is dumbfounded when he sees a video of Pragya and Suresh in a very compromising position. How will he respond to what seems like a betrayal?
Episode 77 - Tuesday, 16th June 2020
Abhi wants to kick his wife out of his house because of the video. In a surprising turn, he stops her from leaving. Is he willing to give their relationship a second chance?
Episode 78 - Wednesday, 17th June 2020
Tanu keeps trying to sabotage Pragya, and she shows the video of Pragya and Suresh to Abhi's grandmother. She becomes distraught and loses consciousness.
Episode 79 - Thursday, 18th June 2020
Pragya discovers who was behind Raj's arrest, and it was Mitalli. Mitalli then agrees to help her, but soon turns her back on her.
Episode 80 - Friday, 19th June 2020
Sarla discovers that her daughter has problems. Pragya also finds a way to prove her innocence by finding the full CCTV video of the night she was alone with Suresh. She wonders how the family will respond to this.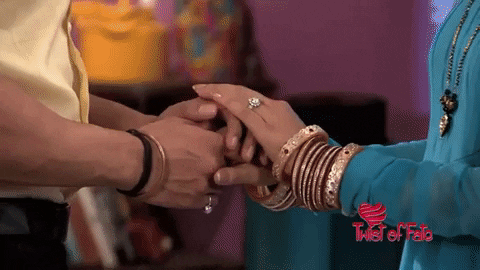 Episode 81 - Saturday, 20th June 2020
Pragya's hope gets lost; the CCTV footage is missing. How will she exonerate herself now?
Episode 82 - Sunday, 21st June 2020
Abhi is under the impression that the controversial video has been leaked online. He becomes furious and threatens to leave the industry before this makes yesterday's news.
Episode 83 - Monday, 22nd June 2020
Pragya is willing to lose her marriage to Abhi in order to prevent the scandal from interfering with his life. She asks him for a divorce, and he is happy about that, Indu is troubled because she feels that the family is falling apart.
Episode 84 - Tuesday, 23rd June 2020
Sarla learns that Pragya asked Abhi for a divorce, and they plan on divorcing.
Episode 85 - Wednesday, 24th June 2020
Abhi and his wife finalise their divorce by signing the papers. Abhi has some conditions for her that she will only leave the house after she is married again.
Episode 86 - Thursday, 25th June 2020
Pragya accepts his condition even though it could potentially lead them to be separated forever. Abhi is able to convince Suresh to marry Pragya.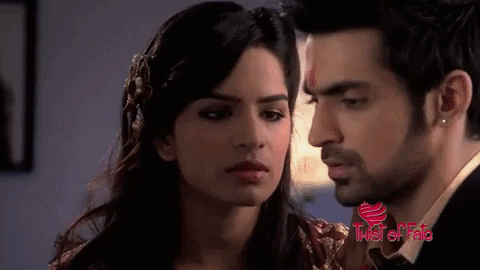 READ ALSO: Chasing My Heart Teasers: May 2020
Episode 87 - Friday, 26th June 2020
Pragya confronts Suresh for agreeing to the wedding. Mitali urges Aliya to help release Raj. Aliya and Tanu are excited when Pragya leaves the house.
Episode 88 - Saturday, 27th June 2020
Aliya tells Tanu about her next target, Bulbul, after Pragya leaves the house. Abhi assists Pragya to get ready for her wedding. Suresh makes it clear to Bulbul that only he and Pragya know what happened. In a twist, the bride disappears before the wedding.
Episode 89 - Sunday, 28th June 2020
Abhi finds Pragya, and he brings her home. He blackmails her about the video, and she agrees to go through with the wedding. Abhi burns his hand, and she chooses not to go to her wedding, she instead helps him, she wants Abhi to stop the wedding.
Episode 90 - Monday, 29th June 2020
Aliya, Tanu, and Mitali are stressed about the sender of the text. An envelope is delivered to Abhi, and the three think that it contains proof against their scheming. Abhi finds out about his ex-wife's innocence and exposes the people who framed her.
Episode 91 - Tuesday, 30th June 2020
Abhi is stern with Aliya, warning her to keep off the sisters. Aliya complies with him, but she is taken aback by this new side of him. She gives him a condition for agreeing to do as he says. Pragya is excited when the wedding is cancelled.
Abhi
He almost loses his wife in these Twist of Fate latest episodes. He also lands himself in jail and also questions his music career.
Pragya
She faces a lot of controversy in these episodes when Aliya and Tana continuously scheme and make her life miserable.
The Twist of Fate teasers shows just how enticing the coming episodes will be. Catch the Twist of Fate cast as they give you the show of a lifetime.
READ ALSO:
Generations: The Legacy Teasers: June 2020
The River 1 Teasers on Mzansi Magic: June 2020
Skeem Saam Teasers: June 2020
Source: Briefly.co.za