Gangaa, also known as Sagar Ki Gangaa, is one of the soapies providing its fans with consistent episodes every day, even during the weekends. If you need to be prepared for all the wild rides coming this season, this article on Gangaa teasers for the month of May 2020 has you covered. Read on!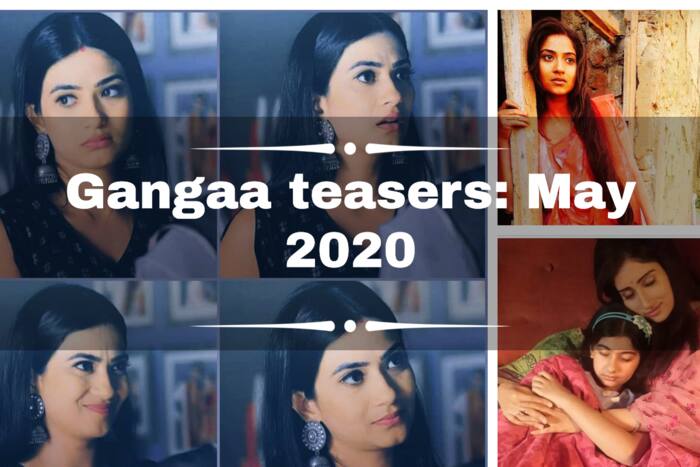 Gangaa teasers are useful for those looking to keep up with the twists and turns of the soapie that airs every day of the week. They are summarized below.
Gangaa teasers May 2020
Here is what to expect this season.
Episode 31 – Friday, May 1st, 2020
Gangaa manages to talk Niranjan into having a conversation with Pulkit. Omkar and Verma come together to dupe Niranjan into putting her signature on the documents. Omkar stops Gangaa from telling Niranjan the truth they uncovered with Pulkit.
Episode 32 – Saturday, May 2nd, 2020
Omkar draws Madhvi's suspicion, and Sagar finds Gangaa and tells the entire family about her condition.
Episode 33 – Sunday, May 3rd, 2020
Gangaa is tested by Niranjan one final time: being directed to write an essay revolving around her family. Omkar fabricates a story in order to get access to the jewellery belonging to Madhvi. The family essay that Gangaa wrote at Niranjan's direction surprises everybody.
Episode 34 – Monday, May 4th, 2020
After Mr. Tiwari is saved by Gangaa, he agrees to be her teacher.
Episode 35 – Tuesday, May 5th, 2020
Amma's work does not take attention away from Gangaa, showing her determination and focus. The laptop belonging to Sagar suddenly runs into technical problems when Yash starts playing on it without permission. Gangaa sees this error in the device and makes the decision to seek repairs for it.
Episode 36 – Wednesday, May 6th, 2020
Gangaa's mission to find repairs for Sagar's laptop bear fruit. However, the payment for the repairs is making five bicycles by hand quickly or risk sleeping outside the house for the night.
Episode 37 – Thursday, May 7th, 2020
After she fails to deliver the bicycles on time, Gangaa is locked out of the house. Evening falls while she is still outside by herself. Sagar is overcome with guilt after discovering that Gangaa gave away the wooden bike made by her father.
Episode 38 – Friday, May 8th, 2020
Sagar recovers the wooden bicycle belonging to Gangaa. The thumb that Gangaa injured turns out to be in a worse state than previously imagined. Yash quickly snatches Gangaa's book from her grasp, but she attempts to recover it, and in the ensuing struggle, Yash accidentally falls off the stairs.
Episode 39 – Saturday, May 9th, 2020
It is the day for Gangaa to take her admission examination. Nearly everybody around her wishes her all the best. Is she going to triumph against the odds and make those who doubted her in the past eat their words?
Episode 40 – Sunday, May 10th, 2020
Gangaa passes her admission examination, but her excitement ends after she is forced to change into the white saree by Amma.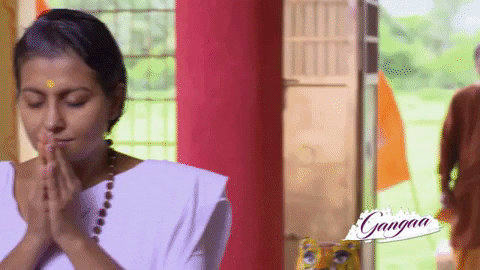 Episode 41 – Monday, May 11th, 2020
The principal of the school denies Gangaa entry because of the school's uniform. She and Sagar go on the internet to look for a school whose uniform is white. Niranjan uncovers what the issue is between Omkar and Sudha.
Episode 42 – Tuesday, May 12th, 2020
Gangaa goes to Amma to persuade her to let her attend the new school she recently discovered. Omkar feels threatened by Gangaa and begins to hatch a plan to deal with her as fast as possible. What will be his scheme this time?
Episode 43 – Wednesday, May 13th, 2020
Niranjan looks up and down for Gangaa but is unable to locate her. Omkar, on the other hand, uncovers that Gangaa was sold off to somebody whose name is Surilibai. Gangaa stumbles upon a secret room that is packed with other young girls.
Episode 44 – Thursday, May 14th, 2020
Niranjan stumbles across Gangaa's shoe outside the building where she is being held against her will. Gangaa decides to rescue the girls she found in the secret room.
Episode 45 – Friday, May 15th, 2020
Gangaa brings the schoolteachers' shortcomings to the light. She then goes off to the market along with Madhvi, where she sees the people that had abducted her. The minister issues threats to Niranjan.
READ ALSO: Gomora Teasers: April 2020
Gangaa May teasers 2020
The second half of the month brings more twists and turns.
Episode 46 – Saturday, May 16th, 2020
Niranjan brings Omkar misdeeds into the light, which results in even Amma pushing him to get out of the house. Following the threat issued previously, the minister sends someone to keep Niranjan from getting to the court on schedule. Gangaa handles a bullying incident at school.
Episode 47 – Sunday, May 17th, 2020
Gangaa's bullies from their school come back to taunt her with a trick but she handles it well again. Niranjan stumbles upon a love letter belonging to Pulkit. A mysterious anonymous man goes through the community carrying an ancient photograph of Amma.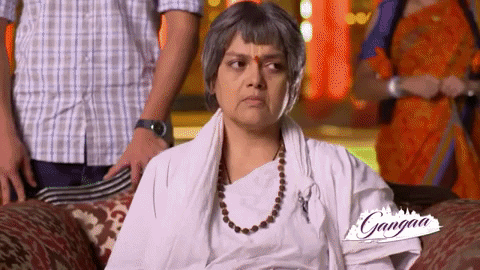 Episode 48 – Monday, May 18th, 2020
Sagar takes home the award for the best presentation on the day of independence after getting some creative assistance from Gangaa. Amma finds the mysterious man at Sagar's school event and feels uncomfortable.
Episode 49 – Tuesday, May 19th, 2020
The journalist that Niranjan has been searching for ends in an accident and Buibul attempts to ruin Gangaa's intention to be a part of the inter-school dance contest. Madhvi develops suspicions towards Amma's recent habits.
Episode 50 – Wednesday, May 20th, 2020
The minister gets wind of a young girl wearing a white saree that may be in possession of the CD. It is made evident that Sagar is taking some kind of medicine, and when Changan spots him taking them, he decides to use it to his advantage.
Episode 51 – Thursday, May 21st, 2020
Gangaa discovers that Mrs. Guvanti was previously a professional dancer. The minister is unaware that Amma lives in the same house as Niranjan.
Episode 52 – Friday, May 22nd, 2020
Using the measurements she took, Gangaa makes markings in the school's dance hall but Bulbul has different things in mind. Gangaa sees Shankar outside the house and goes to ask him some questions.
Episode 53 – Saturday, May 23rd, 2020
A family emergency forces Gangaa's dance teacher to back away from the contest. The minister discovers that Gangaa is in possession of the disc and directs Shankar to abduct her if it gets to that point.
Episode 54 – Sunday, May 24th, 2020
Gangaa's school discovers that Sagar's school stole the song they used in the contest while Amma and Shankar go head-to-head. She wants to escape from him, but what is the reason?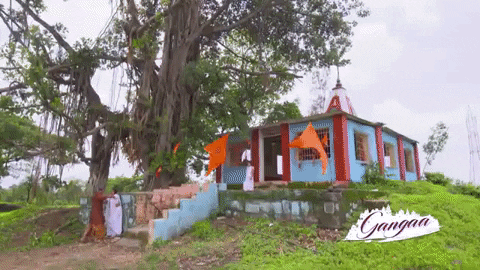 Episode 55 – Monday, May 25th, 2020
It is revealed that Sudha has been giving dancing lessons to the girls in secret. The dance teacher's secret plot against Gangaa's school is intercepted when Sagar hears it. The contest is finally here. Who is going to emerge as the victor?
Episode 56 – Tuesday, May 26th, 2020
Niranjan gets the disc with the evidence back in her control when she returns, which makes the minister send in more thugs to intimidate them. Niranjan does not get swayed by the threats and decides to stick with the case, but it turns out it is connected to the recent stampede that occurred.
Episode 57 – Wednesday, May 27th, 2020
Saloni's father forces her to sign a forged statement intended to implicate Pulkit. The minister's thugs finally manage to get the disc from Gangaa, which angers Niranjan. Gangaa's father-in-law suddenly comes into the picture and wants to take her away with him.
Episode 58 – Thursday, May 28th, 2020
The news that Saloni is going to be shipped off to a boarding school reaches Pulkit. Sagar manages to keep Gangaa's father-in-law from locating her and taking her away with him. Niranjan discovers that Keshav Solanke has regained full consciousness.
Episode 59 – Friday, May 29th, 2020
Nearly everybody shows up for Sagar's birthday celebrations. Sagar, however, has other things planned. The minister gets information that Gangaa has offered to be a witness in Niranjan's case. What will happen to her?
Episode 60 – Saturday, May 30th, 2020
Gangaa devises an airtight plot to ensure nothing stops her from getting to the courthouse. The minister's thugs attempt to stop her and Niranjan gets caught up in it.
Episode 61 – Sunday, May 31st, 2020
Gangaa and Sagar go to the river in order to perform her papa's last wishes regarding his ashes when her father-in-law suddenly shows up. Amma swears she will never let Gangaa in her house in the future.
READ ALSO: Generations: The Legacy Teasers: May 2020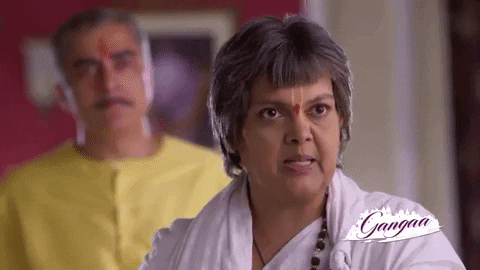 Gangaa teasers 2020 May
The Gangaa characters will go through a lot in this season.
Gangaa
She learns to stand up for herself, from taking on the bullies to defying the minister. She also learns to take charge of the aspects of her life, something shown when she decides to get Sagar's laptop fixed as well as when she goes on the internet to find a new school that will allow her uniform.
Niranjan
Niranjan is tested throughout this season's episodes. The main adversary is the minister looking to regain the CD containing the evidence to keep it from incriminating him in court. So far, Niranjan has managed to stand tall against the minister and his goons, but how long will this last?
Gangaa latest episode
Due to the coronavirus pandemic, Zee World is reloading the show all over again from season 1 since its original run ended in 2017. Catch Gangaa Zee World episodes every day at 20:00.
That concludes our article on Gangaa teasers. If you found it informative, let us know in the comments section below.
READ ALSO:
True Love Teasers: April 2020
Young Love Teasers: April 2020
Imbewu: The Seed Teasers: April 2020
Source: Briefly.co.za