Israeli disinfectant allegedly kills all viruses, including Covid-19
- Israel has come up with a super cleaning agent that could kill 100% bacteria and virus off surfaces
- Tera Novel, the disinfectant company, said when sprayed the agent protects the surface for some time
- The product was first designed for use within the country's armed forces before it became mainstream
PAY ATTENTION: Click "See First" under the "Following" tab to see Briefly.co.za News on your News Feed!
The Israel Institute for Biological Research has created a novel disinfectant that kills 100% of bacteria and virus, including coronavirus.
The chairman of the Tera Novel, the company behind the product, Keren Hazon, said the disinfectant works different from thousands of others out there, The Jerusalem Post reports.
In talking about its production process, she said: "We also use hypochlorite, but in a very high [concentration] and we add some [additional ingredients] so that anywhere the disinfectant is sprayed, it becomes a very white film of gel which keeps the [material] on the surface for a while."
Briefly.co.za learnt that Keren said that the cleaning agent can be used on walls, ceilings, floors, airport bathrooms, and other surfaces.
The product was first tested in Israeli's Covid-19 most hit town, Bnei Brak, where many reportedly died.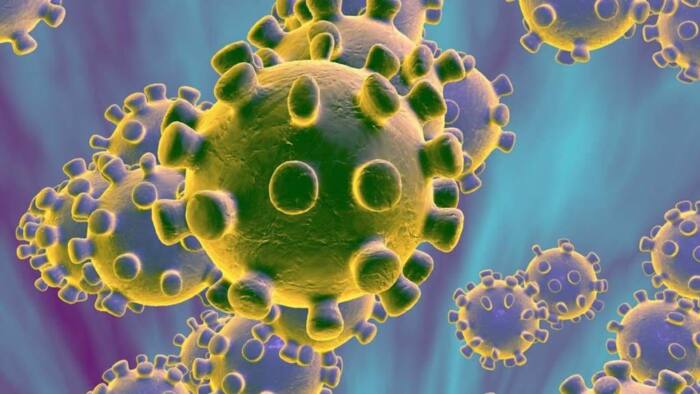 The technology used in making the cleaner was initially developed for use in the country's security forces before it was transferred to the US Army.
Pilot use of the disinfectant will soon be allowed in public hospitals and plans are being made to begin use of the same in Israeli gyms and other places.
"It's an Israeli state-of-the-art technology to disinfect and terminate all the environmental infections and today, when we need to leave the coronavirus and other viruses, it's very good that Israel and the Israeli Biological Institute with Tera Novel could take this product and move it from defense and army and security development to the civil life," Keren said.
Meanwhile, it was earlier reported that a team of medical researchers based in London Ontario, Canada, has found a new way to manage a coronavirus patient through a new form of dialysis.
Based at the Lawson Health Research Institute and led by Dr Chirs Mcintyre, the team came up with the modified method after they saw that a new kind of treatment is necessary, especially for patients needing intensive care.
"This led to the idea of treating a patient's blood outside of the body. We could reprogram white blood cells associated with inflammation to alter the immune response," McIntyre said.
The team was able to successfully treat a patient with his new method last week as the person struggled with multiple organ failure.
Macintyre said that before treating the person, there was a 98% dying chance but after the treatment was concluded, that reduced to 30%.
Though the patient is still very much in intensive care and needing organ support, it was obvious that his condition relatively improved.
Enjoyed reading our story? Download BRIEFLY's news app on Google Play now and stay up-to-date with major South African news!
Source: Briefly.co.za