Lies of the Heart teasers: June 2020
Lies of the Heart, also known as Doli Armaano Ki or Palanquin of Dreams, is one of the soapies providing its fans with consistent episodes every day, even during the weekends. If you need to be prepared for all the wild rides coming next month, this article on the Lies of the Heart teasers for June 2020 is for you. Read on!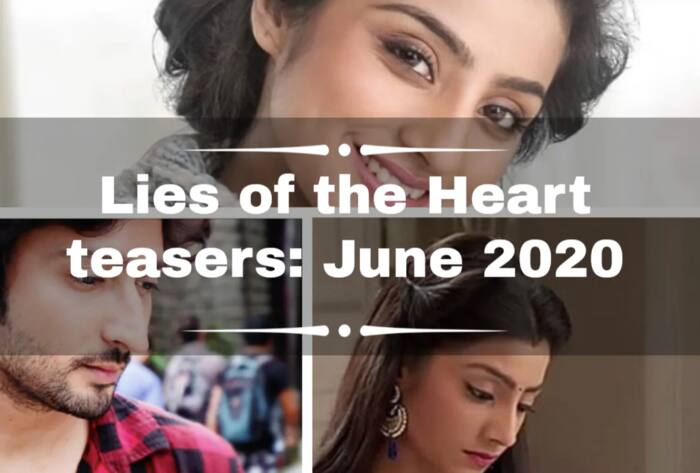 Lies of the Heart teasers are useful for those looking to keep up with the twists and turns of the soapie that airs every day of the week. They are summarized below.
Lies of the Heart teasers June 2020
Here is what to expect this season.
Episode 99 – Monday, June 1st, 2020
Samrat finds out where Urmi is shacked up and tries his hardest to ruin her party. This causes her to be evicted from the hostels the following morning, but she says his attempts to ruin her life only make her stronger.
Episode 100 – Tuesday, June 2nd, 2020
Urmi approaches Payal, a friend of hers, for help but her husband and mother-in-law steer clear of the situation. After seeing Samrat drive dangerously and cause someone's death, Gaurav swears to get revenge.
Episode 101 – Wednesday, June 3rd, 2020
Gaurav uses the stronghold he has on Samrat to his full advantage. Mrs Tiwari locks up Shaurya and Urmi in her home and demands Urmi to bring cash to repair the damage. Shaurya convinces Urmi that this imprisonment is the way God provides them with a roof over their head.
Episode 102 – Thursday, June 4th, 2020
Samrat seeks the advice of his lawyer regarding Gaurav's blackmailing and how to put a stop to it. Urmi becomes a prisoner in Sushma's house and is told the only way to leave is by paying off her entire debt.
Episode 103 – Friday, June 5th, 2020
Urmi faces humiliation in public at the hands of Samrat. Gaurav hears about the incident and makes Samrat wash the feet of the elder. Samrat finds out the real story of the man that lost his life due to his reckless driving.
Episode 104 – Saturday, June 6th, 2020
Urmi makes her way to the school to enrol Shaurya, but Samrat follows her. He calls her and makes a threat to attack the elderly couple she lives with. Amrit feeds lies to Aditi and asks for the jewellery belonging to Shashi.
Episode 105 – Sunday, June 7th, 2020
Samrat commissions the drawing of a fake sketch of Urmi in order to embarrass her again, but this time around, she handles it better in her reply. Samrat then hatches a plan to frame his own brother for self-centred reasons. He makes his way to Sushma's house and puts on a fake act.
Episode 106 – Monday, June 8th, 2020
Sushma slowly stops doubting the words Urmi told them regarding Samrat. Amrit convinces Aditi to do his dirt on his behalf. Mr Tiwari and Sushma each receive a distressing call. Who is it from?
Episode 107 – Tuesday, June 9th, 2020
Amrit leads the way when Aditi is stealing the jewellery of Shashi. Mr Tiwari spills his troubles to Urmi, telling her the reasons for Sushma's current state, and she (Urmi) saves his life. Samrat attempts to cause tension between Urmi and Shaurya.
Episode 108 – Wednesday, June 10th, 2020
Aditi and Urmi run into each other in the hospital where Aditi reveals that she is expectant. Samrat sees the two together, and he has many thoughts. What is he thinking about?
Episode 109 – Thursday, June 11th, 2020
Aditi manages to clear Urmi's name but ends up paying the price for this defence. Shaurya is influenced by Samrat to begin telling lies to Urmi. Urmi sees clearly that Ravi and Yash have something hidden up their sleeves.
Episode 110 – Friday, June 12th, 2020
Samrat completes everything Diwakar demanded and says that Diwakar is now his servant. Urmi is tracking Yash while trying to uncover his real motives. Urmi finds out she is also expectant and she hides this information from Samrat.
READ ALSO: Generations: The Legacy Teasers: June 2020
Episode 111 – Saturday, June 13th, 2020
Urmi exposes Ravi and Yash. The Tiwaris are saved from homelessness and Samrat feeds lies to everybody at the school by saying it is Shaurys's birthday. Urmi has to make a difficult choice on her own.
Episode 112 – Sunday, June 14th, 2020
Without informing Urmi, Samrat takes Shaurya out to visit the family. Meanwhile, Urmi receives an abrupt call from Shaurya's school. It appears that Samrat's psychological tricks have worked on Shaurya. Urmi is unable to do anything when Samrat takes Shaurya away from her.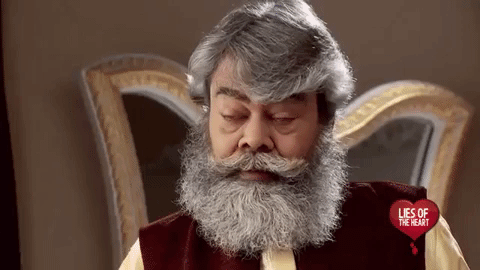 Episode 113 – Monday, June 15th, 2020
Urmi receives more torment from Samrat about how much Shaurya loves being with him. Despite this, Samrat does not love Shaurya, he confesses it to Diwakar, and Shaurya ruins Samrat's plans of going out. How much longer can he tolerate this situation?
Lies of the Heart June teasers 2020
More twists and turns follow in the second half of the month.
Episode 114 – Tuesday, June 16th, 2020
Urmi drops the truth that the only reason she went to Samrat's home was to visit Shaurya and that she had no intention of staying. Samrat's self-centeredness causes Shaurya to develop a fever, and he refuses to tell Urmi about the situation.
Episode 115 – Wednesday, June 17th, 2020
Aditi calls Urmi and tells her about what is happening with Shaurya. Sushma takes Urmi to the police station, and they want to get Shaurya back. Mandira promises Shaurya that he will get to see his mother on Diwali.
Episode 116 – Thursday, June 18th, 2020
Mandira and Shaurya try to sneak out of the house to visit Urmi. She has to find Shaurya on Diwali evening. Is she going to be able to find him before time runs out?
Episode 117 – Friday, June 19th, 2020
Urmi is not initially successful when trying to find herself a lawyer. It seems that they are all afraid of facing off against Samrat Singh Rathod in court. Shaurya and Mandira hatch a scheme intended to make Samrat deliver him right back to Urmi. Is it going to be successful?
READ ALSO: Twist of Fate teasers: June 2020
Episode 118 – Saturday, June 20th, 2020
A partial attack of paralysis hits Devi after he is insulted by Samrat. Gayatri places the blame on Urmi for this situation. Urmi and her lawyer serve Samrat the divorce papers, and she takes Shaurya back with her.
Episode 119 – Sunday, June 21st, 2020
Samrat's lawyer pushes him to sign the divorce papers he was served. Ishan keeps Urmi from being involved in an accident. However, Urmi places the blame on Ishan for her current state and wants him to leave her alone. Was this the right move to make at the time?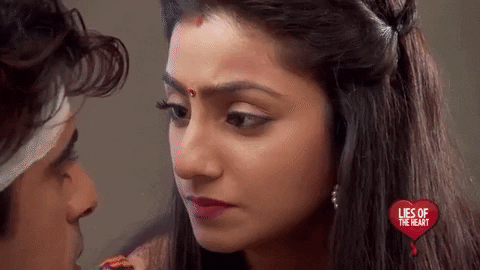 Episode 120 – Monday, June 22nd, 2020
Ishan explicitly ends his friendship with Samrat. Samrat organises a second marriage for Aditi while it is revealed that Urmi's lawyer was a fraudster that conned her from the beginning.
Episode 121 – Tuesday, June 23rd, 2020
Samrat catches a glimpse of Ishan and Urmi together, and this leads him to believe that they are romantically involved. He attempts to scare Ishan, but it does not work. He also finds out that Urmi is expectant.
Episode 122 – Wednesday, June 24th, 2020
Samrat is now determined to know who the father of the child Urmi is carrying is. He puts out a hit on Ishan after seeing him and Urmi together.
Episode 123 – Thursday, June 25th, 2020
Urmi finds out that Samrat assaulted Ishan. Samrat pulls out a gun on Urmi and threatens to pull the trigger. Is this the end of the line for Urmi?
Episode 124 – Friday, June 26th, 2020
Samrat convinces the police he is innocent after he fabricates evidence. He then attacks Urmi in the lift on her way to deliver the cakes and something terrible occurs.
Episode 125 – Saturday, June 27th, 2020
After discovering that Urmi has no legal representation, Ishan steps up to the challenge himself. Samrat throws Aditi from the house. Urmi tells him and everybody else that the child in her womb is his.
Episode 126 – Sunday, June 28th, 2020
Urmi and Ishan turn the tide in their favour, but Samrat has a dirty trick up his sleeve to get Urmi's family to testify against her.
Episode 127 – Monday, June 29th, 2020
Niranjan and Samrat talk Saroj into testifying against Urmi, her own child. Samrat goes on to unleash psychological games on Radha. Urmi and Ishan begin investigating why Saroj gave the testimony.
Episode 128 – Sunday, June 30th, 2020
Ishan transfers the recorded phone calls from Samrat's phone, but he manages to evade any consequences in court all over again. Anu and Urmi go to see Samra.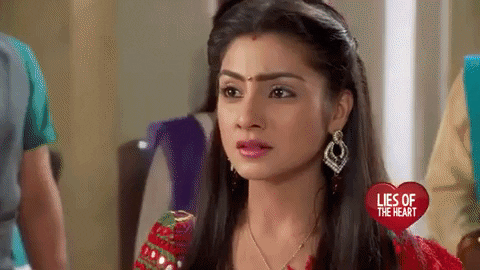 Urmi and Samrat
Their marriage has completely broken down at this point. The couple is fighting over custody of their child even before the formal divorce proceedings have begun. Samrat has increased his aggressiveness through moves such as taking Shaurya without Urmi's knowledge and pointing a gun at her.
Ishan
The character is a lot less passive. He makes moves to strengthen his relationship with Urmi, as much as she does not seem ready for anything serious considering the current situation with Samrat.
That concludes our article on Lies of the Heart teasers for the month of May 2020. If you find it informative, consider sharing it and leaving your thoughts in the comments below.
READ ALSO:
Skeem Saam Teasers: June 2020
The River 1 Teasers on Mzansi Magic: June 2020
Binnelanders Teasers: June 2020
Source: Briefly.co.za