Lies of the Heart teasers: May 2020
Amid the challenging situation in the world, getting entertaining stuff that livens your day is never a bad idea. You will dare for more after reading Lies of the Heart teasers. Like most other Bollywood series, the Indian soap opera is a bitter-sweet blend of love and hate, trust and distrust, and doubts and risks punctuated with varieties of violent reactions. Lies of the Heart May 2020 teasers have lots of scenes that you will learn from.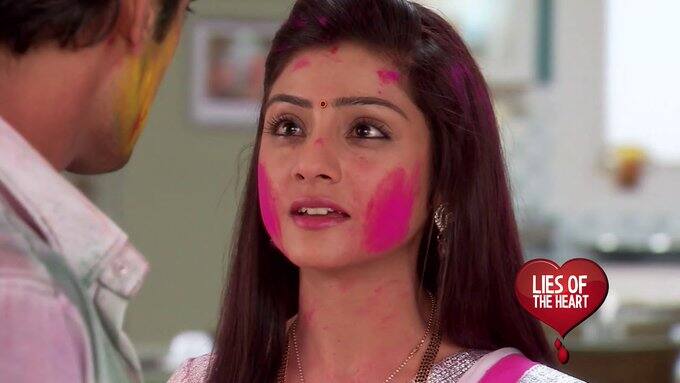 Teasers on Lies of the Heart begin with the introduction of a mismatched relationship, which leads to a toxic marriage between a young lady named Urmi and a young man whose name is Samrat. The expectations of the young couple are clearly different. The wife's naivety was exploited by the husband, whose actions introduce the viewers to the various underlying themes of the series.
Lies of the Heart teasers May 2020
Watching this series has no regrets considering the way it meets every viewer's entertainment needs. The Lies of the Heart cast members did a great job by interpreting the central themes of the TV drama series excellently. Check out the highlights of what to expect this month.
Episode 68 - Friday, 1st of May, 2020
Samrat becomes agitated when he noticed that Urmi is nowhere to be found around the swimming club. Urmi, however, is about to make what could be a grievous mistake by trusting Shashi again after all she knows about her tricky personality. Devishankar unveils his plan to get Anushka married, but Anu refuses.
Episode 69 - Saturday, 2nd of May, 2020
Samrat threatens to deal ruthlessly with his wife Urmi if she keeps telling lies about what he has been asking of her. Shashi gets wind of the situation in Urmi's home by eavesdropping on her phone conversations, so she decides to use the current situation to her benefits.
Episode 70 - Sunday, 3rd of May, 2020
Diwakar leaves Samrat's company at the prompting of Urmi. After leaving the company, the relationship becomes sour, which leads to a family problem. Urmi's trouble at the hand of Manish goes on.
Episode 71 - Monday, 4th of May, 2020
Manish arrives at Samrat's house to accuse Urmi, while Samrat confesses afterwards to Garjan about his role in the plot against his wife. Anushka disappoints Karan and his parents by refusing their offer of marriage.
Episode 72 - Tuesday, 5th of May, 2020
Diwakar goes for a job interview. Samrat and Shashi are, however, unaware of Garjan and Urmi's plan to pay them back in their coin.
READ ALSO: Twist of Fate teasers: June 2020
Episode 73 - Wednesday, 6th of May, 2020
Samrat eventually confesses to Kudra, Urmi and Garjan after series of disguised investigations from the trio. Samrat thinks of the whole scenario as an insult and pledges to get his revenge against his wife. Asha comes back from the temple with an infant who was kidnapped.
Episode 74 - Thursday, 7th of May, 2020
Guara arrives at his residence to meet the police waiting there for him. Later that night, Urmi and Samrat quarrel, and Urmi has to face the brutal side of Samrat. When Saraj calls to inquire about the issue, Shashi plays the devil's role by lying about the incident.
Episode 75 - Friday, 8th of May, 2020
Umri reports Samrat to the police, and he is arrested right in the middle of a business meeting. The extended family will not let Urmi rest because they want her to drop the case against her husband. She becomes confused, not knowing what to do.
Episode 76 - Saturday, 9th of May, 2020
Urmi bows to the pressure of Devi and Shashi. However, there is a condition that Samrat must sign a letter of apology and publicly apologise for his wrongdoings towards her. Garjan decides that there is a need to make Urmi love Samrat like she used to.
READ ALSO: Gangaa teasers: May 2020
Episode 77 - Sunday, 10th of May, 2020
Samrat becomes a shadow of himself, and he is still in this state when an unidentified vehicle knocks him over. Urmi plays the role of a caring wife by staying at his bedside in the hospital, while Anu sympathises with Urmi upon seeing his condition.
Episode 78 - Monday, 11th of May, 2020
Shashi becomes suspicious that Urmi is trying to get back at Samrat. Once again, she tries to trick Urmi, who makes sure that she does not fall for it. Karan receives a shocker after Anu tells him of her love for another man.
Episode 79 - Tuesday, 12th of May, 2020
Gaurav begins to change his behaviour towards Asha. Could this be love? Samrat loses his business to Amrit who relishes the opportunity and grabs it wholeheartedly. Samrat becomes aware of Urmi's fading love for him.
Episode 80 - Wednesday, 13th of May, 2020
Samrat begins to seek Urmi's favour by doing things he never did before. Shashi gets a powder into Urmi's food and tries to make her eat the meal. Samrat is anxious to know Urmi's birthday.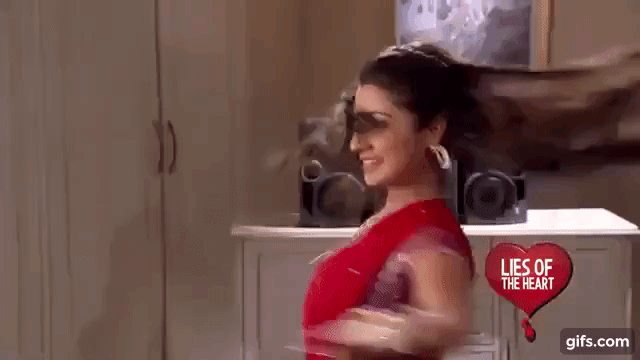 Episode 81 - Thursday, 14th of May, 2020
Samrat pleads for compassion from Devi and Saroj. He reveals to them his surprise package for his wife, but then, does it mean he has changed?
Episode 82 - Friday, 15th of May, 2020
Samrat's surprise party for his wife is unexpected, and she is dumbfounded to know it is his idea. Samrat appeals that she forgets everything that happened in the past. Then, Amrit's suspicious and dubious motives are known to Gaurav.
Episode 83 - Saturday, 16th of May, 2020
Amrit's dubious plans hit a wall when he realises that Samrat needs to be present for any transfer to be effective. Asha plays a prank on the whole family by announcing that she is pregnant when she is not, while Samrat's effort to strengthen the family bond pays off.
Episode 85 - Monday, 18th of May, 2020
Ganjan tells everyone of his plan to leave, and they tell him goodbye, while Amrit cannot find the camera he is hiding in the house and it bothers him. At the same time, Samrat gives everyone, especially Amrit, a shocker when he declares openly his plan to go back to work.
Episode 86 - Tuesday, 19th of May, 2020
Urmi discovers Amrit's spy camera which he was using to obtain Samrat's password without his knowledge, and she does not hesitate to expose him. Samrat sends Amrit away from his home.
Episode 87 - Wednesday, 20th of May, 2020
Saroj tells Urmi of Samrat's intimate relationship with some girls, while Amrit tells her the same thing but his reputation is already damaged. Asha is confirmed pregnant by a doctor.
Episode 88 - Thursday, 21st of May, 2020
Urmi begins to suspect her husband, but he finds a way to reassure her of his commitment to the marriage. Urmi later finds a hotel card, and it raises her uncertainty about the whole thing. What is she going to do about her discovery?
READ ALSO: Gangaa teasers: May 2020
Episode 89 - Friday, 22nd of May, 2020
Samrat continues to sweet-tongue his way out of the plenty suspicions levelled against him, while Amrit tries in vain to collect money from Aditi. Samrat's meeting with his new secretary in a hotel is found out because a friend of Urmi stays in the same place.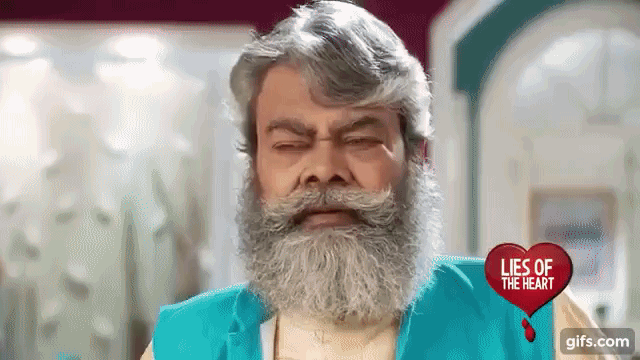 Episode 90 - Saturday, 23rd of May, 2020
Samrat's unfaithfulness is evident when Urmi sees him in his hotel room while waiting for her friend Natasha. She confirms it when she sees his car in the hotel. Is it game up for Samrat?
Episode 91 - Sunday, 24th of May, 2020
After her discovery, Urmi decides it is time to leave Samrat for good, and she does not intend to leave her son Shuarya with the husband. However, Devi tries to kick against this plan by preventing her from entering the house, but her mother stands by her to ensure that she gets her wish accomplished.
Episode 92 - Monday, 25th of May, 2020
Samrat is furious about Urmi's decision and tries his best to stop her but to no avail, especially because Gaurav will not let him have his way. Shashi deceives Kachan into believing that Urmi has left without considering her, which leads to a communication gap between the two.
Episode 93 - Tuesday, 26th of May, 2020
Gaurav loses his job because of Samrat's role in ensuring it happens. At an award ceremony, Samrat's reputation is tarnished by Amrit. In the way of retaliation, Samrat sends some hoodlum to attack Amrit. Fortunately for him, Urmi lands another job opportunity as a receptionist.
Episode 94 - Wednesday, 27th of May, 2020
Aditi does not know what to do about her pregnancy, while Samrat is proposing abortion to her. Urmi deceives everyone into believing that she will be going back to her husband.
Episode 95 - Thursday, 28th of May, 2020
Samrat tries to locate where Urmi is staying with his son. He employs the services of a private investigator. The place where Urmi stays does not accommodate kids, but she finds a way to sneak her boy in.
Episode 96 - Friday, 29th of May, 2020
Amrit, after finding out about Aditi's pregnancy, tries to use it to his benefits. Samrat is becoming more desperate in seeking out Urmi, and he has come up with a devilish plan.
Episode 97 - Saturday, 30th of May, 2020
Urmi gets to know about Samrat's plans through Aditi, and she becomes bothered about her son because she works late. Shuarya is scared of lizards, and so, he runs to Urmi's neighbour, Meena.
Episode 98 - Sunday, 31st of May, 2020
Urmi and Samrat finally meet at the hotel, after which she is sent packing from there. Samrat seeks solace in alcohol and gets drunk, and later goes home with unfamiliar people. Urmi seeks help from an old friend of the family, but it turns out that he wants something in return for any assistance he renders.
Urmi
Urmi is a comely woman in all aspects. She tries to keep her home while ensuring that her rights are not infringed upon. In the process, she decides to leave her husband after she proves that he is a serial and unrepentant cheater. She takes her son with her, and to ease their financial burden, she starts to work as a receptionist.
Samrat
Samrat seems to be a man sold to pretence. He is a rich man who loves to see his home in unity but makes this impossible by his actions of infidelity, arrogance, lies, resentments, and nonchalance. He almost lost his company if not for his wife's discovery. All these and more made it easy for him to lose his family.
You can see that Lies of the Heart teasers have so much to offer this month. As the series air on ZEE World on DSTv channel 166, ensure to watch it with other viewers to enjoy this highly entertaining drama.
READ ALSO:
The River 1 Teasers on Mzansi Magic: June 2020
Chasing My Heart Teasers: May 2020
Scandal! Teasers: May 2020
Source: Briefly.co.za