Suidooster Teasers: June 2020
If you have been watching your favourite shows on Netflix, you might want to switch things out a little by blending in a show that you can relate to. If that is your choice, you might want to check out South African soapies like Suidooster. If you have no idea what the show is about, have a glimpse of Suidooster teasers for June 2020.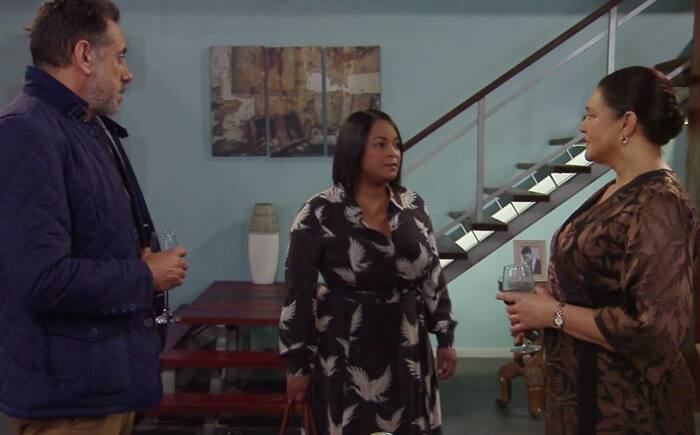 Did the last episode of Suidooster leave you in suspense? If that is the case, you might want to consider checking out the snippets of the Suidooster teasers for June 2020. You will be shocked at the new turn that the show has taken. Will Ty regain his health? What is going to happen to Wade and Joy?
Suidooster teasers for June 2020
These are some of the highlights of the scenic episodes that will air in June 2020.
Episode 1029 - Monday, 1st of June 2020
Kate is in a dilemma about her writing, and Lee-Ann finds it challenging to admit the decision that Ty makes. Meanwhile, no one has heard from Bridgette, and Tim takes over the leadership of Suidooster Eiendomme.
Episode 1030 - Tuesday, 2nd of June 2020
Kate burns with anxiety how everyone will receive her story, and Zoe tries to reach out to Wade. Mymoena and AB get into a heated exchange regarding her tasks at the chemist.
Episode 1031 - Wednesday, 3rd of June 2020
Zoe gets a wake-up call, will she change her mind? Lee-Ann tries to make plans regarding Ty's future, although Wade does not agree with her idea, and Mrs J calls more people to convince Kate to change her mind.
Episode 1032 - Thursday, 4th of June 2020
Mrs J is not sure of her next move, and Kate's story continues to wow the masses in Ruiterbosch. Ty finds it difficult to come to terms with the weight of his reality, and Zoe seems to be at conflict with herself.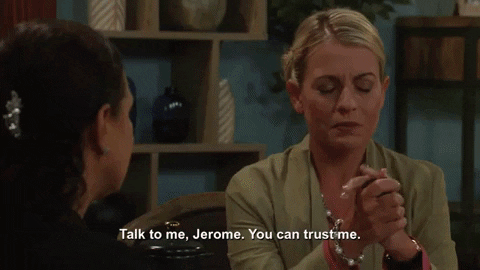 Episode 1033 - Friday, 5th of June 2020
Joy seems to have had enough of Nazeem, and Carmen opens up to Ty about how she views his situation. Kate understands why Mrs J is so upset.
Episode 1034 - Monday, 8th of June 2020
Mrs J is in agony concerning apologising to the Samsodiens, and Joy informs Namzeem about her business idea. Wade and Ty are thrilled about the new treatment that they receive.
Episode 1035 - Tuesday, 9th of June 2020
AB makes up his mind about looking for a new assistant, and Namzeem offers Joy an opportunity. Ty is angry at Siya and Lee-Ann.
Episode 1036 - Wednesday, 10th of June 2020
Joy visits the bank, and upon her return, her mood seems to be off. AB finds it hard to find someone to replace Michelle, and Ty seems to be in a better mood. Lee-Ann questions her doctor about a sensitive issue.
Episode 1037 - Thursday, 11th of June 2020
Lee-Ann and Wade plan a surprise for Ty, and Joy realises that most people are not as enthusiastic about the plans that she has made as she is. Siya finds it hard to believe the decision that Ty has made.
Episode 1038 - Friday, 12th of June 2020
Justin receives some bad news, and Joy defends herself, and in the process, she does something that makes Wade feel hurt. Ty is forced to do a difficult thing.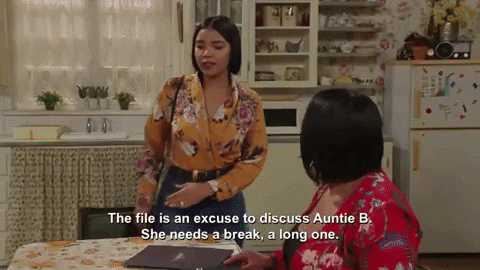 Episode 1039 - Monday, 15th of June 2020
The confrontation that Lee-Ann gets into with Ty's doctor leads her to discover something, and Wade opens up to Zoe; how will things flow? An unexpected visitor catches Mrs J off-guard.
Episode 1040 - Tuesday, 16th of June 2020
Joy helps Wade come out of a difficult situation, and Mrs J discovers that what happened at the pharmacy was a misunderstanding. Lee-Ann reaches out to Chris, asking for his help.
Episode 1041 - Wednesday, 17th of June 2020
Lee-Ann is not sure whether she should trust doctor Freeman, although Ty insists that she should make the final move. Tim seems to enjoy provoking Wade and Zoe.
Episode 1042 - Thursday, 18th of June 2020
Joy feels uncomfortable about her relationship with Nazeem; hence, she sets boundaries, and AB is in a position where he has to make a difficult decision. Lee-Ann is worried about Ty's situation and how he is responding to it.
Episode 1043 - Friday, 19th of June 2020
Quinton comes up with plans about a dangerous outing, and Kaashifa is taunted by what Justin went through. Siya is worried about Ty's energy levels which seem to have gone high so fast.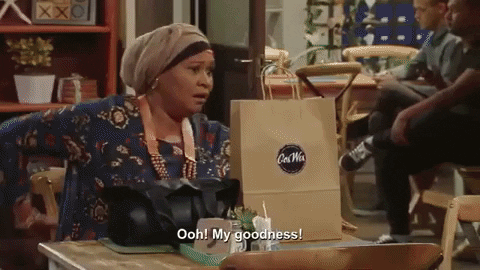 Episode 1044 - Monday, 22nd of June 2020
Is Ty going to evaluate whether the medication that doctor Freeman has put him on is working? Meanwhile, it is Zoe's birthday, and Wade thinks that by avoiding her, he is doing the best thing. Joy also feels that she could be wasting her time with Wade.
Episode 1045 - Tuesday, 23rd of June 2020
Ty is very pleased with himself, and Zoe and Tim cross paths and Joy and Wade also have a fallout. Could this be the ideal time for Wade and Joy to rekindle their spark? Kate experiences a difficult time trying to cope up with her grandson.
Episode 1046 - Wednesday, 24th of June 2020
Siya says something that challenges doctor Freeman, and Imraan seems to be observing Kaashifa's movements, although Justin discourages him from doing that. Ty and his loved ones are still unsure about what the future holds for them.
Episode 1047 - Thursday, 25th of June 2020
Joy does something that makes Tim feel humiliated, and Kate is guilty that she could be ruining Quinton's holiday. Tension reigns the atmosphere as someone awaits Ty's test results.
Episode 1048 - Friday, 26th of June 2020
Mymoena helps Joy in doing her makeup, and there seems to be an issue at the centre. Everyone expresses their concern over Ty's situation, although he seems to have made a decision and might not consider looking back.
Episode 1049 - Monday, 29th of June 2020
Kate shows up with a farewell gift for Quinton, and Nazeem does something to prove to Joy that he is in charge. Freeman tries to do something to manipulate Ty. Will he fall for it?
READ ALSO: Lies of the Heart teasers: May 2020
Episode 1050 - Tuesday, 30th of June 2020
Something happens, and it looks like it is a warning for the marriage between Joy and Tim, Justin suggests that he should have a physical challenge with Imraan. The day that everyone has been waiting for is finally here, and Ty has to go in for his operation. The whole neighbourhood has its fingers crossed on the outcome of the procedure.
Ty
Ty goes through a challenging moment admitting the doctor's report. His health raises concern in Ruiterbosch. Even though his doctor tries to manipulate him, he insists on going for the procedure. Will he regain his health?
Joy
Joy goes through a rough time after visiting the bank. She later feels uncomfortable letting Namzeem into her business; hence she sets boundaries. Later, she crosses paths with Wade after realising that he could be wasting her time.
These Suidooster teasers are proof of how intense the show has gotten. You do not want to miss out on any scene. Be sure to tune in to kykNET and kykNET & Kie every weekday at 18h30 for more details on what will transpire.
READ ALSO:
Twist of Fate teasers: June 2020
Lies of the Heart teasers: June 2020
The Legacy Teasers: June 2020
Source: Briefly.co.za