Young Love Teasers: May 2020
The Young Love teasers for May will make you eager to watch the upcoming Young Love episodes. Catch snippets of all the drama here and get to know what your favorite characters will be doing this month. Find out more by checking out these Young Love teasers for May 2020.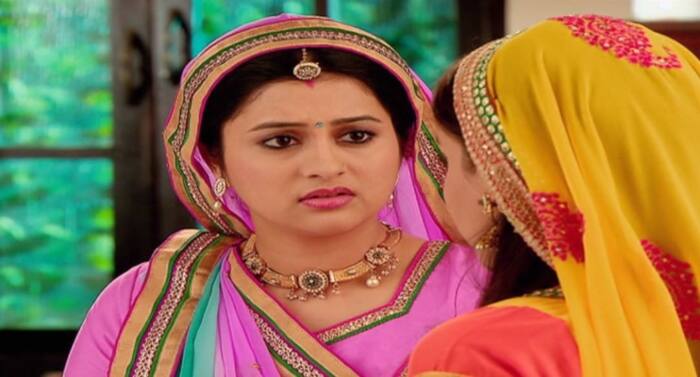 In these Young Love episodes, you will see young love blossom, an arranged marriage falling apart, and much more. Find out more by checking out these Young Love teasers for May 2020.
Young Love teasers for May 2020
Get a sneak peek of what will happen in the upcoming Young Love latest episodes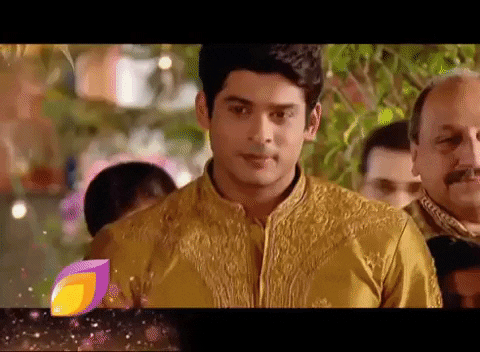 Friday, 1st May 2020 (Episodes 1884 - 1885)
When Anandi sees Akheraj, she flashes back to when he had taken Nandini from her. Will Akheraj find Nandini?
Anandi speaks to Grandma Kalyani and informs her that Akheraj has married off Nandini to his son. Will Grandma be okay with this?
Monday, 4th May 2020 (Episodes 1886 - 1887)
Anandi is against child marriage and vows to end it within their society.
After time-lapses, we see Anandi teaching some young girls karate. She is still an advocate against child marriage. There is a glimpse of young Nandini, forcefully married as a child, playing in the home of her kidnappers.
Tuesday, 5th May 2020 (Episode 1888 - 1889)
At the mansion, all the kids, Jagdish, and Ganga are celebrating Holi.
Jagdish is paying close attention to Shivam, which makes Abhimanyu extremely jealous.
Wednesday, 6th May 2020 (Episodes 1890 - 1891)
Nimboli pranks Kundan, and he unintentionally gets hurt. Harkhi then hits Nimboli for this and tells Chagni not to give her any food.
The children's fights are coming to the attention of Ganga, who tells Ananda that these fights may be affecting them negatively.
READ ALSO: This is Love Teasers: May 2020
Thursday, 7th May 2020 (Episodes 1892 - 1893)
Harkhi warns Nimboli to do her job as a wife and carry Kundan's bag to school.
Nimboli, in the act of cheekiness, gets a stone and throws it at one of Kundan's friends. She is hidden behind a wall. Will they catch who did it?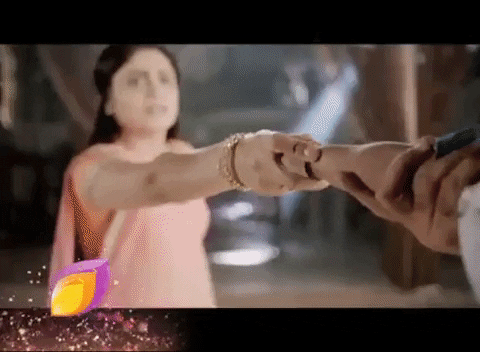 Friday, 8th May 2020 (Episodes 1894 - 1895)
Kundan feels unlucky that he does not have a girlfriend; he tells his friends about his concerns. One friend tells him that he is married and that he should exercise his marriage rights over his wife. Will Kundan heed his advice?
Anandi gently talks to Bindiya, telling her that the gift of life comes from God and that all she can do is try to make it better and not end it. Will Bindiya listen to her?
Monday, 11th May 2020 (Episodes 1896 - 1897)
Shivam takes away Abhimanyu's sandwich and tells on him to Anandi. What will she do?
Shivam takes the situation lightly and tells Anandi that Abhimanyu needs to lighten up.
Tuesday, 12th May 2020 (Episodes 1898 - 1899)
Kudan watches Nimboli crying on the floor. He may just be starting to care for his wife.
Harkhi is harsh on Nimboli, threatening her that she will not get food if she does not finish her house chores.
Wednesday, 13th May 2020 (Episodes 1900 - 1901)
Kundan stares at Nimboli lustfully. What is going on in his mind?
Shivam gets lost on his way home.
Thursday, 14th May 2020 (Episode 1902 - 1903)
Kamli needs to buy new books. She asks Akheraj for money but he refuses to help. Kamli also asks him about the difference between girls and boys, but he threatens to hit her if she keeps asking.
Abhi apologizes to Shivam, but his hatred towards him grows.
Friday, 15th May 2020 (Episode 1904 - 1905)
Will Anandi recognize her daughter, Nimboli, who walks in front of her car? Will her memory fail her after all this time?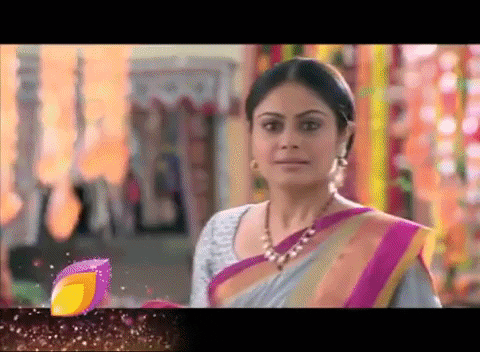 Nimboli is instructed by Harkhi to take the leftover sweets and fruits to the kitchen but not to eat them.
Monday, 18th May 2020 (Episode 1906 - 1907)
Nimboli ate some of the fruits. As a punishment, Harkhi ties her to a tree in the forest.
Anandi finds Nimboli and beckons her to come down from the tree. Will she realize that this is her daughter?
Tuesday, 19th May 2020 (Episodes 1908 - 1909)
Mannu covers for Abhi, who poured water on Jagdish's file.
Nimboli faints because she is hungry. Harkhi goes to hit her, but Mangla holds her hand. What will everyone else think?
Wednesday, 20th May 2020 (Episodes 1910 - 1911)
Nimboli is concerned that Harkhi and Akheraj are planning on getting her married soon, and she tells Kamli about this.
Pooja and Mannu puncture their bicycle tyres and walk home together.
Thursday, 21st May 2020 (Episodes 1912 - 1913)
An older man with two kids is about to marry Kamli.
The discussions regarding Kamli's wedding preparations have begun.
Friday, 22nd May 2020 (Episodes 1914 - 1915)
Kamli refuses to marry the older man, and Akheraj is displeased with her and slaps her. She tells Harkhi not to let Kamli leave home until she is married.
Ganga makes work-related decisions without consulting Jagdish, and this makes Jagdish upset. Will they sort things out?
READ ALSO: Lies of the Heart teasers: May 2020
Monday, 25th May 2020 (Episodes 1916 - 1917)
Nimboli tries to find ways of helping Kamli, who is afraid that Akheraj will kill her and Gopal when she finds out about their marriage plans.
Ganga and Abhi are displeased with how harshly Jagdish is acting towards them.
Tuesday, 26th May 2020 (Episodes 1918 - 1919)
Jagdish raises his hand in an attempt to slap Ganga after they argue over Anandi.
Chagni finds Kundan in Nimboli's room at the wee hours of the night. What will he do?
Wednesday, 27th May 2020 (Episodes 1920 - 1921)
Mannu is talking with Pooja on the phone when Ganga catches them. What will she do?
A prospective groom for Kamli arrives.
Thursday, 28th May 2020 (Episodes 1922 - 1923)
Nimboli still wants to help Kamli and has a scheme in place to get rid of the prospective groom. Will she be able to pull it off?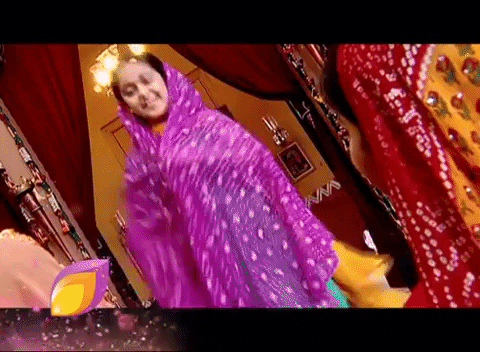 Kamli and Harkhi express doubts about the prospective groom. Akheraj will not have any of this, and she grabs Kamli by the throat and slaps Harkhi.
Friday, 29th May 2020 (Episodes 1924 - 1925)
Harkhi believes that Pushkar is not a good match for Kamli. Akheraj slaps her for her behaviour towards him.
Nimboli wants to leave the house to deliver Kamli's letter to Gopal.
Anandi
She comes across her daughter twice, but will she recognize her flesh and blood after all this time?
Kamli
She is set to marry two different men who she is not interested in. Nimboli tries her best to help her out of this mess.
After reading all these Young Love teasers, you must be yearning to watch the Young Love full episodes. They air on Glow TV on StarSat and OpenView HD from Mondays to Fridays at 18:00 and 18:30.
READ ALSO:
Gangaa teasers: May 2020
The Queen Teasers: May 2020
Twist of Fate teasers: June 2020
Source: Briefly.co.za