3 Young businessmen raise $10 million to improve African healthcare
- Three Nigerian entrepreneurs have raised $10 million to transform healthcare in Africa
- The entrepreneurs - identified as Adegoke Olubusi, Tito Ovia, and Dimeji Sofowora - are out to solve three ways in which Africa's healthcare is dysfunctional
- These include inefficiency due to manual processes, fragmentation and lack of data
PAY ATTENTION: Click "See First" under the "Following" tab to see Briefly.co.za News on your News Feed!
In a bid to transform Africa's healthcare system, three Nigerian entrepreneurs identified as Adegoke Olubusi, Tito Ovia, and Dimeji Sofowora launched a healthcare technology service provider called Helium Health.
The company co-founded by the three 2019 Forbes 30 Under 30 honorees announced it had raised $10 million in Series A round, led by Global Ventures and Asia Africa Investment & Consulting (AAIC).
According to Forbes, the other participants are: Tencent, Ohara Pharmaceutical Co. Ltd, HOF Capital, Y Combinator, VentureSouq, Chrysalis Capital, Kairos Angels and Flying Doctors Healthcare Investment Company.
READ ALSO: Covid-19 update: DA slams Cyril for hiding truth, COPE is pro-lockdown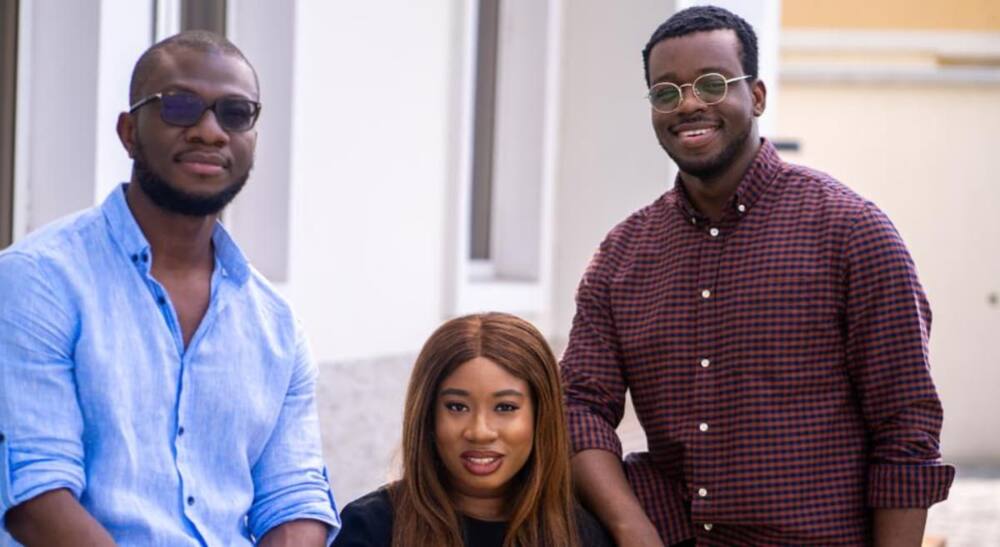 READ ALSO: BLF accuses Malema of sponsoring 'white monopoly capital' with R6m
Olubusi, who serves as the company's CEO, said: "When we think about the extent of the challenges and problems that we can solve in the healthcare sector in Africa, there could be a million ways in which this can help us grow.
"This new round means that we have more firepower to be able to expand the reach of our product way beyond Nigeria, Ghana and Liberia where we are now."
According to Olubusi, his company tries to solve the three core ways in which the healthcare system in Africa is dysfunctional. This includes inefficiency due to manual processes, fragmentation, and lack of data.
He said: "Imagine if a hospital sees a 1000 people a day. How do you count a 1 000 people every day with specific issues they need taken care of when you're doing everything on paper?"
Meanwhile, on Sunday, 10 May, reports surfaced that the presidency had not told the South African people the whole truth.
An exclusive report by the Sunday Times exposed the fact the government had intentionally withheld information from the people.
Briefly.co.za learned that the government did not reveal data about the virus in South Africa to avoid panic.
"We don't want to put these models out to the public as if they are the gospel truth," Spokesperson for the president Khusela Diko told Sunday Times journalists.
"There is an element where we want to avoid panic in communities, and we're also mindful of the stigma of the virus."
The South African reported that the DA pounced on the news that the government has been less than honest. John Steenhuisen, the leader of the DA did not mince his words in a tweet on Sunday.
"As Sidney Hook famously said 'in contrast to totalitarianism, a democracy can face and live with the truth about itself' – empowering citizens with all the facts makes them partners, keeping them in the dark makes them subjects," Steenhuisen tweeted on Sunday.
"We will not stop until we get this information!"
Steenhuisen has been highly critical of the lockdown and is leading a charge to end the policy.
Enjoyed reading our story? Download BRIEFLY's news app on Google Play now and stay up-to-date with major South African news!
Source: Briefly.co.za