Imbewu Teasers: June 2020
Did the most recent episode of Imbewu leave you in suspense about how the events in the show will turn out? If that is the case, you do not need to spend time guessing about how the oncoming scenes will unfold. You could check out Imbewu teasers for June 2020 for highlights of what will unfold in the oncoming episodes.

Imbewu is a show that encompasses the life of two rival families who have extended their enmity to their workplaces. They indulge in some of the most heinous acts in the name of revenge. Imbewu teasers for June 2020 provide insight on Thokozile's next move and how Ngcolosi will end up. Will MaZulu get back her man? Will Ngcolosi realise that Thokozile used a charm on him?
Imbewu teasers for June 2020
These are some of the snippets of the show in June 2020.
Episode 556 - Monday, 1st of June 2020
Phunyuka tries to convince Ngcolosi against letting Thokozile work there; will Ngcolosi listen to him? Meanwhile, Phakade applauds MaNdlovu for offering to talk to KaMadonsela and convincing her to remain in touch with the family. Will Pranav open up about Uwe Jensen?
Episode 557 - Tuesday, 2nd of June 2020
Pranav gets haunted by the secrets that he is keeping, and Zethu opens up to Buhle concerning the fears that she has about breaking Nkululeko's trust. Zithulele continues to fight with the hope of saving his company, and Shria seems to be at crossroads regarding dropping the case.
Episode 558 - Wednesday, 3rd of June 2020
Phakade is not impressed by the friendship between KaMadonsela and Thokozile, and Lungani request Ngcolosi to help him ferry his guns in his trucks. What will Ngcolosi's reaction be like? In the meantime, Thokozile comes up with a plan to deal with Ngcolosi.
Episode 559 - Thursday, 4th of June 2020
MaNdlovu starts to sense something unusual in the relationship between Thokozile and Ngcolosi. Thokozile prepares a romantic surprise for Ngcolosi, who is supposed to meet her in the hotel room.
Nirupa reaches out to Shria, who is convinced that most people have let her down, and Ngcolosi warns Lungani to stay away from his family matters.
Episode 560 - Friday, 5th of June 2020
MaZulu gets vexed when Ngcolosi refuses to tell her why he keeps on offering a helping hand to Thokozile, although MaNdlovu reminds her about her mistakes. The Maphumulos continue to exert more pressure on Ngcolosi's business, and Nkululeko realises that Ngcolosi was in Thokozile's room.
Episode 561 - Monday, 8th of June 2020
Lungani puzzles Ngcolosi when he tells him about his relationship with his daughter, and Phakade is confounded by the motives that Thokozile has regarding joining the church. Nkululeko reprimands Thokozile, and Zithulele is targeted as one of the suspects regarding the attacks that Maluju Oil has been receiving. Lungani gets close to Buhle at Emsamo and drugs her. What is he up to?
Episode 562 - Tuesday, 9th of June 2020
Phunyuka asks Pranav to stop Ngcolosi from being involved with the Maphumulos, although Ngcolosi vows to do what Lungani wishes without Phunyuka's help. Thokozile shows up at the church to help; what is she up to? Later, Shria storms into a room and finds Ngcolosi and Pranav arguing.
Episode 563 - Wednesday, 10th of June 2020
Thokozile continues to get closer to KaMadonsela, and Pranav swears not to let Ngcolosi give out one of their trucks. Nkululeko is aware of her mother's whereabouts, although she does not inform anyone, and Thokozile does not inform her son that she is in Mbumbulu.
Episode 564 - Thursday, 11th of June 2020
The Maphumulos do not seem to be joking as they proceed to issue more death threats, and Phunyuka gets into the trucks deal. Zethu snoops through Thokozile's bag and comes across Ngcolosi's picture. KaMadonsela goes out for a meal with Thokozile who inquires for details about MaZulu.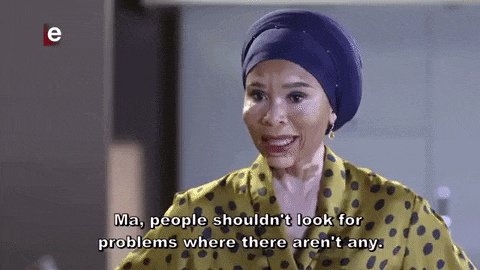 READ ALSO: Generations: The Legacy Teasers: June 2020
Episode 565 - Friday, 12th of June 2020
Ngcolosi questions Pranav about declining to let the Maphumulos use the truck and, MaZulu is shocked when she receives a mysterious package. Nomusa finds it difficult to get back to her work routine since her house burnt down.
Episode 566 - Monday, 15th of June 2020
Thokozile goes out of her way to get KaMadonsela a gift, and MaNdlovu insists that the house should be cleansed. Pranav opts to engage the police in the issue, and Ngcolosi accidentally causes enmity between Pranav and Lungani. Nomusa's mother is too drunk that she is wheeled home on a wheelbarrow and Nomusa is so unimpressed by the scene that she threatens to leave home.
Episode 567 - Tuesday, 16th of June 2020
Masked gunmen attack Nirupa, Pranav and Shria at their home; is this a threat for them to give in to the request that the Maphumolos are making? MaZulu bakes some cookies for KaMadonsela; is she trying to impress her? Nomusa's mother goes to Emsamo and entertains the staff by telling them Nomusa's stories, and her daughter is not impressed by this.
Episode 568 - Wednesday, 17th of June 2020
Ngcolosi and Pranav end up in a bad place concerning the truck issue, and Phunyuka finds out about a shocking thing when he delivers the truck to the Maphumulos. MaZulu is so angry that she asks Nkululeko to inform Thokozile to stay away from her man.
Episode 569 - Thursday, 18th of June 2020
Phunyuka informs Pranav and Ngcolosi about his discovery, and Thokozile acknowledges the invite for dinner. Later, she goes ahead to perform the weird acts to capture Ngcolosi's attention. Nomusa gets to work late, and Lindo is mad at her for this. Therefore, he resorts to change the shifts of his employees and Nomusa is assigned the least shifts; hence she is upset.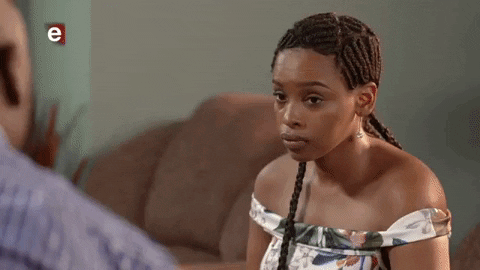 READ ALSO: Twist of Fate teasers: June 2020
Episode 570 - Friday, 19th of June 2020
Ngcolosi and Pranav are disturbed at the thought of Lungani discovering that the truck has been stolen. Therefore, they resort to telling him in advance. Nomusa's mother opens her business at Emsamo; hence, she stresses out her daughter.
Episode 571 - Monday, 22nd of June 2020
Nomusa's mother is determined to make money and support her daughter, and Thokozile is annoyed at the Sangoma because the potion does not seem to work. She asks him to create a more potent one that will guarantee terrifying results.
Episode 572 - Tuesday, 23rd of June 2020
Lungani calls Ngcolosi to inform him to collect Nkululeko's car in person, although Pranav and Phunyuka warn him that it could be a setup. What response will he give him? Meanwhile, MaZulu starts having bad dreams, and MaNdlovu thinks that evil spirits are tormenting her.
Episode 573 - Wednesday, 24th of June 2020
Nomusa tries to talk to her mother, who does not seem to pay attention because she is focused on going on a drinking spree. Phakade comes to MaZulu's rescue and gives her some holy water, although KaMadonsela is not pleased by the act. She asks him to choose between her and MaZulu.
Episode 574 - Thursday, 25th of June 2020
The Maphumulos are not willing to let Pranav and Ngcolosi go yet; they insist on teaching them a lesson that they will never forget. Nirupa manages to convince Shria that nothing is wrong, and MaZulu goes against her man's word and goes to Makhumalo. Nomusa gets home and discovers that her mother has set the house on fire and she has been rushed to the hospital. What is she going to do?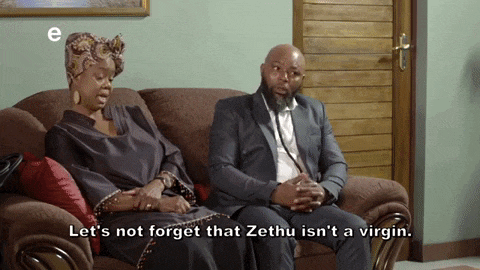 Episode 575 - Friday, 26th of June 2020
Nomusa spends the night at the hospital although she does not hear any news about her mother; could this be a cause for alarm? Two thugs kidnap Pranav and Ngcolosi, and Makhumalo reveals to MaZulu what is happening and the cause of her troubles. She informs her that a piece of her underwear was used to make the muti.
Episode 576 - Monday, 29th of June 2020
Lindo threatens to punish Nomusa for not showing up at work; he has no idea about what happened to her. A dangerous activity puts Pranav and Ngcolosi in a more complicated position; will they make it out alive? Nirupa gets worried when Pranav fails to come home, and she begins to express her fears that the worst could have happened. MaZulu's situation does not get any better, and the nightmares intensify.
Episode 577 - Tuesday, 30th of June 2020
Nomusa's colleagues team up and devise ways of supporting her, and Nirupa reaches out to the police when Pranav fails to come home. At the same time, Ngcolosi's family is equally puzzled when he fails to show up.
READ ALSO: The Queen Teasers: May 2020
Ngcolosi
Ngcolosi is so drawn to Thokozile that he does not pay attention to others. Later, he interacts with Lungani and puts himself in a difficult position when the Maphumulos insist that he should lend them one of their trucks. Later, some thugs kidnap him and Pranav. Will they make it out alive?
Thokozile
Thokozile uses her charm to capture Ngcolosi, who seems to have lost his mind. She then befriends KaMadonsela and uses her to find out more details about MaZulu. Later, she goes for a more potent charm and uses it to cause misery to MaZulu. Will the potion turn against her?
Imbewu teasers for June 2020 are a tip of the iceberg of how intense the show is becoming. You do not want to be left out. Be sure to join the bandwagon by tuning in to e.tv every weekday at 21h30, and eExtra every Monday to Friday at 10h20.
READ ALSO:
Young Love Teasers: May 2020
Suidooster Teasers: June 2020
Lies of the Heart teasers: May 2020
Source: Briefly News