Rhythm City Teasers: June 2020
In the June 2020 Rhythm City Teasers, Mampho seeks to liberate her colleagues from the oppressive boss at Metropol. Zinhle has become an alcoholic and a drug addict. Will Hlompho die? Will Jafta acquire money from a land that is not his? Rhythm City is one of South Africa's finest telenovelas. Here are its teasers for June 2020.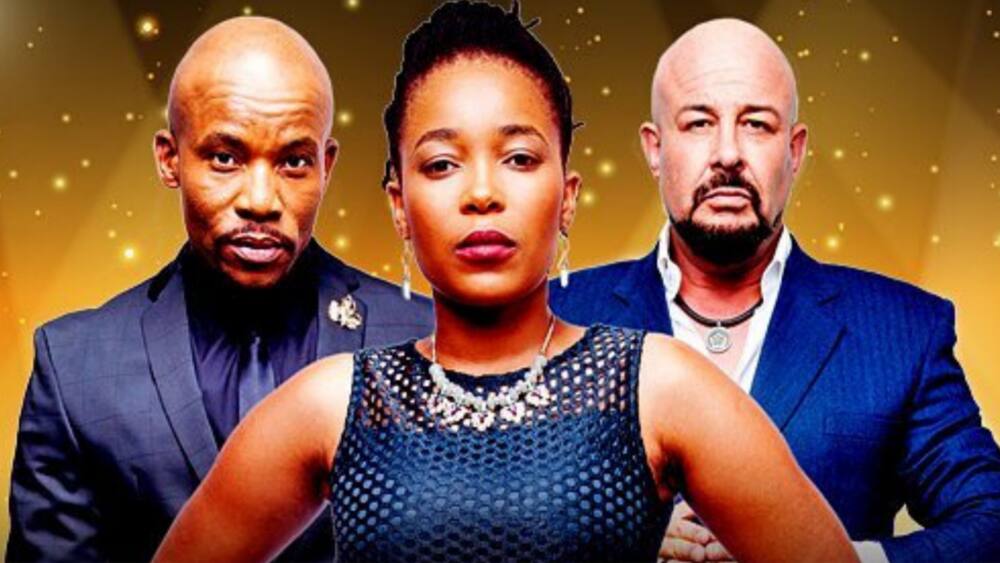 The soapie is about the heirs of the Ndlovu and Genero empires. Each of them wants to control Jozi (Johannesburg); consequently, they find themselves stuck in a historic competition that affects their families, love life, and friendships.
What is interesting in June 2020 on Rhythm City?
Here is what you should look forward to on Rhythm City this June:
The broken friendship
What is damaging Zinhle's relationship with her friends?
1/6/2020: Monday (Episode 3366)
Busi and Bonny ill-treat Kea. What will the social worker do when Dumi is found? Zinhle desires to fix the strained friendship. The Metropol host is preying on Mampho.
2/6/2020: Tuesday (Episode 3367)
Kea and Zinhle experience different effects after taking Slaza at a party. Mampho goes home after the Metropol manager approves a shift switch against the host's policies, and Sabelo files an appeal on behalf of the Khuses.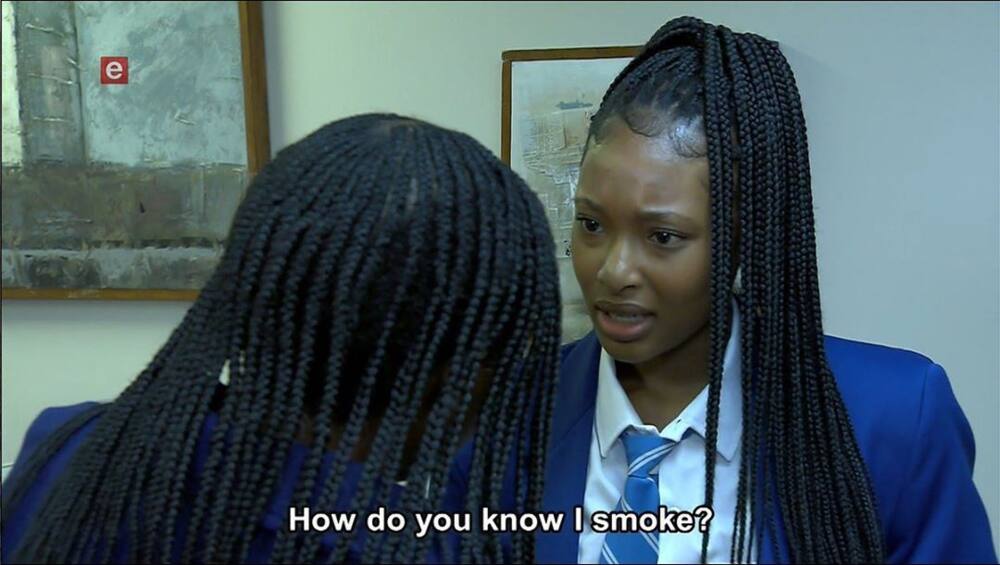 3/6/2020: Wednesday (Episode 3368)
Blossom smells a rat after eavesdropping on Bonny and Busi's conversation about the previous night's party. Suffo requests Chicken to investigate who supplies Slaza. Dumi and Mapula are back into living in Khuse's home.
4/6/2020: Thursday (Episode 3369)
Kop pleads with Blossom to let go of all the wrongs Mapula has done. Kea is unsettled by how things turn out in Rene's trial, and Mampho confides in Pearl about her new job.
The source of Slaza is unveiled
Chicken finds out the supplier of Slaza.
5/6/2020: Friday (Episode 3370)
Chicken unveils to Suffo that the Slaza supplier is a wealthy and powerful person. Zinhle is experiencing the first signs of withdrawal, whereas Mampho offers to work for a challenging department. Mapula discovers Banele's new job.
8/6/2020: Monday (Episode 3371)
Jafta leaves Mampho in suspense. Sadness strikes when Khuse receives crushing news from a social worker, and Keabetswe is concerned about Zinhle's addiction to Slaza.
9/6/2020: Tuesday (Episode 3372)
Mzi is pessimistic about overturning the decision of the social worker. Zinhle pours out a little bit of her heart to her mother, and Mampho is surprised to discover that the waiters pay for the breakages. Mapula bears heartbreaking news to Dumi.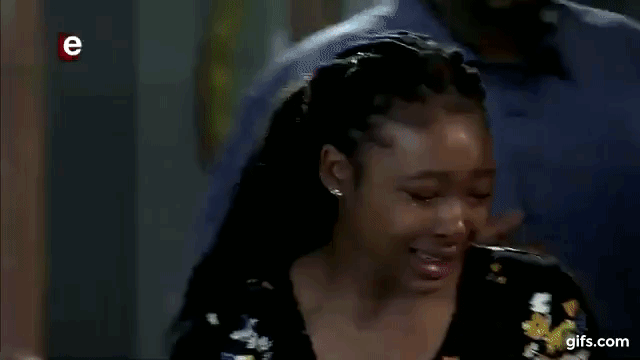 10/6/2020: Wednesday (Episode 3373)
Did Zinhle steal from Khulekani's supplies? Dumi is taken away forever. Mampho is commanded to use her money to pay for the losses from the customers who failed to pay their bills.
11/6/2020: Thursday (Episode 3374)
Under the influence of Slaza, Zinhle betrays Kea. Mapula hides from Sabelo that she is struggling at the university. Mampho disregards Jafta warning against advocating for change where she is employed.
12/6/2020: Friday (Episode 3375)
Mapula is stressed over the forthcoming evaluation tests. Nandi defends Zinhle when she returns home drunk, and Mampho takes up a new identity as The Fed-up Waitress (the blogger) to expose unfairness at her workplace.
Mampho, the secret blogger
Vukile is close to unveiling the blogger's identity.
15/6/2020: Monday (Episode 3376)
Nandi addresses Khulekani to find a solution for Zinhle's overindulgence in alcohol. Vukile suspects Mampho to have a hand in the blog while Mapula is uneasy about meeting the University's HOD.
16/6/2020: Tuesday (Episode 3377)
Banele is willing to sacrifice to help Mapula succeed in her studies. Mampho reports her boss to the Metropol staff's support highhandedly because the rest of the team is afraid. Zinhle is out of control because of loneliness.
17/6/2020: Wednesday (Episode 3378)
Banele helps Mapula to pass the exams, and she tries to rekindle their love. Will Mampho be fired for choosing her passion over her job? Kea may be too late to save her friend.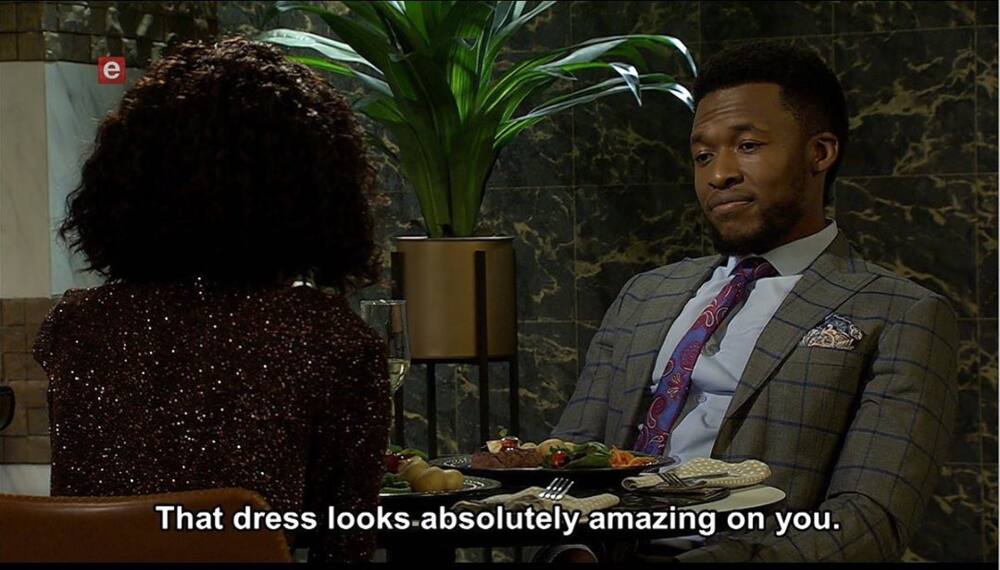 18/6/2020: Thursday (Episode 3379)
Mampho continues to blog, and she makes Jafta believe that she is still employed. Kea helps Zinhle to return home. Mapula assumes that Katlego is dating Banele; hence, she creates a scene. Metropol's employees are fed up with the mistreatment.
19/6/2020: Friday (Episode 3380)
Mampho receives a job offer at Metropol and another at 9-Nine. Kea and Zinhle are taking a break from their relationship. Hlompho is back!
22/6/2020: Monday (Episode 3381)
Kop's health is improving, and Blossom needs him to fix some of her issues. Kea and Zinhle are still bound together by some secrets. Many people do not know that Puleng is back from Cuba.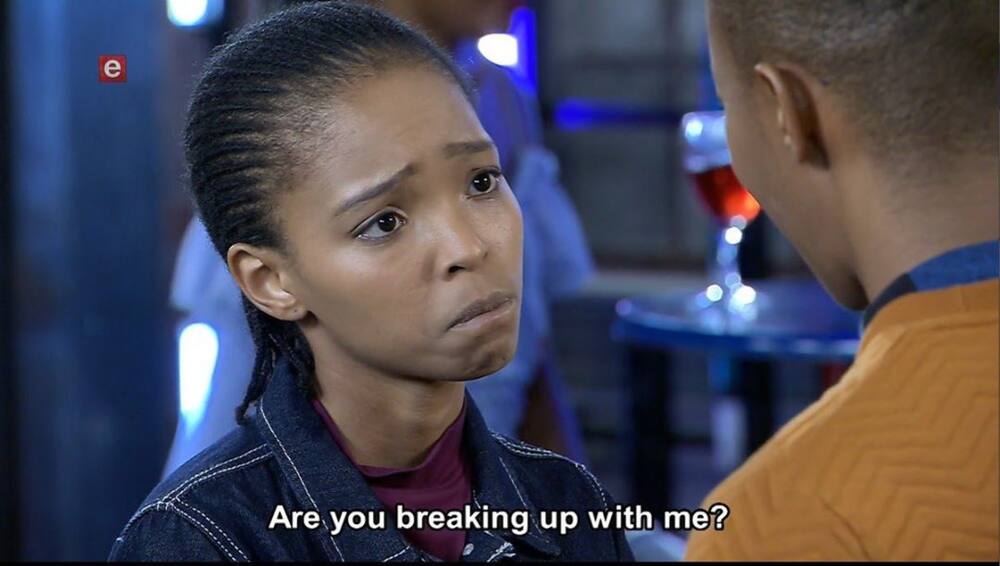 23/6/2020: Tuesday (Episode 3382)
Puleng is surprised by her father's response when she demands to know why he is back into her life. Blossom is not contented with her life, and Kea finds out who supplies Slaza but hides the truth.
Is Zinle falling in love with Stix?
Zinhle is jealous of Kea and Stix's closeness.
24/6/2020: Wednesday (Episode 3383)
Nandi teams up with Suffo to raise money. Blossom leaves everything to Kop. Zinhle is jealous because Stix asked for an apology from Kea for defaming her.
25/6/2020: Thursday (Episode 3384)
Khulekani does not want Nandi to work with Suffo, and Zinhle chases away and shames Kea when she finds her chatting with Stix. The issue about the land claim in KZN is progressing positively, which makes Blossom excited. Cuba discovers Puleng's secret.
26/6/2020: Friday (Episode 3385)
Zinhle is heartbroken because Kea prefers Stix over her, and Hlompho reveals to Puleng that he is dying. Blossom takes control of the land that Jafta and Mkhushulwa are eyeing. Suffocate is keeping an eye on Mandlakhe to get information about the connection between Khulekani and the Slaza in DK.
29/6/2020: Monday (Episode 3386)
Hlompho reveals his illness. Zinhle is not enthusiastic about Kea's plan to take her to a concert, and Jafta plots on how to spend the money from a piece of land that is not his.
30/6/2020: Tuesday (Episode 3387)
Khulekani is worried because Mandlakhe has vanished into thin air. Chicken beats Mandlakhe to force him to spill some information. Cuba and Hlompho share a mysterious relationship.
What is happening to Zinhle and Mampho
Zinhle is accused of stealing supplies from Khulekani and gets jealous when she sees Kea close to Stix.
Mampho uses a blog to fight impunity at Metropol without support from her fearful colleagues. She gets fired, but later on, Metropol and 9-Nine offer her jobs.
Rhythm City Teasers have many exciting episodes in June. Watch Rhythm City from Mondays to Fridays at 19:00hrs on eTv. How soon will karma payback evildoers?
READ ALSO:
Twist of Fate teasers: June 2020
Binnelanders Teasers: June 2020
The River 1 Teasers on Mzansi Magic: June 2020
Source: Briefly News