Muvhango Teasers: June 2020
Have you noticed that South African soapies have been recently serving more drama and humour than expected? If you have not joined the bandwagon of watching soap operas, you might want to consider checking out Muvhango. You do not need to fuss because Muvhango teasers for June 2020 provide insights on what the show is about.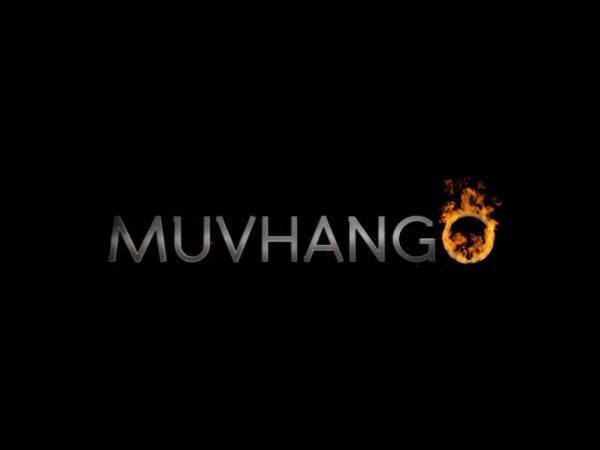 If the latest episode of Muvhango left you with questions on what the outcome of the plans that Azwindini had, these teasers will provide hints on what transpired. You will not believe what Mpho is up to and how Rendani's fate is going to be. How about delving in for more details?
Muvhango teasers for June 2020
This is a sneak peek of how twisted the plot of the show is turning out to be.
Episode 3567 - Monday, 1st of June 2020
The unexpected guest that visits Marang stresses her out, and Gugu faces a loss that he had not anticipated. Meanwhile, Azwidini backs down on the offer that Mpho gives him; hence, everyone is shocked by his move.
Episode 3568 - Tuesday, 2nd of June 2020
Marang and James look for ways for dealing with their unexpected guest who refuses to leave their house, and Vho-Masindi interferes with the chances of Mpho being a candidate. Qhawe and Gugu are shaken by their loss.
Episode 3569 - Wednesday, 3rd of June 2020
The spark between Hangwani and Ausi Ntsoaki grows, and Gugu points fingers at Qhawe for their loss. In the meantime, Mpho lands the job and later, she realises that she will be working with Tenda. How will her reaction be like?
Episode 3570 - Thursday, 4th of June 2020
Unwittingly, Hangwani realises that he has revealed Ausi Ntsoaki's deep secret, and Mpho does not disclose the news about her new appointment. A spark of romance kicks off between Hulisani and Rendani.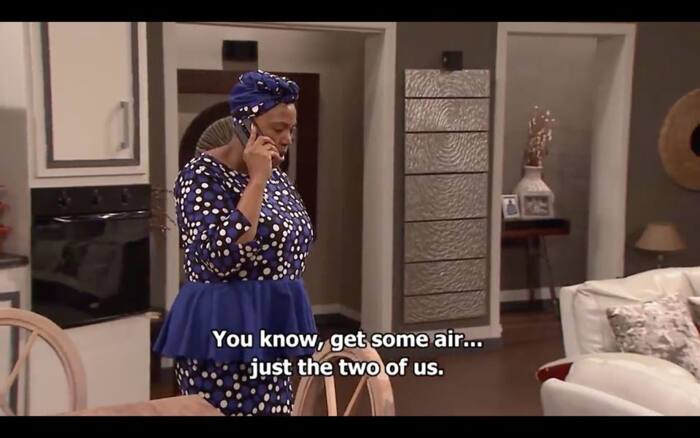 Episode 3571 - Friday, 5th of June 2020
Ausi Ntsoaki opens up about the details of what happened to her, and Marang feels bad about her situation. Rendani admits being in love although Shaz is afraid that it might not last long. Tenda and Mpho lock horns although Mpho comes out on the second position.
Episode 3572 - Monday, 8th of June 2020
Ausi Ntsoaki's interview does not go as planned; hence, she is forced to stay longer. Rendani discovers something about her lover and decides to commit to him. Mpho offers to make a sacrifice that will help in maintaining the unity of Vhakwevho.
Episode 3573 - Tuesday, 9th of June 2020
Marang is impressed when she finds out that Ausi Ntsoaki is having it smooth, and Mpho makes up her mind about quitting her job at Tendamudzimu. Her move sparks a controversy, especially with the chieftainships from the other areas. However, tension fills the atmosphere when Hangwani stumbles upon Rendani's marriage certificate.
Episode 3574 - Wednesday, 10th of June 2020
Hulisani manages to convince Hangwani after the series of back and forth, and it looks like Ausi Ntsoaki is cursed. Azwindini finally gives in and blesses Mpho although the blessings come with a set of conditions.
Episode 3575 - Thursday, 11th of June 2020
Ausi Seipati informs Ausi Ntsoaki that she should prepare for a cleansing ceremony, and Tenda convinces himself that Mpho is colluding with the royal house to spy on him. Shaz discovers the secret that Rendani has been keeping away from everyone. Will she afford to keep it to herself?
Episode 3576 - Friday, 12th of June 2020
A couple of unexpected things happen to Marang and James' house as Ausi Ntsoaki goes through the cleansing ceremony. Is this a sign that they had something to do with the curse? Azwindini lets the cat out of the bag concerning his plan to trap Tendamudzimu, and Mpho gives an unexpected reaction to it. Gizara finds out about Rendani's secret marriage, and he cannot help expressing his disbelief.
Episode 3577 - Monday, 15th of June 2020
Ausi Ntsoaki decides to admit that she has no control over the battle that she is facing until the prophet reveals some unexpected facts. Gizara faces Hulisani and issues him with an ultimatum regarding Rendani. In the meantime, after setting up his trap, Azwindini celebrates his victory; he has no idea that someone close to him could betray him.
Episode 3578 - Tuesday, 16th of June 2020
Azwindini thinks about asking Mpho to spy on Tenda, and Ausi Ntsoaki dismisses the helper that James had hired. Tenda forewarns Hulisani that the Vhakwevho will never let him in.
Episode 3579 - Wednesday, 17th of June 2020
Ausi Ntsoaki tries her level to secure her job at Marang and James' house, and Tenda and Mpho engage in a tender moment. Rendani is so frustrated about her situation that she decides to leave without getting blessed by her family.
Episode 3580 - Thursday, 18th of June 2020
The prophecy that was made over Ausi Ntsoaki comes to pass, and Ambani makes the situation too difficult for Tendamuzimu as he intends to see him lose. However, Gizara puts his reputation at risk for the sake of Rendani.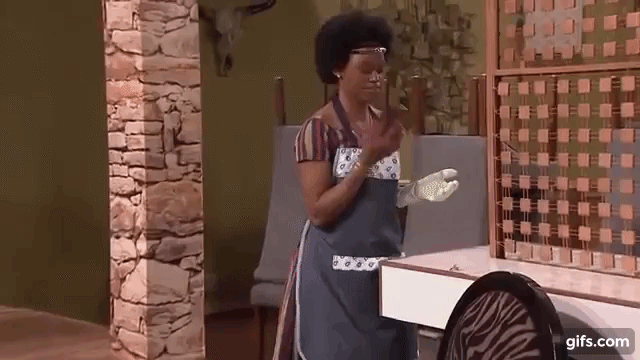 Episode 3581 - Friday, 19th of June 2020
Hangwani tries to make Ausi Ntoaski see something that is too obvious, and Rendani makes it to Thate to see the family. Azwindini convinces himself that his loved one betrayed him.
Episode 3582 - Monday, 22nd of June 2020
Ausi Ntsoaki makes some demands that leave James and Marang shocked, and Tenda takes Mpho's suggestions to heart; hence, Mpho feels loved. Rendani continues to convince herself that her dream to have a royal wedding will come to pass. She does not know that it is not as simple as it sounds.
Episode 3583 - Tuesday, 23rd of June 2020
Ausi Ntsoaki finds out the real intentions of James and Marang when she makes her demands regarding the employment contract. Hulisani goes through a difficult moment when he tries to negotiate the lobola with the Vhakwevho. Azwindini gets upset when he sees a photo in the local newspaper. Could this be a sign that he cannot get to Tendamudzimu?
Episode 3584 - Wednesday, 24th of June 2020
Ausi Ntsoaki tries to do something, hoping that she will impress James and Marang, although it seems like she is making her situation worse. Azwindini tries to make arrangments for a romantic getaway with his wife although he is not impressed by the results that he gets. Hulisani makes up his mind about working hard to raise the lobola money that the Vhakwevho demand.
Episode 3585 - Thursday, 25th of June 2020
Ausi Ntsoaki and Seipati end their conflict, and Tenda asks Azwindini to put his worries to rest as he insists that he respects Mpho so much that he cannot afford to do anything unusual with her. Hulisani informs Rendani that he is unable to raise the lobola money, and Rendani offers to pay it on his behalf. Will she get into more trouble by doing this?
Episode 3586 - Friday, 26th of June 2020
Ausi Ntsoaki receives her first pay, and she is not impressed by her earnings. Meanwhile, Hulisani and Rendani handle their first financial issue as a married couple, and Tenda and Mpho do something that changes how they look at each other.
Episode 3587 - Monday, 29th of June 2020
Ausi Ntsoaki gets motivated that she could earn more money when everyone likes her cooking, and Rendani gets upset when she learns that her husband does not have any savings. Tenda is convinced that Mpho deserves better and that she is wasting her time with Azwindini.
READ ALSO: Imbewu Teasers: June 2020
Episode 3588 - Tuesday, 30th of June 2020
Ausi Ntsoaki tries to get herself out of a difficult situation, and Hulisani is reluctant as he takes the money that his wife offers him. Dee speculates that Mpho has something going on with Tenda, although Mpho rubbishes her claims.
Ausi Ntsoaki
Ausi Ntsoaki opens up about her experience, and Marang gets moved by the troubles that she has had to endure. Later, someone reveals that Ausi Ntsoaki is cursed; hence, she is forced to undergo the cleansing ceremony, where a prophecy is made over her life. Does it mean good to her?
Mpho
Mpho lands a job opportunity at Tendamudzimu although she gets uncomfortable by the nature of the job. Hence, she considers quitting. Later, she befriends Tenda in an unusual manner that makes most people raise eyebrows. Will the truth come out?
Muvhango teasers for June 2020 are nothing compared to the humour that awaits you in the show. Ensure to tune in to SABC2 every weekday at 21:00 for more gist on the show.
READ ALSO:
Rhythm City Teasers: June 2020
The Queen Teasers: May 2020
Young Love Teasers: May 2020
Suidooster Teasers: June 2020
Source: Briefly.co.za