Jeff Bezos is the American founder and entrepreneur of the world's largest e-commerce company, Amazon. He is the richest man in the world since 2018 when Amazon increased its revenue earnings. He has amassed great wealth over the years from assets like Amazon web services, the Washington Post and Blue Origin technology. Jeff Bezos education has contributed significantly to the man he is today.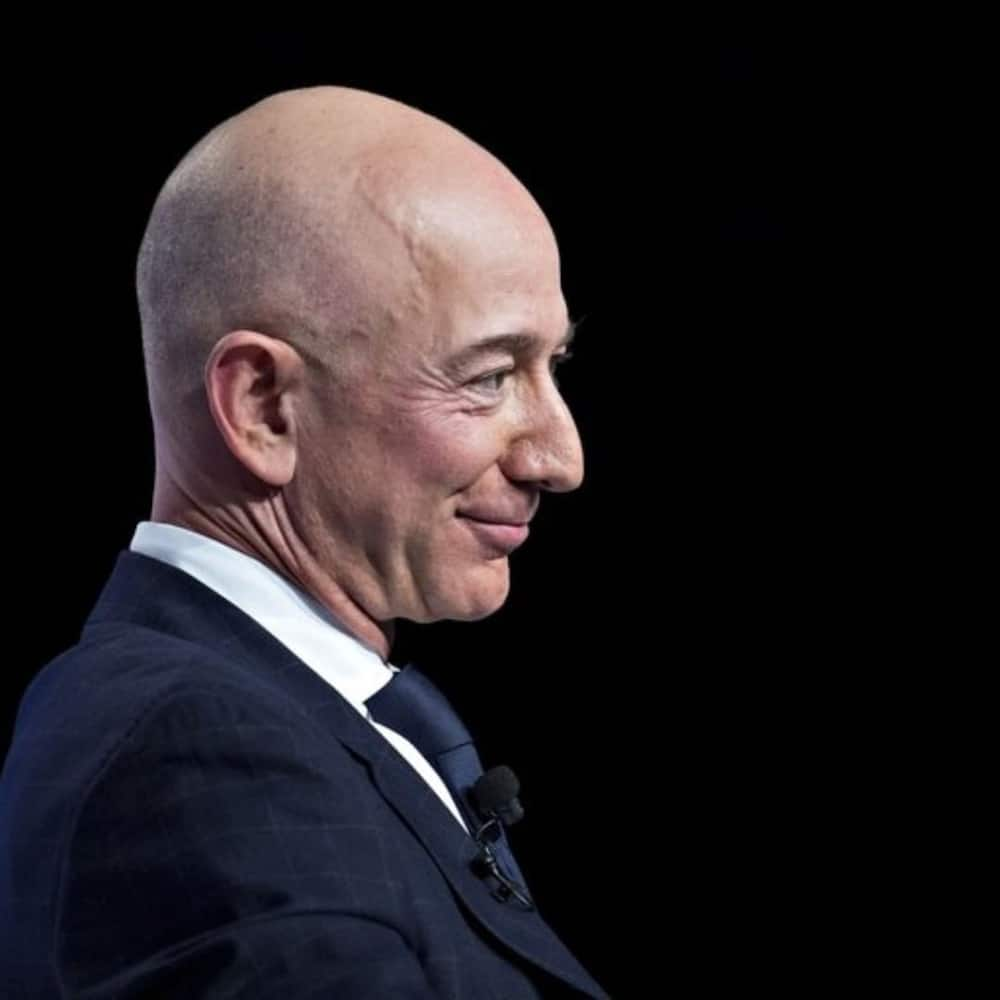 The richest man on the planet began small by trying a few technological ideas that turned successful, like selling books online and running educational camps while young that have eventually made him a successful billionaire. He is proof that hard work and determination can make one achieve a lot. Check out his bio here.
Jeff Bezos profile summary
Full name: Jeff Preston Bezos
Age: 56
Year of birth: 1964
Marital status: divorced
Children: 4
Ex-wife: Mackenzie Tuttle
Profession: entrepreneur, techie
Instagram: @jeffbezos
Jeff Bezos early life and career
The Amazon founder was born in 1964 in Albuquerque, New Mexico. He was born to Jacklyn Gise Jorgensen and Ted Jorgensen. At the time of his parents' divorce, Jeff Bezos age was four years old. His surname was changed from Jorgensen to Bezos as his mother remarried an immigrant from Cuba called Mike Bezos.
In 1986, he attended the University of Princeton where he studied computer science and electrical engineering, something he loved doing. After graduating, he began working in various firms including Bankers Trust, D.E. Shaw and Fitel, where he performed very well. He was once the vice president of D.E. Shaw.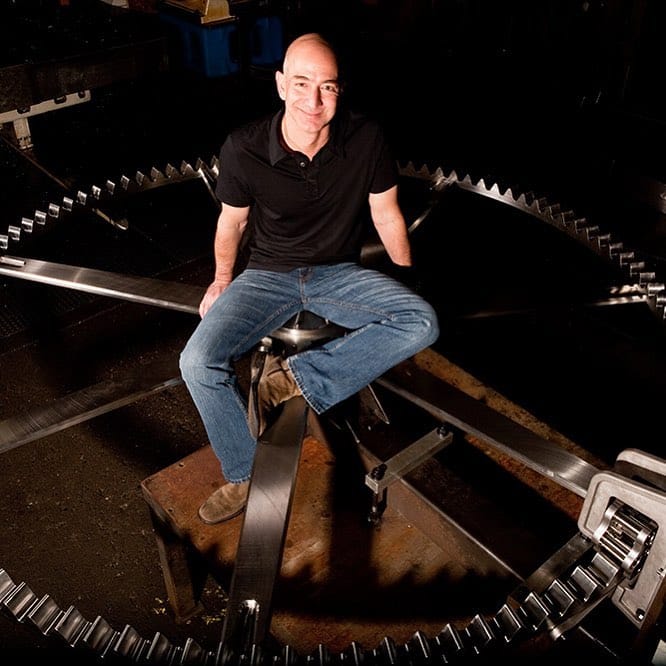 In 1994, he decided to quit his job in the D.E. Shaw and make a risky move into e-commerce. He moved to Seattle in Washington and opened a virtual bookstore and began developing software for the bookstore site. He named it Amazon and sold its first book in 1995.
Amazon began in 1995 and became the leading e-commerce company over the years. Amazon has diversified into selling other accessories like electronics, clothes and other hardware online through the Amazon web services. The company has been making millions of sales from 510,000 dollars in 1995 to 233 billion dollars in 2018.
Jeff Bezos wife
He met his wife, MacKenzie Tuttle while working at D.E. Shaw firm. She was an administrative assistant at the firm. His wife was working to raise funds for kick-starting her writing career. They dated for a while before getting married in 1993. They decided to divorce in April 2019. After the divorce, his wife got a substantial amount of his wealth.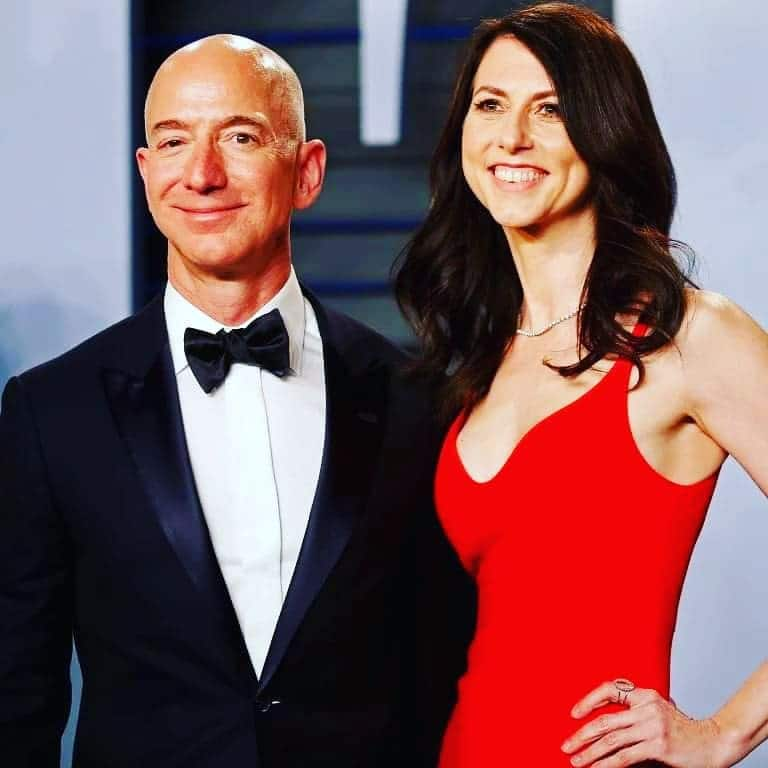 Jeff Bezos children
He has four children, three sons and one adopted daughter from China. His eldest son is 20 years old.
Jeff Bezos billionaire toys
The world richest man has an array of billionaire toys including cars, a robot dog, real estate assets, a ten thousand year clock, a rocket factory and a private jet. He is able to afford all of these since he is a wealthy man.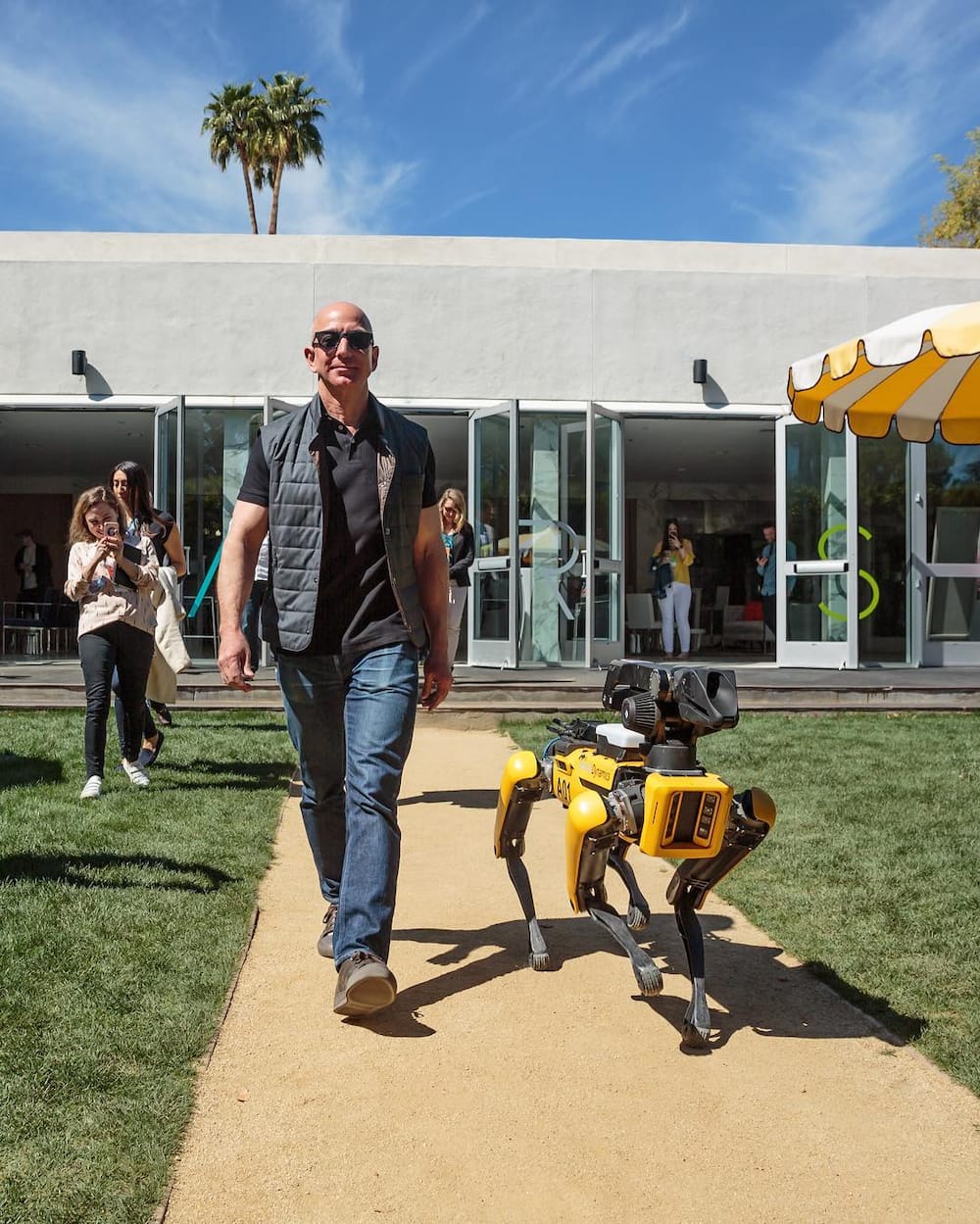 Jeff Bezos cars
He is the owner of several cars although he seems to have taken a modest approach in owning cars. He is known to have a Honda Accord and a Chevrolet Blazer.
Jeff Bezos house
He is the owner of one of the world's expensive homes, valued at 165 million dollars. The house once belonged to billionaire David Geffen. The house has a 13,600 square foot mansion, a swimming pool, a huge tennis court and guest houses that can accommodate a lot of people.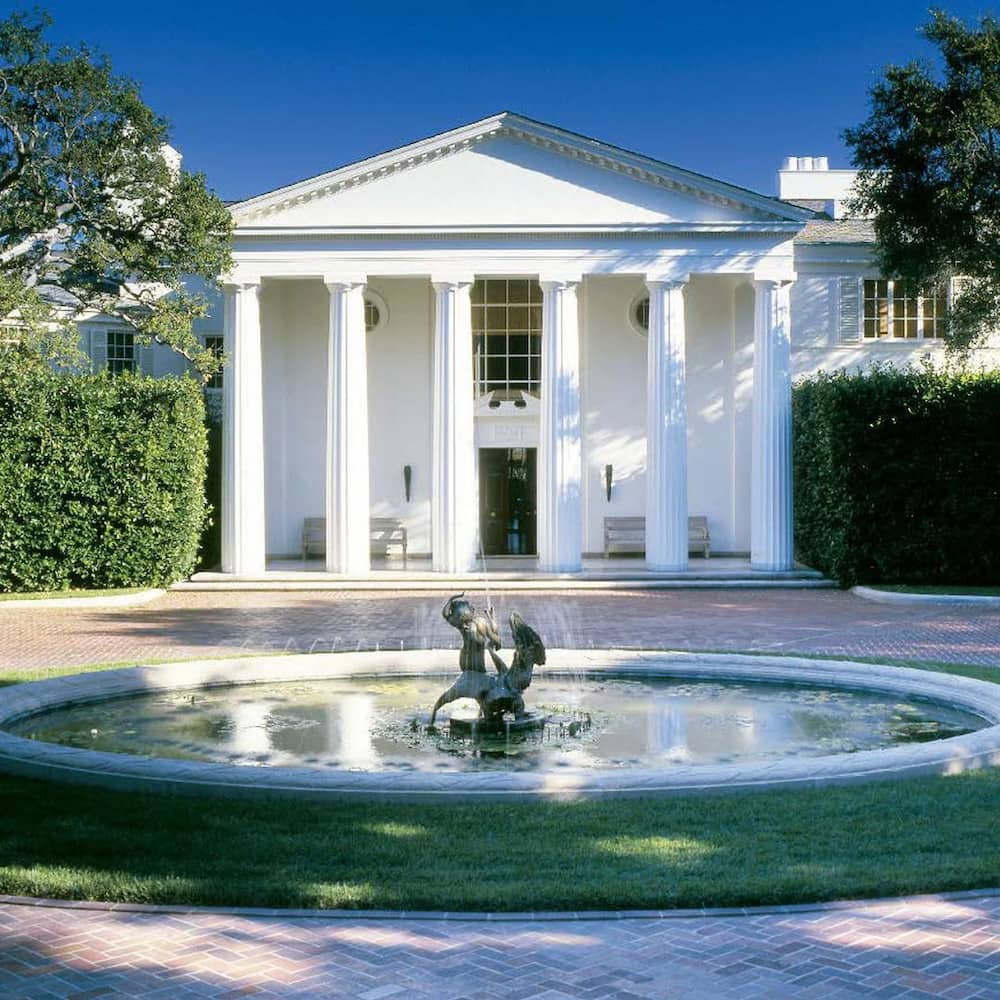 What is Jeff Bezos salary?
Since 1998, he has a salary of only 81,840 dollars annually.
Jeff Bezos Amazon net worth
His net worth 2020 estimates are at 145.4 billion dollars made from Amazon earnings, the Washington Post, Blue Origin technology and real estate proceeds. Jeff Bezos trillion status is predicted to come true by 2026 as a result of his great performing companies.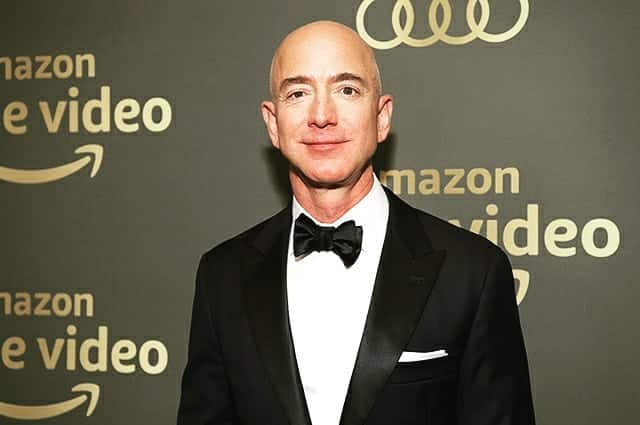 How much does Jeff Bezos make in a day?
He makes a whopping 213 million dollars in a day. He is the biggest shareholder in Amazon, he takes home 260 million dollars per day, making him a very wealthy man.
What does Jeff Bezos do with his money?
He has invested his money in several areas like real estate, space travel technology, the media and climate change.
How he spends his money
He spends his money by making investments in assets that are guaranteed to bring back returns like the Blue Origin technology, among others.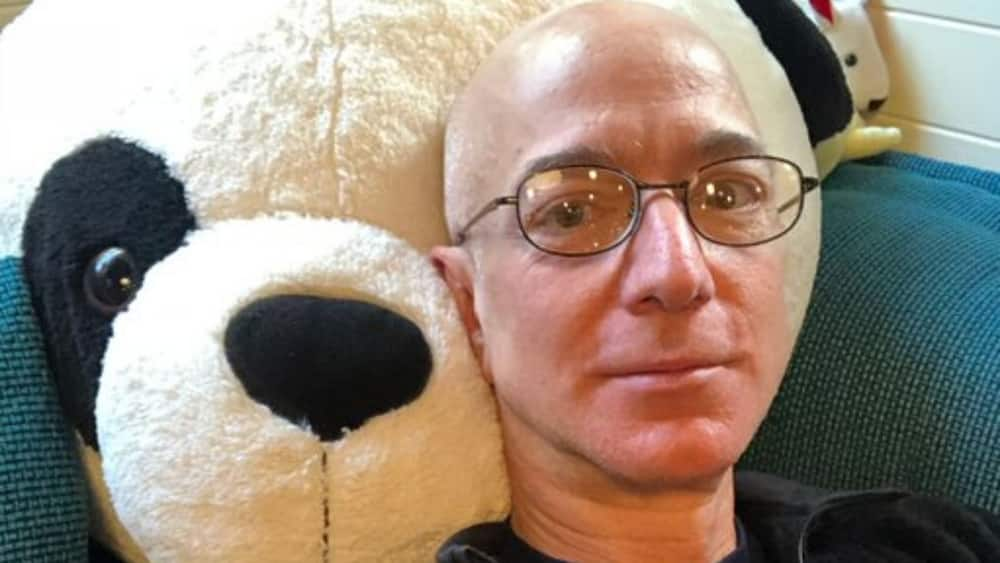 Who is the richest man on earth?
He is undoubtedly the richest man on earth, according to Bloomberg and Comparisun data. He has surpassed the likes of Warren Buffet and Bill Gates, the world's richest men. He is on the way to become the first world trillionaire by 2026.
READ ALSO: No, Jeff Bezos is not about to become a trillionaire amid a pandemic
How did Jeff Bezos get rich?
He got rich by taking a significant risk on e-commerce in the 1990s by selling books, apparel and hardware online, which have made him very successful.
Jeff Bezos education is impressive, having studied in Princeton, one of the world's prestigious universities. His academic credentials have elevated him into one of the most successful and wealthiest men in the world.
READ ALSO:
Coronavirus: World's richest man Jeff Bezos loses R129 billion
Jeff Bezos to put $10 billion into dealing with climate change
Jeff Bezos is $12.8 billion richer as net worth now stands at $128.9 billion