Getroud met Rugby Teasers: June 2020
If you have ever been a fan of telenovelas, watching South African shows should not be something that you would want to think twice about. A show like Getroud met Rugby has more than enough drama to serve you. If you had no idea about what the soap opera entails, Getroud met Rugby teasers have provided highlights of the plot and what you should expect in the oncoming episodes.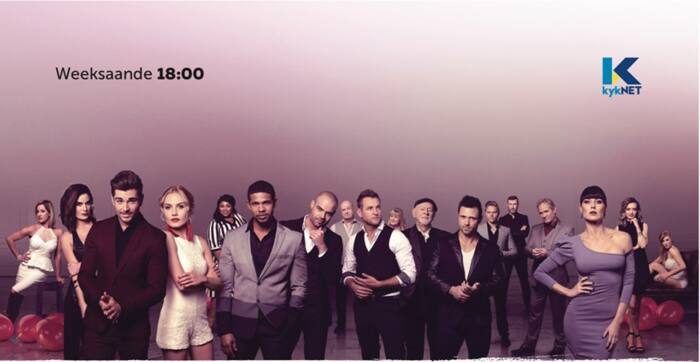 You were wrong if you thought that the drama in Getroud met Rugby revolved around the Stryders team. Other Getroud met Rugby cast members are the reason why the hype in the show is on another level. Would you like to find out about the decision that Bart is going to make regarding his complicated love life? How about checking these Getroud met Rugby teasers for June 2020?
Getroud met Rugby teasers for June 2020
Are you ready for the humour that is going to come in June? These snippets of the oncoming episodes will give you reasons to fall in love with the show.
Episode 226 - Monday, 1st of June 2020
Chrissie realises that Wynand and Anna have something going on, and Ilse and Mia fight to win Bart's attention. The identity of the new coach that will be heading the Stryders team is revealed.
Episode 227 - Tuesday, 2nd of June 2020
Reitz is unsure about the intentions of Wynand and Chrissie, and Fafa suffers from guilt about the new job that he has landed. Meanwhile, Lulu opens up to Simon about the bad news concerning their relationship. How will he react?
Episode 228 - Wednesday, 3rd of June 2020
Ilse tries to think of ways of winning Bart back, and Schalk thinks twice about venturing into his new career. Johan is furious because he does not manage to see Julia.
Episode 229 - Thursday, 4th of June 2020
Simon tries to stop thinking about Lulu, although it looks like it is more challenging than he had expected. Schalk starts having second thoughts about the job offer that he received from another team, and Blitz tries to talk Julia into agreeing to meet Johan. Will she give in?
Episode 230 - Friday, 5th of June 2020
Mia expresses her concern when she realises that Ilse has been manipulating Bart emotionally, and Schalk is sceptical that his career could be at stake. Blitz and Lienkie express their worries about Johan and how he has been carrying himself around.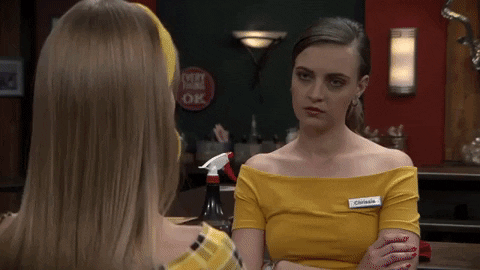 Episode 231 - Monday, 8th of June 2020
Ilse does something that makes Mia lose patience. What is she up to? Julia meets Johan, and she officially ends things between them. How will Johan react to this new reality? Schalk makes a conclusive decision about his career.
Episode 232 - Tuesday, 9th of June 2020
Candice and Anna get into a fight regarding their company, and Renate does not seem to be happy for Lulu and Simon. The identity of the new coach is finally revealed to the public.
Episode 233 - Wednesday, 10th of June 2020
Ilse goes to see Bart at his office again, and Fafa begins operations as the new head coach. Meanwhile, Johan and Blitz get into a fight about Julia. What will it take for Johan to get over Julia?
Episode 234 - Thursday, 11th of June 2020
Fafa finds his new job fascinating, and Thinus tries to talk Ryno into accepting to play for the French team. Lulu discovers the identity of the man that Simon slapped. Will this change the state of their relationship?
Episode 235 - Friday, 12th of June 2020
Lulu begins to have second thoughts about her relationship with Simon, and Ilse gathers the courage to open up to Bart about having feelings for him. How will Bart react to this news? Candice is shaken when she realises that her finances are not in check.
Episode 236 - Monday, 15th of June 2020
The members of the Stryders team discover that Ryno had a meeting with the French team. Will they be quick to conclude that he is betraying them? Jana discerns that she and Schalk should have a hobby that will draw them closer, and Bart gives his stand about Mia and Ilse.
Episode 237 - Tuesday, 16th of June 2020
Simon is jeered at when he goes to Pottie's, and Wynand sees a lady, and he is instantly attracted to her. The coaches express their concerns about their fears regarding the meeting that Ryno had with the French team.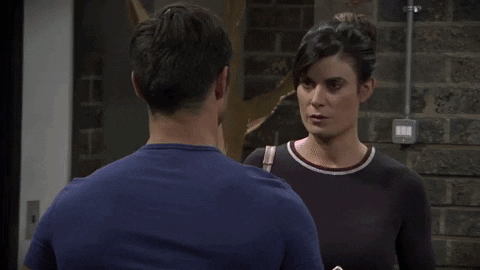 Episode 238 - Wednesday, 17th of June 2020
Lulu takes Schalke and Jana through their first cooking lesson, and things are not at their best for Bart and Mia as they call it quits. Julia points fingers at Lienkie for making moves towards Blitz.
Episode 239 - Thursday, 18th of June 2020
Ilse is excited that she is finally taking over the title of Mrs Smith again, and Blitz discerns that he is the cause of the conflict between Julia and Lienkie. The officials of the Stryders team hold a press conference to express their concerns about Ryno visiting the French team.
Episode 240 - Friday, 19th of June 2020
Blitz makes the situation between Julia and Lienkien worse, and Renate does everything within her capacity to try and win Wynand's attention. Meanwhile, Kristien returns from Australia.
Episode 241 - Monday, 22nd of June 2020
Renate gets very irritated by the mixed reactions that she receives from Wynand, and Kristien's return does not sit well with Ilse. Festus catches Kookie off guard when he throws a small party to celebrate a special anniversary.
Episode 242 - Tuesday, 23rd of June 2020
Bart tries to ensure that Kristen and Ilse do not cross paths, and Yvonne finds out the identity of the new girl Simon is seeing. How will she use this information? Renate challenges Wyanad to do something.
Episode 243 - Wednesday, 24th of June 2020
Ilse feels disappointed when Bart changes his mind about her, and Lienkie admits to having done something shocking, leaving Blitz in disbelief. The events of the night cheer Renate up.
Episode 244 - Thursday, 25th of June 2020
Candice and Anna try to get everything in order in anticipation of the meeting with the channel, and Mia vows to revenge the pain that Bart causes her. Also, Reitz comes through for Simon and helps him with his cooking challenge.
Episode 245 - Friday, 26th of June 2020
The TV series stresses Candice out, and Mia alludes that Bart sexually harassed her. How will Bart get himself out of this mess? Kristien is in a difficult position regarding her sister's condition.
Episode 246 - Monday, 29th of June 2020
Kristien's situation becomes more complicated when she realises that she is not financially stable to support her sister, and Renate avoids Wynand. The accusations that Mia makes concerning Bart cause an uproar on social media.
READ ALSO: Bittersoet 2 Teasers: June 2020
Episode 247 - Tuesday, 30th of June 2020
Jana interrogates Mia about the accusations that she is making about Bart, and Julia is not sure about hooking up with Divan. In the meantime, Maryke comes up with a plan that she hopes would be helpful to Kristien.
Ilse
Ilse realises that she is falling for Bart; therefore, she resorts to manipulative measures to capture his attention. She does something that makes him choose her over Mia. However, her victory does not last long as Kristien comes back and claims her position.
Mia
Mia is not impressed when she realises that Ilse is on a mission to steal her man. Unfortunately, the plan that Ilse comes up with works in her favour and she wins him over. Mia gets so mad at Bart that she accuses him of sexually harassing her. How will Bart fix this mess?
Getroud met Rugby teasers for June 2020 must have left you in suspense. The only way to feed your curious mind is by tuning in to kykNET every weekday at 18:00.
READ ALSO:
The Queen Teasers: June 2020
Gomora Teasers: May 2020
Muvhango Teasers: June 2020
Imbewu Teasers: June 2020
Source: Briefly.co.za