Scandal! Teasers: June 2020
June 2020 Scandal! Teasers have summarized the best parts of the upcoming episodes for you to decide whether you will be tuning in or not. Why would you want to miss the June episodes when the workers of NF Holdings are yet to expose their true colours? Scandal! airs on eTV from Mondays to Fridays at 1930 hrs. Imagine how entertaining the drama is because it is one of the most-watched television programs in South Africa.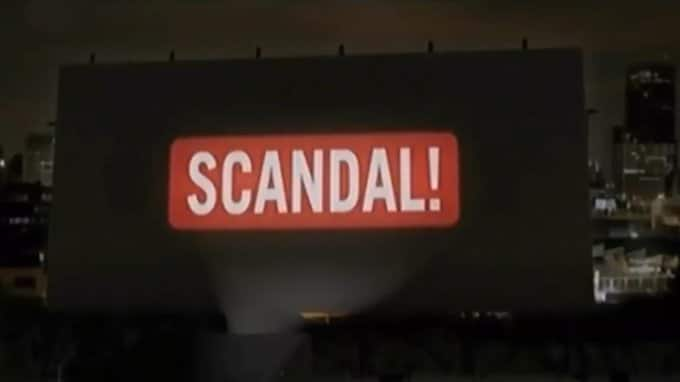 Most of the workers at NF Holdings will step on each other's toes to climb to the top of the company's career ladder. It is ironical how Quinton embarks on an illegal agreement but seeks for justice on the other hand. Dintle uses someone's concept to gain recognition, while Gloria's behavioural transformation arouses suspicion from her co-workers.
What is new on Scandal! in June?
Here are the best scenes from each episode that will air in June:
Threats, dilemma, betrayal and challenges
Xolile, Boniswa, Ndumiso, and Yvonne are having a rough time.
1/06/2020: Monday (Episode 3574)
Xolile receives a new threat. Boniswa is betrayed in the worst way while Ndumiso is at a crossroad. Yvonne has to adjust to the unplanned changes.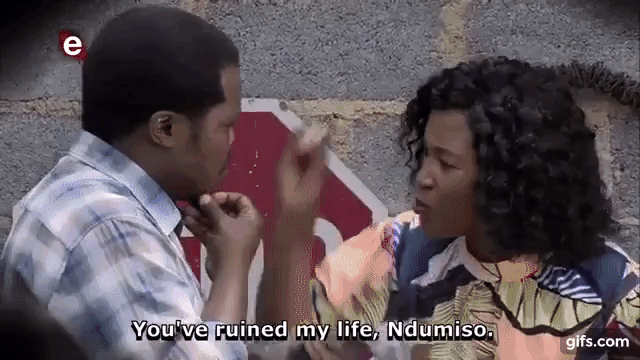 2/06/2020: Tuesday (Episode 3575)
Neo decides to be loyal to an unexpected person. Thembeka seeks forgiveness for the last time. Yvonne may not be willing to leave. Will she succumb to the pressure that the situation is putting her under?
3/06/2020: Wednesday (Episode 3576)
Lerumo is enjoying his new role. Romeo is ruthlessly closing out loopholes, and Lindiwe advises Phindile to grab the opportunity in front of her.
4/06/2020: Thursday (Episode 3577)
Someone defends Stokkies after his confession. What is Phindile up to after speaking up courageously? Neo cannot believe the next move that Lerumo wants to take.
5/06/2020: Friday (Episode 3578)
A secret is revealed, thus leaving Quinton with nowhere to hide. Kgosi is imprisoned. Tebello fears the man he has been respecting for long.
8/06/2020: Monday (Episode 3579)
Phindile confesses her fears to someone who brushes them off. Mthunzi's counterattacks are brutal, but he attacks when the victims least expect it. Lerumo challenges his father to become a good role model.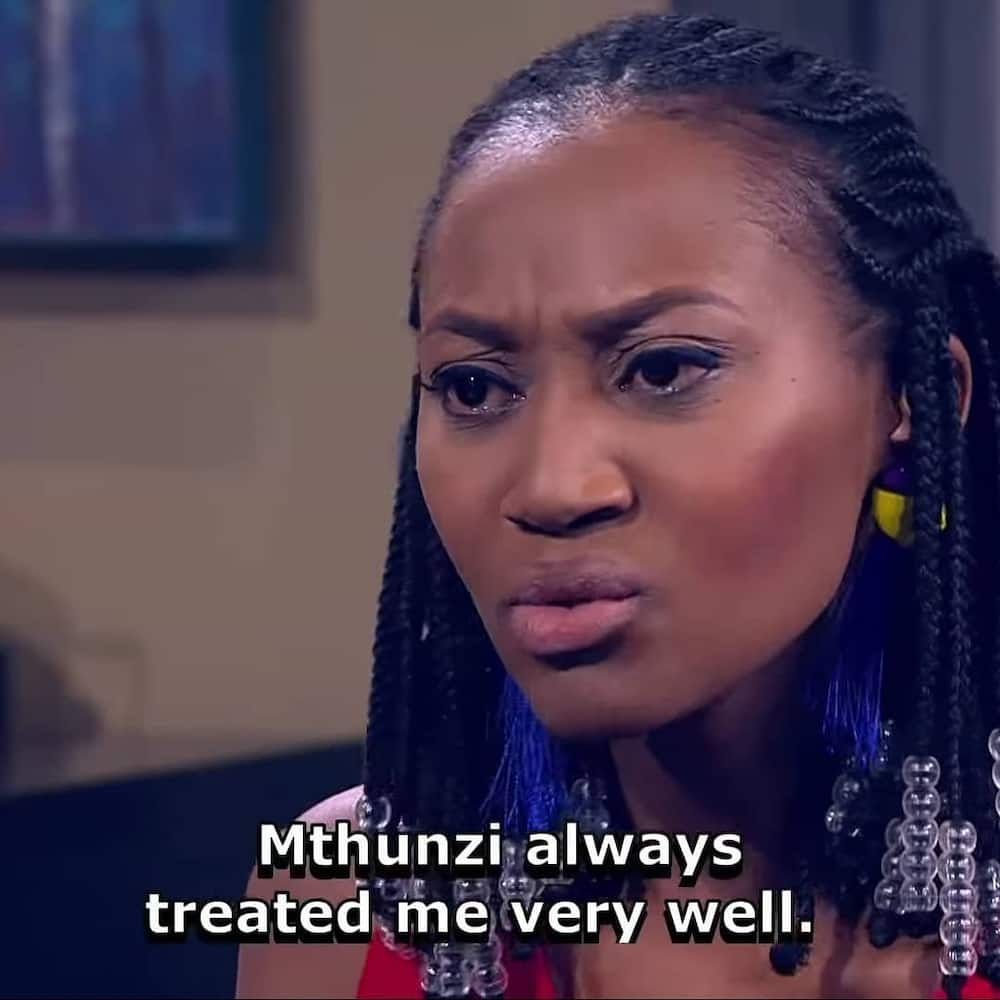 9/06/2020: Tuesday (Episode 3580)
Neo lays severe accusations against an innocent person. Mthunzi's revenge fails, and Gloria's colleagues are alarmed by her sudden behavioural change.
Is blood thicker than water?
The relationship between the son and his father is put to the test.
10/06/2020: Wednesday (Episode 3581)
Will a father and his son part ways because of allegations that are not supported by evidence? Will the remaining two continue facing-off each other after witnessing how one of them was taken down? Gloria accepts to be held accountable for the challenging situation.
11/06/2020: Thursday (Episode 3582)
Lerumo has to investigate a murder case. Tebello attempts to solve an issue that is beyond his control, and Mlungisi warns his female relatives from trusting people blindly.
12/06/2020: Friday (Episode 3583)
The Langas need to fasten their belts as the investigation starts. Tebello is disappointed when his attempt to straighten out things fails, and one of the employees opposes the new job transfers.
15/06/2020: Monday (Episode 3584)
Rorisang receives unpredicted back up from someone. Romeo disagrees with Xolile's suggestion. Is he on Thembeka's side? Neo realizes that pride comes before a fall after he is humiliated.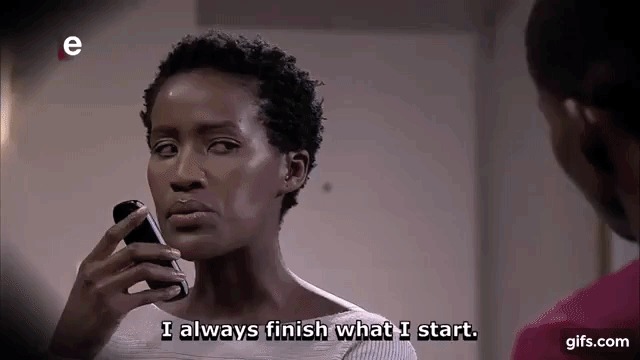 Dintle employs unfair tactics
She steals an incredible idea from someone and passes it on as hers.
16/06/2020: Tuesday (Episode 3585)
Xolile is close to trapping her rival, but someone close to her blocks her plans. Neo desires to shake hands with those who are on bad terms with him. Dintle takes all the credit for someone else's idea.
17/06/2020: Wednesday (Episode 3586)
Lerumo is envious of Neo's influence. What kind of news will Yvonne let out? Xolile gets help from her mother to overcome the dark moment of her life. Phindile loses confidence after discovering the contents in the bag.
18/06/2020: Thursday (Episode 3587)
Tebello finds out that the changes that are bound to happen in his school will affect his circumstances. Will Quinton accomplish his risky and illegal mission? Employees at NFH are warned against unfair competition.
19/06/2020: Friday (Episode 3588)
Phindile believes that one of her colleagues is spying on her while Quinton dares to seek justice. Tebello has new challenges to handle at school.
The innocent road trip
Stokkies finds out that there is more to the road trip than what meets the eye.
22/06/2020: Monday (Episode 3589)
Who will give Gloria the benefit of the doubt, taking into consideration that she has a poor reputation? Stokkies discovers underlying dark secrets behind the road trip. Tebello protects himself from an awkward situation at school.
23/06/2020: Tuesday (Episode 3590)
A golden opportunity sets into Gloria's life as she struggles to believe the distasteful truth. Stokkies is afraid of backing out of an illegal deal, and Tebello receives horrible and exciting news.
24/06/2020: Wednesday (Episode 3591)
Someone's lucky charm may solve the job-hunting situation. Quinton's intuition helps him to detect a potential enemy, and Tebello tests out his transformed self.
25/06/2020: Thursday (Episode 3592)
Why is Omphile drawing the attention of more people? Quinton discovers the most suitable place to trap his victim. Neo confides his worries in his son. Phindile is more hopeful.
26/06/2020: Friday (Episode 3593)
Phindile is not confident in some of her best problem-solving skills. Will the predator finally catch the prey? Tebello is hiding something from his adults.
Why is Phindile crushed?
She was pulled down when she was close to success.
29/06/2020: Monday (Episode 3594)
Phindile encounters obstacles when she was almost winning. There is high tension because Quinton's plans cannot be trusted. Lerumo's gift to Tebello aroused conflict in the playground.
30/06/2020: Tuesday (Episode 3595)
Tebello's moods are affected by a new relationship. Quinton devastated a mother by changing his plans, and Phindile is double-minded about her future.
What is happening to Quinton and Tebello?
Tebello has challenges at school. He is keeping to himself issues that adults can help him with if he opens up to them.
Quinton has to be smart and stay ahead of his rivals. He has an illicit arrangement to accomplish while he also pursues justice.
June 2020 Scandal! Teasers are more than thrilling. Do not believe other people's words. Watch the series to unveil the truth. There is no better South African television drama to watch than this.
READ ALSO:
Muvhango Teasers: June 2020
Bittersoet 2 Teasers: June 2020
Gomora Teasers: May 2020
Source: Briefly News