Gangaa teasers: June 2020
If you have jumped onto the bandwagon of watching South African shows, or you are looking for a change, you could check out Indian soapies. They equally have an intense drama that you might fall in love with. They are the best and highlight the influence that a family has on the life of an individual. Gangaa teasers for June 2020 will convince you to follow the show.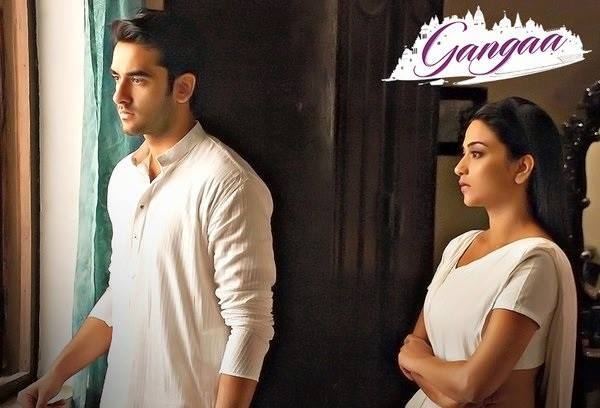 Have you ever imagined how life would be if you loved someone and they did not love you back, or your family did not approve of the love? That is the concept that Gangaa brings out. The show also highlights the feuds that exist among family members and how they go behind one another's back to cause harm. Gangaa teasers for June 2020 have highlighted the gist in the show.
Gangaa teasers for June 2020
These are the highlights of the final episodes of the first season of the show.
Episode 62 - Monday, 1st of June 2020
Gangaa decides that the only reason that will prompt her to go to Niranjan's house is when Amma asks her to do it. Barkha, Madhvi's cousin, shows up unexpectedly. Sudha makes the situation more complicated for Gangaa when he asks her to apologise to Amma for her to earn a chance to live in their house.
Episode 63 - Tuesday, 2nd of June 2020
Sagar shows up right on time to rescue Gangaa from the thugs who have planned an attack on her.
Episode 64 - Wednesday, 3rd of June 2020
Madhvi seems to be burning with jealousy at how close Niranjan and Barkha have become, and Gangaa confronts the man that pretends to be holy. She also refuses to acknowledge him.
Episode 65 - Thursday, 4th of June 2020
Amma issues Gangaa an ultimatum that for her to live at her house, she should bring the holy man and perform the husbands ceremony. How will Gangaa react to this? On the other side, Gangaa challenges the holy man to a test that will evaluate his intelligence. Is she sure about this move?
Episode 66 - Friday, 5th of June 2020
Gangaa seems to have bitten more than she can chew; hence, Sudha locks her inside the room to prevent her from taking part in the challenge. On the flip side, the holy man's mother requests Amma to ensure that her son wins. Will Amma side with her? Meanwhile, Madhvi comes up with a plan that entails sending Barkha to the college hostel.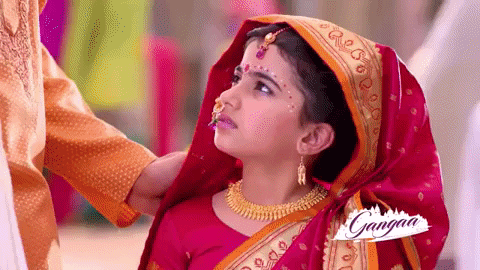 Episode 67 - Saturday, 6th of June 2020
Sagar calls Niranjan to fill him in about everything that is going on. How will he react to the information?
Episode 68 - Sunday, 7th of June 2020
Sagar creates a scene that causes a distraction; hence, Gangaa manages to escape from the room and expose the head priest. Madhvi eavesdrops the conversation between Amma and Mairi as they discuss Barkha being outside Niranjan's office. Amma shows up, ready to take Gangaa home.
Episode 69 - Monday, 8th of June 2020
Sagar asks his father for advice on matters involving girls, and Niranjan buys Gangaa a bicycle. Later, an argument ensues between Madhvi and Niranjan, and it causes their marriage to be shaken.
Episode 70 - Tuesday, 9th of June 2020
Niranjan gets Madhvi a gift to appreciate her long hair; he has no idea that she is thinking of cutting it shorter. Madhvi continues to express her insecurities regarding how her husband treats Barkha. Is he blowing things out of proportion?
Episode 71 - Wednesday, 10th of June 2020
Madhvi comes across information that proves that her husband has an affair with Barkha. How is she going to deal with this situation? Sagar pledges his loyalty to Gangaa, and Barkha makes an unexpected decision.
Episode 72 - Thursday, 11th of June 2020
Gangaa tries to fix the situation between Niranjan and Madhvi. Later, she spots Pulkit leaving the hotel room and notices that Barkha is unconscious. Is Pulkit responsible for Barkha's condition?
Episode 73 - Friday, 12th of June 2020
Gangaa is forced to spend the night at the remand home as the authorities try to question her. Meanwhile, Niranjan is convinced that Raj has a hand in the murder of Barkha. Is he right?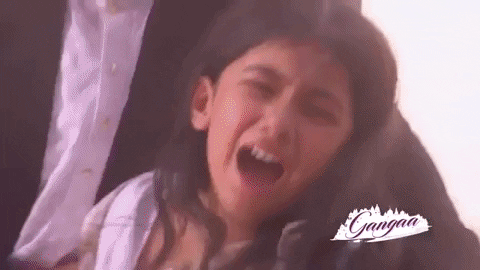 READ ALSO: Lies of the Heart teasers: June 2020
Episode 74 - Saturday, 13th of June 2020
Niranjan opens up to the investigator about the secret marriage between Raj and Barkha, and Raj shows up right on time to make the situation more complicated. The situation makes Niranjan the prime suspect, although Gangaa and Sagar show up on time to salvage his condition.
Episode 75 - Sunday, 14th of June 2020
Madhvi comes through for her husband, and the blame is lifted from him. However, one of the family members is dragged into the mud. Niranjan decides to take the blame and save his son, although Gangaa overhears the plan. Will she set him up?
Episode 76 - Monday, 15th of June 2020
Gangaa changes the plot of the story right before Niranjan takes the blame for the murder and the details that she gives make Raj the main suspect. Could Raj be responsible for the crime?
Episode 77 - Tuesday, 16th of June 2020
Gangaa announces that she will be leaving, although Sagar finds it difficult to let go of her. The investigator informs Gangaa that she has an idea of the person that killed Barkha and that she should cooperate in revealing the killer's identity.
Episode 78 - Wednesday, 17th of June 2020
Niranjan advises Amma to let go of the resentment that she has towards Gangaa, and later, Sagar and Gangaa come across a puppy that has been abandoned. At the same time, the priest insists that the house should undergo cleansing; hence, no animals should be taken in.
Episode 79 - Thursday, 18th of June 2020
Mairi comes across the puppy and creates a scene to draw Amma's attention; how will she react? Later, Amma receives an unexpected letter from Shanta. Who is Shanta, and what is the letter about?
Episode 80 - Friday, 19th of June 2020
Gangaa angers Amma when she wears the anklets that Sagar gave her, and Shanta, Amma's sister, shows up unannounced. Her presence makes Amma uncomfortable.
Episode 81 - Saturday, 20th of June 2020
Gangaa and Sagar manage to raise enough money to take the puppy to the vet, and it looks like Shanta's presence is not appreciated. Sagar realises that Shanta is the reason why Amma seems uncomfortable.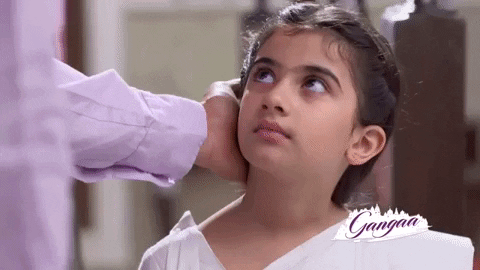 READ ALSO: Skeem Saam Teasers: June 2020
Episode 82 - Sunday, 21st of June 2020
Shanta causes enmity between Amma and Madhvi, and Gangaa discerns that she is the cause of the misunderstanding. Niranjan tries to end the drift between Madhvi and Amma.
Episode 83 - Monday, 22nd of June 2020
Shanta discovers details about the puppy; hence, she decides to use the information to her advantage. Sagar and Gangaa are in a dilemma on whether to expose Shanta or keep their puppy safe.
Episode 85 - Wednesday, 24th of June 2020
Sagar forces Amma to keep the puppy, and Niranjan and Madhvi realise that they are expecting another child. This information makes Pulkit and Sagar upset.
Episode 86 - Thursday, 25th of June 2020
Gangaa informs Sagar that he was wrong, and he goes ahead to apologise. On the other side, Amma prepares special milk for Madhvi; she has no idea that Shanta is planning to harm her.
Episode 87 - Friday, 26th of June 2020
Gangaa accepts to accompany Amma to her next destination; they are not aware that Niranjan is on his way home. Someone unexpectedly exposes Shanta, and Sagar shows up on time to rescue Jalebiprasal and Gangaa from being attacked by thugs. However, the unexpected happens when Sagar experiences a heart attack; will he survive?
Episode 88 - Saturday, 27th of June 2020
Sagar's life depends on a life-threatening operation that he has to go through. The priest informs Amma that Sagar will survive if a girl applies vermilion on her forehead in his name.
Episode 89 - Sunday, 28th of June 2020
Gangaa takes care of the family as she patiently waits for Sagar to get home. She has no idea that Sagar is famous and has a girlfriend.
Episode 90 - Monday, 29th of June 2020
Jhanvi and Sagar play matchmaker for Sahil; they have no idea that Sahil will choose all the female friends that Sagar has. Amma asks the priest to help Pulkit find a girl to marry.
Episode 91 - Tuesday, 30th of June 2020
Madhvi realises that after such a long time, Gangaa still loves Sagar; she joins efforts with Amma to ensure that they do not meet. However, Gangaa goes against their word and goes to see the love of her life. Will she impressed by his new way of life?
READ ALSO: Gomora Teasers: May 2020
Gangaa
She goes through a troublesome experience when Amma tries to marry her off to the holy man. Sagar comes through for her, and she escapes from the messy situation. Ten years later, she hopes that Sagar still has feelings for him. How will his new life impact her?
Sagar
Sagar becomes close friends with Gangaa, and he influences the decision that she makes. He comes through for her severally and takes the bullet for her. He even suffers a heart attack as he attempts to save her. Ten years later, they go separate ways, and he falls in love with someone else. Is he aware that Gangaa still loves him?
Gangaa teasers for June 2020 are snippets of how intense the show is. Be sure to tune in to Zee World every day at 20h00 for more details about the show.
READ ALSO:
Mehek Teasers: May 2020
Imbewu Teasers: May 2020
Twist of Fate Teasers: May 2020
Source: Briefly.co.za