Mshoza has been on the South African music scene with songs such as Mshoza Ayina Chorus and Mshoza Kortes. She has also been in the news over the years for other reasons. This biography will introduce you to the woman behind the name. Read on!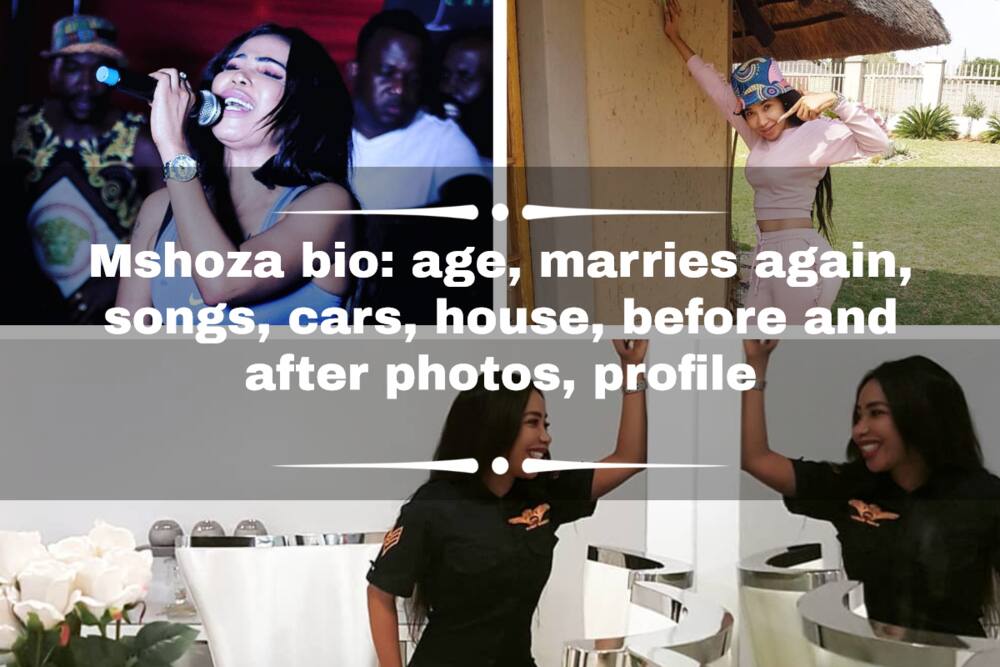 Mshoza has been making music and headlines for years. Her songs such as Mshoza Abantu Bam have gained her fame but it is her controversial headlines that have people wanting to learn more. This article has all the information including Mshoza latest news, information about where she lives, and Mshoza latest pictures, including her cars.
Profile summary
Real name: Nomasonto Maswanganyi
Stage name: Mshoza
Date of birth: 7th January 1983
Age: 37
Mshoza Instagram: @mshoza_thegodmother
Occupations: Musician, dancer, motivational speaker
Booking number: +27738447848
Booking email: mshozabhoza3@gmail.com
Education: Khuthala Protea North, Rebone Naledi, Reasoma Protea North, P.Q Mvundla Rockville, Soweto Tech Marketing
Mshoza biography
Mshoza, real name Nomasonto Maswanganyi, was born at the Johannesburg Meadowlands Clinic. Her birthday is 7th January 1983, making Mshoza age 37 years.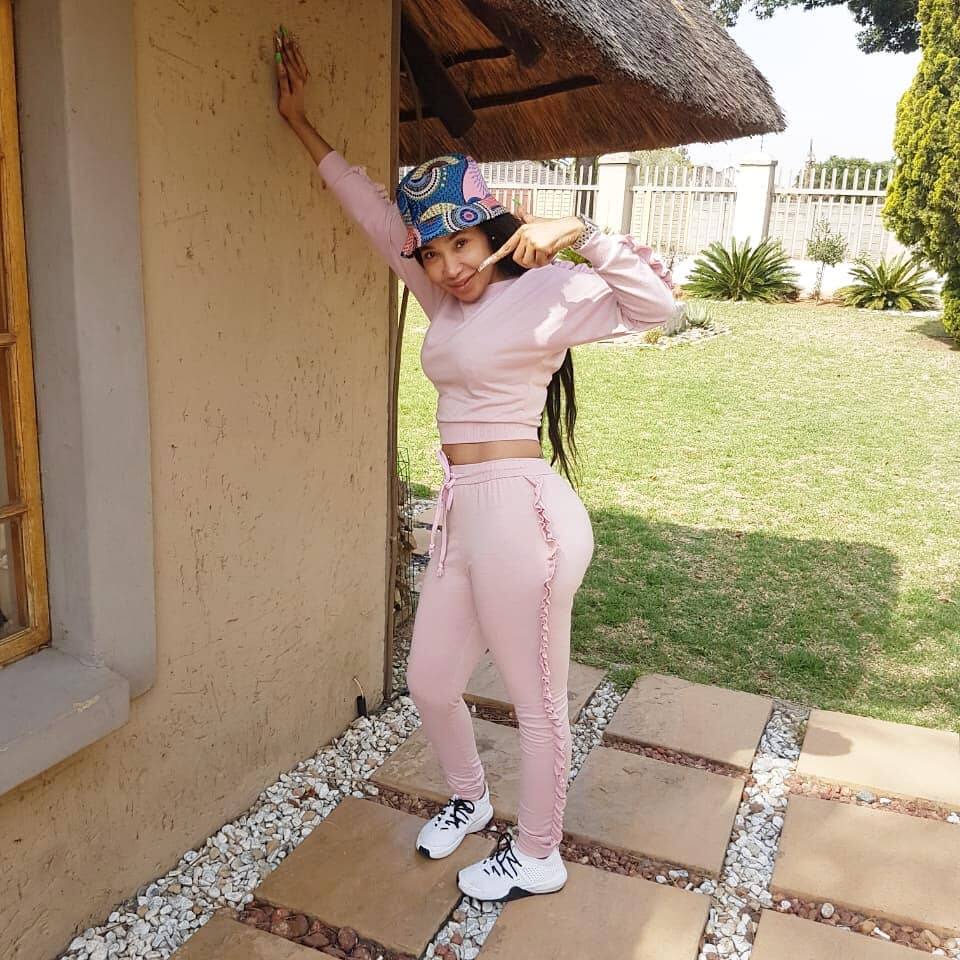 Her mother was a police officer and she has two sisters named Thandi and Seipati. She was raised by her grandparents in the Protea North region from the year 1988 until her grandmother died when she was 19 years old. She then moved to the Green Village to live with her mother and stepfather.
Career
She has been singing since her childhood, where she began singing in Protea at the age of 10. She played the lead when their school put on a performance Sarafina. Between 1995 and 1996, she joined a choir and became its lead singer. Between 1998 and 1999, she danced for Chiskop.
She was signed around 1998 at 15 years, which is when she claims she made her first million.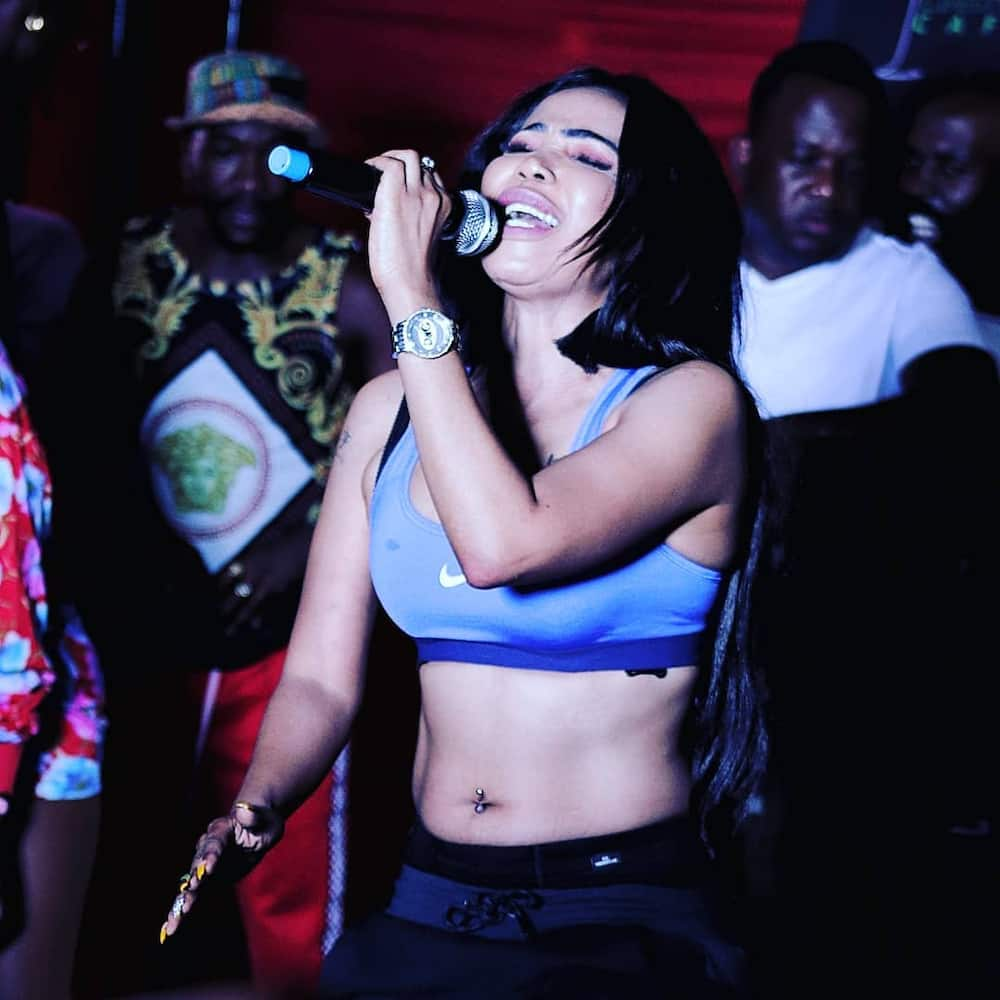 Mshoza songs
There are two Mshoza albums:
BullDawgz First Lady (2014)
Bhoza (2015)
1. Bulldawgz First Lady (2014)
It was released in 2014 under BullDawgz Entertainment. The tracklist is as follows:
From Mzambiya with Love
Mshoza Kortes (Kasi Luv)
Mshoza Bhoza
Black Luv (Interlude)
Heat of the Night
Status (Uyajola)
Kortes (Luve Back)
Bade Lami (Chatha Mix)
Kortes (Instrumental)
READ ALSO: Drew Carey bio: Twitter, ex-fiance, TV show, net worth
2. Bhoza (2015)
It was released in 2015. The tracklist is as follows:
Ez'm Nama Gen'gam (Piti)
Intro
Umshoza Yi Bhoza
My Angel
Nibe Smart (Pinky Pinky)
Halala (Woman Power)
Elephant Mix
Mshoza Yi Bhoza
Piti (Instrumental)
Outro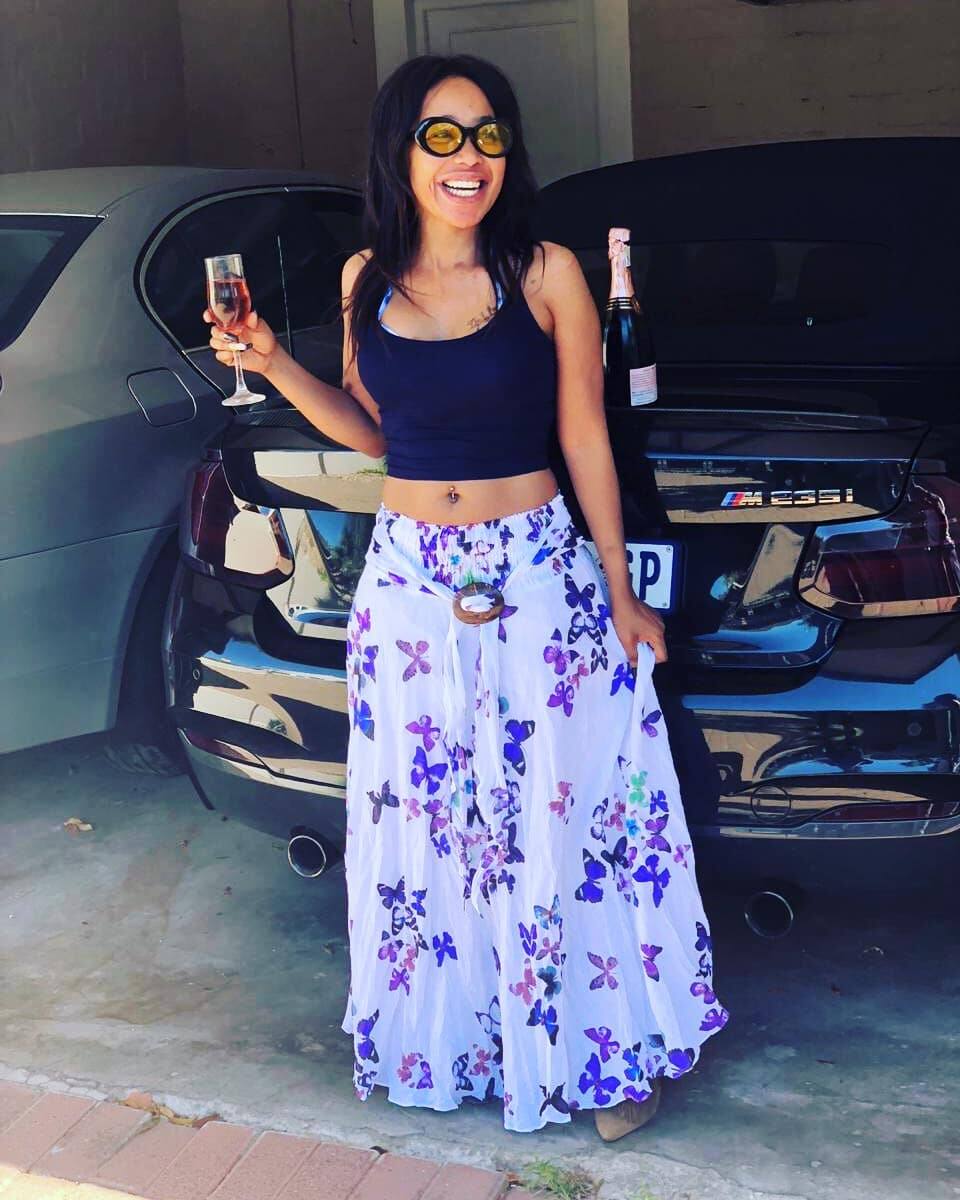 Her other tracks, according to Last.FM, include:
Abantu Bam
Amazipho
Ayina Chorus
Dankie Mabhebeza
Hlaba Lingene (featuring Blackrose)
I Am a Chaklas (Remix) by The Dushman (featuring Mshoza, Fifi Cooper and Prime Zulu)
Khonza (D.J. Clock Mix)
Long Time Coming by Hlomza (featuring Mshoza)
Mabhebeza
Magqok'isgqoko
Mina
Mshoza Ibhoza II
My Angel
Ndizongena
Ng'Thandana Nawe
Ngizok'jaivela
Not Ngo Sonto
Not to Miss
Phokomane (Pokeman) (featuring Mapaputsi)
Piki Yo Yo Piki
READ ALSO: Scoop Makhathini bio: age, real name, girlfriend, rant, broke, songs, profile
S'Dudla
S'phiwe
Show Me the Number
Sizo Lala Kabo Baby
Sizokwenzela
Sum Divide
Sweetie Wam
The Return
True Love (featuring D.J. Bongz)
Tshabalike
Umshoz'ubuyile
Uyaz Phula
Uzolahla
Vimbani
Ziyawamo Anthem (Tamati So) (featuring Amaphokomani)
To access all her music, e.g., Mshoza Ayina Chorus download, find her profile on your favourite music streaming platform.
You can also download and save them on the Personalised Message Hard Drive that is available for R2,700. It has a capacity of 1TB and gives you the option to get a customised message of your choosing when buying.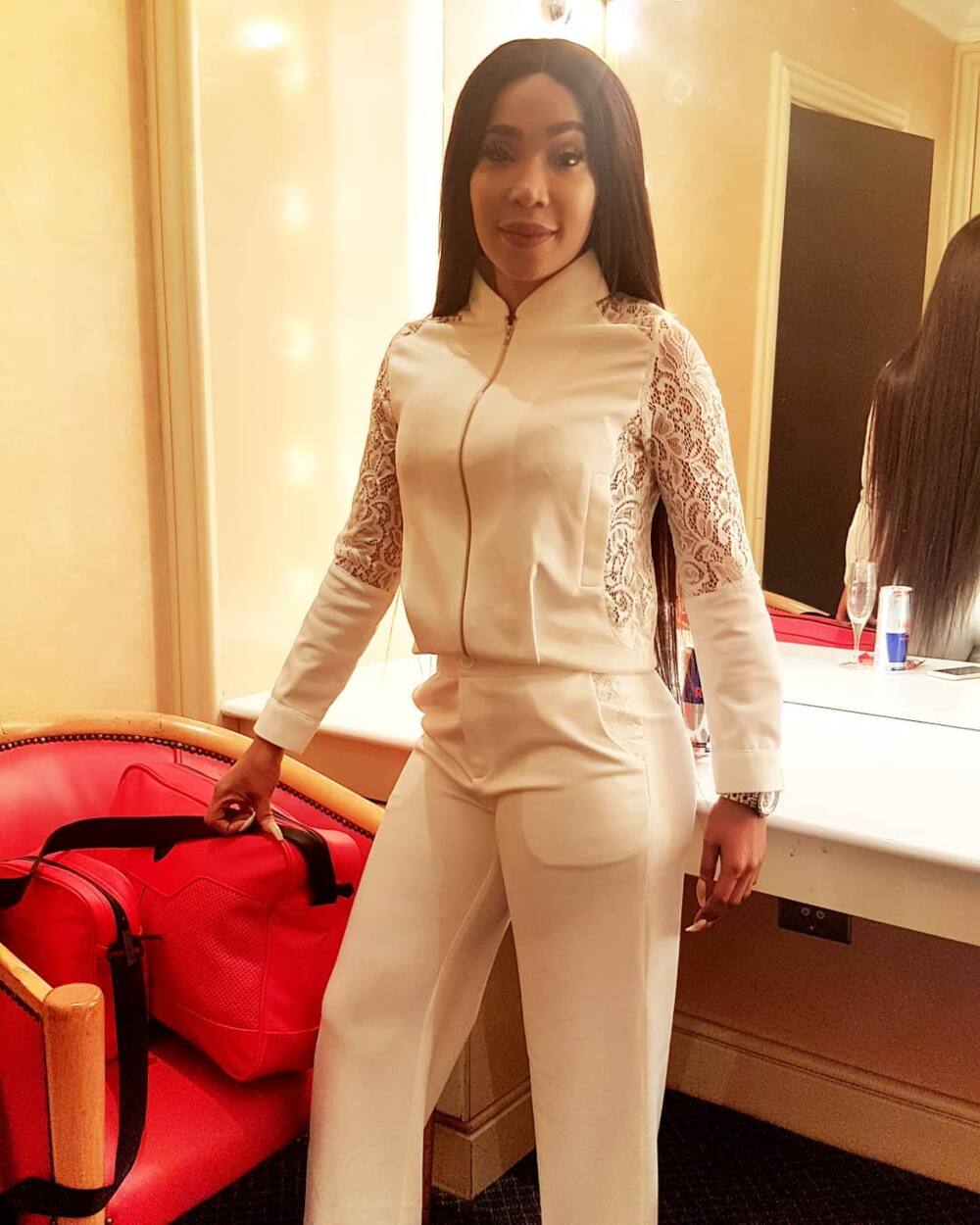 Mshoza marriage
So far, she has been married thrice.
Marriage with Jacob Mnisi
She was first married to the businessman Jacob Mnisi in 2007 and had 2 children. The marriage ended in 2011 after reports of both being unfaithful. The marriage was rocky, even with their R3.5 million home in eMalahleni (Witbank).
For instance, she once attempted to take her own life in 2011. She went into a coma for a few days after overdosing on tablets and was admitted into the ICU of the Life of Cosmos Hospital in Witbank. The husband's spokesperson, Alex Matsimane, responded to rumours about the couple's soon-to-come divorce by denying them. However, the rumour turned out to be true.
READ ALSO: Goldberg bio: age, real name, children, wife, return, vs Undertaker, net worth, profile
Marriage with Thuthukani Mvula
She met and later married Thuthukani Mvula in 2017 but it did not last long. She first said that her husband had allegedly been physically and emotionally abusing her. She stated that he had kicked her out of their home in KwaZulu-Natal's Bergville region and that he had sent out hitmen.
Then there came a report through the Daily Sun about Mvula burning her clothes and posting the pictures online.
Mvula was also still married to another woman whose name was being reported as Duduzile Mvula. The previous marriage had ended but their divorce had not been finalised.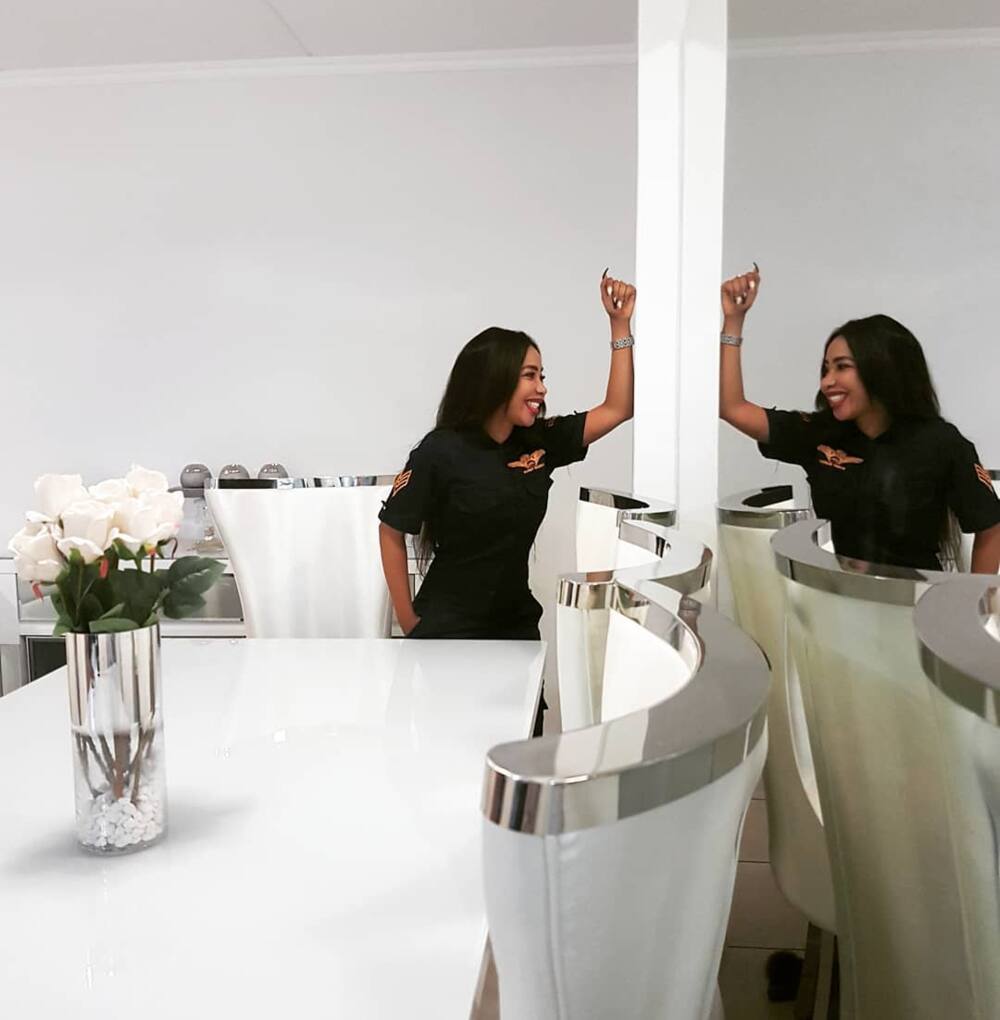 Mshoza once went into hiding and filed aggravated assault charges against her husband. He surrendered himself at the Phuthaditjhaba Police Station and was released on a cash bail of R5,000. The terms of his bail stated that he was not to have contact with Mshoza.
Marriage to Prince Dlamini
She would leave Mvula and go on to date the police detective Tlhabe Mbhele and Mamelodi Sundowns defender Anele Ngcongca. In February, it was reported that she had married for a third time in a private ceremony where family and friends gathered to watch her tie the knot with Prince Dlamini. He is a businessman from East Rand. Mshoza and her husband live in East Rand's Vonveld Park.
Mshoza before and after pictures
The subject of Mshoza body comes up since she started bleaching her skin in 2011. She says that she had pregnancy-induced hyperpigmentation, and Jacob Mnisi told her she was too dark after she gave birth to their second child, which is what pushed her to it.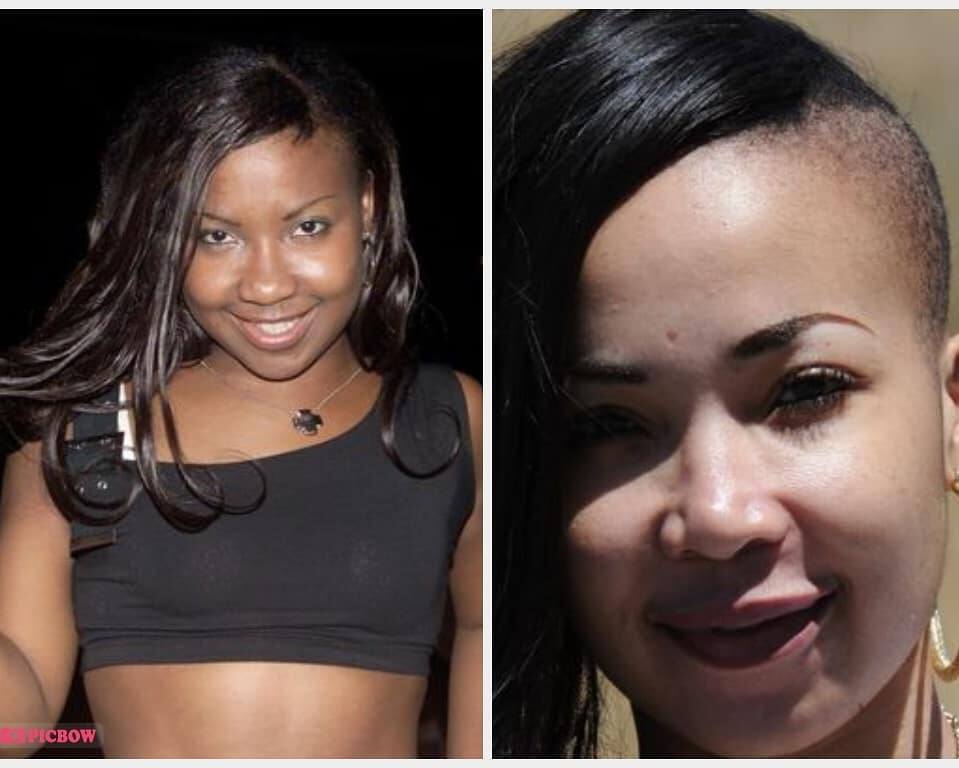 Today, she has undergone more cosmetic surgery procedures and says that her goal is to give Nicki Minaj a run for her money. She also estimates the worth of her body alone to be over half a million rand.
That concludes our biography on Mshoza. For more candid conversations, listen to her interview for the Kellman Podcast on CliffCentral by Gareth Cliff. Share the article and drop your thoughts in the comments section below.
DISCLAIMER: Please note that some of the links in the article are affiliate links and BRIEFLY.co.za will earn a commission if you purchase through those links. However, we always choose only the best quality products that we use ourselves and recommend to our readers. The earnings we get from the affiliate marketing help us continue preparing useful and entertaining content, that our audience enjoys.
READ ALSO:
William Last KRM bio, real name, nationality, Chris Brown, trending videos, profile
Ref Wayne bio, age, family, forex, strategy, Armageddon, stochastic, book, car, house, net worth
Jonathan Higgins bio, age, family, movies, profile