Family Affairs teasers are a handy guide for people who are keeping up with the show. With double episodes every day of the week including weekends, it is important to know what to expect. Read on!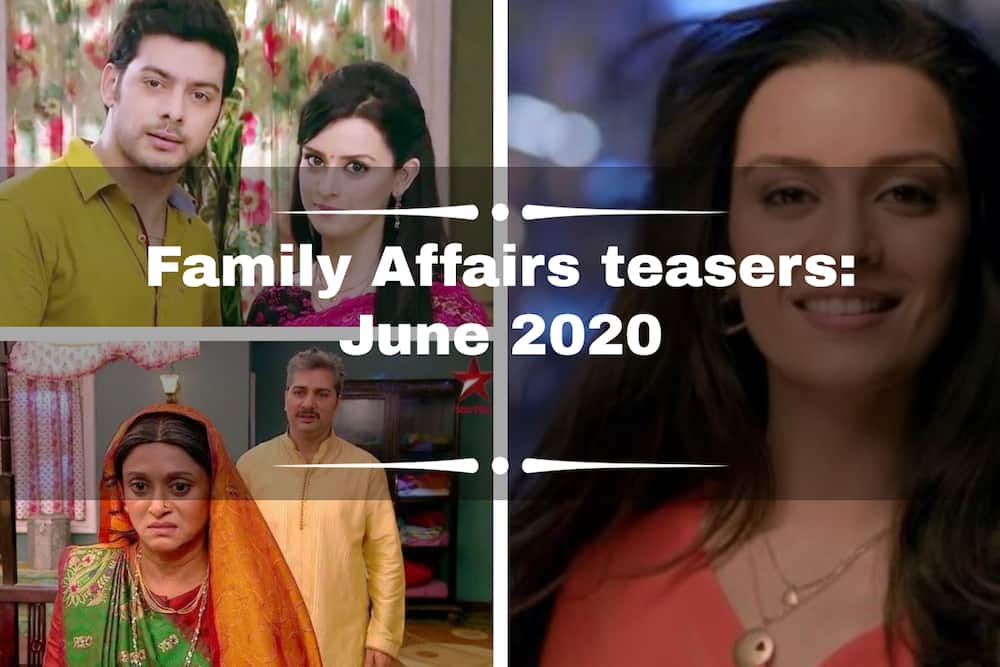 Family Affairs teasers keep fans in the loop of the show that follows the Shirvastav family. The show airs on Star Life and brings twists and turns every episode, as shown below.
Family Affairs teasers June 2020
What are you in for this season? Read on!
Monday, June 8th, 2020
Shivam gives Preeti a scolding for being rude to members of the family. Preeti grows envious of Nimmi when she gets the lion's share of Raghav's attention. Ashok vehemently says no to tying the knot with Nirmala.
Preeti pays Lucky a visit at his garage and informs him about her birthday. Ashok does not want to take Nirmala as his wife. Nandu organises a surprise birthday party for Preeti. Is Shanti going to show up with the whole family?
Tuesday, June 9th, 2020
Preeti requests a costly birthday cake from Nandu, who then takes her out to give the Shrivastav family time to plan the surprise birthday party. Pari, however, is plotting to ruin the fun for everybody.
In preparation for Preeti's surprise birthday party, the Shrivastav family puts decorations on Shanti Sadan. Elsewhere, Nandu risks his own life to secure the cake Preeti wants. The entire family gathers together later to celebrate Preeti's surprise party.
Wednesday, June 10th, 2020
Preeti destroys the birthday cake that Riya and Nandu brought her. Shanti seeks a confrontation with Riya and then directs her to cook for a large group of fifty people as her punishment. Bindu slaps Nirmala for marrying Ashok.
Riya and Shivam get romantic while Sarla kicks Renu and Bindu out of her house. Riya and Shivam are hit by surprise when they find out that Ashok got remarried by Sarla. Ashok takes Riya's advice and attempts to spark jealousy in Sarla. Is this plan going to bear fruit?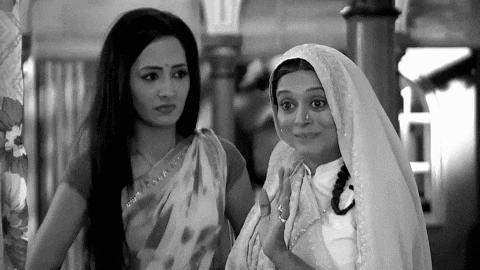 Thursday, June 11th, 2020
Ashok, following Riya's advice, gifts Nirmala a sari to make Sarla envious, and it works. Shanti makes Preeti prepare food for over fifty people.
After Ashok fails to give Sarla a gift, and she threatens to return to her mother's house. What is Shantideva going to do after the guests say that widows are not permitted to engage in celebrations?
Friday, June 12th, 2020
Sarla seeks information from Rani regarding the whereabouts of Nirmala as the husbands present gifts to their spouses at the celebrations. Shanti receives news regarding Mrs. Mishra that shocks her.
Ashok makes Sarla envious once again after she sees him and Nirmala arrive with each other. Nandu's heart is crushed when he sees that his gift has been ripped to shreds. Shivam and Riya argue while Shanti demands something.
READ ALSO: Generations: The Legacy Teasers: April 2020
Saturday, June 13th, 2020
Nimmi feels it is time to repair the situation between her and Preeti. Riya requests that Ashok follows her directions to rescue his marriage with Sarla. Shanti and Kaushalya want Riya and Shivam to conceive a child of their own.
Shanti gives Riya some advice regarding how to be cautious when she becomes pregnant with Shivam's child. Lucky encourages Preeti and drops her off at her house.
Sunday, June 14th, 2020
When Shivam raises questions regarding why she was at the market with somebody else, Preeti is able to make up a convincing story and she is later confronted by Nimmi for her lie.
In a heated argument about the expenses in the house, Nirmala supports Amit. Elsewhere, Kaushalya defends Riya when speaking with her neighbours.
Family Affairs June 2020 teasers
The surprises continue for the last half of the month!
Monday, June 15th, 2020
Nimmi assists Riya in clearing the mess in the kitchen before Shanti gets back home. Kaushalya gets angry and tells her friends that she is not going to look at Raghav if Riya does not get pregnant and have a child of her own.
Riya tells Shivam that she is not prepared to get pregnant and have a child while Nirmala quietly leaves the house to go and watch a movie with Ashok. Amit and Rani book a room in a hotel.
Tuesday, June 16th, 2020
Shanti is convinced that Preeti and Nandu are planning a child. Riya is restless thinking of the pain of labour during childbirth.
Ashok flies off the handle at Sarla when he is confronted about sneaking from the house to go see a movie with Nirmala. Elsewhere, Shanti is cursed by a baba for embarrassing him.
Wednesday, June 17th, 2020
Kaushalya receives advice from an astrologer telling her to fast for three days if she wants to have a grandchild. Riya receives some heartbreaking information about the death of her Bua Dadi. Nirmala makes a strange demand, leaving Sarla in a complicated spot. What is it that Nirmala is after?
The death of her Bua Dadi makes Riya sadder. Nirmala informs Sarla of her intention to organise a tea party as the Shirivastavs are hit with a shock upon learning of Nimmi's pregnancy. How are they going to handle this state of affairs?
READ ALSO: Skeem Saam Teasers: May 2020
Thursday, June 18th, 2020
Sarla risks Raghav's job at stake for her own personal gain. Sarla and Amit put on disguises and take complaints regarding Raghav to his employer. Elsewhere, Shanti decides something that will shock everybody.
Nimmi is fought by Preeti for carrying Vyom's child while Dadi requests Nimmi to seek an abortion. Is she going to listen to him?
Friday, June 19th, 2020
Sarla requests that Amit does away with Nirmala as Vidya finds out that Ashok and Nirmala are married and decides to use this bit of information to her own benefit. Shanti informs Sarla about Nimmi being pregnant.
The government officials present Raghav with an official notice and he attempts to convince them. What are the Shrivastav family going to do to prove their case?
Saturday, June 20th, 2020
Shivam gives Riya a call and informs her about the situation developing in the house. Sarla attempts to get Shanti to return to the house and Nandu returns home drunk.
Shivam makes the decision to adopt the baby that Nimmi is carrying. Nirmala tricks Sarla into putting her signature on the divorce papers and Raghav has news that is going to shock the whole family.
READ ALSO: Twist of Fate Teasers: May 2020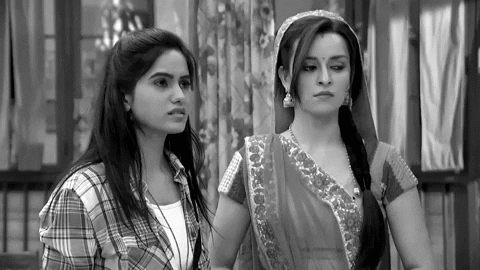 Sunday, June 21st, 2020
Shanti makes the decision to take control of the budget when Raghav informs her that he was suspended. Nirmala goes to see a lawyer to have a discussion about Sarla's divorce. Preeti tells Lucky that she wishes to be married.
Shanti sells some ration and sarees as Sarla gets Nirmala ready for her last journey. Riya tells Namita to think for herself and not to give in to pressure from others.
Monday, June 22nd, 2020
Riya sees Shivam being worried about his work and becomes persistent about him letting her look for a job. Shanti makes the decision to get Namita's child aborted.
Following her decision from the previous episode, Shanti takes Namita to see a gynaecologist who informs them that there are complications and that the baby will have to be aborted.
Tuesday, June 23rd, 2020
Shivam learns that Shanti took Nimmi to the gynaecologist and becomes angry. He goes on to break equipment in the hospital and is placed under arrest.
Sarla comes back home and sees Nirmala and Ashok together, and she orders them both to leave. Shivam speaks to Nimmi regarding the abortion proposed earlier.
Wednesday, June 24th, 2020
Shivam informs Shanti that he would not want a job where he would be working for the government. Amit runs into a bit of trouble with the police while Sarla takes drastic measures against Nirmala.
Sarla directs her henchmen to kidnap Nirmala when they say no to taking her life. Amit swears revenge on Rani. Are the henchmen going to be able to kidnap Nirmala successfully?
READ ALSO: The River 1 on Mzansi Magic Teasers: May 2020
Thursday, June 25th, 2020
Pari locates Riya's birth control pills and exposes her to the whole family. How is she going to explain this to Shivam and everybody else?
Following the exposure from the previous episode, Shivam confronts Riya. Nirmala requests that Ramesh gets Ashok and Sarla's divorce papers finalised. Shivam is let go from his job.
Friday, June 26th, 2020
Kaushalya discovers that Preeti had previously ordered a mangalsutra. Shanti comes with a child saying that it is Shivam's adopted baby as the lawyer and Nirmala have a meeting.
Shanti lands in hot water when the baby is missing, and the police officers are called to carry out investigations while Nimmi overhears a conversation that makes her sad.
Saturday, June 27th, 2020
Shanti and Nimmi look for Sarla while she attempts to keep Nirmala from revealing herself. Pari gives her support to Preeti after Kaushalya confronts her for leaving without telling anybody.
Nimmi's birthday is here but it seems that it has slipped everybody's mind. Sarla readies everybody for the demise of Nirmala and Riya discovers something shocking.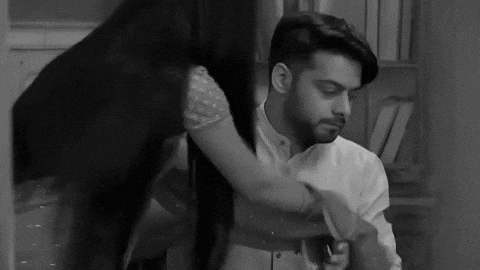 Sunday, June 28th, 2020
Nirmala presents the divorce papers with Sarla's signature to everybody. Elsewhere, Shanti tells Riya off for spending the cash and for her mistakes in the past.
Shanti sends Kaushalya to go to Sarla's home and later listens in on Shivam and Riya's argument and learns something that shocks her. What is she going to do with this information?
Monday, June 29th, 2020
Sarla tosses away Nirmala's things and chases her away from her house. Nirmala goes to get help from some police officers as Shanti is served with a notice about her taxes.
Shivam's friends invite him to the forthcoming cricket matches as Sarla is determined to celebrate Teej with Ashok. Is Nirmala going to allow her to do this?
Tuesday, June 30th, 2020
Raghav slaps Shivam after he finds out he has been messing around. Kaushalya and Shanti advise him to get a job working for the government. Shanti decides to go to Haridwar and requests Sarla to take charge.
Kaushalya confronts Raghav over the slap he gave Shivam in Riya's presence. Riya reassures Kaushalya that Shivam is going to land a job with the government. Shant and Raghav leave to go to Haridwar.
READ ALSO: Arendsvlei Teasers: May 2020
What happens to the characters in this season?
The characters that appear in this season go through some major changes.
Ashok and Sarla - Their relationship is tested especially by Ashok's antics. He attempts to make Sarla jealous by becoming closer to Nirmala. While he is successful in that regard, his own relationship with Nirmala grows stronger while his relationship with Sarla becomes more and more damaged
Nimmi - She becomes pregnant with Vyom's child and it seems like everybody has their own thoughts on this. Dadi wants her to have an abortion, Shanti tries to trick her into getting one using the gynaecologist, and Shivam wants to adopt the baby when it is born.
Family Affairs latest episode
Brand new, double episodes start airing from Monday, June 8th, 2020 on Star Life every day (including weekends) at 1800hrs and 1830hrs.
That concludes our article on Family Affairs teasers for the month of June 2020. If you found it informative, leave your thoughts about this season in the comments section below.
READ ALSO:
The River 3 Teasers (on 1Magic): May 2020
Chasing My Heart Teasers: May 2020
7de Laan Teasers: May 2020