Family Affairs teasers are a handy guide for people who want to keep up with the show. With double episodes every day of the week including weekends, it is important to know what to expect. Read on!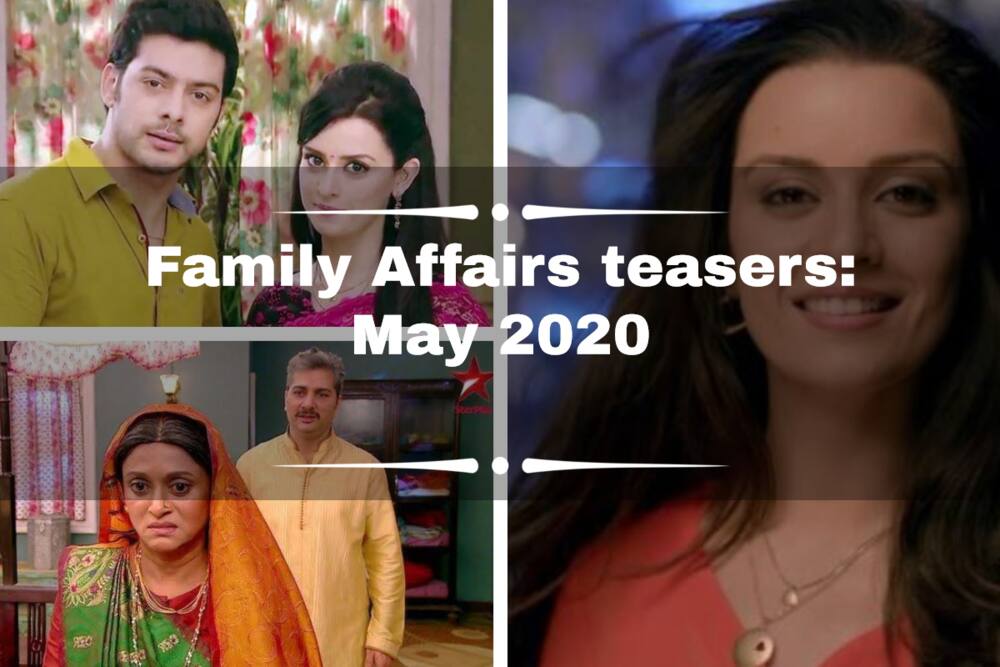 Family Affairs teasers keep fans in the loop of the show that follows the Shirvastav family. The show airs on Star Life after the break following the coronavirus lockdown, bringing all the twists and turns you expect with every episode.
Family Affairs May 2020 teasers
What are you in for this season? Read on to find out!
Episode 359 – Sunday, May 24th, 2020
Chania makes a recording of the conversation with Riya and passes it on to Shanti. Pari steals the jewellery box belonging to Sharmili from Nimmi. What is it about the conversation recorded that sends Shivam over the edge?
Episode 360 – Sunday, May 24th, 2020
The love triangle between Riya, Chanda, and Shivam takes a turn for the worst when Shivam threatens to take his own life if Riya causes commotion at his marriage ceremony. How is Riya going to handle this?
Episode 361 – Monday, 25th, 2020
Sujeev gives Pari a slap after finding out about the jewellery being stolen while the date is set for Chanda and Shivam's upcoming wedding.
Episode 362 – Monday, May 25th, 2020
Riya goes to Shivam and asks him not to wed Chanda as Chanda tricks Shanti into believing that Riya is using some form of black magic on them. Is this going to increase the bitterness Shanti feels towards Riya?
Episode 363 – Tuesday, May 26th, 2020
Shanti does some rituals in order to get rid of the evil spirits. Ashok finds out about Chanda and Shivam's upcoming wedding while Nandu has something in store for Preeti. Is Riya going to celebrate together with the Shrivastavs family?
Episode 364 – Tuesday, May 26th, 2020
Riya attempts to end Chanda and Shivam's marriage ceremony as Kaushalya experiences the presence of a spirit inside Shanti Sadan.
Episode 365 – Wednesday, May 27th, 2020
Riya finds herself getting the blame of the angry Shanti and Shivam in this week's ongoing blame-game. Is Riya going to walk away from Shanti Sadan because of all the embarrassment she is put through by Chanda's evil schemes?
Episode 366 – Wednesday, May 27th, 2020
Riya goes back to her father and informs him of the plot to bring Chanda's deeds into the light for everyone while Nandu attempts to impress Preeti, pretending to be Lucky. Riya later finds Mohit with Chanda.
READ ALSO: Imbewu: The Seed Teasers: April 2020
Family Affairs teasers May 2020
The drama does not stop. Continue reading to find out what happens next!
Episode 367 – Thursday, May 28th, 2020
Riya attempts to get the video recording back after Chanda breaks her mobile phone. The video is a crucial piece of evidence. Is she ever going to be successful in her plan to bring Chanda down?
Episode 368 – Thursday, May 28th, 2020
Is Riya going to be able to recover the video recording from her damaged mobile phone and use it to bring Chanda down? Elsewhere, Ashok fakes a heart attack in order to stop Chanda and Shivam's wedding ceremony.
Episode 369 – Friday, May 29th, 2020
Riya brings the plots of Mohit and Chanda to the light in front of everybody, and they are shocked. Kaushalya and Shanti seek her forgiveness as Chanda runs off quietly with the necklace belonging to Sarla.
Episode 370 – Friday, May 29th, 2020
Shivam and Riya finally bury the hatchet and resolve the issues between them. What is Vyom's ultimate goal after pursuing Nimmi but refusing to take her as his wife?
Episode 371 – Saturday, May 30th, 2020
Riya seeks Shanti's forgiveness but Shanti wants to make sure she does not get close to Shivam. Preeti blames Riya for her current state and makes the decision to ruin the Shrivastav family.
Episode 372 – Saturday, May 30th, 2020
Vyom throws an accusation Pari's way, saying she only married Sujeev because of his wealth. Sarla is rethinking getting Nirmala and Ashok married while Makdi hatches a plot to steal the jewellery belonging to Sharmili.
Episode 373 – Sunday, May 31st, 2020
Shanti is concerned about whatever Nirmala is planning to do with Ashok. She pays her a visit and asks her about it directly. When she finds Preeti and Vyom hugging, Nimmi gives her a slap.
Episode 374 – Sunday, May 31st, 2020
Preeti takes the coper glass belonging to Shanti, given to her as a gift by her deceased husband, and hides it away as Sharmili finds out that Pari has been having an affair. Preeti is slapped by Kaushalya.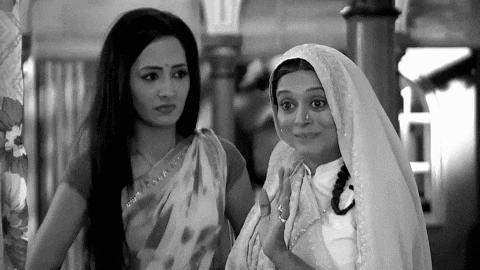 What happens to the characters this season?
The characters that appear in this season go through a lot of changes:
Chanda is focused on becoming married to Shivam but also has to dodge Riya who is trying to expose her with the video recording on her phone.
Preeti is shown to take more charge and initiative this season. She is more involved in activities such as deciding to take down the Shrivastav family, reaching out to Vyom, and more.
READ ALSO: Bittersoet 2 teasers: April 2020
Family Affairs latest episode
Due to the lockdown caused by the coronavirus pandemic, the show was put on hold. It returned on 24th May but is going to be showing the episodes that have been aired prior to the break to catch up viewers that may have fallen behind.
Brand new, double episodes start airing from Monday, June 8th, 2020 on Star Life every day (including weekends) at 1800hrs and 1830hrs.
That concludes our article on Family Affairs teasers for May 2020. If you found it informative, consider sharing it as widely as possible and feel free to leave your thoughts in the comments section below.
READ ALSO:
The River 3 Teasers (on 1Magic): May 2020
Generations: The Legacy Teasers: May 2020
Twist of Fate Teasers: May 2020