Your favourite Indian soapie is back on the screens and it is better than you had anticipated. Catch the drama as it unfolds in each episode from the comfort of your couch. Find out more by checking out these exciting Geet teasers for May 2020.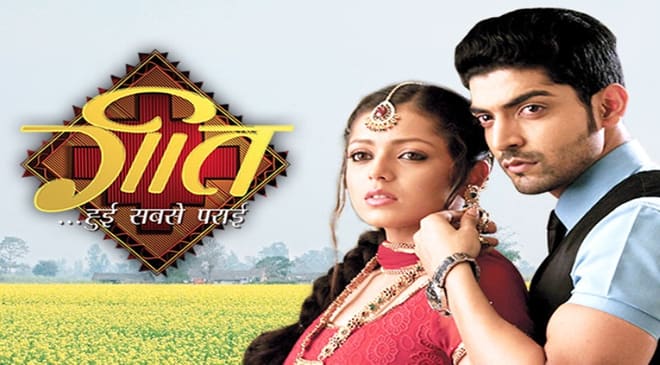 Unlike the previous month, these Starlife teasers for May will leave you yearning for more of the show. Well, is life going to be easy following the marriage between Maan and Geet? Is Arjun in love with Anwesha or he is using her to have his revenge on Maan?
What to expect in June 2020 Geet teasers
Below are all the Geet teasers to prepare you for the show as we enter the month of June.
Monday, 8th June 2020
Maan finally rescues Geet from the salon and takes her home. While at home, he gives her Bluetooth earphones to remain connected throughout. Minutes later, Brij finds his way inside the house unnoticed. Will the Bluetooth headphones be of help here?
Determined and furious, Brij waits until Maan leaves Geet alone. He hurries in an attempt to attack her. At first, Maan does not detect the screams of Geet on the headphones because of the noise at his welcoming party. Luckily, he then hears the screams and hurries to rescue her. Brij is almost setting her ablaze when he is handed over to the police. Fighting back, Brij tries to make Geet feel low, but her past is already on the open.
Tuesday, 9th June 2020
Geet is feeling insecure after Brij's barbaric attack at his home. Further, she believes her baby's life is also threatened. Maan, when realizing Geet's fears, secretly takes a drastic measure to keep them safe. Later, the two spend quality time together ahead of their grand wedding. On the other hand, Arjun is finalizing his plan to inflict pain on Maan by hurting Anvesha.
Geet and Maan are ready to tie the knot, and everyone is happy for them. Though Geet seems distressed. Being her big day, Dadimaa and Maan try to comfort her. Arjun, on the other hand, is trying his best to gain the confidence of Anvesha. He goes ahead to prose to her and conducts a mock wedding ritual.
Wednesday, 10th June 2020
Maan and Dadimaa leave the bride to get ready for the wedding. Later, Geet surprises Maan, and he cannot hide the excitement on his face. Arjun continues with his mock wedding as the couple head to the wedding venue. Before the wedding starts, Darjee makes his way to the wedding venue.
Geet's grandfather, Darjee, seeks forgiveness from her. What she does not know is that Maan planned the whole thing. A few minutes later, Arjun leaves the wedding venue.
READ ALSO: Family Affairs teasers: May 2020
Thursday, 11th June 2020
The newlyweds are warmly welcomed by Dadimaa back at the Khurana residence. Their friends and family members make fun of their honeymoon plans. The couple talks to Anwesha about her and Arjun. Anwesha is fooled to think that Arjun will marry her sooner or later.
Maan is filled with happiness for finally marrying Geet. The newlyweds go to their bedroom where they share some good times. Later on, he rushes out of bed, leaving his bride alone wondering.
Friday, 12th June 2020
Maan finally meets Anwesha alone and acknowledges her for her significant contribution to his wedding. Also, he is excited to learn that his wife has prepared breakfast for the entire family. Later, he warns Anwesha who makes her way to Arjun's office. Dadimaa is also calling him and requests him to head home early.
Geet is bothered by Maan's sudden change of behaviour. She cannot stand how he avoids her. Despite trying her best to seduce him, he goes ahead to sleep on the sofa. Unable to control her feelings, she decides to ask for an explanation from the troubled Maan. On the other hand, Dadimaa is determined to convince Anwesha to get a husband.
Saturday, 13th June 2020
Trouble continues to befall the new couple. Maan is worried about his wife and her endless questions about his behaviour. What is he concealing from his wife? Pretending not to be affected by his wife's worry, he sleeps on the sofa for the second day.
Anwesha is tired with Arjun and his recent strange behaviour. So, she decides to face him head-on. To her surprise, Arjun tells her that he only used her to get his revenge on Maan. She breaks down following the revelation. It adversely affects her to an extent she is involved in an accident.
Sunday, 14th June 2020
Arjun rushes to the hospital after realizing Anwesha has been involved in an accident. On arriving, he threatens to spill the beans regarding their relationship to inflict pain on Maan. Moments later, he meets with Dadimaa. She remains silent until they leave her presence. Back home, Geets is eagerly waiting for her husband to return.
Once Maan arrives home, Geet's seeks forgiveness from him for doubting his love. Maan can also feel the change in his behaviour. Dadimaa is convinced by Arjun to arrange a hosting ceremony for Geet and Maan. Additionally, she has finally noticed that Anwesha is a troubled person. Will she tell him the cause of her sadness?
Monday, 15th June 2020
Anvesha's current situation continues to bother Dadimaa. Meanwhile, Arjun is coercing Anwesha to break the silence by telling Maan the truth about his relationship with her. Anwesha and Maan express their dissatisfaction about Arjun hosting their hosting party. After the party, Dadimaa notices that the newlyweds are sleeping separately.
Is Arjun in love with Anwesha? Why did he not reveal the truth to Maan and yet that is all he has ever wanted? How significant is Nayantara's story to him?
Tuesday, 16th June 2020
Once more, Anwesha tries to make Arjun understand the truth behind the terrace story. He chooses not to believe it while blaming Maan for manipulating the story to his favour. Back at the Khurana residence, two love birds are having a hard time sleeping in the same room. For how long will they sleep in separate rooms?
Dadimaa advises Maan to arrange a surprise for his wife. So, he sends his driver to pick her, but she complains to Dadimaa. In the long run, things turn sour, resulting in a fight between the two.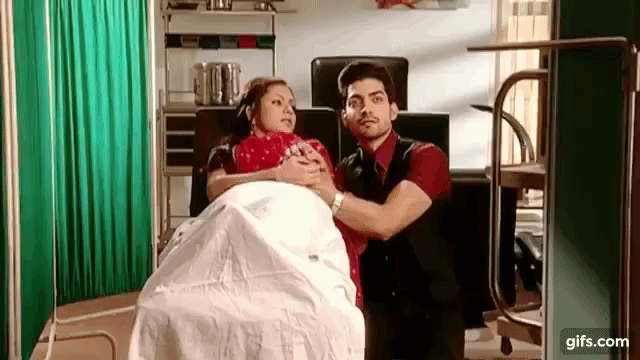 Wednesday, 17th June 2020
Further, Dadimaa plans a honeymoon trip for Geet and her husband. The two are supposed to travel to Shimla. The two pack their stuff and head to the airport where Geet is reminded of her past. Then, they give out their tickets to an old couple who have an emergency.
They then take a bus to Shimla even though Maan is not happy with the decision. Their journey is filled with a lot of challenges. Back at home, Arjun loses his shares because of his lateness.
Thursday, 18th June 2020
Finally, the couple arrives at the hotel in Shimla. They are welcomed with a cake. Dadimaa is happy that the two are enjoying their honeymoon. While Maan does not tell her about the air tickets, his wife accidentally spills the beans. Anwesha has not despaired yet; so, she visits him at work, but he does not seem interested.
Anwesha has met with a client at Arjun's workplace who is interested in taking her out for dinner. He is jealous, but he is not showing it. Geet and Maan are also having a good time at the hotel. The experience becomes more exciting when they find their room at the hotel filled with flowers by an unknown person.
READ ALSO: The River 3 Teasers: June 2020
Friday, 19th June 2020
Maan cannot believe he just saw Dev at the hotel. However, his suspicion continues to grow because of the treatment they are receiving at the hotel. So, he makes his mind to call the manager. Back home, Arjun is having a rough time because of how the client is treating Anwesha. Does this mean he has been in love with her all along?
In something that looks like a retaliation, Arjun forces Anwesha to work overtime. The stress that follows makes Anwesh faint. Maan is involved in a fight with drunken guys at the hotel. Dev finally comes out and makes them leave the hotel but in vain. Is it time for Dev and Maan to confront each other?
Saturday, 20th June 2020
Maan has to decide to protect his wife as soon he comes face to face with Dev. He cannot afford to see his wife hurt by Dev. He rushes to the room and requests her to leave for Delhi immediately.
Arjun discourages Manav who wants to know Anwesh better. He does not want him to get close to her. Anwesh has received a call from Babu Gujjar. What is the call about? Well, Dev is regretting about his past.
Sunday, 21st June 2020
Arjun's jealousy continues in the workplace. This time, he gets into an argument with Anvesha because of his friendship with the client. Later, she receives an apology from Manav, who is planning to leave town.
Anvesha is distressed about his new boyfriend's sudden disappearance, and she is convinced Arjun is behind it all. At last, Geet and Maan reach an agreement to leave Shimla for Delhi. She is not happy, and so Maan tries to make her happy. Unfortunately, he is hit with a truck on the highway.
Monday, 22nd June 2020
He is rushed to the hospital because his life seems critical. On hearing the unfortunate news, Dadimaa and Anwesha head straight to the hospital. The doctors are afraid there is no one with a matching blood group. Will he survive?
Arjun reaches out to Anwesha, claiming he wants to help, but she is not interested anymore. To save Maan, Dadimaa sends Geet to pick Dev because he has a matching blood group with Maan. He agrees but under a condition.
Tuesday, 23rd June 2020
The operation begins once Dev is done from the blood transfusion room. Dadimaa cannot believe seeing Maan in such a critical condition. Geet, on the other hand, is pleading with God to save her husband's life.
Once Maan is out of the theatre, Geet is taking care of her. Maan is interested to know where the blood came from, but Geet cannot tell him the truth. Dev, on the other hand, wants to know how his brother is doing. Dadimaa, Geet, and Dev agree to keep the issue of blood transfusion away from the recovering Maan.
Wednesday, 24th June 2020
Finally, Maan is discharged from the hospital. Back at home, he notices that his wife has a napkin belonging to Dev. Geet is afraid that he might know the truth.
The relationship between Anwesha and Arjun is getting more interesting. Will she be able to send away the new secretary at the Arjun's office? Meanwhile, Dev has suffered severe injuries following an attack by the goons who bring him and leave him lying helpless outside his brother's house. He is taken inside the house behind Maan's knowledge.
Thursday, 25th June 2020
After treatment, Dev regains consciousness. He must stay back in the house because he is too weak to move. Maan is looking for a missing file when he finally finds Dev lying in a bed in his house. It takes the intervention of Dadimaa to allow Dev to stay in the house.
Maan comes to a conclusion to allow his brother to stay in the outhouse. Unfortunately, Dadimaa gets his leg injured, leaving Geet to attend to Dev' needs. Maan is not contented with the idea.
READ ALSO: Gangaa teasers: June 2020
Friday, 26th June 2020
Maan is not a happy man in his house. The decision of Geet tending his brother makes him more uncomfortable. On the other hand, Geet is troubled for concealing the truth from him. She decides to put it in black and white. Maan gets a call from an unknown person who alleges to have an important message about Dev and his wife.
The situation continues to worsen at Maan's house as Dev plans to leave. To his surprise, he spots his wife stopping his brother from leaving the house. Later, the stranger sends Maan a photo that makes him change his mind about meeting him.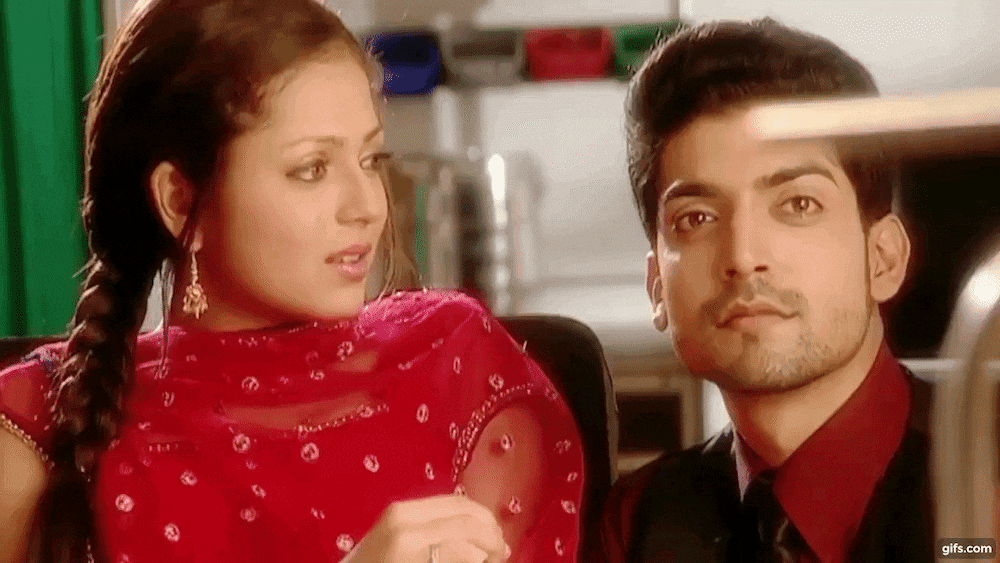 Saturday, 27th June 2020
At last, Maan comes face to face with the blood donation issue. Dadimaa instructs him to apologize to his wife as she was trying to save him.
Dev is insisting on leaving the house. According to him, he wants to leave them in peace as they were. To his surprise, Maan convinces him to remain. Further, he apologizes to his wife even though deep down it pains him. Will Geet find it in her heart forgive him?
Sunday, 28th June 2020
Even though Geet has forgiven Maan, she pretends she still hold a grudge on him. Later, Dadimaa together with Maan they prank Geer.
Maan pretends to have a fever, and so he goes to bed. Dadimaa tells Geet that he is getting worse. She hurriedly rushes to the room to check on him to realize it is a prank. Dev cannot work at Maan's office. So, he resolves to go for a job hunt.
Monday, 29th June 2020
Anwesha is lucky to find a new client whom they later figure it out that he is an underworld don. Dev is also saddened by the fact that he cannot find himself a job. The couple continues with their fights.
Dev saves Geet from falling from a stool. His concern worries her as well as his husband. Dadimaa instructs Maan to hire Dev in his office.
Tuesday, 30th June 2020
Dev, is no doubt, a caring person especially to Geet. He helps her in the kitchen and advises her to be keen now that she is pregnant. However, Maan is against his brother being so close to his pregnant wife. Meanwhile, Arjun and Anwesha have received instructions to work together to make Babu Gujjar's daughter's wedding a success.
Blood is thicker than water. Maan finally has hired his brother in his office. Geet and Maan have decided to enrol in yoga classes to keep fit. Also, they get to learn how to take care of a baby. What they do not know is that a person is trailing their movements. Who is that person?
Maan
In June, Maan ties the knot with the woman he loves the most, Geet. However, things are getting out of hand because of Geet's condition. He also gets into an accident that reconciles him with his Dev. However, he is uncomfortable with Dev for being so close with Geet. Meanwhile, he is excited because he is soon becoming a father.
Geet
Her life is filled with a lot of challenges throughout this month. First, Geet discovers she has a health condition which makes Maan troubled. It becomes worse for her when her husband starts to sleep on the sofa. Second, her relationship with Maan is threatened with Dev, who comes back to their house.
Anwesha
In June, Anwesha is faced with many challenges. She discovers that Arjun does not love him. He is only interested in hurting his brother, Maan. Also, her new boyfriend suddenly disappears, leaving her more worried than before.
We hope that these Geet teasers have helped you to know what to expect in June. No doubt, the show is getting more exciting every day. Well, you can catch the show on Starlife every day for more. Have fun!
READ ALSO:
The River 3 Teasers (on 1Magic): May 2020
Gomora Teasers: June 2020
Scandal! Teasers: June 2020
Source: Briefly News