Deception Teasers: June 2020
If you think you got the best of Deception Teasers from what you watched last month, you need to check out the episodes of this highly entertaining drama series this month. Considering the professionalism with which the cast members delivered their roles, you will agree that Deception teasers Zee World is one of the best television drama series in town.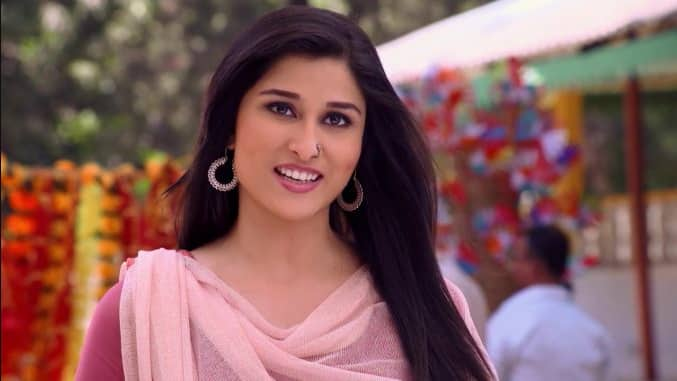 Deception teasers full story revolves around two main characters, Naren Vyas and Pooja Goel. Naren Vyas portrays the character of a person who is searching for things beyond the physical, and others easily misunderstood him since he views things differently. Pooja Goel, on the other hand, is a young lady who has an easily likeable personality. Unlike Naren Vyas, she is more aware of her physical environment and how to relate to the people she comes across daily.
Deception Teasers June 2020
June teasers on Deception has lots of exciting scenes that will not only interest you but you will learn from at the same time. Here is a sneak peek into what to expect in each episode.
Monday, 1st of June, 2020
To achieve his aim, Arjun enters into Neelima's room without her knowledge and suffocates her. He goes further on his mission by tampering with Rahul and Surbhi's air conditioner. In doing this, he attaches a poisonous spray to the air conditioner, and after a while, the spray begins to take effect on the two making them eventually unconscious.
READ ALSO: Isibaya Teasers: June 2020
Angraj's soul overtakes his father's body and begins to control him. He begins to walk towards his grandfather Kashinath Vyas's room to seek out revenge.
Tuesday, 2nd of June, 2020
Seeing Supriya's unconscious body comes as a shock to Pooja, and she tries to rescue her. Arjun, who is the cause of this incident, tells his accomplice Hardik about how their plan is being ruined by Pooja's attempt at rescuing Rahul and Surbhi. Hardik tells him to ensure that Pooja dies and that he must be fast about it.
Rahul and Surbhi are now conscious only to discover that Harish is also lying unconscious. Naren is being looked for by Danish and Satish. The whole Vyas family is soon losing their memory due to the black magic taking effect in their home. Rahul and Surbhi suspect that Angraj may have caused the entire incident.
Wednesday, 3rd of June, 2020
Supriya, despite her failing health, decides to ask after her son Naren, only to be told that he is nowhere to be found at the time. Sensing that she may not recover from her sickness, Supriya begs Babaji to look after Naren if the worst happens to her. Pooja is very bothered about Naren and prays that he comes back safe and sound.
Gupta, however, goes to the party building to inquire about where Naren could be. After leaving there, he returns to find Pooja and informs her about what he had learned in his search for Naren. He also tells her to monitor the movements of both Rahul and Surbhi closely. When Babaji brings a casket, Angraj is visibly surprised at what the casket contains.
READ ALSO: Gangaa teasers: June 2020
Thursday, 4th of June, 2020
When Pooja wakes up on this fateful day, she is surprised to find inflated balloons all around her room. She looks everywhere for Naren, but he is nowhere to be found. Sometimes later, a stranger calls her and reveals he has taken Naren hostage. The caller asks that she finds clues hidden in the balloon, which will direct her to Naren's location. Pooja discovers Naren's vehicle number in one of the busted balloons only to find out that Naren's car is not within the compound.
Friday, 5th of June, 2020
While Naren's family members are mourning their son's fate, Pooja's uncle and aunty are busy trying to arrange a marriage for her. The decision does not please Supriya initially, but she later accepts it since she always has the best of Pooja's interest at heart.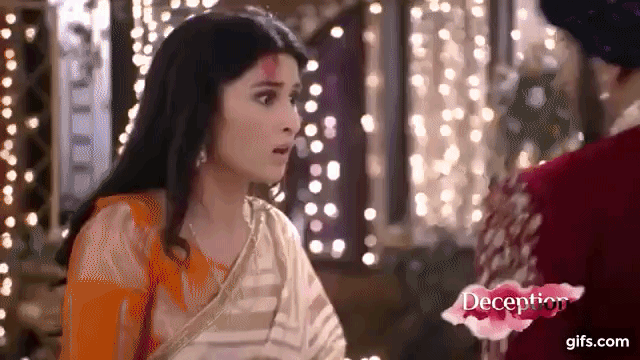 Arjun's condolence and sympathies with the Vyas family are rejected by Rahul, who suspects that he has a hand in the turn of events. Rachel tries in vain to reveal Pooja's history to her, but this was disallowed by Kusum. Rahul prevents Pooja's marriage to a person of questionable character. Arjun, seeing this as an opportunity, presents himself as a possible replacement to marry Pooja.
Saturday, 6th of June, 2020 - Finale!
Naren's half brother Angraj decides not to listen to Supriya's numerous warnings against applying a sindoor on Pooja's forehead. Pooja, possibly angry, shoots at him with a gun, which proved to be very harmful. Hadik Vyas is arrested by the police officers who reported at the crime scene. Arjun confesses his sins towards the Vyas family and begs for their forgiveness. The family forgives him and also takes him as one of their members. In the end, Naren and Pooja are united, thereby making the Vyas family truly happy.
Naren Vyas
He is the son of Harish Vyas. He has a half brother called Angraj. Naren can be described as different from most people. Although he comes from a good family, he is not concerned about physical needs. He is more inclined to search for deeper meanings to his daily experiences, and this attitude of his is a source of concern to his parents as he rarely relates to people around him.
Pooja Goel
She radiates a lot of positive energy towards her physical environment, which makes her very likeable. Her personality led to a relationship between herself and Naren Vyas. She was supposed to marry Doctor Annad, but it did not work out because of a series of events. In the end, she helped Naren to look at the world with love and affection, and they married.
You can see that the episodes of Deception Teasers for this month are a must-watch. Join other viewers to enjoy each of them as they air.
READ ALSO:
The River 3 Teasers: June 2020
Getroud met Rugby Teasers: June 2020
Scandal! Teasers: June 2020
Source: Briefly News