- In December last year, Liz Gleeson travelled to Italy as part of an academic exchange program
- The Stellenbosch University postgraduate student revealed how her European adventure turned sour following the Covid-19 pandemic
- For the past few months, Liz has had to adapt to living in isolation in her Italian town of Padova
PAY ATTENTION: Click "See First" under the "Following" tab to see Briefly.co.za News on your News Feed!
Liz Gleeson was excited for her trip to Italy and her arrival in Europe in December marked the start of her European dream.
Liz grew up in Bloemfontein, but has been studying in the Western Cape for the last few years.
A postgraduate student at Stellenbosch University, Liz's trip formed part of an academic exchange program.
READ ALSO: Repatriated SA citizens want to go back to China, government declines
The Stellenbosch University website recently touched on Liz's unique experience living in Italy amidst the pandemic and ensuing lockdown.
Liz explained, "For the first few months it was a normal exchange experience, filled with excitement and nervousness as I tried to find my rhythm.
"My romantic European adventure unfortunately came to an abrupt end with the spread of Covid-19 into Italy. We were all aware of the Covid-19 outbreak in the neighbouring region of Lombardia, but in what felt like the wink of an eye, our town experienced exponential growth in the number of confirmed cases."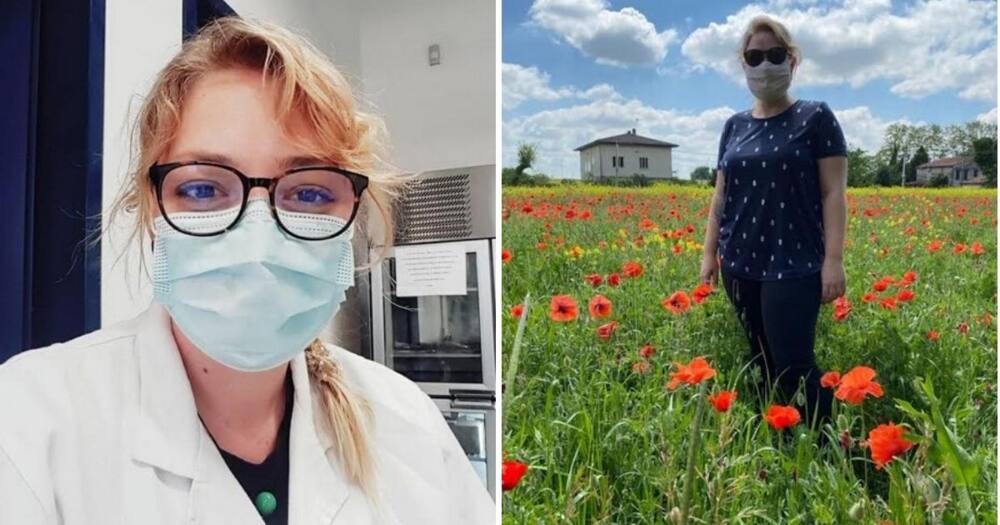 READ ALSO: The legends of South African soccer: 4 Best PSL coaches of all-time
As the virus caused havoc in Italy much earlier than most other countries, Liz explained that she couldn't draw on the experience of others for coping measures.
She added, "Besides my daily life being effectively put on hold, the lockdown started affecting me mentally. "
However, Briefly.co.za gathered that the brave young lady quickly established that a daily routine would be the best way forward.
Instead of visiting her favourite barista, Liz utilised the facilities at her residence to make her own cappuccino every morning.
This was then followed by getting dressed and working from her desk in her room. The academic even started baking as a hobby and sent photos of her creations to friends and family back home.
Thankfully for Liz, Italy seems to have overcome the peak of the virus and lockdown measures have been eased.
She looks forward to life returning back to normal, but values the lessons learnt during the challenging time.
Liz added, "This is definitely not the exchange experience I was expecting when I got off the plane in December, but it has given me the opportunity to learn more about myself and grow as a person."
Previously, Briefly.co.za reported that as part of an economic reprieve package, Italy has agreed to grant half a million migrants the right to work.
The agreement came as the country faces lingering food shortage as crops ripen up with few hands to pick them.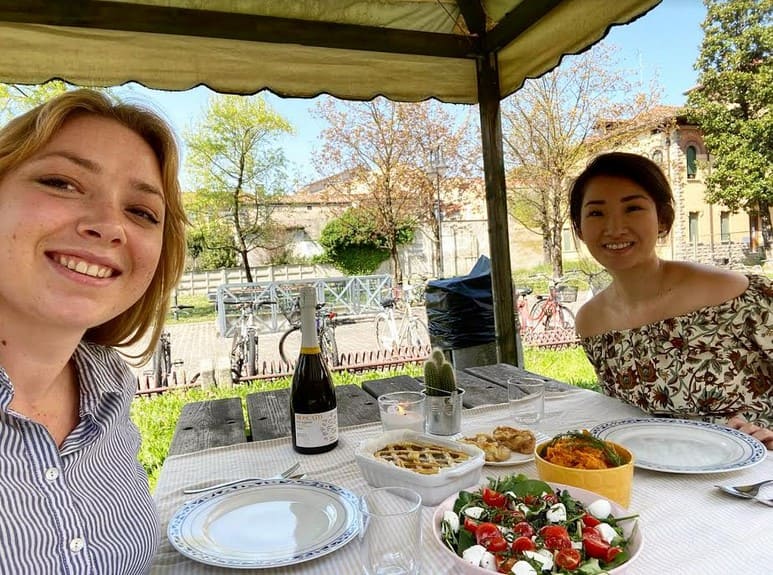 Enjoyed reading our story? Download BRIEFLY's news app on Google Play now and stay up-to-date with major South African news!