The lockdown is nearly coming to an end, and life is about to go back to normal. This is something to rejoice about. It is also the time to look back at the new habits that we acquired during the lockdown. If you were part of the bandwagon that got hooked to watching soap operas, you might want to go through Arendsvlei teasers for June 2020.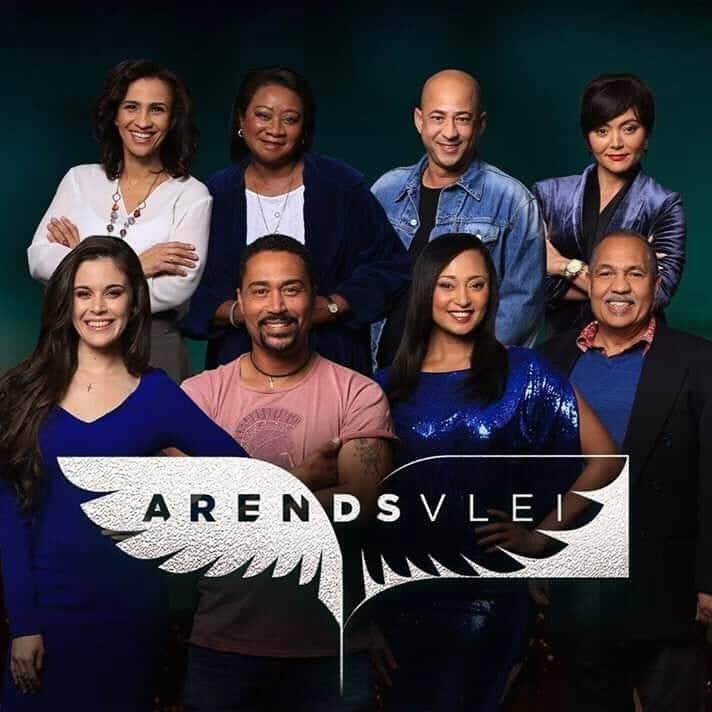 Did the last episode of Arendsvlei leave you with a series of questions on how the show will progress? If that is the case, you might want to go through Arendsvlei teasers for the latest updates on what will happen to Thys. Will the wedding plans go as desired?
Arendsvlei teasers for June 2020
Would you like to find out what your favourite Arendsvlei cast member is up to? These highlights provide snippets of what you should expect.
Episode 106 - Monday, 1st of June 2020
Olivia goes out of her way to treat her family and Beatrice to a three-course meal. However, something that she has not foreseen happens.
Episode 107 - Tuesday, 2nd of June 2020
Claudia tries to convince Lee-Roy to open up to Wesley about his feelings for him, and everyone is disappointed about what happened to Anton. Meanwhile, an unplanned moment ensues between Olivia and Hamilton, and they seem to be uncomfortable about it.
Episode 108 - Wednesday, 3rd of June 2020
Anton's condition seems to be getting better, and Bompie appears to be jealous when he realises that Monique is concerned about his well-being. Hein finds someone to help him with the operations in the bakery, and Beatrice begins to get suspicious about Hamilton having feelings for Olivia.
Episode 109 - Monday, 8th of June 2020
Olivia gets used to the operations in the bakery, and Monique opens up about her feelings to Anton. Someone nearly catches Zane delivering a package; is he going to think twice about this business?

Episode 110 - Tuesday, 9th of June 2020
Monique comes across evidence that proves that Bompie is not as good as he pretends to be, and Olivia admits the reality of her feelings for Hamilton. The preparations that Hamilton and Thys had regarding their bachelor party do not go as they expected.
Episode 111 - Wednesday, 10th of June 2020
Hamilton prepares to do an unexpected thing to Beatrice. What does he have in mind? Anton is in the perfect space to resume operations in the bakery, and someone unexpectedly offers to help Monique with the issue concerning Bompie.
Episode 112 - Monday, 15th of June 2020
Thys and Ronel think twice about going on with the wedding arrangements, and Beatrice finds it challenging to come to terms with her trauma, and everyone seems concerned about her well being.
Episode 113 - Tuesday, 16th of June 2020
Hoesei opens up to Laetitia and Daniel about some sensitive information that leaves them frightened. Meanwhile, Thys goes for a meeting with Ronel's father, and the meeting does not go as he expected. Later, a couple of unexpected things transpire during the wedding.
Episode 114 - Wednesday, 17th of June 2020
The wedding day is finally here, and everyone seems to be having their best moment apart from Beatrice, who is battling the emotions that she has for Thys. Ronel forgives her man for inviting her dad to her big day. Later, Wendy does the unexpected when she decides to throw her party at the Wendyhouse; is this party going to interfere with the wedding? Laetitia discerns that Hoesei's health condition is not in the best shape. How will she react to this information?
Episode 115 - Monday, 22nd of June 2020
Debra interviews Steve, and they seem to be feeling the same way about one another. Samantha finally decides to leave the country for France, and Beatrice is heartbroken about her departure.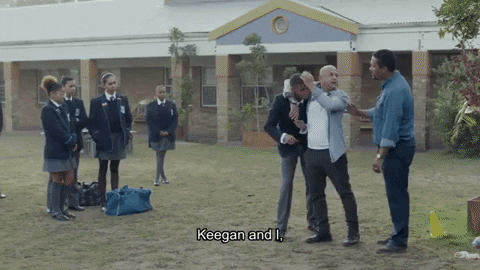 Episode 116 - Tuesday, 23rd of June 2020
Beatrice tries to get over Samantha's departure as well as the emotions that she has been battling. Anton seems to be concerned about the dance competition, and Daniel unexpectedly discovers something in the pipe. The discovery leaves him in shock.
Episode 117 - Wednesday, 24th of June 2020
It is time for the learners to go back to school, although not all of them are enthralled about it. Zane makes a very incautious decision concerning his work relationship with Woelag. Will he lose his job? On the flip side, Daniel finds it challenging to come to terms with the things that have been happening in his house.
Episode 118 - Monday, 29th of June 2020
Zane says something insensitive about the homeless people, and it makes Daniel shocked. Janice discovers that Debra sent Steve a gift, and this discovery makes her furious. Lee-Roy tries to convince Lionel to hear Godfrey out. Will he give in?
READ ALSO: Made For Each Other teasers: June 2020
Episode 119 - Tuesday, 30th of June 2020
Beatrice discovers something that leaves her in shock, and Claudia realises that Janice is hiding something from everyone. What is it, and why is she hiding it? Meanwhile, Debra uses every chance that comes her way to her advantage.
Beatrice
Beatrice suspects that Hamilton could be attracted to Olivia. Later, Hamilton does something that hurts her. Her worries escalate when Thys weds Ronel, and yet she has feelings for him. When Samantha leaves for France, she is left battling a lot of emotions. How will she get to a clear headspace?
Monique
Monique informs Anton about her feelings. Later, she comes across some shocking evidence that proves that Bompie is not as good as most people perceive him. Amidst her confusion about what to do with the information, someone shows up and offers help for her.
Arendsvlei teasers for June 2020 are proof of how intense the show has become. You do not want to miss out on the drama that awaits you. Be sure to tune in to kykNET, kykNET & kie every Mondays to Wednesdays at 8 pm.
READ ALSO:
Made For Each Other Teasers: May 2020
Mehek 2 Teasers June 2020
This is Fate 2 Teasers: June 2020
Gangaa teasers: June 2020