If you are an entertainment fan, then, Poppy Ntshongwana should not be strange to you. She is a South African radio DJ and MC, as well as one of the youngest successful radio hosts. Interestingly also, Poppy has made a name for herself in the entertainment industry and continues to win the heart of youths in the country.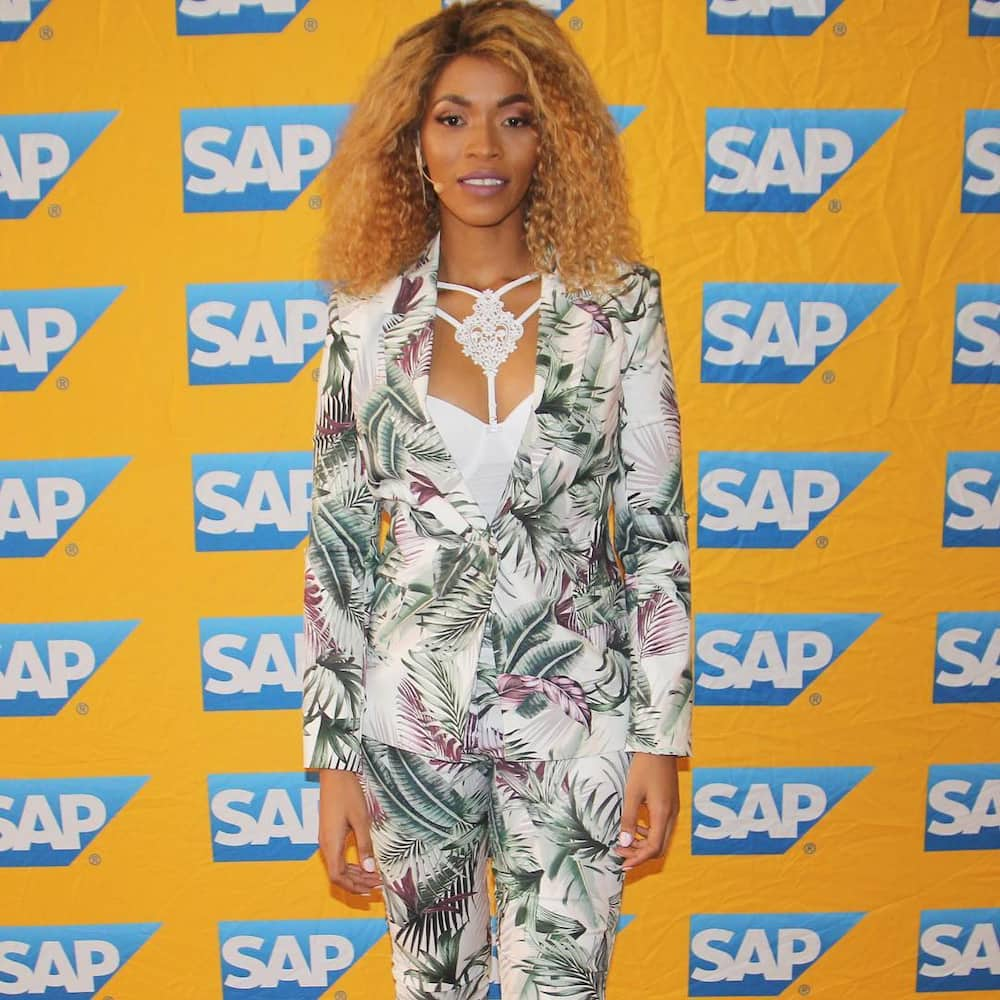 Poppy has ranked on the list of 979 famous people who were born on the 26th of January. She has a position among the list of 718 renowned radio hosts. Aside from being a host, she is also a fashionista. She won the 2010 SA Style Award for Most Innovative Style. Her story is worth reading.
Profile summary
Name: Poppy Ntshongwana
Birthdate: 26th of January, 1984
Age: 36 years old
Birthplace: South Africa
Profession: Radio host and DJ
Nationality: South African
Horoscope: Aquarius
Partner: Sizwe Dhlomo (ex)
Net worth: $1million -$5 million
The early life of Poppy
The radio DJ and MC Ntshongwana was born in South Africa to Mawethu and Sindy. She started developing an interest in presenting when she was in the Diocesan High School for Girls in Grahamstown.
At that time, she was a member of the DJ club, and that granted the opportunity of playing at social events. She graduated from the University of Pretoria, where she studied politics.
READ ALSO: Eric Mathoho bio: age, measurements, wife, current team, stats, salary, cars, house
How old is Poppy?
Poppy Ntshongwana age is 36 years. She was born on the 26th of January, 1984, in South Africa.
What is Poppy Ntshongwana real name?
Unlike several broadcasters, DJs, and TV show personalities that have a stage name that is entirely different from their real name, Poppy maintains her birth name.
Poppy's career
Poppy commenced her career journey on the radio at TuksFM in 2003. From there, she worked as a contributor to the Fresh Drive on 5FM, before she eventually got her show in 2007. She kicked off with the new Sound Selection on Sundays between 17h00 and 18h00, before moving unto the KFC express global chart shows. After spending over a decade at the radio station, she went on a short break.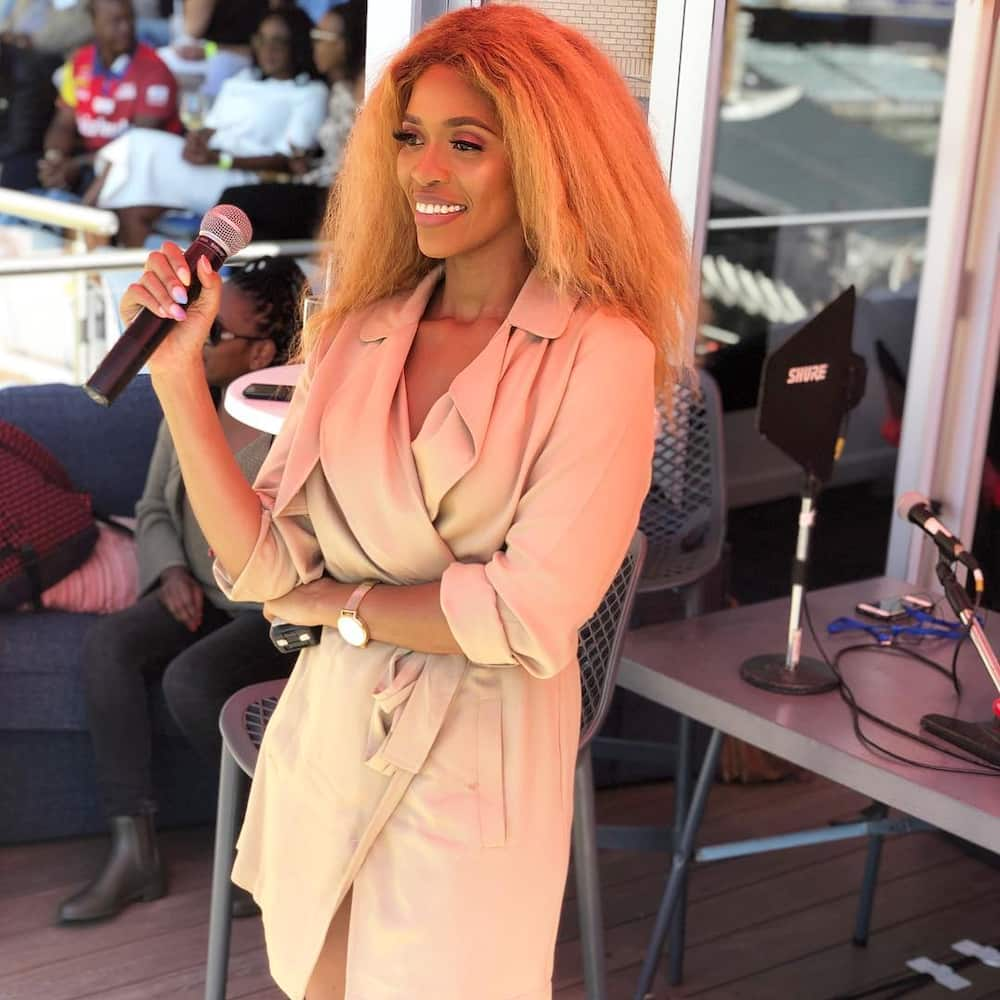 At her return, she joined Mix 93.8 FM. While expressing her joy over joining the new family, she said:
Life is an adventure and radio is the catalyst for my passion. I am really looking forward to joining the Mix 98.3 FM and positively contributing to the vision of the station while making lunchtime radio fun with great music.
The radio personality is more than just a pretty voice on the radio. She loves mixing it up in clubs also. She has emceed events like Miller Rock the Boat in 2009/2010, the 2010 GQ Best Dressed Man Awards, and KFC Taste the Fame 2009/2010. She also hosted TRL, the first-ever Radio and TV collaboration in Africa.
She delved into television presenting. She featured as a guest presenter on Mzansi Magic Travel Show, and she presented at the MK Awards of 2010. Aside from being a host, she also modelled for the Levis and Cosmopolitan Denim Issue, the Heat Magazine Beauty Edition, and she is also the face of Plum's shoe.
READ ALSO: Masibusane Zongo age, measurements, family, current team, position, stats, salary, profile
How much is Poppy worth?
Poppy's actual net worth is yet to be determined. But then, according to online sources, her estimated value is within the range of $1 million and $5 million. A lot of her incomes come from her earnings as a radio host.
Who is Poppy Ntshongwana boyfriend?
Poppy is not saying anything about her love life, though many people are eager to know Poppy Ntshongwana husband or, at least, the kind of man she loves. It is difficult to figure out if she is in a relationship or not. However, in one of her interviews some years ago, she opened up about her relationship.
According to her, she is in love with a man, and she did not hide it as she was seen sharing pictures and sweet messages with him. She also disclosed that he is the first man in her life who has ever met her father. Their relationship is serious, which makes some people think they are engaged. However, since then, not much has been heard about the lucky man.
Before her relationship with this mystery man, she was in a relationship with Sizwe Dhlomo and DJ Milkshake, respectively. Poppy Ntshongwana and Sizwe Dhlomo were like cats and dogs who could not stand themselves. Sizwe is a presenter and entertainer who is prominent for his work on TV.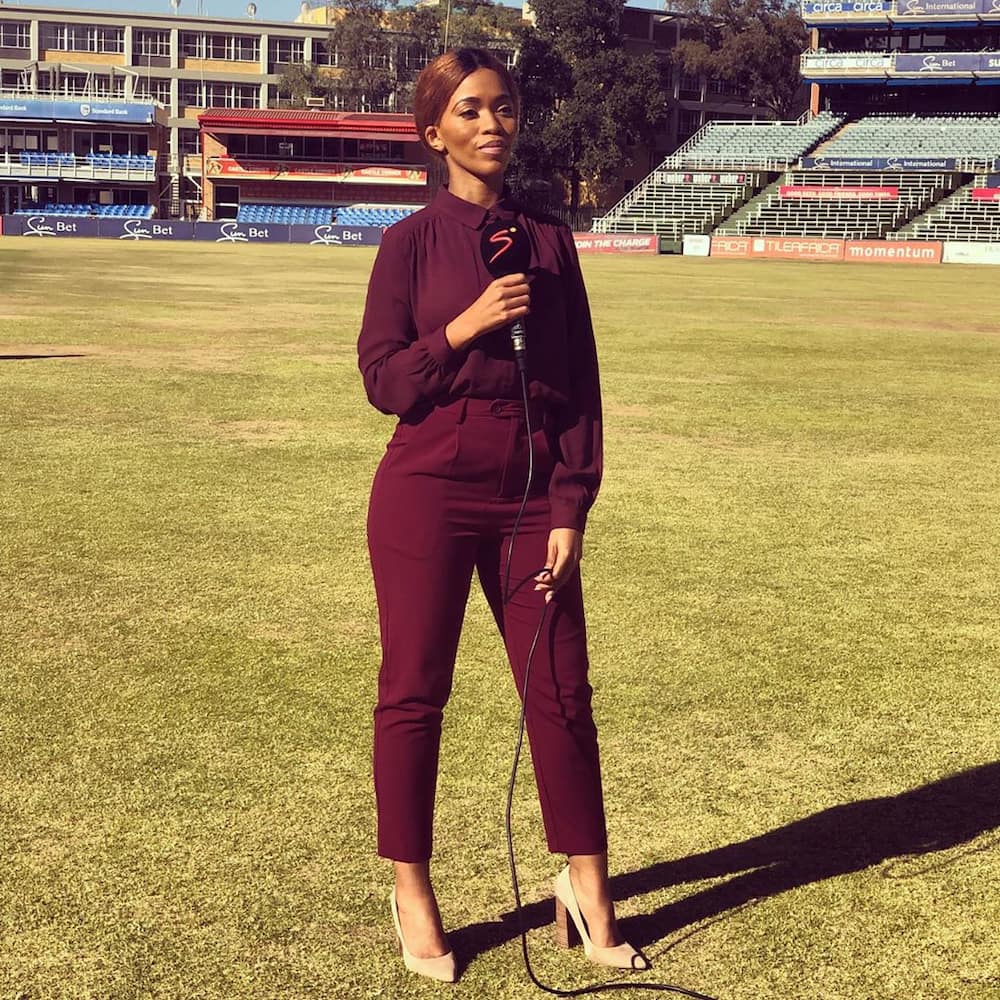 Describing Sizwe, she stressed that "he is likable if you don't date him," and that "he is a very intelligent guy, I give him that but I don't think he is an amazing boyfriend." However, she seemed so happy that her relationship with him is over. On the other hand, she still has a great relationship with DJ Milkshake. "He is one of my best friends ever, he is a great person and was never bitter," she praised him.
What happened between Poppy Ntshongwana and Bonang Matheba?
Poppy accompanied her drive teammates to a party on the island, from where they were broadcasting live. The crew also included DJ Euphonik, who was accompanied by the presenter girlfriend Bonang.
According to Sunday Sun, Poppy and Bonang were at arm's length with each other. They were not on speaking terms during the Ibiza trip and were not sitting at the same table. Bobby, who could not control her jealousy, went straight for Poppy when she found her talking to Euphonik.
According to the report, Bonang dragged Poppy by the hair and pushed her around, but DJ Fresh, a friend with Euphonik and his business partner, intervened and stopped the fight.
Ntshongwana's social media accounts
Poppy is one of those celebrities who does not love to hide their face and what is going on with them. She is a social bird and active on several social media platforms. With more than 51,000 followers on her official Instagram page, Poppy Ntshongwana Twitter account has more than 226,000 followers.
Poppy Ntshongwana has proven that hard work pays off, and that success can also be achieved without shortcuts. She has paved the way for others. Also, she serves as a motivation for young people who are just commencing their journey in the line of her profession.
READ ALSO: