This is Fate 2 Teasers: June 2020
June 2020 This is Fate 2 Teasers have a lot of fresh and hot news for you this month. Do you love Indian drama series? Do not miss this one. Tune in on Zee world for exciting premiere episodes of This is Fate 2 from Mondays to Sundays at 19:00. The premier episodes start on a high note. Two sisters, Shriti and Preeta, lose their father. They move to Mumbai, where they accidentally meet their long lost mother.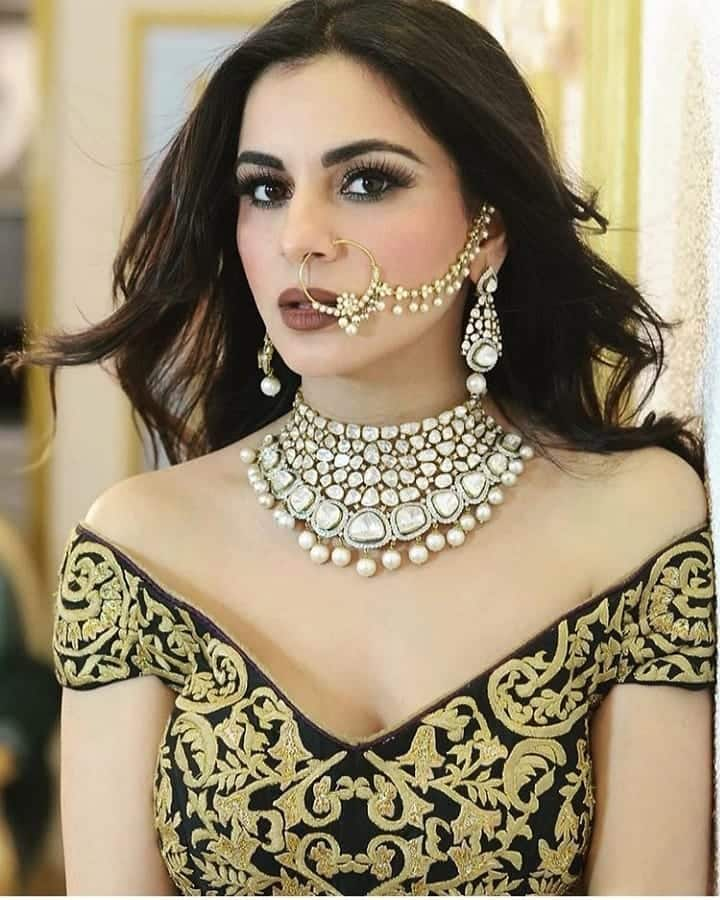 Preeta's ex-fiance shows up when two men are in love with her. The man she loves, Rishab, is engaged to another lady. Will he fight for her love? Will her ex-finance look for ways to rekindle their love after hurting her by calling off their wedding? The other man will do anything to have her.
What will air on This is Fate in June 2020?
Meet the main characters, Rishab and Preeta, whose love story has begun to unfold. They fall in love with each other, but there are many obstacles that they have to overcome for them to be together.
The new start in Mumbai
Shriti and her sister pick up the remaining pieces of their lives and move to a new place because life has knocked them down.
5/06/2020: Friday (Episode 1)
Preeta and Shriti relocate to Mumbai city. They have been through a lot of pain; hence, they hope that moving to a new place will help them overcome the past so that they can focus on their future. Preeta's wedding has been cancelled, and their father, Raghuveer Arora, has passed away. Where is their mother?
6/06/2020: Saturday (Episode 2)
On arrival in Mumbai, the innocent sisters are welcomed by trouble. Abhi rescues them and seeks shelter for them at Sarla's.
7/06/2020: Sunday (Episode 3)
Shriti starts to like Tanu. The arguments between Sarla and Shriti intensify. Karan and Preeta cannot get along with each other ever since they met for the first time.
The sisters reconnect with their lost mother
Fate enables the girls to find their mother.
8/06/2020: Monday (Episode 4)
Sarla opens up to the girls that she is their mother. She seeks advice from Pragya, whose real identity is Munni. She regrets the time she has lost while the girls were growing up because she should have been by their side.
9/06/2020: Tuesday (Episode 5)
Rishab's grandmother mistreats Preeta. Will she persevere and stay in the Luthra's house? Shriti gets arrested. Sarla defends Shriti when she overhears the inspector abusing her verbally.
10/06/2020: Wednesday (Episode 6)
Rakhi is searching for a bride for Rishab, but Rishaab does not like the idea. Does he have anyone else in mind? Sarla forces her daughters to stay in her house.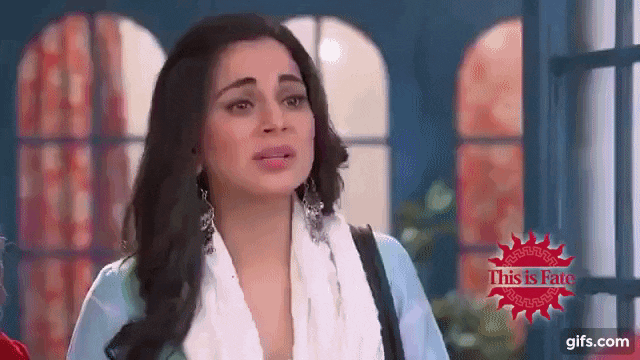 11/06/2020: Thursday (Episode 7)
Kareena, Rishab's aunt, suspects that Preeta has fallen in love with Rishab. She thinks that Preeta is after Rishab's family fortune.
12/06/2020: Friday (Episode 8)
The sisters keep their relationship a secret to protect Preeta's job at Luthra's house. Rakhi intensifies the search for Rishab's bride.
Preeta is accused of stealing
Who stole the ruby from Kritika's jewellery collection?
13/06/2020: Saturday (Episode 9)
Tanu calls Sarla to embarrass her because she has a debt. Rishab starts to develop feelings for Preeta. Kritika has a lot of expensive jewellery. A precious ruby is missing from the jewellery collection, and Kareena accuses Preeta of stealing it.
14/06/2020: Sunday (Episode 10)
Kritika's engagement ceremony takes place. Rishab is more in love with Preeta, and Shriti leans on Sarla for help.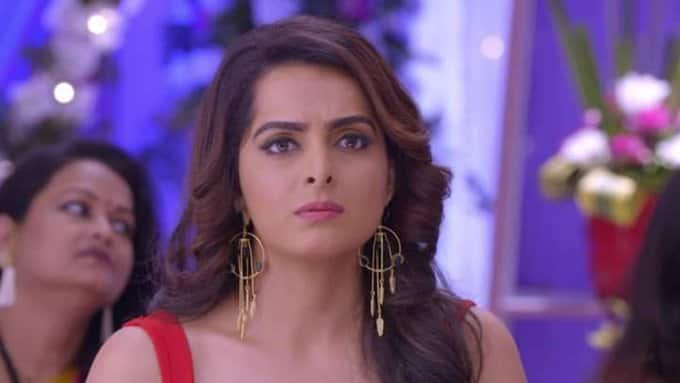 Is Rishab in love with Preeta?
He stares at her long enough for Shriti to notice that he is behaving strangely.
15/06/2020: Monday (Episode 11)
Shriti catches Rishab starring at Preeta in a romantic way. She figures out that he loves her, but she should not have told Karan about it because he confronts Preeta to determine the truth.
16/06/2020: Tuesday (Episode 12)
Rishab assumes that his mother will change her mind and allow him to marry Preeta instead of Sherlyn.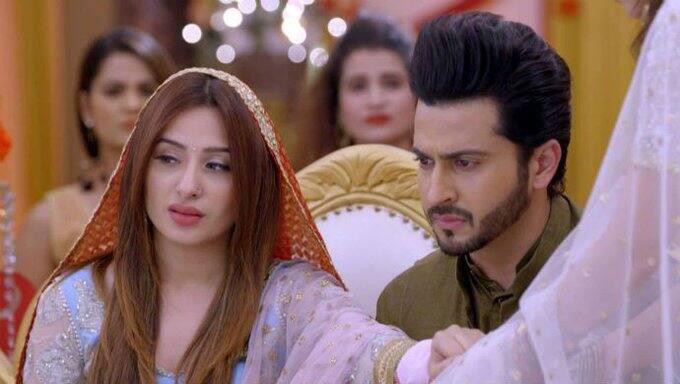 17/06/2020: Wednesday (Episode 13)
Shriti confides in Sarla. Preeta is determined to help them overcome their differences.
18/06/2020: Thursday (Episode 14)
Rishab is confused because he does not know who has been selected for him to marry. His mother refuses to discuss the issue with him.
Preeta meets her ex-fiance
She runs away from her ex-fiance because she did not plan to meet him.
19/06/2020: Friday (Episode 15)
Preeta's ex-fiance, Deepak, requests for a job at Rishab's company. How will Rishab react when he discovers who Deepak is? Preeta spots Deepak for the first time after their separation. She hides and runs away from him because she did not expect to meet him in Mumbai.
20/06/2020: Saturday (Episode 16)
Shriti jumps from the frying pan into the fire, but Sarla rescues her. Rishab is struggling to accept that time has come for him to marry Sherlyn. His heart still belongs to Preeta.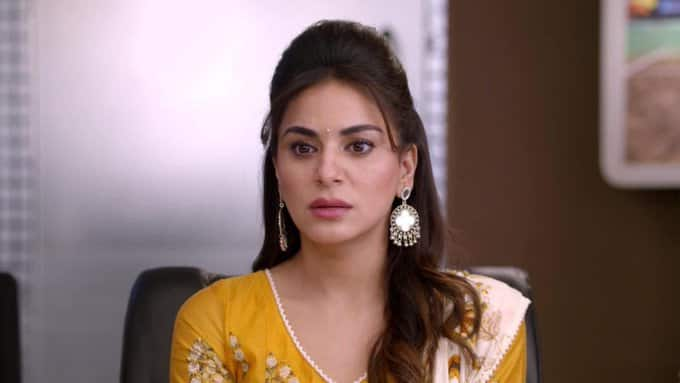 21/06/2020: Sunday (Episode 17)
Rishab is upset because life has been unfair to him. Life is robbing him of the happiness of marrying the woman he loves because his plan to explain himself to his mother fails.
22/06/2020: Monday (Episode 18)
Preeta finds Karan lying on the road, unconscious and injured. Kareena threatens Shriti, but she does not care about her threats.
Why is Karan jealous of Rishab?
He confronts Preeta about his relationship with Rishab after seeing them behaving too close to each other to suggest that they were in love.
23/06/2020: Tuesday (Episode 19)
Karan perceives that Rishab and Preeta were more than friends to each other; therefore, he demands the truth from Preeta about it.
24/06/2020: Wednesday (Episode 20)
The Luthras and the Aroras family compete in a cricket match. Karan and Shriti are striving for respect from their opponents.
25/06/2020: Thursday (Episode 21)
Kritika's ex-fiance reveals his narcissistic character by dictating what she should or should not do. Rishab cannot stop admiring and starring at Preeta during the cricket match at Luthra's house.
Sherlyn is insecure about her relationship with Rishab
She hates seeing Preeta in Rishab's life. Will she take her out of their lives?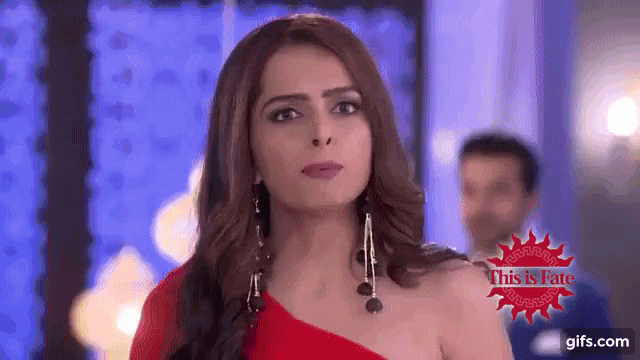 26/06/2020: Friday (Episode 22)
Sherlyn is insecure because she thinks that Preeta will steal her man.
27/06/2020: Saturday (Episode 23)
Preeta and Karan are getting close to each other. Rishab and Sherlyn's engagement is going on at Sarla's house, and Kareena attempts to ruin the event because she hates the venue.
28/06/2020: Sunday (Episode 24)
Sherlyn is not happy to see that Preeta is enjoying the ceremony. She does the unpredictable, which ends the celebrations.
29/06/2020: Monday (Episode 25)
Sherlyn quits the plans she had with Kareena and also succeeds in ruining the engagement party.
What is happening to Preeta and Rishab?
Rishab's mother is forcing him into an arranged marriage that he opposes. He wants to tie knots with Preeta, but his mother has already chosen Sherlyn for him. He tries to talk to his mother, but she does not have time to listen to him.
Preeta's love life is complicated. His ex-fiance shows up, and he meets Rishab. Rishab and Karan are in love with her. Sherlyn, Rishab's fiance, is insecure about her relationship because she knows that he loves someone else.
Have June 2020 This is Fate 2 Teasers triggered your interest to watch this drama? Let us know in the comments section below.
READ ALSO:
Family Affairs teasers: June 2020
Deception Teasers: June 2020
Made For Each Other teasers: June 2020
Source: Briefly News