Game of Love Teasers: June 2020
One of the fun activities that you could try out is watching soap operas like Game of Love. If you want to know more about the show, you might want to check out Game of Love teasers for June 2020.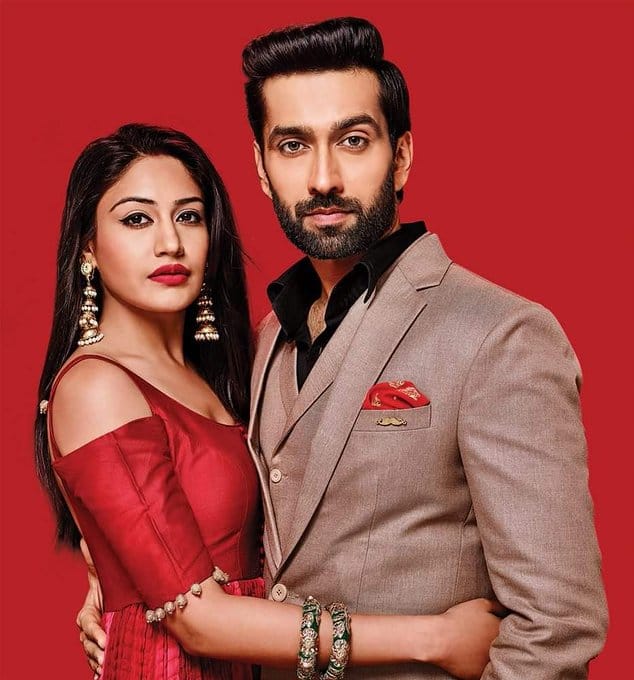 The show is back with humour that you have not anticipated. The oncoming episodes will shock you at how much drama is going to unfold. Will Shivaay end up with Anika? How will they go around the issue with Tia? How about checking out Game of Love teasers for June 2020?
Game of Love teasers for June 2020
These are the highlights of the oncoming episodes that will air in June.
Episodes 17-20, Monday, 1st of June 2020
Janhvi is shocked when he sees the video of Svetlana and Tej, and Anika spots the chip at the police station and hands it over to Shivaay. This leads to the arrest of Rudra and Omkara.
Shivaay is convinced that Anika has given the reporter the chip; hence, he threatens her. The Oberois are shaken when they see the video on the news.
Tej questions Svetlana for handing over the video to the press, and Anika sends Shivaay away. Later, Svetlana and Roop plan to get back at the Oberois, and Omkara contemplates suicide!
The Principal tells Anika that she will not be granted the contract; hence she goes to meet Mr Mukherji in his office.
Episodes 21-24, Tuesday, 2nd of June 2020
Shivaay tips Anika's lawyer to drag her into trouble and Anika discovers that he is the college trustee. Shakti tells Pinki to stay away from Roop, and a girl stalks Omkara.
Anika learns of the plan that Shivaay has made with her lawyer, and Pinki and Roop implicate Jhanvi for stealing the diamonds.
Shivaay's associate calls Anika for a catering job, and Dadiji is mad at Roop for stealing the diamonds.
Sartaj gives his wife a costly painting although Anika accidentally burns it! Anika apologises to Shivaay.
Episodes 25-28, Wednesday, 3rd of June 2020
Anika challenges Shivaay, although she learns that he has betrayed her, and Rudra and Omkara suspect that Shivaay is hiding something.
Shivaay informs Anika that she has ruined her life despite winning the challenge; will she give in?
Shivaay declines to get married to Tia and later learns that Anika has liquidated the cheque. Later, he is dumbfounded when he finds Anika in the Oberoi mansion.
Shivaay is uncomfortable to see his family relating well with Anika, who is planning something for his birthday. Rudra apologises to Anika for causing the enmity between her and Shivaay.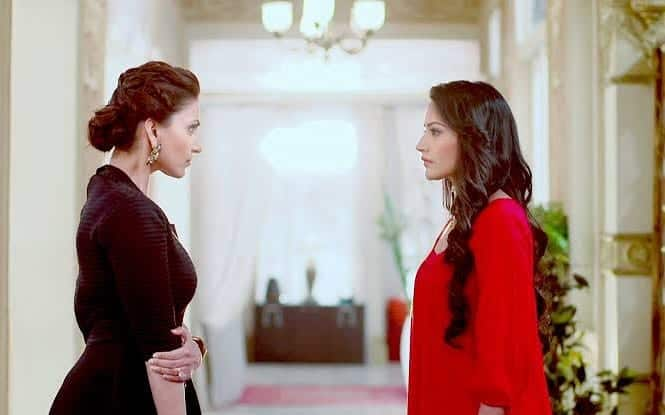 Episodes 29-32, Thursday, 4th of June 2020
Shivaay requests Anika not to bring up the issue about the chip, and the goon blackmails Ishana, and later, Ishana lies to Omkara about her identity.
Rudra and Omkara tease Shivaay about Anika, who later pours coffee on his shirt. Meanwhile, Rudra's efforts to impress the beautiful girl do not bear fruit.
Shivaay is pissed off at Anika for spilling coffee on him, and later, he informs Tej about the decision of the police to let Gayatri go. Rudra refuses to acknowledge Sumi in front of Romi.
Tia decides to get cosy with Shivaay who thinks that she is Anika and embraces her!
Episodes 33-36, Friday, 5th of June 2020
The police commissioner informs Shivaay about Gayatri's release, and at the press conference, Gayatri blames the members of the Oberoi family for the death of her husband. Later, she attempts to kill Shivaay, but instead, she shoots Rudra!
Shivaay threatens Gayatri for shooting Rudra and later, interrogates Tej about her.
Rudra uses his condition to gain favour from his girlfriends, and Ishana tries to stop Riddhima from meeting Omkara. Later, Shivaay opens up to Anika about the misunderstanding that took place.
Anika and Shivaay show hatred towards one another, and Ishana does not succeed in luring Omkara.
Episodes 37-40, Saturday, 6th of June 2020
The Oberois worry when Shivaay leaves, and later, they watch something disturbing on the 'breaking news'.
Ishana manages to escape from the Oberoi mansion, and the family is relieved when Shivaay returns.
Anika and Shivaay accidentally fall on each other, and Ishana tries to lure Riddhima before she could call Omkara.
Anika suspects that Shivaay could be mentally ill; hence, she informs the women. Omkara confronts Ishana about seeing her at the Oberoi house.
Episodes 41-44, Sunday, 7th of June 2020
Omkara and Shivaay inform Rudra about Soumya apologising to him although Anika advises Soumya on how to deal with him.
Omkara tells Ishana about Riddhima, although she lies about her identity. Tia wants Anika to ask Shivaay about the marriage, and Tej questions Svetlana for neglecting her work.
Pinki helps Janhvi in fixing his relationship with Tej, and Rudra discovers that Romi and Soumya are friends. Anika insists on fixing the relationship between Soumya and Rudra.
The Oberois enhance the security of their doors, although they discover an intrusion at night. Later, Ishana secretly goes to meet Omkara.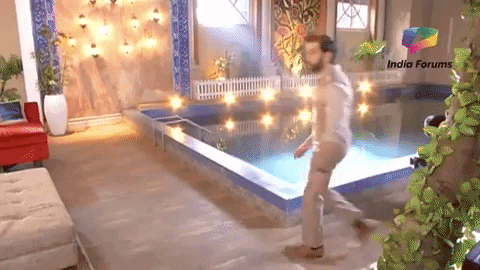 Episodes 45-48, Monday, 8th of June 2020
Shivaay questions Anika when he discovers that the intruder got in after Anika had used the code on the door. Tia tries to hide her accomplice from the Oberois.
Anika spots the stranger in Tia's house and confronts her about it, and Tej confirms to Shivaay that the security of the mansion will not be compromised.
Omkara assures Shivaay that he will help him trace the person who sold the video to the press, and Svetlana hands over the security plan to Tej.
Anika switches off the main power supply to save Rudra who nearly gets electrocuted. Later, Shivaay insults her for her decision.
Episodes 49-52, Tuesday, 9th of June 2020
Omkara informs Shivaay about the revelation that Anika did not sell the video to the press and asks him to apologise to her.
Anika proves her innocence to Shivaay and the family apologises to her. She agrees to go back to work on conditions, and Ishana plans to separate Omkara from Ridhima.
Shivaay prepares dinner for the whole family, and later, he requests Soumya to guide Rudra in choosing the best picture for wooing a lady.
Anika humbles Shivaay, and Omkara is shocked to spot Riddhima at the club.
READ ALSO: Family Affairs teasers: June 2020
Episodes 53-58, Wednesday, 10th of June 2020
Om and Shivaay try to fix their issues, and Omkara is angry at Riddhima for lying to him. Shivaay's mother expresses her concerns about his marriage.
Om gives Riddhima a second chance, although Ishana plans to ruin what they have. Meanwhile, Anika arranges for Raksha Bandhan.
On Raksha Bandhan, Priyanka comes up with a challenging game, and Sahil gets pissed when Anika is forced to work when his aunt arrives.
Shivaay questions Anika for not working and Roop comes up with a plan to ruin the occasion.
Episodes 57-62, Thursday, 11th of June 2020
Ishana causes conflict between Riddhima against Omkara, and the inspector informs Shivaay about the details of sensitive information about Omkara.
Roop's presence causes tension in the house, and Omkara realises that Shivaay has not made the right decision.
Rudra cheers Soumya up during the festival as the Oberois mark the Raksha Bandhan celebration.
Rudra engages in a romantic conversation with his crush, and Anika prepares a cake for Shivaay.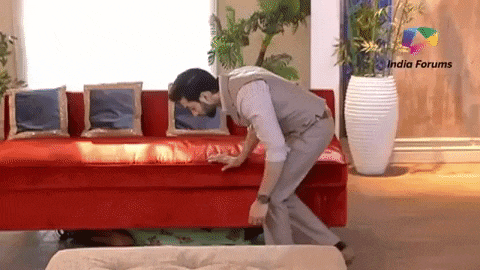 Episodes 61-64, Friday, 12th of June 2020
Anika explains to Shivaay about the incident, and later, he drops her at her house.
An unfortunate thing happens when Shivaay drops off Anika at her house, and he hides it from everyone. Meanwhile, the brothers prepare a surprise for the whole family.
Anika loses consciousness due to a gas explosion; hence Shivaay demands the security footage to ascertain the cause of the accident.
The Oberois take a family photo, and they include Soumya and Anika in it, and later, the men in the house plan to expose Bela and Mala. Shivaay apologises to Anika about what happened.
Episodes 65-68, Saturday, 13th of June 2020
Anika confronts Sundari about stealing money from Dadi, and Roop and Gayatri plan to have Shakti and Tej evicted from the house. Meanwhile, Shivaay and Rudra inquire about Bela from Omkara.
Omkara says something hurtful about Ishana's upbringing, and it makes her mad. Meanwhile, Pinki is concerned about Shivaay's marriage.
Anika discerns that she has been causing the most arguments with Shivaay; hence, she plans to spend time with him. Omkara opens up about his trust issues with Ishana.
Anika reminds Shivaay to finalise his marriage preparations and Rudra and Omkara are puzzled when Malika, Shivaay's girlfriend, shows up in the mansion.
READ ALSO: Kulfi the Singing Star teasers: June 2020
Episodes 69-72, Sunday, 14th of June 2020
Tej informs Shivaay and Shakti that Malika has eloped, and Malika apologises to the family about her mistake. Will Shivaay open up to Pinki about his relationship with Malika?
Malika appreciates Anika for her support, and later, she informs Omkara and Rudra about her relationship with Shivaay.
Anika's opinion about love impresses Shivaay, and later, Malika informs her ex-boyfriend that Siddharth's mother is hurting her. Soumya, Anika and Malika question Shivaay when he claims that boys are stronger than girls.
Rudra, Omkara and Shivaay pull a prank on the ladies to prove that they are mentally superior, and Dadi suggests that Anika should stay in the mansion.
Episodes 73-76, Monday, 15th of June 2020
Janhvi and Pinki scare Shakti and Tej as Priyanka scares Rudra and Omkara and Malika tackles Shivaay. Later, Tia spots Malika in Shivaay's room.
Shivaay questions Tia for not trusting him, and Anika announces that she will help him mend his relationship with Tia.
Malika organises an event to fix the relationship between Tia and Shivaay, and he agrees to attend the party. Meanwhile, Roop replaces Tej's phone; what is she planning?
Tej discovers that Roop stole her phone and informs the security. Meanwhile, Roop copies the content of the phone to her laptop before the authorities catch up with her, and Tia apologises to the man for not trusting him.
Episodes 77-80, Tuesday, 16th of June 2020
Omkara succeeds in uniting Tia and Shivaay, and Gayatri and Roop plot on how to steal the codes of the safe from Shakti.
The Oberoi brothers play truth and dare with the ladies, and later, Anika dances with Shivaay. Meanwhile, Gayatri plans an attack on the Oberoi family.
Rudra claims that Chubby has spiked the fruit punch, and Omkara makes fun of Shivaay.
Rudra informs Malika, Shivaay and Anika that he recorded the events of the party; hence, Anika and Shivaay stop the whole family from watching the clip. Tej informs Gayatri about Shakti's and Tej's locker codes.
READ ALSO: Gangaa teasers: June 2020
Episodes 81-84, Wednesday, 17th of June 2020
Tej informs Shivaay about the Ranas and the claims that the Oberois have hidden Malika to tarnish their image. Later, Siddharth Rana shows up at the Obieros mansion, and Malika informs him why she ran away from the wedding.
Siddharth's mother questions Malika for defaming the family, although Malika insists that Siddharth did not support her.
Malika tries to convince Shivaay to be on her side, and later, Shivaay goes through a thank you note that Malika writes to Anika.
The Oberoi brothers converse about women pursuing their dreams after marriage, and later, they discover the sacrifices that Janhvi made when Omkara was born.
Episodes 85-88, Thursday, 18th of June 2020
Priyanka and the Oberoi brother bring home Lord Ganesh's idol, and Pinki apologises to Dadi for the misunderstanding.
Pinki and Tej insist that the three brothers will perform the Ganesh puja rituals together. The alarm rings; will they catch Gayatri trying to commit the crime?
The police demand Gayatri to produce the CD that she wanted to steal from the Oberoi mansion and later, she accuses Shakti and Tej of a severe crime.
The three brothers are shocked to hear the allegations that are being made about their father and uncle. Shivaay refuses to perform the ritual until his father returns.
Episodes 89-92, Friday, 19th of June 2020
Shivaay and the rest of the family perform the ritual, although when a quarrel ensues between Tia and Anika, he realises something about Gayatri.
The brothers and Anika are worried about the CD. An important business deal does not go as planned. Omkara opens up to Riddhima about his issues.
Tia insists that the deal will only work if she gets married to Shivaay, and the Oberois comply with the proposal, although they are aware that they are being blackmailed. How will it be for Anika to plan the wedding?
Rudra and Omkara try to convince Shivaay that Anika is his perfect match; how will he take this information?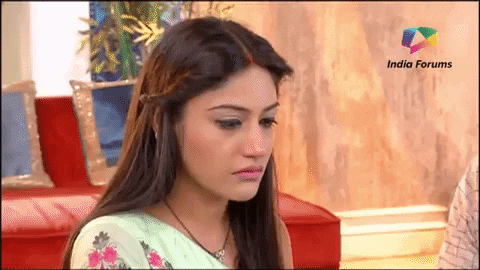 Episodes 93-96, Saturday, 20th of June 2020
Tia forces Shivaay to marry her, and Rudra, Omkara and Priyanka appreciate Anika for planning everything within the short notice.
Anika decides to prove that Shakti and Tej are innocent; what does she know about the content of the CD?
The wedding ceremony begins, and Anika informs the three brothers that she has found evidence that could prove Shakti's and Tej's innocence. Shivaay goes through the video and realises that it is fake.
Shivaay and Omkara inform the commissioner about the newly found evidence. Later, they set out to find the lady in the video.
Episodes 97-100, Sunday, 21st of June 2020
Shivaay and Anika find the house, and when they get in, a blind lady hits Shivaay and their suspect escapes. Will Anika manage to catch the girl?
Shivaay informs Tej about charges being dropped and through Anika, he learns about Tej and Gayatri. Meanwhile, the Chhabras insist that Priyanka should get married to their son.
Soumya informs Anika and Priyanka about the cunning nature of Chhabra's son, will they believe her? Will Anika manage to convince Shivaay before the situation escalates?
The Chhabras perform the Roka ceremony before Priyanka and Dev leave for Los Angeles, and Gayatri calls Shivaay to trouble him.
READ ALSO: Gomora Teasers: June 2020
Episodes 101-104, Monday, 22nd of June 2020
Shivaay questions Mr Chhabra for making them believe that Dev is Chaya; hence, the Oberois cancel the wedding. Later, Priyanka informs Anika to help her convince Shivaay to let her meet with Dev.
Anika spots Dev in Priyanka's room, and Shivaay blames Anika for letting them meet. Meanwhile, Rudra attempts to fix the issues between Ryan and Soumya.
Omkara tries to make Shivaay realise the mistake that he made, and Anika decides to quit the job. Later, he receives a call from Gayatri, and he furiously goes to meet her.
The Oberois are unhappy with how Shivaay has been handling his anger, and ACP Ranvir blames him for Gayatri's murder.
Episodes 105-108, Tuesday, 23rd of June 2020
Anika informs ACP Ranvir about what happened on the night that Gayatri was murdered. Will this information get Shivaay out of the mess?
Anika gets into trouble, and Shivaay comes through for her. Will this act make her forgive him?
The three brothers consume excess painkillers, and later, Shivaay questions Anika about why she saved him. Is he beginning to fall for her?
Rudra informs Soumya that he has planned for a date between her and Rihaan. Later, Soumya decides to expose Romi's truth to Rudra.
Episodes 109-112, Wednesday, 24th of June 2020
Shivaay thanks Anika before the whole family, although he proposes to Tia after the occasion!
Anika informs Shivaay about the events of the previous night, and they develop feelings for one another. Soumya worries that Rudra might fall into the trap that Romi has set up.
Rudra stresses about meeting Romi and Shivaay and Anika dream about one another. Riddhima issues Omkara an ultimatum.
Priyanka discloses ACP Ranveer's envelop to Omkara.
Episodes 113-116, Thursday, 25th of June 2020
Omkara worries since that in the envelope there are details of the person who knows about the accident.
Anika spots Tia embracing someone, and Rudra discovers that Soumya is the much-talked-about Love Angel.
Anika tries to talk to Shivaay about Tia, although, he misunderstands everything. Priyanka finds out that Ranveer is a police officer, and Soumya tries to explain her situation to Rudra.
Rudra and Omkar assure Anika that they will find the missing pieces of the puzzles before she informs Shivaay. Later, Rudra and Anika try to find out the identity of the mystery man.
Episodes 117-118, Friday, 26th of June 2020
Rudra and Anika spot Tia at the spa and they try to spy on her. In the process, Anika gets locked up in the sauna room.
Tia questions Anika about spying on her, and Shivaay confronts Omkara, Rudra and Anika for their actions. Later, Anika apologises to Tia.
Anika declines Shivaay's offer and Omkara questions ACP Ranveer for troubling Priyanka. Romi talks of marrying Rudra and this information bothers him.
Anika spots Tia with a man and decides to inform Shivaay, and Rudra runs aways from Romi's house. Meanwhile, Tej questions Omkara about his life when he falls back into taking drugs.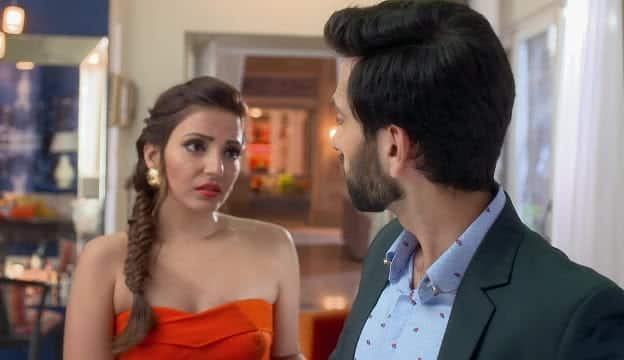 Episodes 121-124, Saturday, 27th of June 2020
Rudra sees Romi in his room, and he is shocked, and Anika tries to gather more details about Tia's affair. Priyanka warns Ranveer to respect her privacy.
Anika eavesdrops Tia's phone call and decides to find out more information, and Omkara feels more guilty when he learns that he is the reason why the boy is orphaned.
Soumya and Rudra get drunk and end up in vulnerable positions, and Anika is determined to find out the truth about Tia's lover.
Rudra and Soumya discover that they are married, and Shivaay is shocked to find Omkara is unconscious after taking drugs.
Episodes 125-128, Sunday, 28th of June 2020
Tia informs Shivaay that they should find a man for Anika, and Soumya and Rudra decide to cancel their marriage. Shivaay apologises to Omkara for not being a caring brother.
At the puja, Tia is jealous at how Shivaay relates with Anika, and Omkara is determined to announce something to the whole family.
Rudra informs Soumya that they should not see each other, and Anika receives Daksh, Shivaay's childhood friend.
Anika shows up with Daksh, and Shivaay gets jealous. Later, Rehaan asks for Soumya's hand in marriage, and Riddhima convinces Omkara to listen to Tej.
Episodes 129-132, Monday, 29th of June 2020
Daksh insists that he loves Anika and that he will marry her. Later, Omkara goes through a document and questions Tej.
Shivaay tries to stop Daksh from his intentions to propose to Anika, although it is too late. Omkara is mad at Riddhima and Tej for lying to him.
Daksh informs Shivaay that Anika has refused to marry him and insists that she should go with him to a show. Anika finds herself locked in her house. Who is doing this to her?
Shivaay takes Daksh to the pub before going to meet Anika, and Anika finds a clue related to Daksh. Is Daksh trying to harm her?
READ ALSO: 7de Laan Teasers: June 2020
Episodes 133-136, Tuesday, 30th of June 2020
Anika is shocked when she sees Shivaay apologising to Daksh on her behalf and Anika stumbles upon proof to implicate Tia.
Tia discovers that Anika has proof against her, but she gets rid of it. Later, she hears Shivaay talking about her.
Anika is attacked by her assistant, although Daksh shows up on time to save her.
Tia tips off Anika about something and Shivaay, Omkara and Rudra dance together at the sangeet ceremony.
Anika
Anika puts herself in the most vulnerable positions to rescue Shivaay out of his mess. She even spies on Tia to ascertain that she is cheating on him. However, she does not get the due diligence that she deserves. Will she continue to fight for love?
Shivaay
Shivaay is torn between Anika's good deeds and Tia, who tries to blackmail him so that he marries her. Anika comes through for him in the most complicated situation. Will he give in to how he feels about her?
Game of Love teasers for June 2020 are a tip of the iceberg of what is going to happen in the oncoming episodes. Be sure to tune in to Star Life every day between 10:00 pm and 11:00 pm for more gist about the show.
READ ALSO:
Chasing My Heart: plot summary, full story, cast with images, teasers
Arendsvlei Teasers: June 2020
Made For Each Other Teasers: May 2020
Mehek 2 Teasers June 2020
Source: Briefly News