- Benjamin Banneker, who has schools, streets, businesses, parks and awards named after him, was a designer of the US capital Washington DC
- Although famous white architects by names Pierre Charles L'Enfant and Andrew Ellicott had contributed greatly, it is clear Washington DC couldn't have happened the way it did without the massive contribution of Banneker
- Banneker also built what is said to be the first clock in America in 1753
PAY ATTENTION: Click "See First" under the "Following" tab to see Briefly.co.za News on your News Feed!
Benjamin Banneker, an accomplished mathematician, scholar, and astronomer was a man who helped greatly in the designing of Washington DC to become the capital of the United States.
In a report compiled by Face2FaceAfrica, famous white architects by names Pierre Charles L'Enfant and then Andrew Ellicott are usually accorded the accolade of undertaking the project without highlighting the work of Banneker.
It has however come to light that without Banneker, the project wouldn't have happened.
READ ALSO: Covid-19 update: DA wants Dlamini-Zuma axed, child cases revealed
In being a part of the surveying team for the project, Banneker, a free black man in a nation that was still practising slavery, used his skills to debunk the theory that blacks were an inferior race.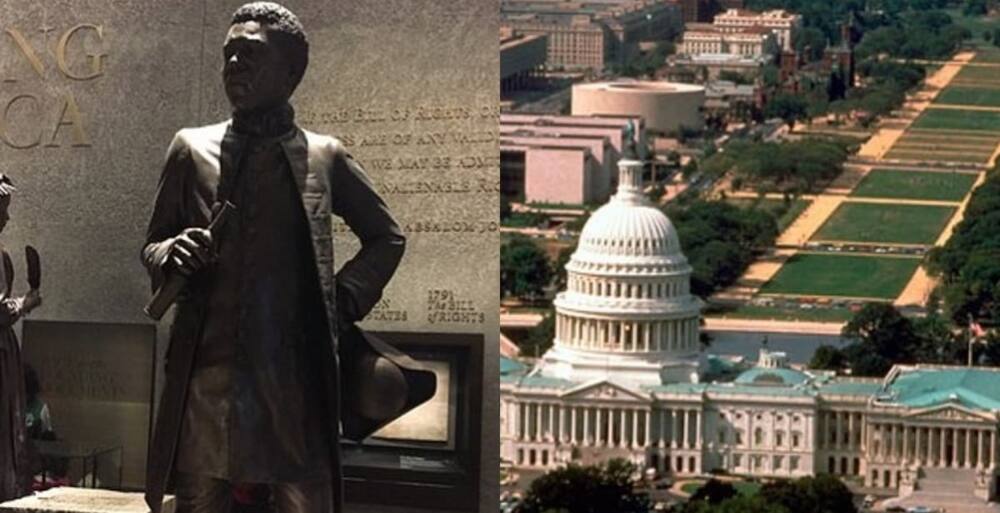 Banneker not only grew up as one of the only 200 free African-Americans among 13 000 whites and 4000 slaves in Baltimore County, but also grew up to build what is said to be the first clock in America in 1753.
It is indicated that Banneker's main role in surveying the new capital was to make astronomical observations to determine the starting point for the survey and to also use his calculations to establish the boundary points for the district.
Banneker's work grew significant after Pierre Charles L'Enfant in 1791, developed a grand design for the capital but abandoned the project because of some issues with his superiors.
When he left, he took away all the designs with him, creating confusion for other planners as to how to proceed with the project.
That was when Banneker came and rescued everyone.
Banneker produced the plans from memory in two days and the project took off again.
The black man got recognition for that and scores of schools, streets, businesses, parks and awards have been named after him.
Enjoyed reading our story? Download BRIEFLY's news app on Google Play now and stay up-to-date with major South African news!