Jack Nowell bio: age, wife, parents, Siya Kolisi, tattoo, Red Bull, salary, profile, net worth
Jack Nowell is a professional union rugby player who hails from England. He is currently representing Exeter Chiefs in the Premiership Rugby competition. Also, Nowell is a versatile sportsman with an impressive track record. This helps to explain why he is a firm fan's favourite in the sport.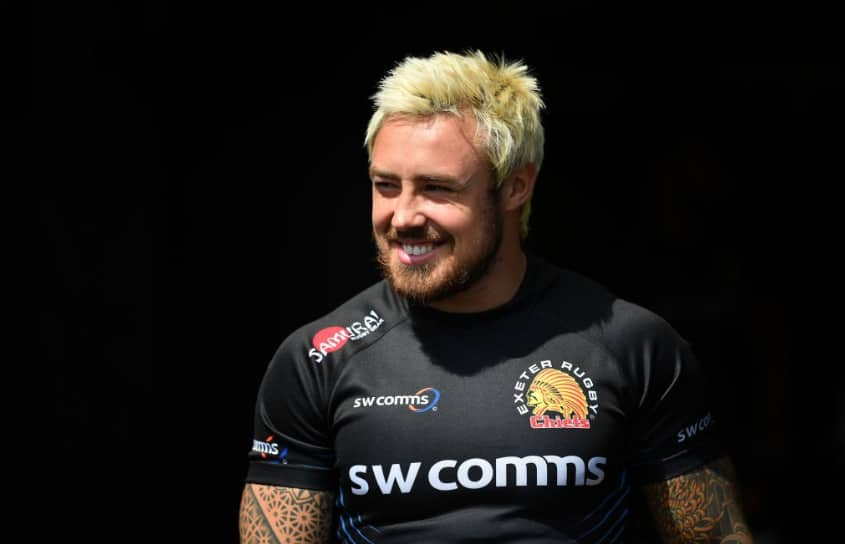 Over the years, Jack has proven to be a skilled and talented rugby player. He has played for many teams, previously, before settling for Exeter Chiefs. For instance, he has played for Redruth R.F.C., Cornish Pirates, Plymouth, Albion, and under 18 & 20 national teams. You may want to figure out more about him and why he is a darling for many rugby fans.
Jack Nowell profile summary
Full names: Jack Thomas Nowell
Date of birth: 11th April 1993
Age: 27 years old
Zodiac sign: Aries
Place of birth: Cornwall, United Kingdom
Occupation: Rugby player
Current club: Exeter Chiefs
Positions: Wing, full-back, outside centre
Height: 5 ft 11 in (1.80 m)
Weight: 98 kg
Jack Nowell biography
Jack Thomas Nowell was born on 11th April 1993 in Cornwall, United Kingdom. He is the son to Mike and Louisa Nowell.
The player was brought up in a humble family. In 2015, Jack Nowell father was a renowned sea-fisherman. The Exeter Chiefs winger has four known siblings, two brothers and two sisters.
One of his brothers, Frankie Nowell, is a rugby player playing in the Truro College squad. Also, the rising star has two sisters. The name of one of Jack Nowell sisters is Olivia Maisie Hailey Nowell.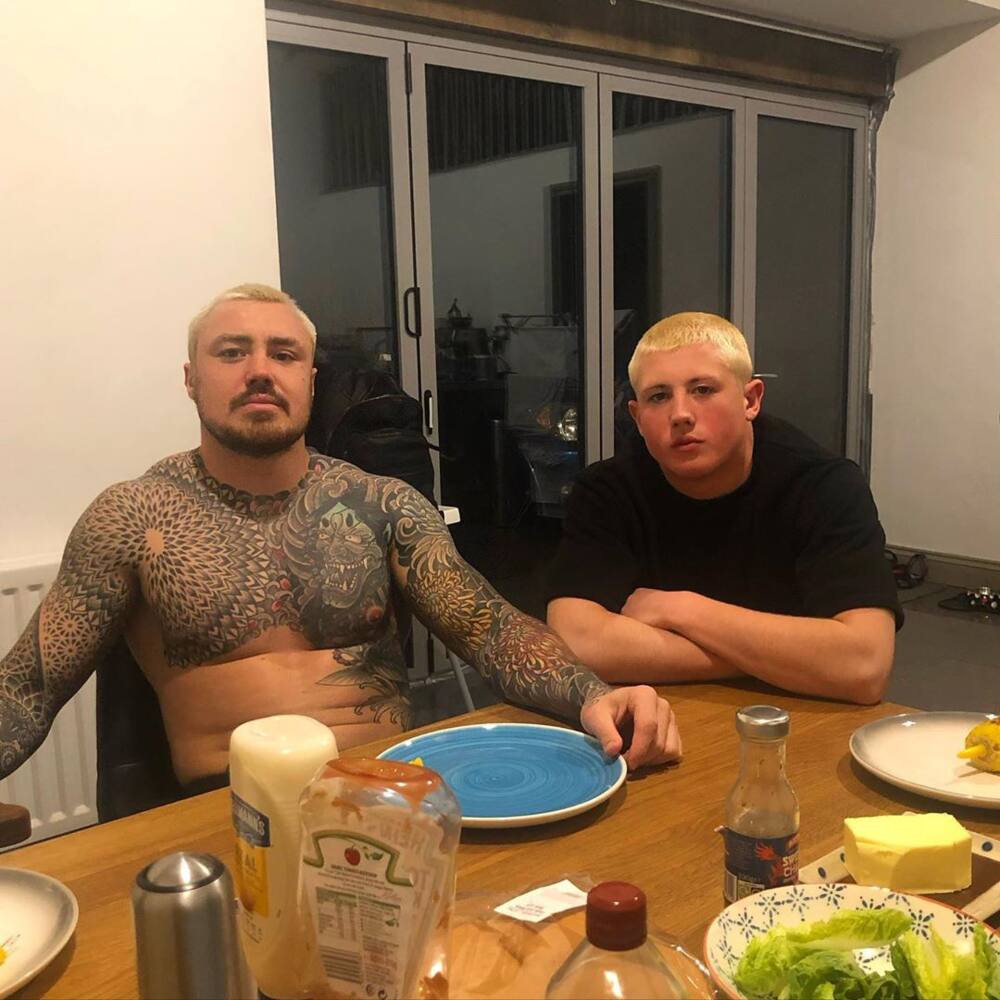 She is an actress, YouTuber, and a model at Victoria's Secrets Model agency. The name of the other sister is Ella. Finally, he has another brother who goes by the name Henry Nowell.
READ ALSO: Goldberg bio: age, real name, children, wife, return, vs Undertaker, net worth, profile
Surprisingly, Jack did not know who he wanted to become once he completed his education. At some point, he told his mother that he wanted to follow his dad's footsteps, become a sea-fisherman. His mother was against the idea. Instead, she always told him:
No, you are not; you've got an education to fall back on.
Overall, he realized his dreams when he got to college. He slowly started embracing the sport through the help of his family. For instance, his father motivated him through a small token for every try he scored. Again, speaking to Daily Mail, he said:
Dad used to bribe me by paying me a quid for every try I scored, but he stopped when I scored 12 in one game against Redruth. He said you can play on your own now, son.
Education
He attended Mounts Bay School before proceeding to Hearmoor for his secondary school studies. He also attended Newlyn School. Further, Jack continued to Truro College, where he pursued a sports performance and excellence course.
How old is Jack Nowell?
The Cornish athlete turned 27 years old on the 11th of April 2020. Usually, he celebrates his birthday with his followers on social media, but that did not happen this year.
Love of tattoos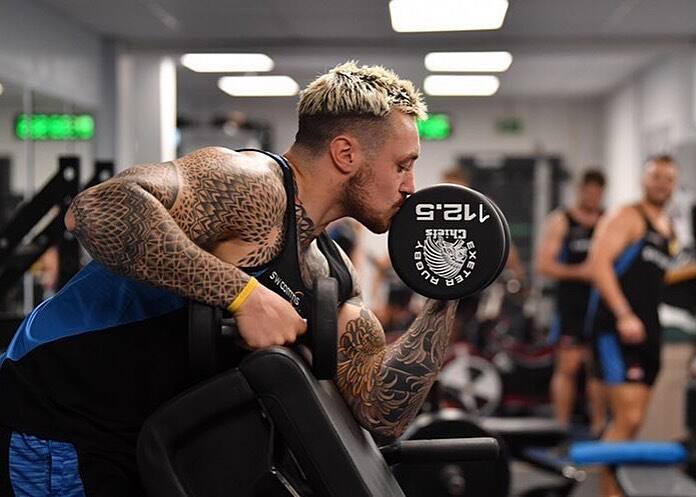 To him, tattoos are a family heritage thing. Remember, he comes from a village of sea fishermen. He grew up to find almost everyone tattooed their bodies. People in his town believe that they protect them from bad omen when they go out to fish in the sea. His tattoos are similar to those of his father. Also, all of his family members have at least one tattoo.
The Cornish star is easily identified by his unique hairstyles. At some point, he had to cut the tail of his long hair, resulting in some fans branding him "average Jack." He once took to social media, sharing an epic story about his different hairstyles.
Body statistics
The athlete has a perfect body physique suitable for his career. At the moment, Jack Nowell height is 5 ft 11 in, which is 1.80 m. Also, he joined his current club while weighing 80 kg. He has since added 18 kg, making his current weight 98 kg (216 lb).
Dating and marriage life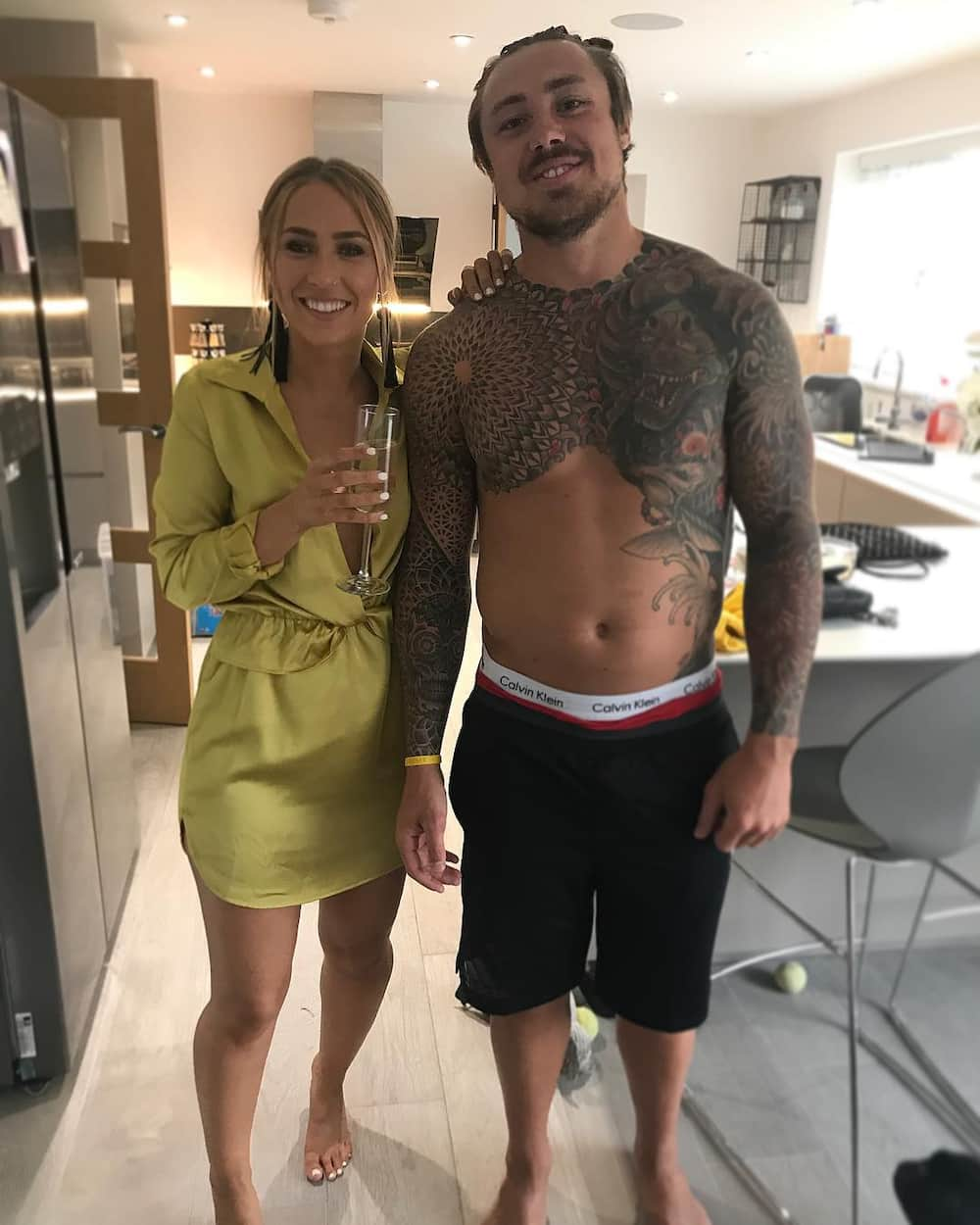 Jack is among the people who are lucky to have married their childhood sweethearts. Well, the name of his long-term girlfriend is Zoe Pearce. He knew her at the age of 14 years when she moved from Essex to Cornwall. However, they become serious about their relationship a few years later.
I've known Zoe since I was 14 when she came down to Cornwall from Essex. We were friends but never really got together properly until I was about 20-21 years old. I went back down to Cornwall to see my family and happened to bump into her. We had a good catch-up, and we now have a kid and a house, so it's pretty weird!
Jack Nowell wife is a spa therapist. Their firstborn child is a girl; her name is Nori. The two are expecting a second baby in a few weeks from now. Also, she is supportive of his career. Overall, they are a favorite couple for many people who follow them on social media.
Rugby profile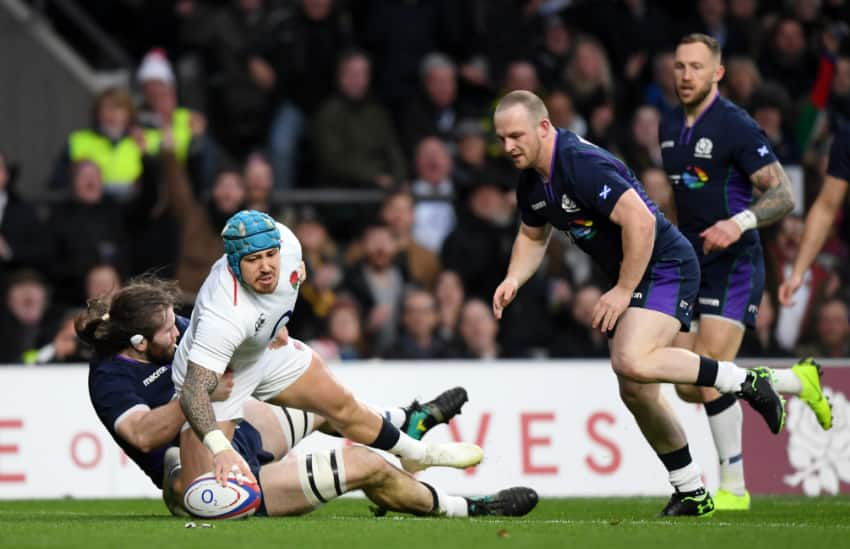 Jack Nowell rugby career officially started back in 2010 while he was playing for Redruth. He played the team for approximately a year before moving to Plymouth Albion. During his time in the two clubs, he made 17 appearances with 25 points. Jack made his Exeter Chiefs debut on 25th November 2012.
The Chiefs were playing against London Irish in the Premiership, where they won. His skills in the match, as well as the games that followed, were commendable. It saw him gain a place in the first team. Also, he won the LV=Breakthrough Player Award in the 2012/13 season.
Jack's remarkable performance is among the many things his admirers love about him. In 2017, he was selected to join legendary players at the British & Lion tour in New Zealand. His participation saw the lions secure a crucial draw in the final. He has also been representing the England national teams in different leagues.
READ ALSO: Seabelo Senatla age, girlfriend, current club, stats, salary, net worth
Red Bull sponsorship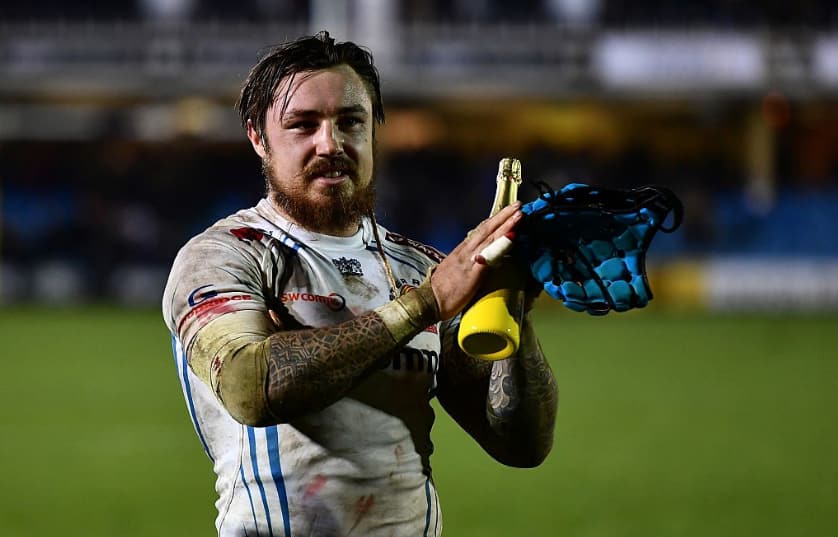 The energy drink company has been working in partnership with the Chiefs, Jack's current club. So, that makes the player part of the agreement. Interestingly, the player drinks two cans of the Red Bull energy drink before any match. Also, he loves his Red Bull-branded headgear.
Jack Nowell salary and net worth
Despite Jack Nowell age, he is currently among the highest-paid rugby players in England. According to the Guardian, the star received around £25,000 for every England appearance. Besides, it explains why he was willing to take a 25% cut during the coronavirus pandemic.
At the moment, Jack Nowell worth is under review. However, some sources such as Idol Net worth estimates his net worth to be around $22 million. Judging by his lavish style, he is a wealth player. He also owns a restaurant.
Social media presence
The Exeter Chiefs winger enjoys a considerable following on different social media platforms. For instance, Jack Nowell Instagram has 163k followers. Usually, the player updates his followers about his career as well as personal matters. Jack Nowell and Siya Kolisi recently took their fans by surprise when they united to entertain them online.
FAQs
These are among the many queries asked about the Chiefs' winger.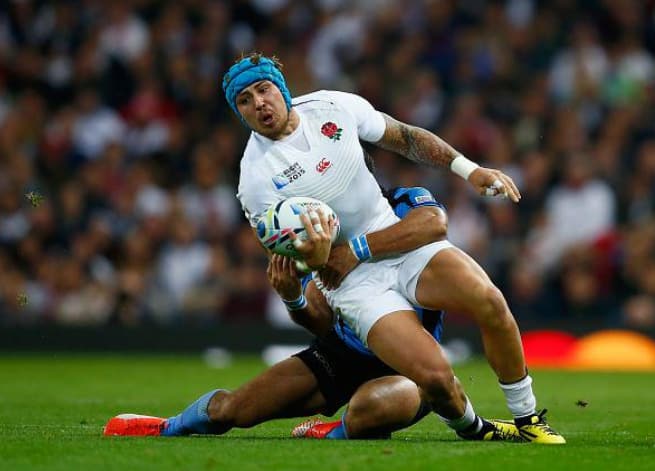 Where is Jack Nowell?
The star is currently staying in the United Kingdom, where he is representing Exeter Chiefs. He signed a two-year contract with the club. He hails from Cornwall, UK.
Is Jack Nowell sponsored by Red Bull?
The player plays for a team that partners with Red Bull energy drink. The deal was finalized at Sandy Park in 2018. Nowell was part of the senior players who were present when the two parties signed the agreement.
How much is Jack Nowell worth?
Unfortunately, his net worth is under review. However, he lives a lavish lifestyle with his family. Some sources have recently reported different figures which are not reliable. Besides, the player has not come public about the issue yet.
Is Jack Nowell still injured?
He has been suffering from an ankle injury. The injury saw him miss out on the national team squad set to represent the country in the Six Nations Championship in 2020. He is currently recovering from the injury.
Jack Nowell has, no doubt, become the best rugby player in England. His skills continue to improve every time he steps in the pitch. Also, he is a versatile player. This might be the beginning of his long and successful career to come.
READ ALSO:
Rassie van der Dussen age, family, stats, record, education, salary, net worth, profile
Jacques Nienaber bio, age, wife, education, Springboks, salary, army, profile
Damian Willemse age, measurements, girlfriend, World Cup, injury, current team, position, stats, salary and Instagram
Source: Briefly.co.za