This is Love teasers: June 2020
Love, sibling rivalry, and revenge are some of the most common themes in soap operas. If you love how most of the shows are curated, you might want to check out This is Love. To catch up with the show's plot, This is Love teasers for June 2020 have provided a summary of what to expect in June.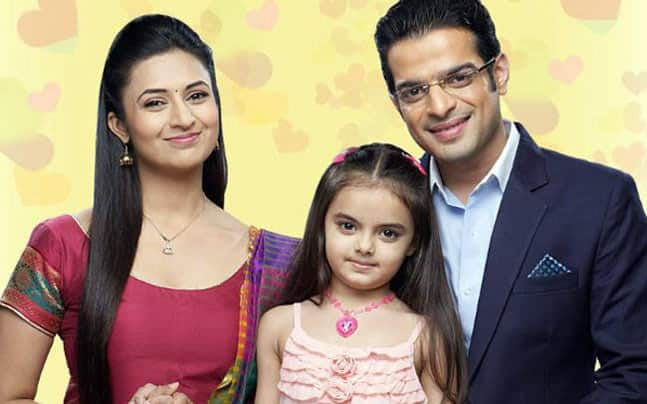 Did the most recent episode of This is Love leave you with a series of questions? Would you like to find out what the outcome of Arijit's plan will be and whether Raman will come out alive? If that is the case, you might want to go through This is Love teasers for June 2020.
This is Love teasers for June 2020
These are some of the highlights of the oncoming episodes that will air in June 2020.
Episodes 1774-1775, Monday, 1st of June 2020
The wedding day that everyone has been anticipating for is finally here, and Aliya and Yug cannot hide their excitement.
Ishita fails to show up, and this causes Karan to worry so much. Ruhi tries to help him put his worries to rest.
Episodes 1776-1777, Tuesday 2nd of June 2020
Shagun hooks up with a mysterious man; what is she planning?
Ruhi and Aliya engage in an argument, and Arijit makes a devilish joke at a time when the family is worried about Ishita's whereabouts.
Episodes 1778-1779, Wednesday 3rd of June 2020
Yug and Karan argue, and Ishita is shocked at how odd the family is. Later, Arijit Saxena shows up, and Karan is doubtful about his visit and his attitude.
Someone sends Ishita an anonymous text. Who could this person be, and why are they sending her the message?
Episodes 1780-1781, Thursday 4th of June 2020
Arijit's visit culminates in a failed dinner date, and this makes Shagun pissed off. On the other side, Ishita declares Yug as the project head, and this makes Karan vexed.
Shagun insists that Mani should take Ishita to see a psychiatrist.
Episodes 1782-1783, Friday 5th of June 2020
Arijit holds Ishita against her wish in the asylum. Later, he misleads the Bhallas using her phone.
Ishita comes up with an indigenous plan as Arijit injects a harmful solution into Raman's body.
Episodes 1784-1785, Monday 8th of June 2020
Mani and Ishita discover some useful clues regarding Raman's disappearance. The police show up to question the Bhallas, and this makes Aliya and Ruhi stunned.
Aliya declares that she will be relocating from the mansion with Yug. Later, she goes for a secret meeting with Ruhi, and an unexpected thing happens.
Episodes 1786-1787, Tuesday, 9th of June 2020
Ruhi and Aliya try to come up with a plan to help solve the differences between Karan and Yug. Later, a fierce argument ensues between Aliya and Ruhi, and Ishita sees it.
Arijit tricks Dr Sunita into injecting Ishita with a dangerous drug as he continues to hold Raman captive. He then confuses the Bhallas by texting them using Ishita's phone.
Episodes 1788-1789, Wednesday, 10th of June 2020
Arijit traps Raman who seems to be too intoxicated to realise it, into his house. He has no idea that Ruhi and Karan are coming up with a plan to expose him.
Arijit fidgets when Karan and Ruhi suspiciously search his house. Yug secretly goes to the asylum, and Arijit rushes to relocate Ishita. Is he going to make it on time before Yug catches him?
Episodes 1790-1791, Thursday, 11th of June 2020
Dr Sunita is sceptical about causing harm to Ishita, and Mihika is beginning to sense some of the inconsistencies. Meanwhile, Karan fakes a fight with Yug before Arijit. Will Arijit buy this trick?
Karan gets suspicious and goes to the asylum while Ruhi devises a plan to trap Arijit; will this plan work? Later, an unexpected thing happens, and it shocks Simmi and Mihika.
Episodes 1792-1793, Friday, 12th of June 2020
Simmi and Mihika plan an attack on the caterer to find important clues that will help in locating Ishita. Later, the Bhallas hear some shocking revelation from Ishita, and it leaves them shocked.
Ishita hits Bhuvan on his head, and he faints. Is this the perfect time to escape? Meanwhile, Aliya and Yug get to her location and engage in a fight with Arijit's goons. Will they outsmart them?
Episodes 1794-1795, Monday 15th of June 2020
Ishita informs Yug that the drugs that she was injected are taking a toll on her and Ruhi begins to doubt the sudden request that Arijit is making.
Mani pulls a couple of tricks on the goons as Ruhi and Karan observe them as they try to locate Ishita. Arijit receives a phone call that makes him tensed. Is it the end of the road for him?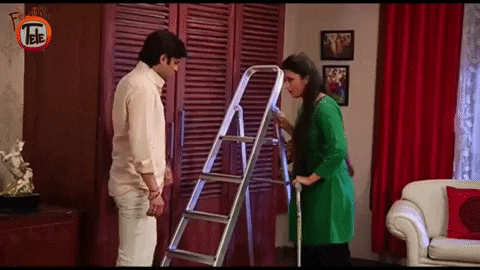 Episodes 1796-1797, Tuesday, 16th of June 2020
Yug and Karan come up with a plan to trap Ishita alongside the kidnappers. Elsewhere, Mihika and Simmi decide to take Santosh and Madhu out for shopping
Ishita has a horrifying dream, and Raman struggles to make a request. Arijit is shocked by the sudden move that the Bhallas make.
Episodes 1798-1799, Wednesday, 17th of June 2020
The Bhallas come across some shocking information about Mani as they struggle to find Raman. Later, Mani and Simmi get into an argument.
Ishita receives a strange text that causes her to rush to meet Raman's kidnapper. When she gets to the location, she witnesses Arijit as he pushes Raman off a high building!
Episodes 1800-1801, Thursday, 18th of June 2020
Ishita gives her family the details of the accident, and they are devastated when they hear about Raman's miseries. Arijit anxiously wants to hear the news of Raman's death.
Madhu and Santosh sense something odd when they spot the whole family at the hospital. Later, Arijit creates a commotion in the office to meet Ishita. Is he worried that she could be a threat?
Episodes 1802-1803, Friday, 19th of June 2020
Ishita creates a scene to meet Raman, and Arijit comes up with a new plan to take Raman down.
Arijit tries to find clues about Raman's condition as Bhuvan spies on the Bhallas. Later, the Bhallas decide to go to the scene of the accident.
Episodes 1804-1805, Monday, 22nd of June 2020
Mani, Karan and Yug succeed in finding a vital clue, and Ishita is about to get shocked about something. Meanwhile, Ruhi creates a scene at the hospital.
Arijit decides to play tricks on Santosh by sending her a misleading text. Later, Ishita spots Bhuvan and unexpectedly decides to punish him.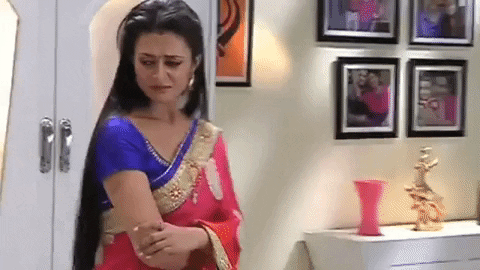 Episodes 1806-1807, Tuesday, 23rd of June 2020
Bhuvan tries to escape from his boss, and in the process, he gets involved in an accident. Later, Arijit discovers that Raman is still alive! How is he going to react to this news?
Santosh discovers that Raman is in hospital; hence he scolds Ishita. Later, the doctor uncovers Raman's face and the Bhallas are left in shock.
READ ALSO: Uzalo Teasers: June 2020
Episode 1808-1809, Wednesday, 24th of June 2020
Raman gets a new face after the surgery, and this makes the Bhallas be in a state of denial. Later, Ishita finds it hard to let the reality of the situation sink in.
Arijit and Bhuvan sneak into the hospital to murder Raman. Will their plan be fulfilled?
Episodes 1810-1811, Thursday, 25th of June 2020
The Bhallas celebrate Rakhi with Raman, and Ruhi informs Karan to stay away from Raman. However, the celebratory mood is terminated by the Raman's startling realisation.
The investors threaten to back out of the deal, and the Bhallas are shocked by this move. Arijit tries to cause a fuss between Karan and Raman, although Ruhi informs him to stay alert.
Episode 1812, Friday, 26th of June 2020
Omprakash is so agitated that he slaps Raman. On the other hand, Karan is doubtful about Raman's identity.
Episode 1813-1814, Monday, 29th of June 2020
Simmi and Ishita are shocked by the demands that Raman makes, and Karan adds a drug in his drink.
Raman furiously asks Karan to go away, and later, Ishita gets injured.
READ ALSO: 7de Laan Teasers: June 2020
Episodes 1815-1816, Tuesday, 30th of June 2020
Sudha is also suspicious about Raman's identity; hence, he refuses to authorise the marriage between Ruhi and Karan.
Raman publicly proves his identity and this move makes Arijit so mad. Later, Sudha insinuates that Ishita has an affair, and Karan threatens to run away with Ruhi.
Ishita
Ishita unexpectedly gets abducted by Arijit's men, and she is locked up in the asylum. Her abductor uses her phone to mislead the Bhallas. However, her guardian angels show up to rescue her. Later, she witnesses Arijit as he pushes Raman off a tall building. Will she use this information against him?
Arijit
Arijit plots Ishita's abduction. Later, he inflicts pain on Raman by injecting him an unknown drug. However, his plan is cut short when Yug, Aliya, Karan, and Ruhi manage to rescue Ishita. Later, he attempts to kill Raman, although his plan does not go as he wants to. He is doomed when he learns that Raman is still alive.
This is Love teasers for June 2020 are evidence of how intense the show is becoming. If you wish to find out more about what is going to transpire in the oncoming episodes, you should tune in to Glow TV every weekday at 7:00 pm and 7:30 pm.
READ ALSO:
Game of Love Teasers: June 2020
Mehek 2 Teasers June 2020
This is Fate 2 Teasers: June 2020
Source: Briefly.co.za