Age is Just a Number teasers have all the juicy spoilers about a love story between a man and a woman who have a significant age difference. Although some cultures frown upon this type of love, it knows no age or gender. Check out the premiere episodes of Age is Just a Number from Mondays to Sundays at 1800hrs on Zee World.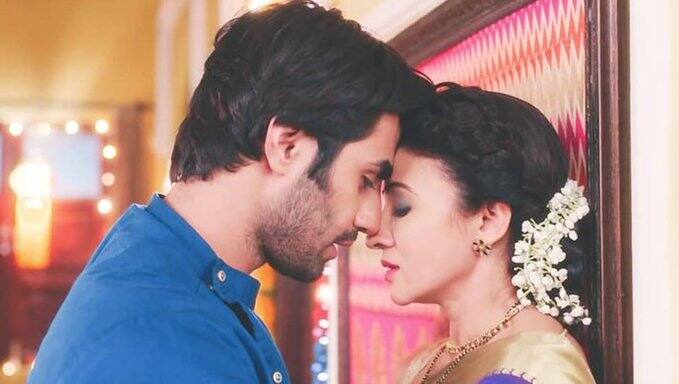 Sahil Agarwal is a 24-year-old wealthy bachelor. He falls in love with a 48-year-old widow named Vedika Mathur. She rejects him, but she falls in love with him later on. Bimla Agarwal, Sahil's aunt, and most of the Agarwal family members oppose their love. He marries Nidhi, but will their marriage last?
What is happening on Age is Just a Number in June 2020?
Here are the episodes that you should not miss.
Trouble strikes in paradise
Sahil's lie is exposed, thus ruining his relationship with the woman he is in love with secretly.
1/06/2020: Monday (E 5)
Vedika rains hell in the Mathur household after discovering Sahil's lie. She implements extreme measures against him. He has the responsibility to mend his broken relationship with her.
2/06/2020: Tuesday (E 6)
Sahil saves Vedika from embarrassment because she is portrayed as the enemy of development. He desires to open up about his love for her.
3/06/2020: Wednesday (E 7)
Bimla hatches a plot against Vedika that might leave her homeless if she succeeds. Sahil is committed to saving Vedika from getting hurt by his aunt, but she is upset with him for sticking his nose in her business.
4/06/2020: Thursday (E 8)
Bimla intends to bring Sahil back home on his birthday; hence she seeks help from her enemy, Vedika. He has a condition for Vedika before he agrees to join the Agarwal family on his birthday.
5/06/2020: Friday (E 9)
Bimla teams up with other women to shame Vedika during Sahil's birthday party.
The marriage proposal
Will Vedika accept to marry Gautam?
6/06/2020: Saturday (E 10)
Vedika's mother is excited to have a wealthy future son-in-law after Gautam proposes marriage to Vedika.
7/06/2020: Sunday (E 11)
Sahil is set to protect Vedika from marrying Gautam after accepting his marriage proposal because he knows that she will regret her decision. Sahil's presence threatens Gautam's forthcoming marriage; thus, he schemes to separate them.
8/06/2020: Monday (E 12)
Vedika's daughter Arya is taken in hostage by unknown people. Sahil risks his life to save her, but Gautam plays the hero to win Vedika's trust.
9/06/2020: Tuesday (E 13)
Sahil is giving up on the love of his life because her wedding is four days away. Maya persuades Vedika to stand up for the man she loves.
10/06/2020: Wednesday (E 14)
Puneesh requests Gautam and Vedika to host their wedding at the Agarwal's family mansion. The bride is uncomfortable with the proposed wedding venue because she does not get along with them.
Will the wedding be canceled?
The bride attempts to call off the wedding.
11/06/2020: Thursday (E 15)
Vedika changes her mind about marrying Gautam, but he rejects her proposal to cancel the wedding. He threatens to kill Arya if the marriage ceremony is withdrawn. Gautam also hires men to attack and injure Sahil to prevent him from stopping the wedding.
12/06/2020: Friday (E 16)
Gautam is arrested for being a threat to Arya's life. He is also charged with other crimes. Sahil tells his aunt, Bimla, about his desire to marry Vedika. Bimla blackmails him into changing his decision.
13/06/2020: Saturday (E 17)
Bimla and Puneesh scheme to get Vedika fired from her job. Will she be imprisoned because of false allegations?
14/06/2020: Sunday (E 18)
Sahil plans to marry the one he truly loves.
15/06/2020: Monday (E 19)
Vedika finds out Puneesh's secrets. Is he a fraudster? Will she bring to light his wrongs? If she exposes him, an innocent young woman will get hurt.
READ ALSO: This is Fate 2 Teasers: June 2020
A love confession stirs more trouble
Will Vedika go out of her comfort zone and cultural restrictions by marrying her love?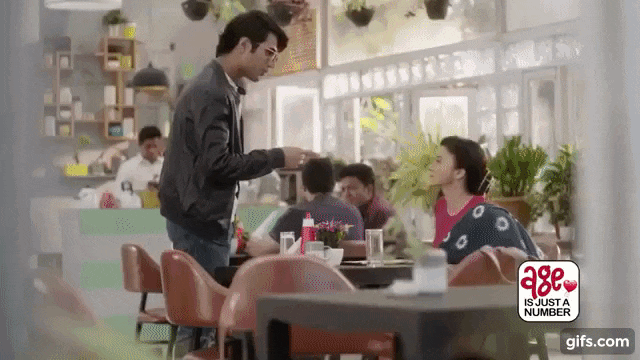 16/06/2020: Tuesday (E 20)
Sahil protects Vedika from false allegations by declaring his love for her.
17/06/2020: Wednesday (E 21)
Puneesh plans to make Vedika move out of Kampar forever, while Sahil has evidence that will prove her innocence.
18/06/2020: Thursday (E 22)
Vedika is the prime suspect in Sahil's kidnapping, a crime that has been committed by Gautam. Will Gautam kill his victim? Puneesh hires criminals to maltreat Vedika.
19/06/2020: Friday (E 23)
Vedika breaks out of jail to look for Sahil after she learns that he has been kidnapped.
20/06/2020: Saturday (E 24)
Vedika accepts to marry Sahil, but Bimla does not want her in their family.
21/06/2020: Sunday (E 25)
Vedika tricks Sahil into marry Nidhi by switching places with her. Will he forgive her?
22/06/2020: Monday (E 26)
Sahil refuses to accept Nidhi as his wife. He acknowledges Vedika as his spouse.
23/06/2020: Tuesday (E 27)
Sahil buys half of the shares of Vedika's house from his brother-in-law. Bimla compels Sahil to share a room with Nidhi at the Mathur house.
24/06/2020: Wednesday (E 28)
Sahil and Vedika join a dance competition, but the Agarwal family wants to prevent Sahil from participating in the championship.
25/06/2020: Thursday (E 29)
Agarwal's family frustrates Vedika financially, and Puneesh conspires to make her bankrupt. Sahil convinces parents to take their kids to Vedika for homeschooling so that she gets back into her career.
READ ALSO: Family Affairs teasers: June 2020
Did Sahil attempt to kill Nidhi?
He is accused of attempting to kill his wife.
26/06/2020: Friday (E 30)
An investigation concerning the claims that Sahil pushed Nidhi down the stairs to kill her is initiated. Vedika seeks ways to save him from going to jail.
27/06/2020: Saturday (E 31)
Nidhi's mother blackmails Sahil into accepting Nidhi as his wife. In exchange, he will be set free from the charges. All of Vedika's efforts to vindicate him are fruitless.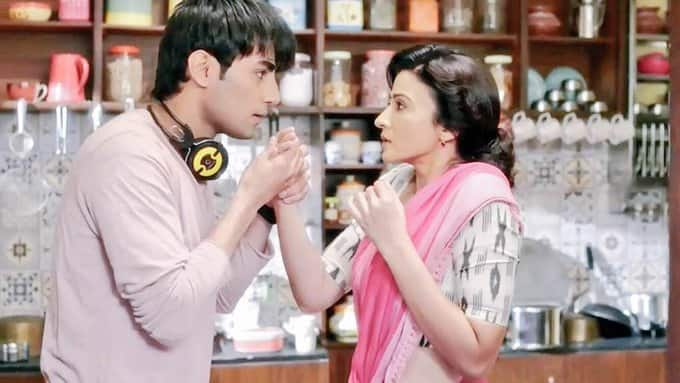 28/06/2020: Sunday (E 32)
A local priest requests Vedika and Sahil to attend a prayer ceremony that will avert the doom that hovers over Sahil's life. Will the Agarwal family obey the priest?
29/06/2020: Monday (E 33)
Sahil and Vedika take part in the prayer ceremony. Bimla wants Nidhi to perform the prayer with her husband.
30/06/2020: Tuesday (E 34)
Gauri fears that Deepak will force her into having an abortion because he is demanding for a baby boy.
What is happening to your favorite actors on Age is Just a Number?
Vedika and Gautam's wedding is called off because she loves Sahil. The vengeful Gautam threatens to kill her daughter and also kidnaps Sahil.
Sahil is fooled into marrying Nidhi, although he loves another woman. He is framed with attempted murder and blackmailed into accepting Nidhi as his spouse in exchange for his freedom.
Age is Just a Number Teasers has beautiful episodes. Before people disapprove of true love based on the age difference, they should understand that love creates exceptions to societal norms.
READ ALSO:
Arendsvlei Teasers: June 2020
Uzalo Teasers: June 2020
Game of Love Teasers: June 2020