Watching soap operas has slowly become the norm. It is the one activity that you can never get enough of since different TV stations have local content that you could support. Of all the thrilling shows that you have watched, you ought to check out True Love. It is the kind that will make you sign in disbelief, especially when the cast members engage in the most explicit deeds. True Love teasers for June provide snippets of what the show is about.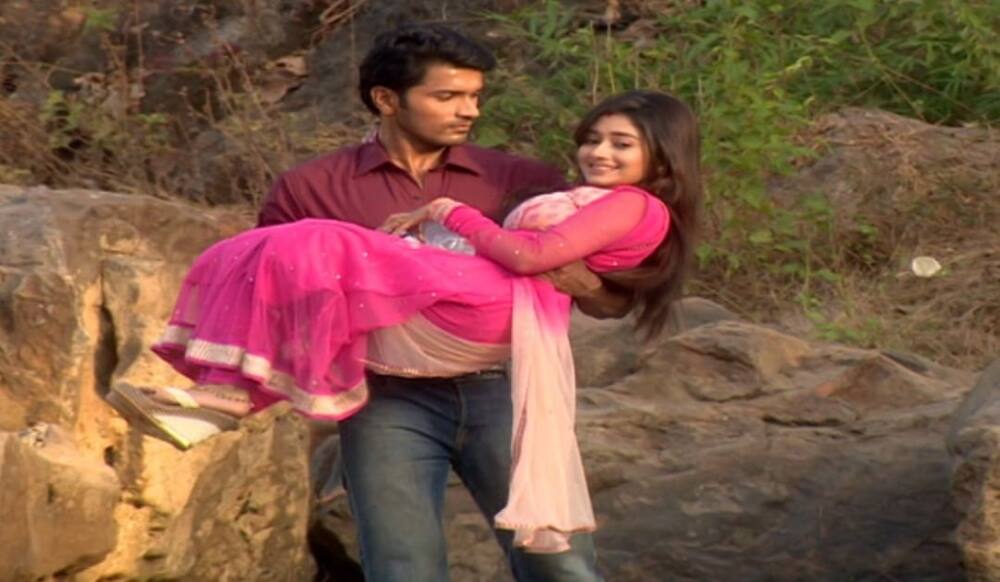 What would you do if you were married to someone whom you had no feelings for? Would you call off the union or would you stick around and hope for the best? If you wish to have answers to these questions, you might want to go through True Love teasers for June 2020.
True Love teasers for June 2020
These are some of the highlights of what you should expect in the oncoming episodes of the show.
Episodes 1207-1208, Monday, 1st of June 2020
Rudra unexpectedly shows up and catches Meethi and Aakash as they try to escape.
Kanha and Jogi come through for Aakash and help him go home.
Episodes 1209-1210, Tuesday, 2nd of June 2020
Damini accompanies Kanha to see Surbi before she breaks her fast. Will Kanha forgive her?
Aakash asks everyone to forgive him as he signs the divorce papers.
Episodes 1211-1212, Wednesday, 3rd of June 2020
Vishnu hooks up with Mukta and opens up to her about his feelings. How is she going to react to this information?
Sumitra stumbles upon a letter that reveals the love between Vishnu and Mukta. How will she react to this discovery?
Episodes 1213-1214, Thursday, 4th of June 2020
Rathore reaches out to Vishnu and informs him to ensure that Mukta stresses up as the bride.
Rathore gets arrested!
Episodes 1215-1216, Friday, 5th of June 2020
Vishnu mistakes Meethi for Mukta and proceeds with the wedding. How will he react when he discovers that he was played?
Vishu realises that he is going to put the red mark on Meethi's face; hence, he hurriedly gets up and rushes to the washroom. Will he continue with the wedding ceremony?
Episodes 1217-1218, Monday, 8th of June 2020
Mukta asks to see Meethi aside and open up about how she feels for Vishnu. How will Meethi react to this news?
Meethi opens up to Vishnu about Aakadish. How will he take this information?
Episodes 1219-1220, Tuesday, 9th of June 2020
Rathore informs Tapasya that Vishu is in love with Mukta and that Meethi loves Aakash. How will Tapasya react to this revelation?
Meethi suggests that her family should be informed about Vishnu's headspace so that they can end the marriage. Will Vishnu let her do that?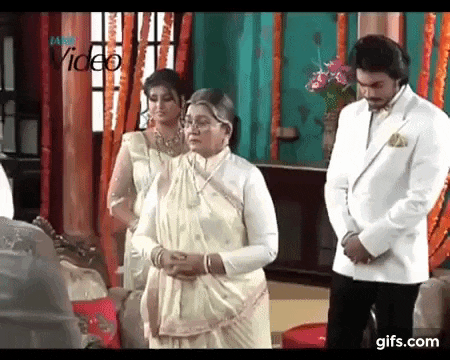 Episode 1221 Wednesday, 10th of June 2020
Mukta is so heartbroken that she ends her relationship with Meethi. Later, Meethi confronts Sumitra about the lies that she has been telling. How will Sumitra defend herself?
Episodes 1222-1223, Thursday, 11th of June 2020
Aakadish informs Aghat that Rathore will not be punished if Nirbhay's body is not presented.
Meethi informs Vishnu that she would like to break the marriage, although Vishnu does not let her do so. What is he up to?
Episodes 1224-1225, Friday, 12th of June 2020
Umed gifts Meethi and Vishnu the Bundela mansion. Is this going to make it more difficult for Meethi to end things between them?
Aghat informs Aakadish that the police have summoned them to the police station to identify Nirbhay's body.
Episodes 1226-1227, Monday, 15th of June 2020
Uncle Kasa openly receives Vishnu and Meethi into their new home.
Vishnu proceeds to the police station to see Rathore.
Episodes 1228-1229, Tuesday, 16th of June 2020
Sumitra criticises Damini for causing Rathore's imprisonment.
Aakash mentions that Yuvraaj has sold him half of his property.
Episodes 1230-1231, Wednesday, 17th of June 2020
Aakash hooks up with Mukta and confesses his love for her. Will Mukta accept to be in a relationship with him?
Kanha is in a dilemma on whether to save Surbhi or his child. Who do you think he is going to choose?
Episodes 1232-1233, Thursday, 18th of June 2020
The doctor expresses his worries regarding Surbhi's condition. Do you think she is going to recover?
Mukta issues Vishnu a 15-day notice to divorce Meethi and come back to her. Do you think Vishnu is going to comply?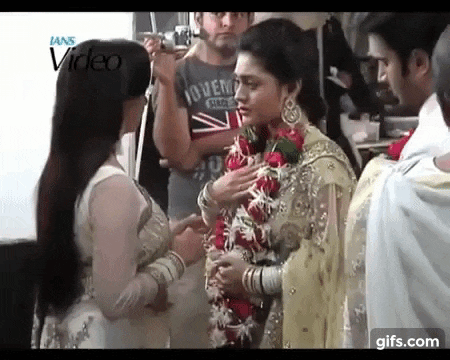 Episodes 1234-1235, Friday, 19th of June 2020
Meethi advises Vishnu to comply with the way Mukta wants things done. Do you think Vishnu is going to play along?
Rathore gets infuriated and nearly beats up the lawyer.
Episodes 1236-1237, Monday, 22nd of June 2020
Tapasya shows up at the police station to give Rathore some food, and he asks her to take care of Mukta.
Grandma expresses her concern about Mukta as she wants her to get married.
Episode 1238-1239, Tuesday, 23rd of June 2020
Someone sends Mukta a message about Nirbhay; hence, she hurriedly leaves for Atishgadh.
The road to Atishgadh is closed due to bad weather. As a result, Mukta and Vishnu have to stay in a hotel. What is going to happen in the hotel?
Episode 1240-1241, Wednesday, 24th of June 2020
Sumitra calls Mukta's phone, and during their conversation, she overhears Vishnu's voice in the background. How do you think she is going to react?
Tapasya informs Rathore about the files that Mukta got from Atishgadh. Will the records be beneficial in proving his innocence?
READ ALSO: This is Love teasers: June 2020
Episode 1242-1243, Thursday, 25th of June 2020
Akadish confronts Jogi Thakur concerning his relationship with Damini, who responds by informing him about Avinash and his character. How will Aakdish react to this information?
Rathore is finally let go!
Episodes 1244-1245, Friday, 26th of June 2020
Aghat is agitated when he learns that Rathore was released on bail and yet his grandson was not.
Aakash requests Mukta to behave as though she is marrying him. Will she agree?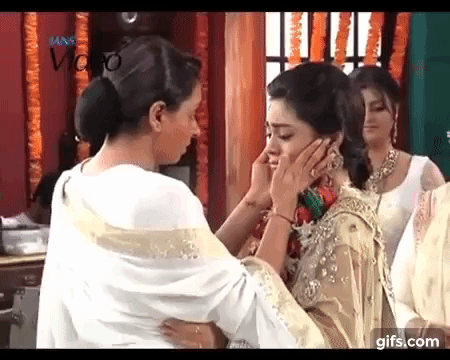 Episode 1246-1247, Monday, 29th of June 2020
Aakash hands Meethi the invitation card to his wedding ceremony. How do you think she is going to react?
Akadish reassures grandma that she will never do anything to harm Mukta.
READ ALSO: Zee World Age is Just a Number Teasers: June 2020
Episode 1248-1249, Tuesday, 30th of June 2020
Rathore hands Aakash a blank bank cheque and informs him to prepare a grand wedding for his daughter.
Aakash and Meethi get to the Thakur mansion to celebrate Diwali with everyone else.
Vishnu
Mukta professes her love for Vishnu, and during the wedding ceremony, Vishnu mistakes Meethi for Mukta, a move that ends up complicating his life. Meethi tries to convince him to call off the marriage, but he declines. What is he planning?
Mukta
Mukta opens up to Vishnu about being attracted to him. Later, during Vishnu's wedding, he accidentally chooses Meethi thinking it is her.
True Love teasers for June 2020 are nothing compared to the drama that awaits you. The only way to finding out how Vishnu will deal with his dilemma is by tuning in to Glow TV, OpenView, and StarSat every weekday at 8:00 pm and 8:30 pm.
READ ALSO:
Uzalo Teasers: June 2020
Game of Love Teasers: June 2020
7de Laan Teasers: June 2020