Abdullah Ibrahim bio: age, children, wife, songs, albums, movies, profile, where is he today?
Abdullah Ibrahim is a composer and pianist with a unique style of music. He blends traditional African songs with the gospel of the AME Church, modern jazz styles, and other Western music. His wealth of experience in the entertainment industry is a motivation to many up and coming stars.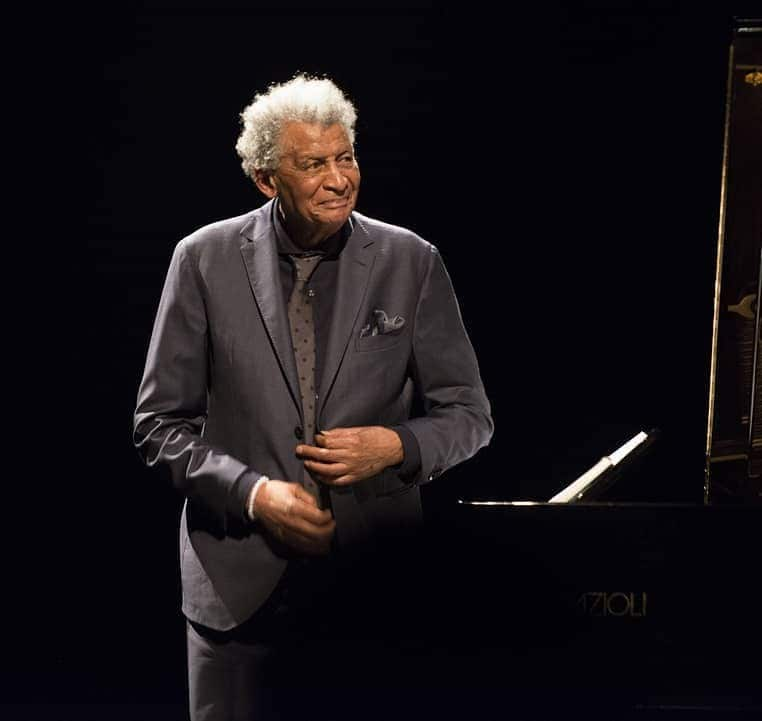 Who is Abdullah Ibrahim? He is widely regarded as the leading figure in the subgenre of Cape Jazz. The pianist made his first live professional debut at the age of 15 and started recording with local music bands such as the Tuxedo Slickers. His ingenuity and mastery of jazz music usually leave his listeners speechless. He is also well known for Mannenberg, a jazz piece that became a famous anti-apartheid anthem.
Profile summary
Full name: Adolph Johannes Brand
Place of birth: Cape Town, South Africa
Date of birth: 9th of October, 1934
Age: 85 years old
Zodiac: Libra
Education: Trafalgar High School and The Juilliard School
Occupation: Musician, composer, bandleader
Spouse: Sathima Bea Benjamin (m. 1965–2011)
Children: Jean Grae and Tsakwe Brand
Early years
Born and baptised Adolph Johannes Brand in Cape Town, Abdullah's mixed-race heritage made him a person of colour by the apartheid system at that time. He attended Trafalgar High School in District Six, Cape Town. The legendary pianist took an interest in piano at an early age and began taking piano lessons at the age of seven.
READ ALSO: Eric Mathoho bio: age, measurements, wife, current team, stats, salary, cars, house
Since his mother played in a church, it was easy for young Ibrahim to copy her style, which would remain a powerful influence in his career. Also, while growing up in Cape Town, he learned to play several other genres of music, such as marabi, mbaqanga, and American jazz.
How old is Abdullah Ibrahim?
The South African pianist and world-known master musician Abdullah Ibrahim age is 85 years. He was born on the 9th of October, 1934, and his zodiac sign is Libra.
His professional career
After completing high school, Ibrahim worked briefly as a school teacher before quitting his job to proceed with his study of music at the University of Cape Town. While at the university, he felt the kind of music he was learning was not his taste, and soon he quitted the university to develop his unique style, which mainly reflects the influence of Thelonious Monk and Duke Ellington.
The young composer later became known in jazz circles in Cape Town and Johannesburg, and he soon formed the Dollar Brand trio in 1958. Between 1959 and 1960, Ibrahim played with a band called the Jazz Epistles group in Sophiatown along with the saxophonist Kippie Moeketsi, trumpeter Hugh Masekela, and others.
In January of 1960, Abdullah Ibrahim Dollar Brand recorded the first full-length jazz LP by black South African musicians entitled Jazz Epistle Verse One, with 500 copies produced. Soon after, something interesting happened. The apartheid government became suspicious of their activities alongside other jazz groups.
In 1962, Ibrahim fled South Africa and settled in Zurich, where he caught the attention of Duke Ellington. Their meeting led Ellington to produce an album with Ibrahim and enabled him and his wife, singer Sathima Bea Benjamin, to move to the United States. Ibrahim was soon featured in notable venues, including Carnegie Hall and the legendary Newport Jazz Festival.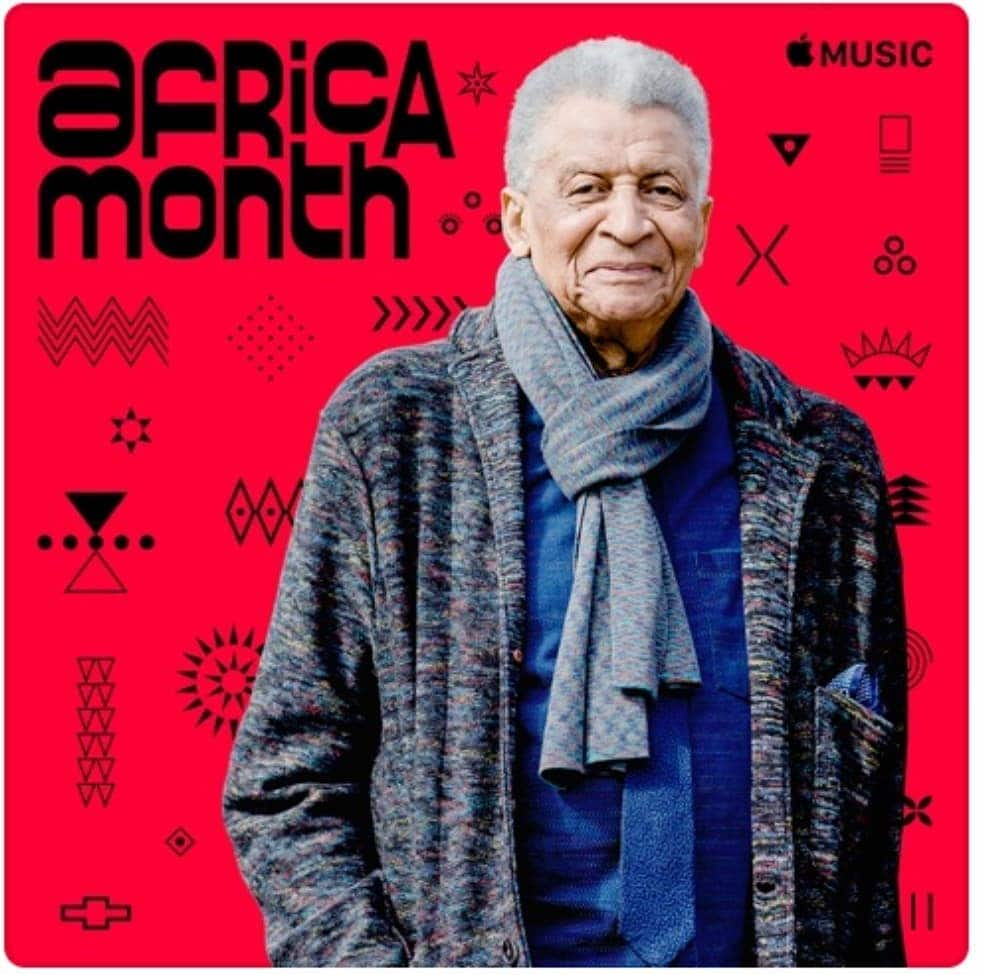 He also went on a tour with the Elvin Jones Quartet for six months. During his time in New York, Ibrahim expanded his musical influences to include avant-garde American musicians, such as Don Cherry, Ornette Coleman, John Coltrane, and Pharoah Sanders.
In 1968, he returned to Africa, and initially settled in Swaziland before returning to Cape Town. In 1973, while in Cape Town, Abdullah Ibrahim African Piano was recorded. A year later, Abdullah Ibrahim Mannenberg (Is Where It's Happening) was also released.
READ ALSO: Sonja Herholdt bio: age, children, husband, songs, album, and profile
After the student uprising in Soweto in 1976, Ibrahim quickly returned to New York City. He and his wife founded the Ekapa record label, for which he worked in a wide range of genres: opera to ballet and musicals. Abdullah Ibrahim Soweto's experience inspired him to release several projects, which included Abdullah Ibrahim African Marketplace released in 1980.
His movies
In 1983, Abdullah Ibrahim Ekaya was formed. The Ekaya is an ever-changing group of New York-based musicians with whom the South African legend has worked with for the past four decades. Furthermore, while in the US, Ibrahim wrote the soundtracks for several films, including Chocolat and No Fear, No Die.
On the 25th of November, 1989, he appeared with Zoe Wickham, Donald Woods, Shula Marx, and others on British Channel 4 television discussion series After Dark. Ibrahim also starred in the documentary Amandla! A Revolution in Four Part Harmony. The subtitle of the film was derived from Ibrahim's observations. Dollar Brand has also been the subject of documentaries, such as in Brother with Perfect Timing (1987) and Fight for Love (2005).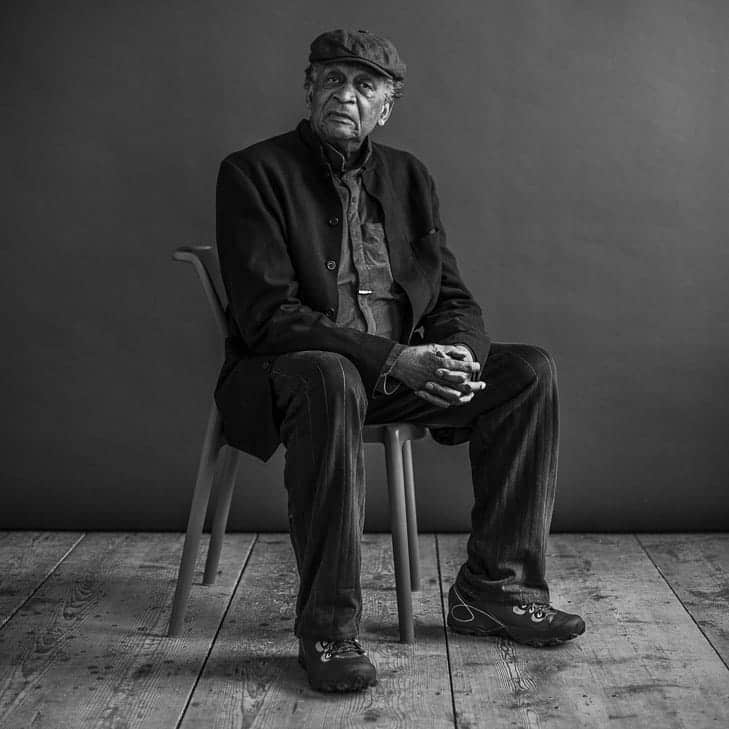 Abdullah Ibrahim songs and albums
This legendary Jazz musician has recorded several albums containing beautiful songs during his career. Abdullah Ibrahim albums such as African Piano, African Sunshine, and African Marketplace were critical successes. He has also recorded several successful singles over the years. Abdullah Ibrahim Chisa was a massive song both in the African continent and beyond.
Abdullahi Ibrahim wife | Abdullahi Ibrahim children
The pianist met his wife-to-be, Sathima Bea Benjamin, a pianist and vocalist, during his early days at Cape Town in 1959. They tied the knot in 1965 and settled temporarily in Zurich before relocating to the United States. The family converted to Islam in 1968, prompting her husband to change his name to Abdullah Ibrahim.
Besides their marriage, they both worked together as partners in their music careers. Sadly enough, this beautiful couple separated in 2011, and two years later, Ibrahim lost his ex-wife to the cold hands of death. The couple was blessed with two kids, Jean Grae and Tsakwe Brand.
Where is he today?
Ibrahim has continued to perform internationally, mainly in Europe and across North America. In 2016, the Jazz Epistles were reunited. Hence,, Ibrahim and Hugh Masekela performed for the first time together in 60 years at Emperors Palace, Johannesburg. This was to commemorate the historic 16th of June 1976 youth demonstrations.
Songs like Abdullah Ibrahim Whoza Mtwana remains relevant to the history of jazz music in South Africa today. The artist used his talent as a composer and pianist to speak against the injustice suffered by his people under the apartheid regime. Today, the 85 years old jazz musician Abdullah Ibrahim is a global icon.
READ ALSO:
Masibusane Zongo age, measurements, family, current team, position, stats, salary, profile
Ernst Middendorp bio: age, wife, teams coached, record, profile
Noxolo Grootboom biography: age, husband, house and death
Source: Briefly News