Francois Louw bio: age, measurements, wife, parents, education, injury, retiring
What comes into your mind at the thought of a successful sportsperson? Would you describe their success by the amount of wealth that they have accumulated or the positions that they have landed? Would you believe that they made it to where they are because of hard work, or is it because of sheer luck? The story of the making of Francois Louw breaks down what it took to become the icon that he is.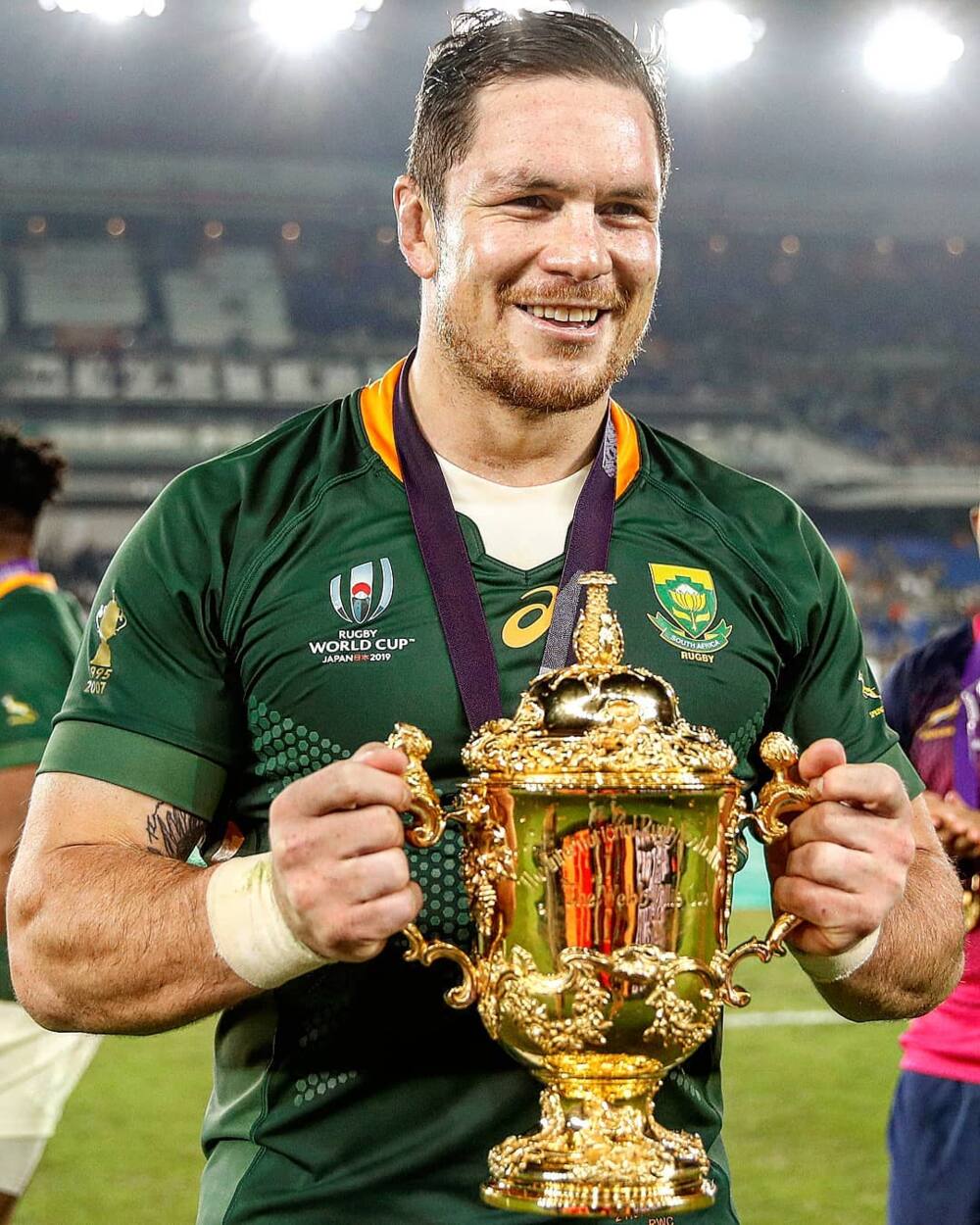 Francois Louw is one of the most successful Rugby Union players. His expertise and skill have gradually grown for the past decade. The epitome of his career has been the chance to be part of the Bath Rugby squad. He has also had the golden opportunity to be in the South Africa national team. Would you like to know more about his transcendence to fame and success in the sport?
Francois Louw profile
Full name: Louis: Francois Pickard Louw
Date of birth: 15th June 1985
Nationality: South African
Profession: Professional rugby player
Marital status: Married
Place of birth: Cape Town, South Africa
Height: 190 cm
Weight: 109 kgs
Education: University of Stellenbosch
Francois Louw biography
Being a sportsperson is one of the careers that can change your social status in a nutshell. However, the one side that most people overlook is the number of times that one has to nurse a series of injuries. The fascinating thing about athletes is that despite the injuries they encounter, they hardly consider quitting. Francois Louw is one man who has depicted this never-quitting attitude for the longest time. You might want to know why.
Francois Louw age
How old is Francois Louw? He was born on 15th June 2020 in Cape Town, South Africa. He will be turning thirty-five in mid-June 2020.
Francois Louw education
He is an alumnus of the Bishops Diocesan College in Cape Town. He also went to the University of Stellenbosch for his tertiary education.
READ ALSO: Springbok the Beast, Tendai, wishes his beauty a happy birthday
Francois Louw parents
They say that the apple does not fall far from the tree. This is the case for Louw, as he is the grandson of Jan Pickard, an international rugby legend. His parents run a guest house in Hermanus in the Western Cape.
Francois Louw wife
Sarah Tatham Louw is Francois' wife. Sarah works as the Group Commercial Accountant at a UK based finance firm called One pm Finance. The two got married on 16th June 2013 in the Highbury Chapel. They are parents to two children: Lucy and Thomas.
Francois Louw Bath Rugby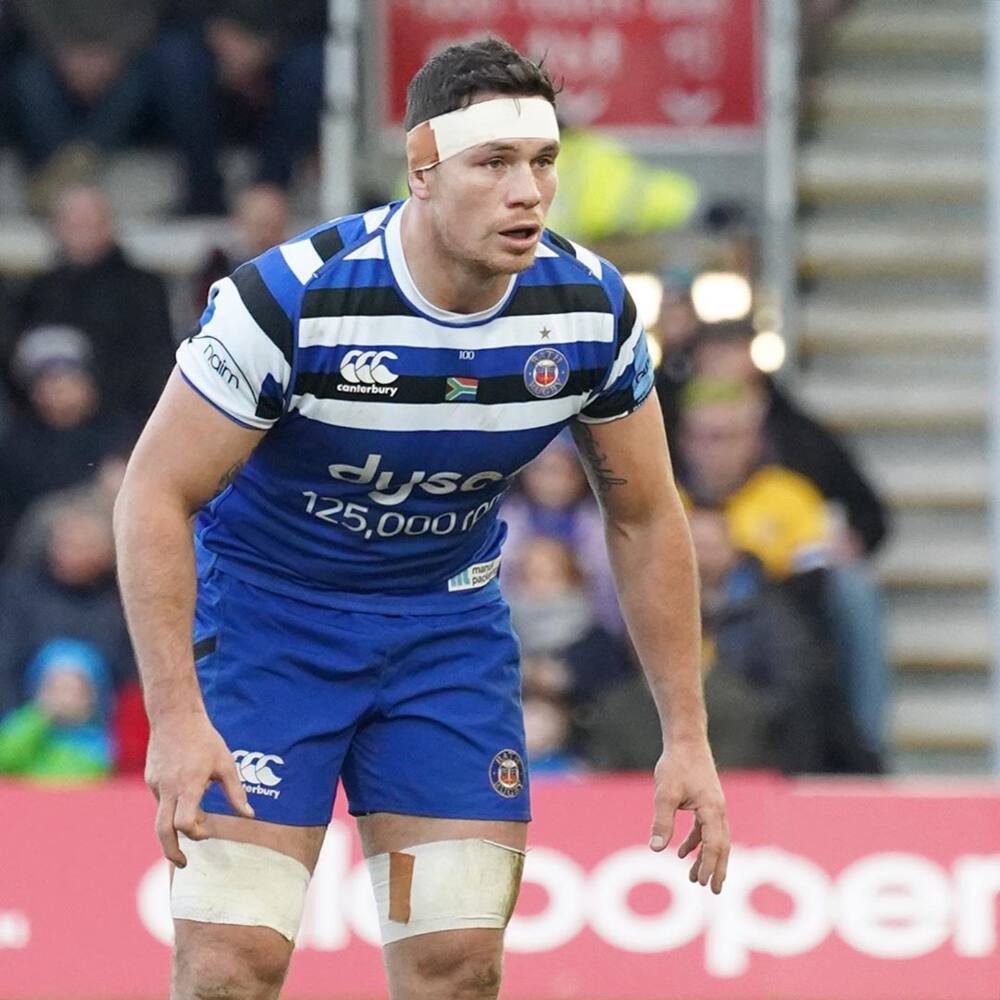 Francois must have looked up to the legacy that his grandfather set. He first represented Bishops Diocesan College in the First XV matches in 2002 and 2003. Since then, he persistently trained and made it to the Super Rugby in the 2008 season. During this season, he played for the Stormers team. His exemplary performance landed him a chance to represent the country in a match against Wales, France, Italy. In 2010 and 2011, he was recognised as the man of the match.
On 12th July 2011, he landed a three-year contract at Bath Rugby. In 2019, he re-negotiated the terms of his agreement that culminated in him staying until the end of the 2019/2020 season.
Francois Louw measurements
Francois Louw plays as a professional flanker in the back row. He is highly regarded because of his defensive skills and his speed when it comes to attacking. His body physique plays an integral role in his expertise. Francois Louw height is 190 cm, and he weighs approximately 109 kgs.
READ ALSO: Jack Nowell bio: age, wife, parents, Siya Kolisi, tattoo, Red Bull, salary, profile, net worth
Francois Louw injury
Nursing injuries are not a new thing when it comes to rugby. In 2018, Louw suffered a knee injury that saw him out of the field for three months after the fatality of the injury was ruled. However, after recuperating, he made his way back to the field. He was to represent the team in the 2019/2020 season, but that was halted due to the pandemic.
Francois Louw retiring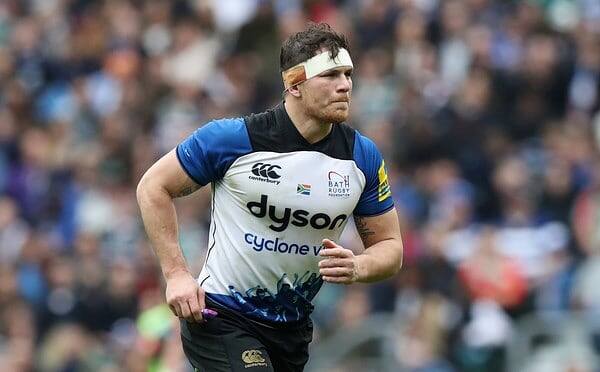 Even though he had prepared to retire at the end of the 2019/2020 season, he recently stated that he would not wait indefinitely for the season to resume. This is because of the effects of the pandemics that led to a sudden halt of the premiership matches. The finals of the season were set to be held on June 20th. According to the schedule, he had anticipated playing his swansong match on the first weekend of June 2020.
Speaking about his retirement, he made the following remarks:
Yes, unfortunately, there will be no swansong match for me. I made the decision to retire a while back...no one could have predicted a global pandemic. So this is my final months as a pro rugby player, and I have made peace with that.
He went further to state:
While this has been an incredibly tough decision to make, the time does feel right to face a new challenge. Right now, however, my focus is with Bath, and I will give everything to the club as our sights are set on making the playoffs and winning further silverware.
He also intends to transfer his turnover and exploits to the world of finance as he is a qualified financial advisor with the London Institute of Banking and Finance.
Being in such a high position has not only made Francois Louw an icon that most people look up to, but the position has also earned him a fortune. His aggressive nature has also been depicted by his decision to venture into the financial field. That, however, does not mean that he has ended his relationship with rugby, as he is still going to support Baths Rugby. Is he not an icon to emulate?
READ ALSO:
Frans Malherbe bio: age, measurements, wife, Stormers, profile
Kolisi posts throwback video and SA catches feels, even Roger Federer
Springboks set to invade Europe and join 6 Nations after 2023
Source: Briefly News