- Rain water percolates through Table Mountain and exits in the form of freshwater springs
- The springs eventually became polluted as the city expanded
- Tunnels were built under the city to divert the water and reduce the spread of disease
When Cape Town was first founded it was selected for its access to resources, fertile land, access to the ocean and fresh water.
READ ALSO: More empty promises from Zuma, man waits 4 years for house the president promised him
Briefly.co.za learned that there is a freshwater spring which runs down from Table Mountain which supplied the city with potable water in its early days. As it rains on Table Mountain, the water flows through the mountain, which acts like a massive filter. The water exits in the form of natural freshwater springs.
As the city expanded the spring got polluted and was redirected into a series of tunnels built under the city in the 1800's. The tunnels were built to prevent to spread of disease, one such outbreak included the bubonic plague according to huffingtonpost.com.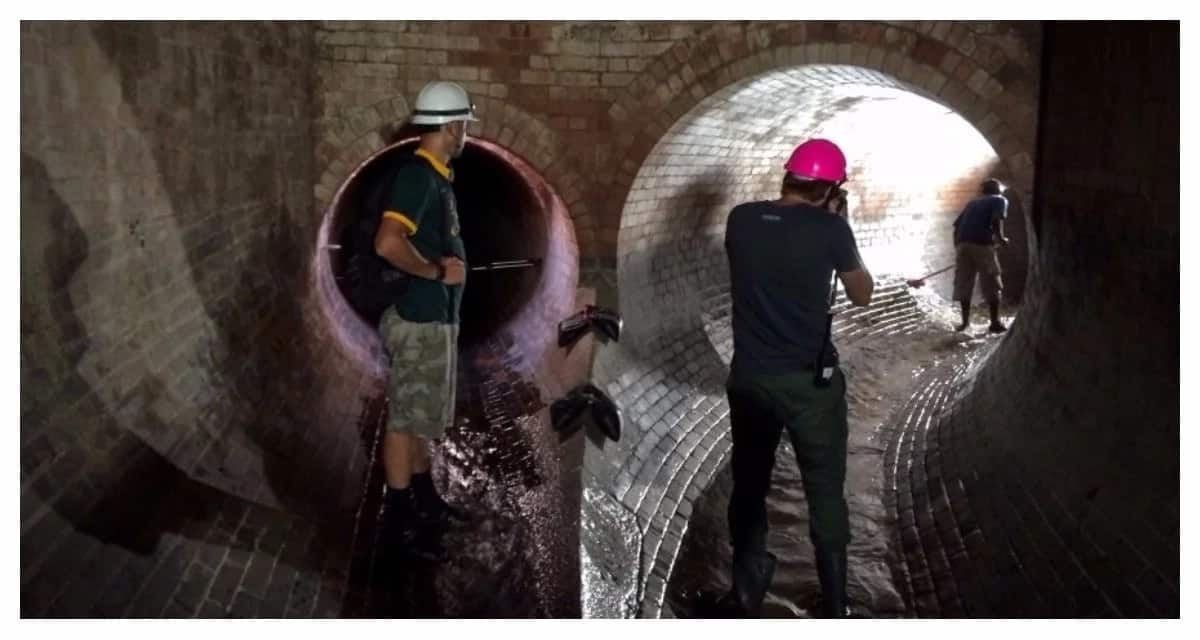 The hundreds of kilometres of brick tunnels are now being 'rediscovered' Sven Harding as documents them. He was inspired by Caron Von Zeil, the founder of the non-profit organisation Reclaim Camissa project.
Her project has received the support from an international charity WaterAid, which works to bring water sanitation to some of the most underdeveloped communities around the world.
READ ALSO: A glimmer of hope for white farmers in Zimbabwe following Mugabe's resignation
Carol has researched the history of Cape Town and its water, the city was originally known as Camissa, the place of sweet water. She is working to reclaim the natural resource which is being flushed away like sewage water.
The City of Cape Town has had to enforce water restrictions, reducing consumption by 20% to prevent a total collapse of the water supply. The freshwater spring may go a long way to providing a solution to the city's water challenges.
Harding has made a short documentary, Place of Sweet Water, detailing the history of the fresh springs and the tunnel system.
Do you have a story to share with us? Inbox us on our Facebook page and we could feature your story.
To stay up to date with the latest news, download our news app on Google Play or iTunes today.
Source: Briefly.co.za