Shadows from the past (also referred to as La Sombra del Pasado) is a Mexican telenovela that has become popular in South Africa. With everyone waiting to know how the story of the Alcocers and Mendozas unfolds, this article brings you the Shadows from the Past teasers for every episode in July 2020. Read on!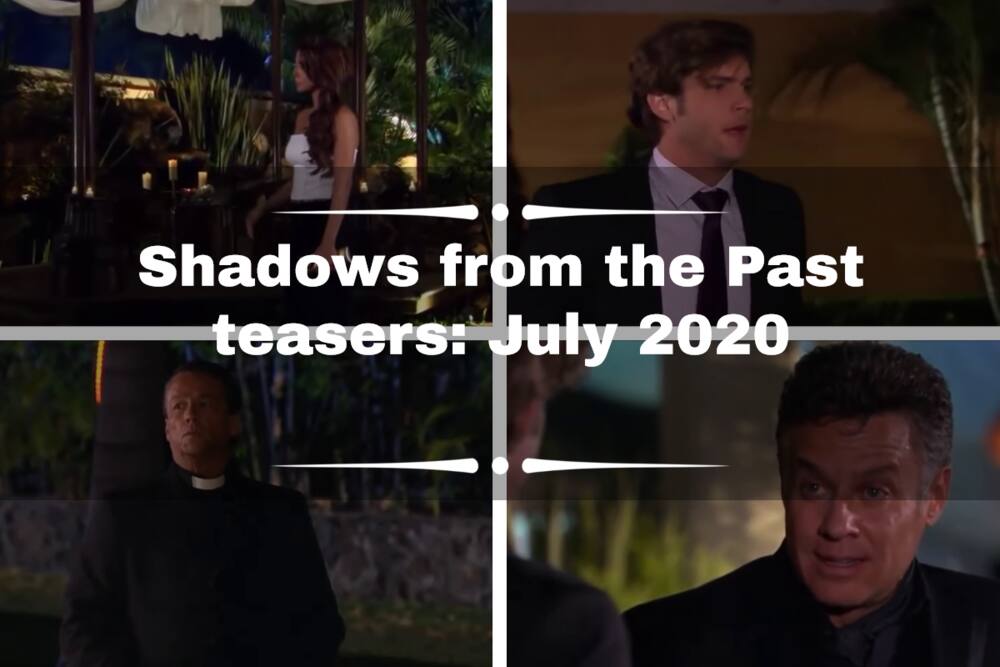 Shadows from the Past (also referred to as La Sombra del Pasado) follows the rivalry of two big families: the Alcocers and the Mendozas. The Mendozas are wealthy while the Alcocers are poor. How are these differences going to tear them further apart? Find out below in these Shadows from the Past teasers!
Shadows from the Past July 2020 teasers
Here are some of the twists and turns you should expect this season.
Episode 53 – Wednesday, July 1st, 2020
Candela gives her son a warning that Aldonza is going to find a way to make him despise her and his father.
Episode 54 – Thursday, July 2nd, 2020
Cristobal tells Aldonza the reasons why his parents do not like her. Simoneta and Lola share a kiss but are spotted by Severiano.
Episode 55 – Friday, July 3rd, 2020
Jeronimo receives threats from Severiano while at the clinic. Adelina receives reassurance from Aldonza that she is going to get wedded to Cristobal whether or not she approves of it.
Episode 56 – Monday, July 6th, 2020
Renato informs Aldonza about the many fingerprints that were found in her apartment and that they could be Abelardo's.
Episode 57 – Tuesday, July 7th, 2020
Severiano tells Abelardo there is a possibility that he may be taken into police custody and that he should go into hiding. Silvia informs Cristobal of Aldonza's whereabouts.
Episode 58 – Wednesday, July 8th, 2020
Valeria fights Lola while Cristobal secretly follows Aldonza at Renato's house and she does not want to talk to him.
Episode 59 – Thursday, July 9th, 2020
Cristobal's van gets into an accident while he is driving after which Aldonza finds him blacked out and takes him to the hospital to seek medical treatment. They then get married to each other.
Episode 60 – Friday, July 10th, 2020
Abelardo approaches Severiano seeking more cash to cater for his expenses while he is hiding from the police. Cristobal and Aldonza are celebrating their marriage when Simoneta and Severiano show up to ruin the celebrations.
READ ALSO: The River 3 (on 1 Magic) Teasers: March 2020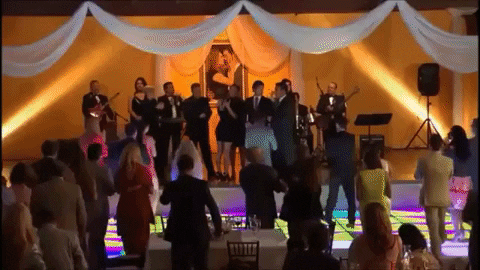 If you are really a fan of the show, consider grabbing the Personalised Pastel Wall Calendar. This affordable product has beautiful pastel colours and gives you the option to add whatever photo you want to every page. Why not go for your favourite characters or moments from the show?
Episode 61 – Monday, July 13th, 2020
Prudencia drops the bomb on Manuel about him being the son of Humberto. Aldonza finally comes clean to her husband and tells him that she was raped. Her husband becomes determined to learn the identity of the rapist.
Episode 62 – Tuesday, July 14th, 2020
Humberto ensures that Valeria understands he is not Emanuel's father while Adriano tells Uriel that Abelardo owes him a lot of cash from poker bets.
Episode 63 – Wednesday, July 15th, 2020
Adelina and Jeronimo discover that Cristobal and Aldonza are husband and wife. The father makes a proposal that their religious wedding ceremony is held in a week's time. Abelardo goes into Severiano's office and leaves with a gun.
Episode 64 – Thursday, July 16th, 2020
Cristobal locates Abelardo and attempts to assist him but he passes away. Police officers arrive on the scene almost immediately and jump to the conclusion that the gun is owned by Severiano.
Episode 65 – Friday, July 17th, 2020
Valeria phones the office of the attorney general but conceals her identity. She spills the beans about Cristobal having a motive for the murder of Abelardo. Candela attempts to find her husband and Simoneta opens the door in his hotel room.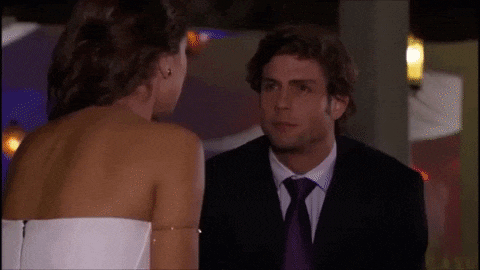 Shadows from the Past teasers July 2020
The drama continues through the second half of the month! Keep reading to see what happens.
Episode 66 – Monday, July 20th, 2020
Cristobal is captured and taken into police custody over the murder of Abelardo. Candela tells Jeronimo that she is going to forgive Severiano for having a child with Roberta.
Episode 67 – Tuesday, July 21st, 2020
Aldonza pays Cristobal a visit to the cell where he is being detained. Candela reassures her son that Valeria is the only woman with the ability to make him happy in life while Lola goes on to confront Simoneta.
Episode 68 – Wednesday, July 22nd, 2020
Valeria breaks the news to Prudencia that she is expectant. Aldonza is glad when Joaquin decides to work together with them on the orchard.
Episode 69 – Thursday, July 23rd, 2020
Candela tells Aldonza and Cristobal that they cannot stay husband and wife because there is a chance that they are brother and sister. Renato meets Severiano with a confrontation and issues threats.
Episode 70 – Friday, July 24th, 2020
Aldonza approaches Renato with a request to annul her marriage to Cristobal. Father Jeronimo goes to Humberto directly to get answers as to whether or not Emanuel is Roberta and Severiano's child.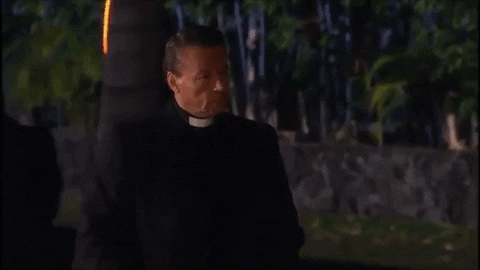 Episode 71 – Monday, July 27th, 2020
Father Jeronimo has had enough of Candela's deception and confronts her directly. Cristobal has too much to drink following the possibility that Aldonza might be his sibling.
Episode 72 – Tuesday, July 28th, 2020
Candela attempts to talk Cristobal into marrying Valeria after his separation from Aldonza has been finalised. Joaquin gets arrested and sleeps in a cell.
Episode 73 – Wednesday, July 29th, 2020
Aldonza permanently breaks up with Cristobal while Severiano finally tells the truth that Roberta gave birth to a girl.
Episode 74 – Thursday, July 30th, 2020
Renalto places a call to Cristobal's home to send him the documents and begin the divorce proceedings between him and Aldonza. Severiano ambushes Camilo in an attack and hits him on the head.
Episode 74 – Friday, July 31st, 2020
Uriel makes an accusation against Severiano of being the one responsible for her son's death before attempting to suffocate him.
READ ALSO: The River 1 (on Mzansi Magic) Teasers: March 2020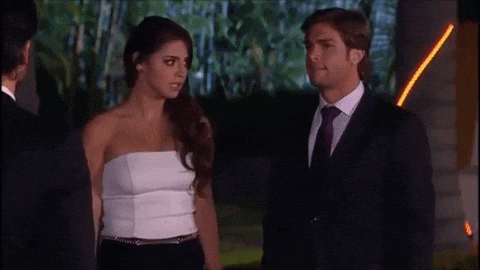 What happens to the characters this season?
There is no shortage of drama this season, as seen in the stories of the following characters:
Cristobal and Aldonza – They are madly in love and they get married in a formal setting. Their relatives want them to have a proper wedding ceremony that is also religious but all this is brought to a screeching halt with the revelation that the two of them may actually be brother and sister
Candela – Candela spends most of the episodes in this season up to no good and tries to cook up more evil schemes. She intends to break up Cristobal and Aldonza's marriage by telling them that they might be siblings and it seems to have worked. She then moves to try and get Cristobal to marry Valeria after the marriage to Aldonza has been broken off completely
How to watch Shadows of the Past
You can catch all-new episodes of Shadows from the Past every Monday to Friday from 17:30 on FOX Life. If you miss it, you can always catch a repeat of the same episode at 2310hrs.
You can also download the episodes so you can watch them at your own leisure all at once or one at a time depending on your personal schedule. Grab the Personalised Message Hard Drive. The vendor even gives you the option to add a personalised message onto it, so why not go with your favourite quote from the show?
That concludes our article on Shadows from the Past teasers for July 2020. Are you looking forward to the episodes coming this season? Who is your favourite character? If you liked this article, feel free to share it as widely as possible and leave your thoughts in the comments section below.
DISCLAIMER: Please note that some of the links in the article are affiliate links and BRIEFLY.co.za will earn a commission if you purchase through those links. However, we always choose only the best quality products that we use ourselves and recommend to our readers. The earnings we get from the affiliate marketing help us continue preparing useful and entertaining content for you to enjoy.
READ ALSO:
The River 3 Teasers (on 1Magic): May 2020
Twist of Fate Teasers: May 2020
The River 1 on Mzansi Magic Teasers: May 2020