Once more, your number one telenovela is back on your television screens. The characters have more in store for you than you can imagine. The Secrets at the Hotel teasers for July 2020 reveal that there will be more twists, betrayal, and vengeance. Well, catch all the events as they unfold on Fox Life every Monday to Friday at 16:40 for more.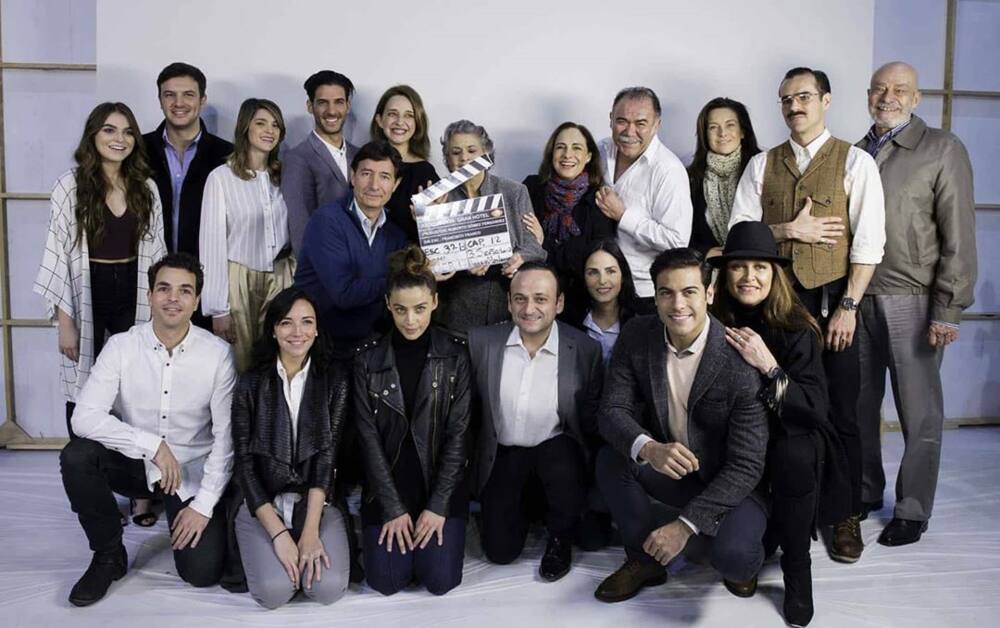 Arguably, July 2020 Secrets at the Hotel teasers will change your view on many characters. That aside, will Andres and Belen's marriage be successful? How will he react after noticing Belen has a son with Diego? Also, is Sofia willing to let go of her past relationship?
What will happen in July 2020?
Below are the teasers for Secrets at the Hotel soapie that will leave you yearning for more:
Episode 53 – Wednesday, 1st July 2020
At last, Lupe has decided to spill the beans regarding Romulo's death. He explains to detective Ayala that he came across Angela arguing with the deceased a month earlier before the discovery of his corpse. Meanwhile, Isabel is on her way to her dad's secret office.
Episode 54 – Thursday, 2nd July 2020
It is a bad day for Jacinto and Gabriel; the two are seen fighting. Teresa, on the other hand, is disturbed and agitated after reading a note. She learns that unknown people have kidnapped her son.
Episode 55 – Friday, 3rd July 2020
Diego meets with Teresa primarily to help her report the kidnapping of her son to the police. However, he is not convinced about the abduction. He tries to console her by making her believe that it is a prank. Teresa's mood changes abruptly when the detective informs her that Angela is not related to the death of Romulo.
Episode 56 – Monday, 6th July 2020
It is a big day for Belen as she is about to wed the love of her life, Andres. However, she does not want Angela to attend her wedding. Later, Lisa coerces Father Alfonso to verify that Sofia is crazy. Will her intimidation work this time?
Episode 57 – Tuesday, 7th July 2020
The rescue mission to rescue Teresa's son fails as the kidnappers disappear with the ransom. She cannot contain herself when Jacinto breaks the news to her. Meanwhile, Violeta breaks down after Gabriel blames her inability to see.
Episode 58 – Wednesday, 8th July 2020
Isabel is getting suspicious about Julio and Cecilia. So, she demands an explanation from him. Is he cheating on her? Teresa is fed up watching Sofia's son and husband suffer. She convinces her to go back to them because they are on the verge of losing everything.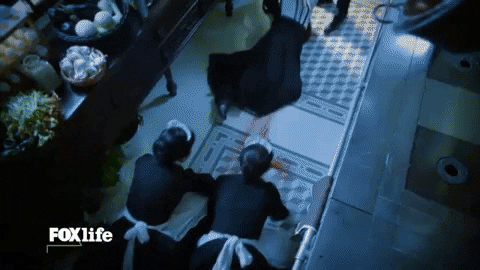 Episode 59 – Thursday, 9th July 2020
Beatriz is frightened with the return of Sofia. Meanwhile, detective Ayala visits Olegario to brief him about his brother's killers. To his surprise, the detective tells him that he has been identified as the prime suspect.
READ ALSO: Season 2 of Mzansi Magic Housekeepers: story, cast with images, plot summary
Episode 60 – Friday, 10th July 2020
The episode begins with Diego getting an injury from the gold knife killer. Meanwhile, Andres declines Sofia's money. Instead, he demands to bring back Belen's son to him.
Episode 61 – Monday, 13th July 2020
Malibea is surprised when Jorge shows her the money that has been hidden by Genaro. Isabel is shocked when Teresa narrates to him the struggles she has been going through to protect the hotel as well as her family. Teresa does not believe that all that is about to vanish into thin air.
Episode 62 – Tuesday, 14th July 2020
Alfredo is trying his best to assure Beatriz that everything is in place. So, he goes ahead to inform Sofia that he no longer wants her in his life. Alfredo hopes that his annulment with Sofia will push through so that he can marry Beatriz.
Episode 63 – Wednesday, 15th July 2020
Unable to contain herself, Sofia stabs Beatriz. Ayala, on the other hand, is shocked to realize that Felipe is a free man.
Episode 64 – Thursday, 16th July 2020
Sofia tells Beatriz that she is aware of her failed plans. Sofia knows how Beatriz coerced Father into lying that she was going insane. At last, Olegario is putting his plan into action. It seems he is determined to take the hotel from the Alarcon family.

Episode 65 – Friday, 17th July 2020
Detective Ayala informs Teresa about his intention to arrest Sofia. How will she react to Sofia's arrest? The detective goes ahead to seek the help of Isabel. He wants her to set a trap that will see the gold knife brought into custody. What is the next step now that Isabel has discovered the identity of the gold knife killer?
Episode 66 – Monday, 20th July 2020
Short of ideas, Benjamin acknowledges that he has been pretending all along. All he has wanted is to take revenge on the Alarcon's. Later, Diego learns that Benjamin is a green snake in the green snake. He cannot believe he is the gold knife killer.
Episode 67 – Tuesday, 21st July 2020
Julio and Isabel accidentally discover a hood full of blood. On realizing Isabel is frightened and tormented, Julio approaches her to calm her down. The two end up kissing. Is this an accident or a deliberate move by Julio?
Episode 68 –Wednesday, 22nd July 2020
Father Benito confronts Elisa with the truth regarding the nursing home she has been sponsoring. He informs her that he is aware that the place is nothing but a brothel. Later, Andres is shocked to learn from father Alfredo that Diego Montejo's son is Belen's son.
Episode 69 – Thursday, 23rd July 2020
Andres is angry after learning the truth. Unable to manage his anger and frustrations, he takes alcohol before facing Belen. He goes ahead to demean her, telling her how she has ruined his entire life. Meanwhile, Jacinto is seen mistreating Violeta while Eusebio severely injures Felipe.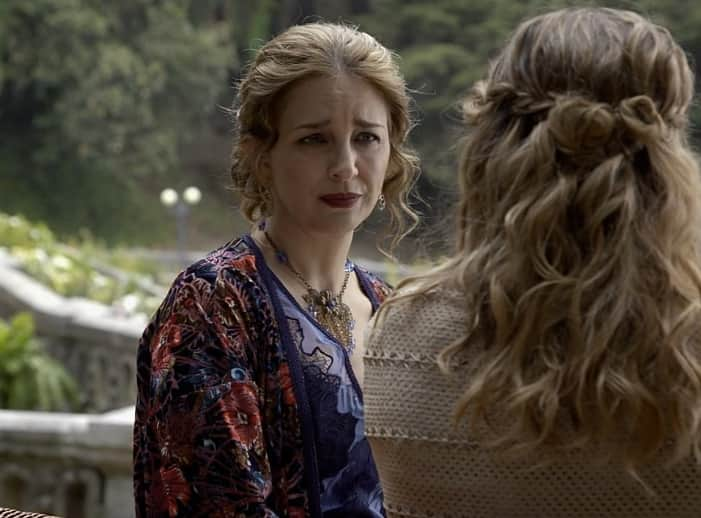 Episode 70 – Friday, 24th July 2020
Once more, Julio and Andres notice a blouse belonging to Belen stained with blood. Without hesitation, Andres admits to Ayala that he is behind the death of Belen.
Episode 71 – Monday, 27th July 2020
Detective Ayala has a big task ahead of him. He finds Diego unconscious and Julio severely injured. Later, Isabel has to face reality regarding Diego's mum. Did she kidnap her? Why?
READ ALSO: True Love Teasers: June 2020
Episode 72 – Tuesday, 28th July 2020
For the avoidance of doubt, Juliana admits to Isabel that she is the mother of Diego. Matilde learns from Angela that the deceased Belen had two sons. The federal police brought Andres into custody following the death of Belen.
Episode 73 – Wednesday, 29th July 2020
Andres is visited by an unexpected visitor in jail, Felipe. He gets in pretending to be a priest. He has promised him that he will try his best to break him out. Julio learns from Jacinto that Diego was aware Isabel was seeing someone.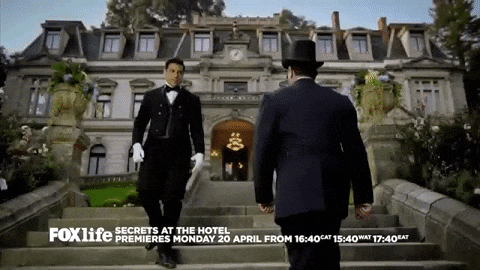 Episode 74 – Thursday, 30th July 2020
Things are getting worse almost for everyone. First, Juana is about to take away Julio's life. Second, Sofia comes clean about the identity of Isabel's son. How will Isabel react after knowing the truth? Lastly, Andres is fighting for his life after getting shot.
Episode 75 – Friday, 31st July 2020
Gabriel shocks Natalia when he tells her that Belen is alive. Meanwhile, Ignacio is convincing Matilde to leave town after proposing to her.
Andres
In June, Andres gets married to Belen. Unfortunately, his marriage to Belen marks the beginning of his troubles. He discovers that Belen has a son with Diego. He feels betrayed by the only person he loves. Unable to control his anger, he gets into a fight with Belen that leads to her "death." Later, he is arrested and imprisoned.
Sofia
Life continues to get worse for Sofia in July. Lisa is determined to make her disappear from their lives. Also, she gets into an argument with Beatriz that ends up badly. Further, Alfredo officially divorces her to marry Beatriz.
Julio
Julio's love life is faced with numerous challenges. All begins when Isabel discovers he is seeing Cecilia. However, the two are brought together again when they find out a hood covered in blood. Also, he is injured when he visits Andres' house. Lastly, his life is in danger as Juana sends an assassin to kill him.
We hope that these Secrets at the Hotel teasers have given you an idea of what to expect come July 2020. Catch all the drama as it unfolds from the comfort of your couch from Monday to Friday at 16:40 on FOX Life. Enjoy!
READ ALSO:
This is Love teasers: June 2020
Uzalo Teasers: June 2020
Game of Love Teasers: June 2020