The long wait is finally over! Suidooster teasers for July 2020 are out, and you cannot believe what the show has in store for you. The creators of the soapie have gone overboard to make it more exciting and enjoyable to watch.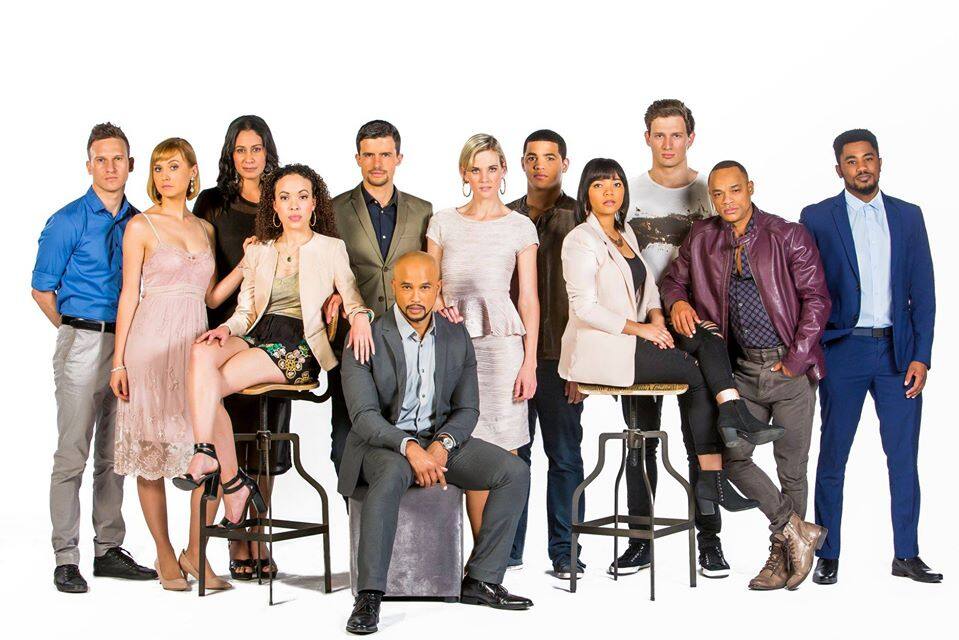 In July, most of the characters will have to go through various challenges. For instance, Imraan is struggling with his love life, while Rhafiek and Carmen are trying to find a viable solution to their never-ending problems. Also, for how long will Wade and Joy keep their relationship a secret?
What to expect from the Suidooster cast in July 2020
Below are all the Suidooster teasers July 2020 that can prepare you for the soapie in advance.
Episode 1051 – Wednesday, 1st July 2020
Once more, the Daniels brothers reach an agreement with Lee-Ann to team up for yet another task. Later, Tim seems to relax a bit on Zoe while Kaashifa is back on the drawing table. Will she manage to get back to Justin?
Episode 1052 – Thursday, 2nd July 2020
There is trouble in paradise. Rhafiek and Carmen are confused now that the situation seems to get out of hand for them. Ty, on the other hand, is troubled by realizing he has a long way to go before he fully recovers. Meanwhile, Joy and Wade are trying their best to keep their affair out of the public eye.
Episode 1053 – Friday, 3rd July 2020
Imraan is optimistic about his relationship with Kaashifa. The two have agreed to do whatever it takes to keep the fire burning. Zoe becomes angry after coming in contact with something. Also, Ty is stressed out, while anxiety reigns on the side of young Samsodiens.
Episode 1054 – Monday, 6th July 2020
Is this the end of the stressful life for Carmen and Rhafiek? At last, the two seem to have found a viable solution to their problem. Boredom continues at the hospital, and Ty does not seem to like the experience. Meanwhile, a familiar face is making his way back to the great suburbs of Ruiterbosch.
Episode 1055 – Tuesday, 7th July 2020
Joy is behaving strangely, prompting Zoe to suspect her moves. She has to move in quickly to know the cause of her sudden change of behavior. Rhafiek is a worried man – He is becoming increasingly desperate to have money. Later, Bridget decides to visit Mrs. J to put an end to their grudge.
READ ALSO: Shadows from the Past teasers: July 2020
Episode 1056 – Wednesday, 8th July 2020
Trouble escalates for Rhafiek and Carmen as Jacob continues to make their lives a living hell. Finally, Wade faces Zoe. Confused about what to do, Kaashifa is trying her best to stop whatever she feels for Imraan
You can also download the soap to watch it later when you are free. Here is the Personalised Message Hard Drive to help you with that. Interestingly, you can add a personalized message onto it using the line from your favorite Suidoostor character.
Episode 1057 – Thursday, 9th July 2020
At last, Rhafiek devises a plan to rescue Carmen. However, he is not confident enough about the idea. Anyway, he goes ahead and initiates it. It is now clear Zoe and Joy have drawn the battle line. Kaashifa, on the other hand, realizes it is time to play the smart way.
Episode 1058 – Friday, 9th July 2020
Kaashifa is lost in thought as she tries to figure out whether to allow Imraan to her life or not. Meanwhile, Rhafiek is on the move to rescue her parents. Things are not getting any better in the suburbs of Ruiterbosch for Zoe and Joy.
Episode 1059 – Monday, 13th July 2020
Rhafiek is in more trouble than before as he tries to create a fake story to convince his parents to leave the flats. At last, Imraan makes a crucial decision regarding his relationship with Kaashifa. Is this the right choice? Meanwhile, Joy is cornered as her past is exposed.
Episode 1060 – Tuesday, 14th July 2020
There are endless questions about Zoe's project – there are more surprises and obstacles, making the whole thing complicated. Surprisingly, Wade has made up his mind to embrace humility. What will be the consequences of Carmen's barbaric actions?
Episode 1061 – Wednesday, 15th July 2020
For the first time, Rhafiek and Carmen seem to be fearless. What are the two planning to do? Ty is a worried man as he discovers Wade is having a secret relationship with an unknown person. Meanwhile, Zoe has realized that Bridgette is the complete opposite of what she had anticipated.
Episode 1062 – Thursday, 16th July 2020
Will Carmen and Rhafiek be able to manage their difficulties? Similarly, Ty is getting increasingly distressed after realizing that Wade is secretly seeing someone else. Kaashifa decides to go into isolation.
Episode 1063 – Friday, 17th July 2020
Carmen and Rhafiek are fed up with the continued intimidation from their oppressor. They are about to take a drastic move that will put an end to their suffering. Wade is shocked to know what Joy is undergoing. It is a bad day for Nazeem as Bridgette corners him.
Episode 1064 – Monday, 18th July 2020
Indeed, desperate times call for desperate measures. Carmen and Rhafiek are willing to do whatever it takes to come out of their present situation. Mymoena is infuriated with Nazeem after she discovers his scheme. Meanwhile, how do you think Kaashifa will react to Imraan's surprise?
Episode 1065 – Tuesday, 21st July 2020
At last, AB discovers he is a web of lies. Zoe changes her mind about selling the house belonging to Joe. Wade finally decides to come public about his secret relationship with Joy.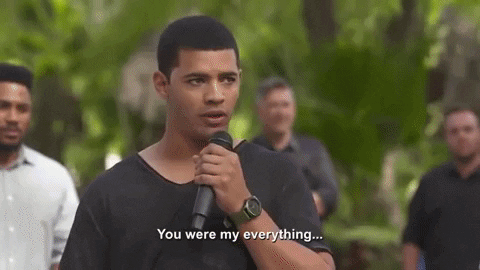 Episode 1066 – Wednesday, 22nd July 2020
Carmen and AB are in disagreement regarding Jacob's condition. However, AB insists that he is to be taken to the hospital immediately. How will Joy and Wade react when Nazeem ruins their secret plan? Imraan is a happy man after meeting one person who matters the most to him.
Episode 1067 – Thursday, 23rd July 2020
Imraan's arrival helps restore things to order. Nazeem, on the other hand, is planning to test how far Joy is willing to go. Meanwhile, AB promises claims to have the solution to Rhafiek's and Carmen's endless troubles. Unfortunately, the sudden change of circumstances complicates everything.
Episode 1068 – Friday, 24th July 2020
Joy does not believe she has been trapped. Bridgette is making the final preparation for a surprise party. Later, Tim is heartbroken after he discovers something he should not have.
Episode 1069 – Monday, 27th July 2020
Life gets unbearable for Joy while Zoe and Bridgette meet with Tim, who confronts them. He does not spare the two. Imraan, on the other hand, is mad at Kaashifa's grandmother, who seems to mistreat him.
Episode 1070 – Tuesday, 28th July 2020
Wade's life is crumbling down as he struggles with his relationship. Bridgette is not afraid of Tim. She confronts him back while a stranger catches the staff red-handed at the coffee shop.
READ ALSO: True Love Teasers: June 2020
Episode 1071 – Wednesday, 29th July 2020
Ty comes to the rescue of Wade and Joy's relationship. He agrees to keep their affair under wraps. The grudge between Tim and Bridget is escalating. Later, Rabia and Imraan are seen talking.
Episode 1072 – Thursday, 30th July 2020
Joy does not know what to do about her secret relationship with Wade. Perhaps, it is so because it is no longer a secret now that Tim knows. Bridgette is planning to leave her home.
Episode 1073 – Friday, 31st July 2020
Farah is twisting AB's hand while Chris is talking with Tim. At last, Nazeem admits his love for Joy despite her complicated relationship with Wade.
Rhafiek
In July, he faces endless problems. Rhafiek suffers in the hands of Jacob, who threatens him together with Carmen. At some point, the lives of his loved ones (parents) are endangered. Unfortunately, his effort to escape from his troubles becomes futile every time he tries. Even with the intervention of AB, his problems do not end.
Joy
Joy is secretly seeing Wade. Her secret relationship faces numerous challenges. For instance, her past almost complicates everything, but Wade comes to her aid. Also, due to Jealousy, Nazeem tries to end the relationship because he loves her too. At some point, her grudge with Zoe gets intense, making her life a living hell.
Kaashifa
Kaashifa is in love with Imraan. The two are trying their best to keep the fire burning throughout July. She has to endure all the challenges to make Imraan feel loved. At some point, she decides to go into isolation. Her grandmother seems to be against her relationship because she mistreats Imraan.
These Suidooster teasers give you an insight into what to expect from your favorite characters in July 2020. Arguably, the show is becoming more exciting to watch because of the twists and endless drama. Well, make sure to watch all the July 2020 Suidooster episodes for more!
DISCLAIMER: Please note that some of the links in the article are affiliate links and BRIEFLY.co.za will earn a commission if you purchase through those links. However, we always choose only the best quality products that we use ourselves and recommend to our readers. The earnings we get from the affiliate marketing help us continue preparing useful and entertaining content for you to enjoy.
READ ALSO:
This is Love teasers: June 2020
Uzalo Teasers: June 2020
Mehek 2 Teasers June 2020