Who is Aerosmith lead singer, Steven Tyler?
Steven Tyler is the lead singer of the famous rock band known as Aerosmith. The band is popular for hits like Walk This Way, Love in an Elevator, I Don't Want to Miss a Thing, and Dream On. The star wears many hats, including that of a lead singer and father.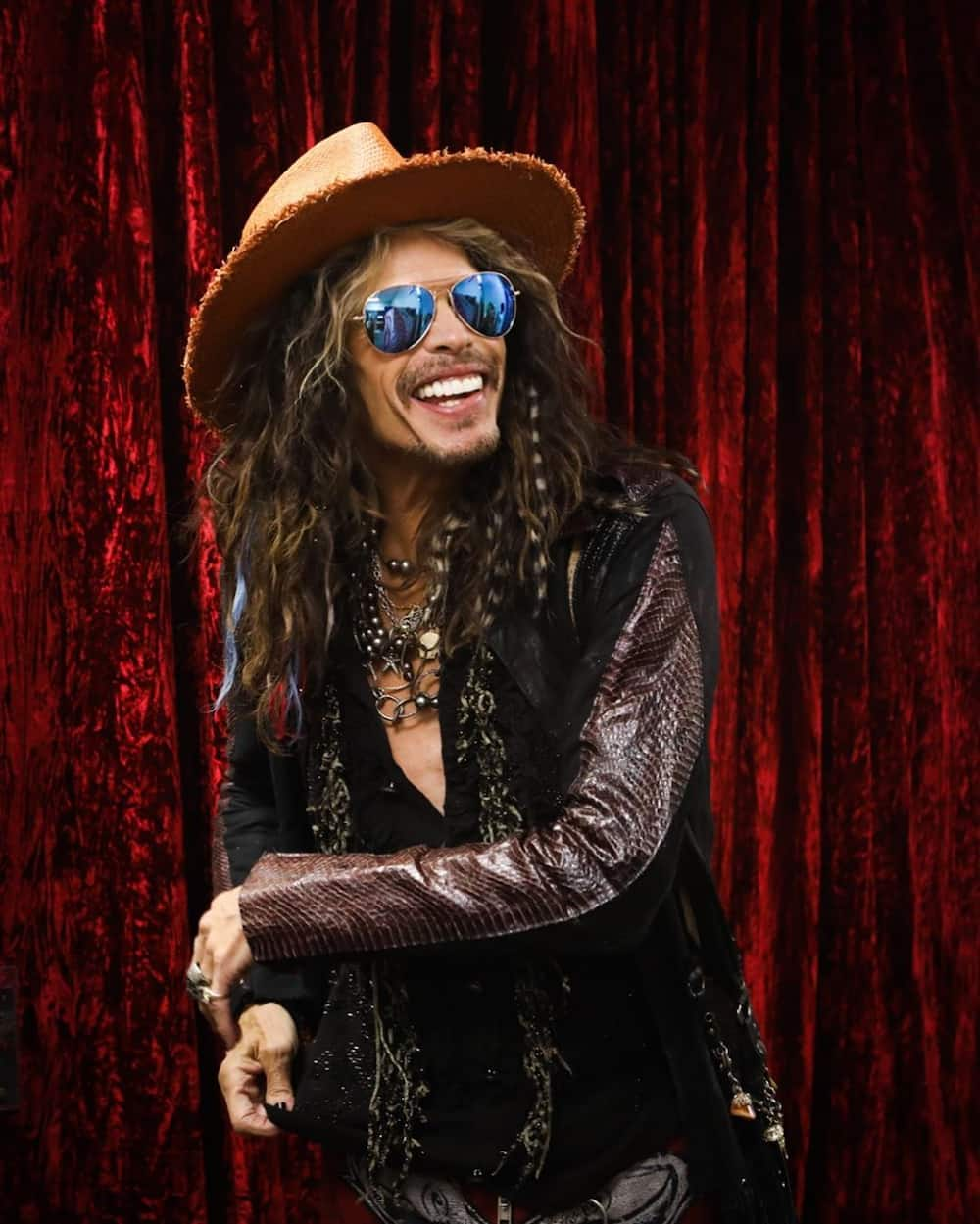 The respected lead singer has also served as a judge on the popular show American Idol for about two years. The Aerosmith band has been in existence for more than four decades, and through the years, they have been a huge success.
Profile summary
Birth name: Steven Victor Tallarico
Stage name: Steven Tyler
Year of birth: March 26, 1948
Steven Tyler age: 72 years
Gender: Male
Career: Lead singer and musician
Instagram: @iamstevent
Early life
The talented lead singer was born on March 26, 1948, in Yonkers, in the heart of New York. He is considered one of the greatest showmen in rock music. Interestingly, his father was a musician. He commenced playing the drums when he was quite young, and later, directed his passion for singing.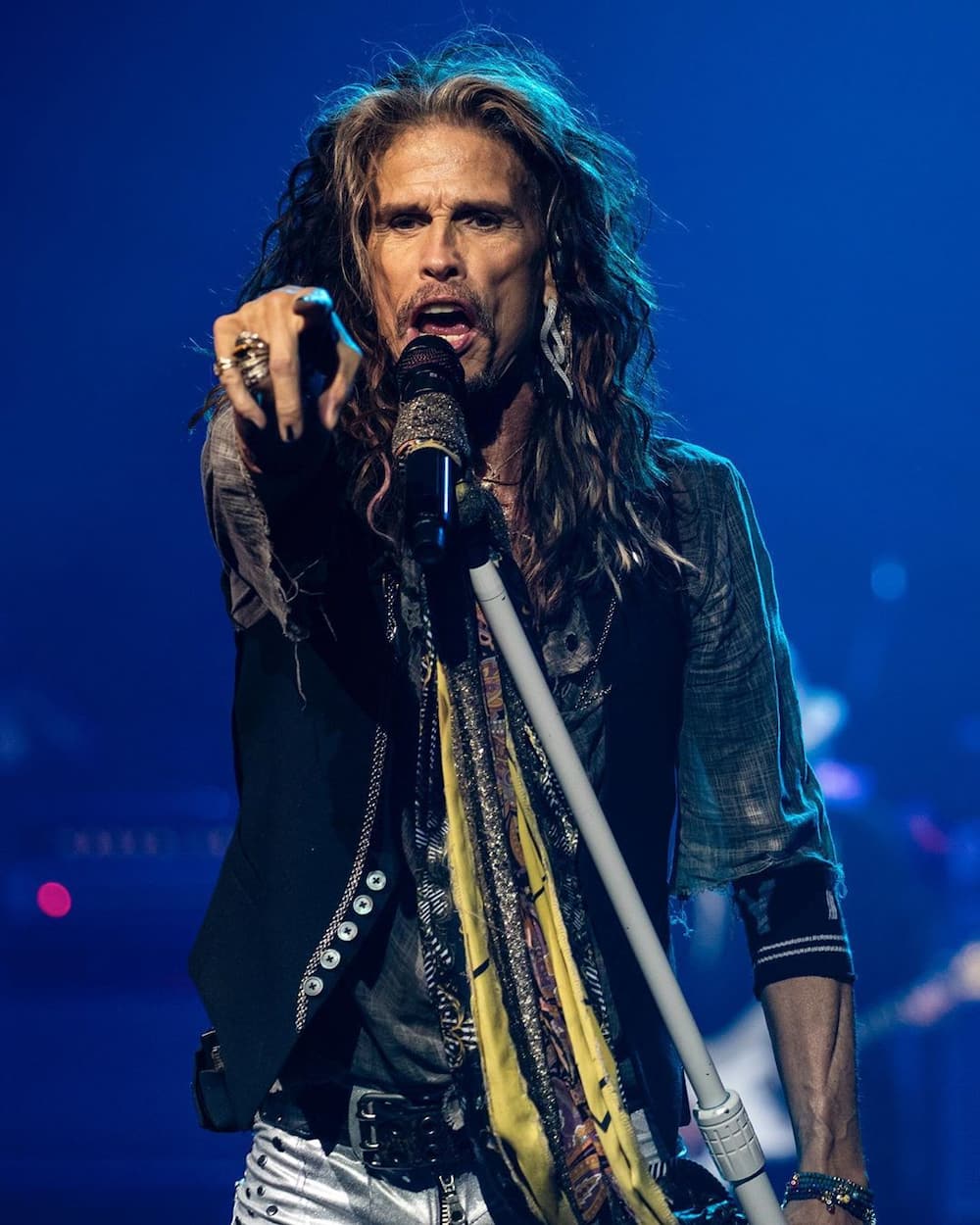 Career
Steven Tyler band, Aerosmith, signed a contract with Columbia Records. In 1973, they released their debut album which featured the song Dream On. The band later released their third album titled Toys in the Attic in 1975, and as a result, they emerged as a leading rock band to many rock fans. Some of their other great hits include Walk This Way and Sweet Emotion.
In 1976, the band released an album titled Rocks and Draw the Line in 1977. However, by the end of the decade, the band started falling apart. Whitford and Perry left the group, while the lead singer got severely involved in drugs. Despite all the misfortunes, he still kept the band going by adding new members. However, his creative ability was affected. The group became a shadow of its former self.
Band comeback
A few years later, by the mid-1980s, he got his act together after embracing rehabilitation sessions. In 1986, the popular rap group Run-D.M.C did a cover of Aerosmith's single Walk This Way on their album, which covered vocals by Joe Perry and Tyler. As a result, the band was put back on the limelight.
In 1987, the band regained its lost glory by releasing the album Permanent Vacation. Some of Steven Tyler songs featured on the album included Dude (Looks Like a Lad) and Rag Doll. In 1989, they released the album Pump which featured songs such as Janie's Got a Gun, and Love in an Elevator. In 1993, they released the album Get a Grip which featured singles such as Cryin, Crazy, and Livin on the Edge.
What disease does Steven Tyler have?
The lead singer started developing health problems, and in 2006, he underwent throat surgery. The surgery could have ended his singing career, but, it turned out to be a success. However, the band had to cancel about half of its North American tour. In the same year, he announced that he had been treated for Hepatitis C, a liver disease.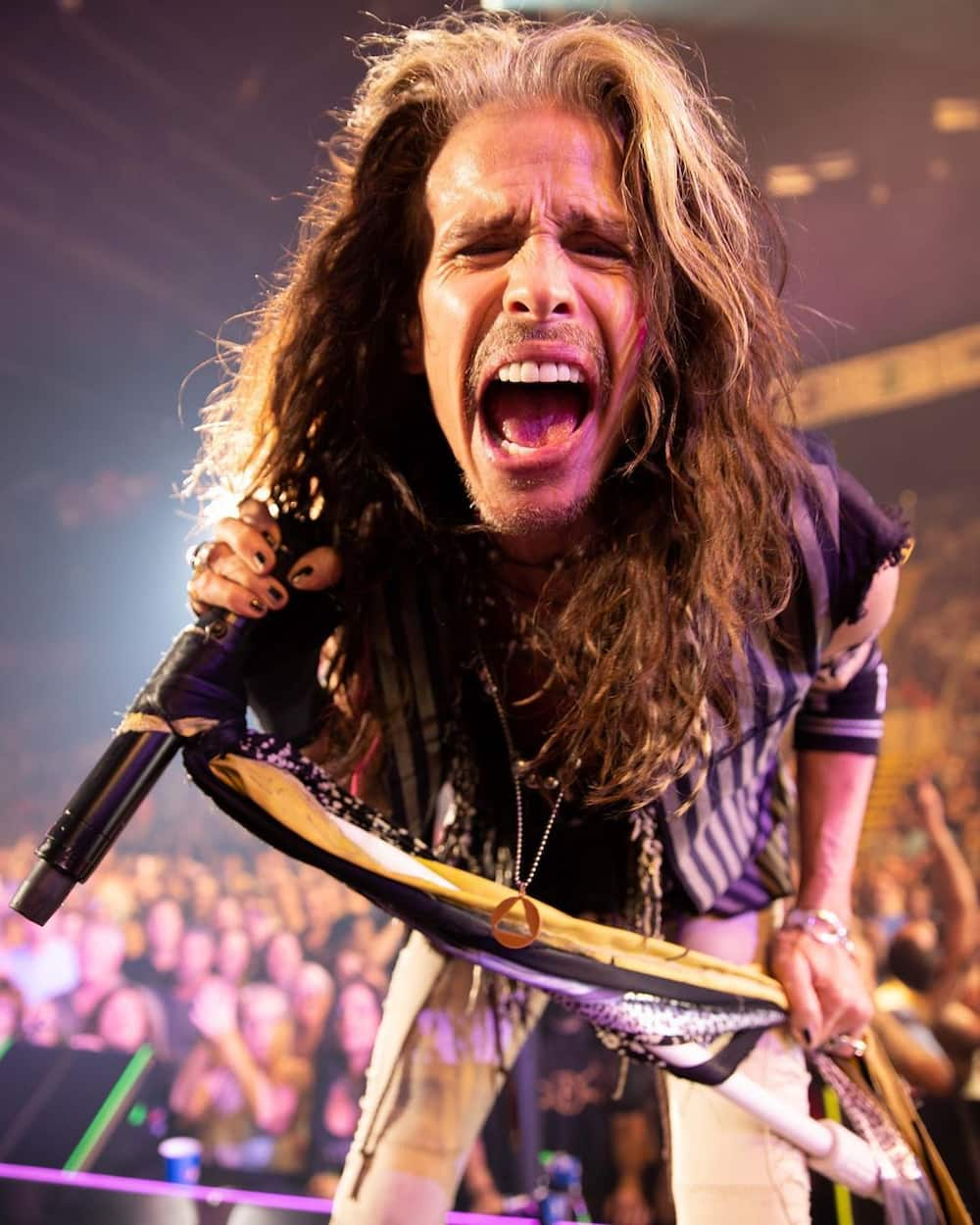 In 2008, the singer went to Las Encinas Hospital rehabilitation clinic located in Pasadena, California to recuperate from several leg surgeries. In 2009, he fell off a stage in South Dakota during an Aerosmith concert performance and broke his shoulder. As a result, the band had to cancel another tour.
News out was that Tyler would not return to the band after the fall. Joe Perry confirmed the news a month later citing that he had left to pursue a solo career. However, the artist made it clear to his fans that he was coming back. True to this, in 2010, he joined the band on the Cocked, Locked, Ready to Rock Tour where they performed in more than 18 countries.
American Idol
In 2011, he returned to the studio with the band and released the album Tough Love. This was followed with Music from Another Dimension. In the same year, his autobiography titled Does The Noise in My Head Bother You? was released. The singer also indicated that he suffers from lead singer disease. In 2012, he and other popular musicians including Jennifer Lopez and Randy Jackson signed to judge contestants on the popular reality show, American Idol.
Solo work
In July 2016, he released his first solo studio album titled We're All Somebody From Somewhere. The album brought about the singer's country sound. In 2018, the artist discussed the challenges faced during his career with Harvey Levin in the Fox News show OBJECTified. He stated the following:
I have an addictive personality, so I found certain drugs I loved and didn't stop to the point of hurting my children, hurting my life, hurting my family, hurting my band. There was a point where I didn't have a band, and I didn't care.
Family
More to his busy career life, the lead singer is also a father of four children. In 1976, he was in a relationship with Bebe Buell. Steven Tyler daughter with Bebe is known as Liv Tyler. From 1978 to 1988, he was married to model Cyrinda Foxe, and together, they have a daughter, model Mia Tyler.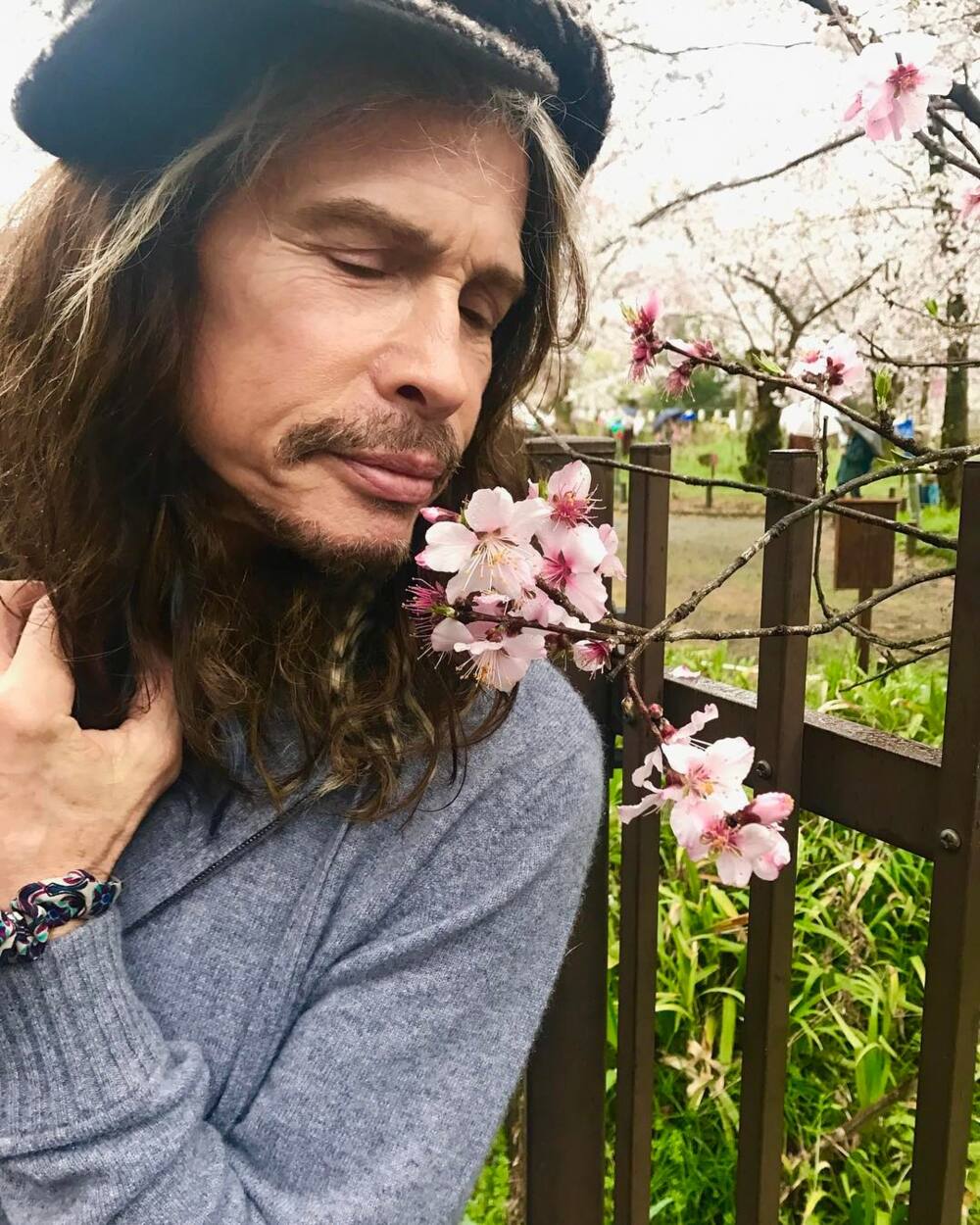 In 1988, he married again. Steven Tyler wife was known as Teresa Barrick, and together, they had two children, Chelsea and Taj Monroe. However, the couple divorced in 2006 due to personal problems. In 2011, Steven Tyler girlfriend was Erin Brady, but in early 2013, they called it quits. Steven Tyler young girlfriend today is known as Aimee Preston, with whom they have graced many occasions as a couple.
What is Steven Tyler's net worth?
The lead singer is said to have a net worth of about 130 million dollars. His wealth is linked to his successful music career.
Did Steven Tyler know Liv was his daughter?
Bebe Buell initially claimed that Liv's father was Todd Rundgren to shield her Steven Tyler daughter from her father's then drug addiction. However, the secret was later revealed that the lead singer was indeed her father.
READ ALSO: Nicole Nyaba bio: age, boyfriend, AKA, Bonang Matheba, best pics, in hospital, profile
Why is Steven Tyler's mouth so big?
This is a frequently asked question on the internet. However, there is no credible answer. Some people speculate that his family roots are the cause of his physical attributes. However, it is not yet confirmed.
Steven Tyler has proved that it is possible to age like fine wine. He has been in the music industry for many years and does not seem to let go anytime soon. His life story is one that depicts passion and zeal.
READ ALSO:
Yvonne Chaka Chaka bio: age, children, husband, songs, albums, movies and TV shows, profile
Reason Rapper bio, age, real name, Lootlove, near death experience, songs, profile
Leanne Manas age, family, education, cries on morning live, house, Instagram, and contact details
Source: Briefly News