Just Jinjer biography, members, songs, albums, profile
Just Jinjer is a well-known South African rock band famous for its amazing productions, with its album, All Comes Round, being the best-selling rock album in the history of South Africa. Jinjer is now an international group, as it performed in many places around the world, including Dubai and the United Kingdom. The band is a leader in entertainment, having gained the admiral status in the entertainment industry with a broad base of loyal fans.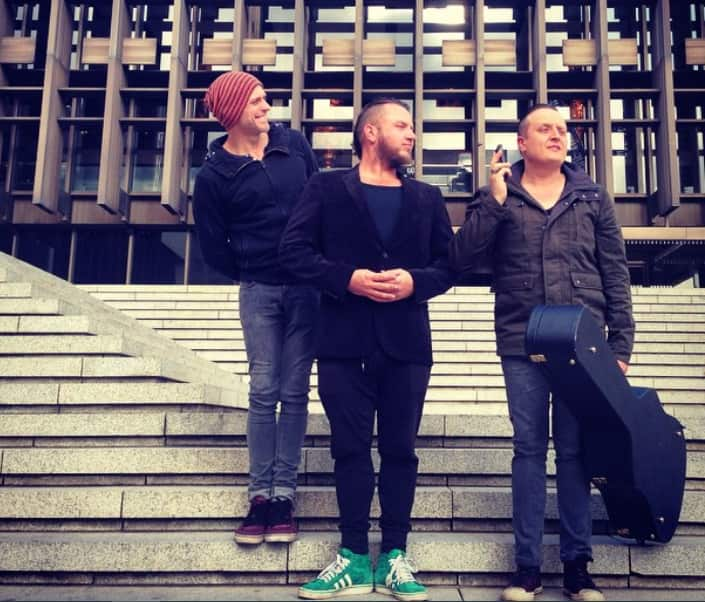 When was Just Jinjer band formed? Just Jinjer ranks highly for shaping the history of the South African rock band genre. The influence of the band has seen it touching souls, minds, and hearts for more than two decades now. This detailed biography will give you a clear picture of the journey that the group has taken to be where it is today.
Just Jinjer profile summary
Real name: Just Jinjer
Year started: 1996
Origin: South Africa
Just Jinjer age: 24 years
Just Jinjer Instagram: @justjinjer
Twitter: @justjinjer
Facebook: @justjinjer
Website: justjinjer.com
Famous for: Touring and performing with Def Leppard, Counting Crows (2004), and U2.
READ ALSO: GoodLuck band: members bio, songs, awards, record labels, profile, net worth
Just Jinjer biography
Just Jinjer has been running since 1996 when it first dropped in the music scene. It has since sold more than 250,000 albums, becoming a top seller rock band in the history of the rainbow nation. Just Jinjer is now a successful band with a series of platinum certification albums.
Just Jinjer has previously shared the stage with accomplished artists. A case in point is the 2009-electrifying concert in which the band shared the Nelson Mandela stage with famed icons such as Annie Lennox, Ludacris, and The Goo Goo Dolls at the Nelson Mandela 46664 Concert in Johannesburg. Also in performance were Razorlight, Peter Gabriel, Corrinne Bailey Rae, and Angélique Kidjo. They have also shared the stage with other renowned artists such as Blowfish, The Strokes, Maroon 5, INXS, One Republic, and Hootie, among others.
Formerly called Just Jinger, the band renamed itself to Just Jinjer in 2006 to avoid rampant mispronunciations. There is no credible information about Just Jinjer wealth, member salaries, and net worth.
Just Jinjer members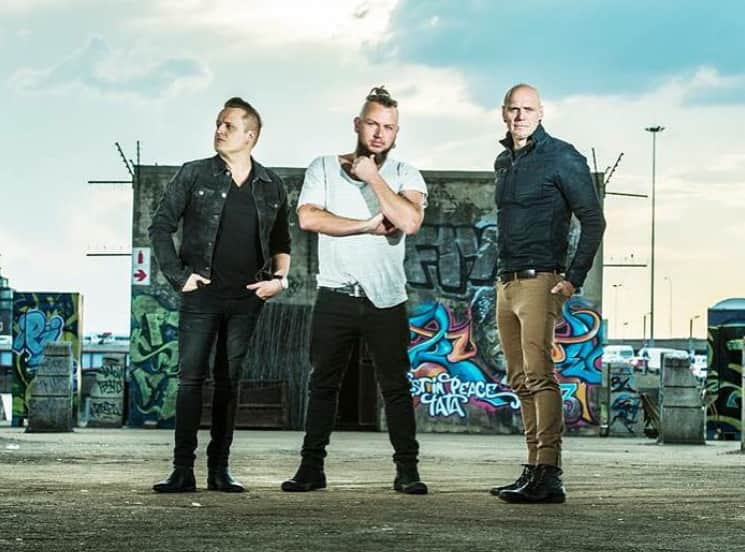 The famous Jinjer comprises of three key members who pull together a set of unique talents to produce your favorite albums. The trio has been a part of the band since its inception.
1. Ard Matthews
Ard is a talented songwriter and frontman in the band that is now an icon of albums in the rock genre. His classical melody and musical lyrics make up a better part of the success at Just Jinjer. The Johannesburg born star has been doing well in music since the 90s when his artistry and songwriting skills went viral.
Ard is the man behind most of the vocals and guitar plays in the band. The group leadership rests on his capacity to launch electrifying stage performances.
2. Brent Harris
Instagram: @brentmaxharris
Harris is the famous drummer in Just Jinjer with a clean record of keeping the rhythm fine-tuned. He understands all the Jinger tracks inside out, making him a strategist in the band. The gifted drummer also shares a wealth of experience in vocals and percussions.
3. Denholm Harding
Instagram: @denholmharding
He is a bass professional and the backbone in Just Jinjer. Fans love him for his creativity that adds flavour to the music of the band.
Just Jinjer former members
Several other musicians have been supportive members of the band at various times.
Alec Bridges: A talented guitarist
Antony Galatis: A keyboard professional
Danie Janse van Rensburg: A long time guitarist
Jaco Swart: A guitarist
Sandy Chila: A band guitarist and producer between 2005 and 2009
Simon Bailey: A guitarist in the band between 2003 and 2005
Tuxx Mothomme: He specializes in bass and vocals
Verny Scholtz: He is an expert guitarist, keyboard player, and, vocalist
Just Jinjer albums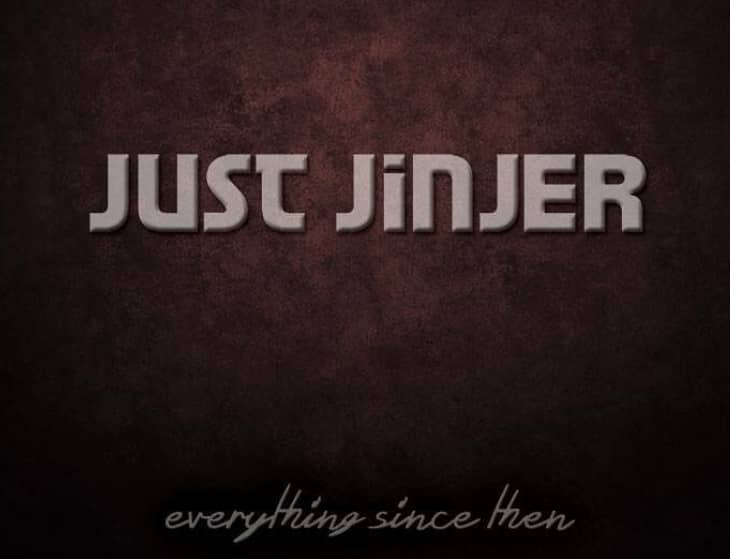 The band's discography includes the following albums:
2017: All Comes Round 20th Anniversary Edition
2015: Everything Since Then
2010: Just Jinjer
2009: Milk & Honies EP
2006: Just Jinjer
2004: Bootleg Album
2003: Howzit (Limited copies)
2003: Collectors 2003 (Limited copies)
2001: Greatest Hits
2000: Strange World
1999: Here's to You
1998: Something for Now
1997: All Comes Round
Just Jinjer songs
The band's record labels include Capitol Records, Sony BMG Music Entertainment, and Curb Records. Just Jinjer has produced several songs in the rock category since its debut in 1997. Most of these hit songs fall under their all-time favorite album: All Comes Round 20th Anniversary Edition Songs. Here are some of the trio-band songs:
Too Late
Ahead Of Time
Another Day
What Right
Pretty One
All Comes Round
Just Jinjer Father and Father
Just Jinjer Shallow Waters
No God?
All Ways
Traffic Light Blues
No Idea
Stand In Your Way
Bit of Respect
Baby Song
My Life
Just Jinjer sugar man
Just Jinjer she knows
What He means
Paradise in Summertime
Home –Tribute to Madiba
Just Jinjer Like You Madly
Stayed A Boy
Achievements
The 1996 recording contract that Ard Mathew landed with BMG Africa became a soft stepping-stone for the band to afford a propelling launch. This lucrative deal ripened his flawless songwriting skills, enabling the band to rewrite the history of South African rock and pop genres.
The band had its first transcontinental shift in the wake of 2000 with a visit to the UK, where they released a trademark album called Strange World. Other than double platinum and gold status of some of its albums, the band has had eight number ones across national radio as well a number of high profile TV soundtracks such as the United Status network, ABC's popular TV show 'Cougar Town', and MTV's 'The Hills.'
Upcoming Just Jinjer shows
The band has a couple of shows coming up later this year:
Just Jinjer Unplugged (17th June): The Lyric Theatre, Gold Reef City
The Barnyard Theatre – Gateway (29th June): Gateway Shopping Centre, Umhlanga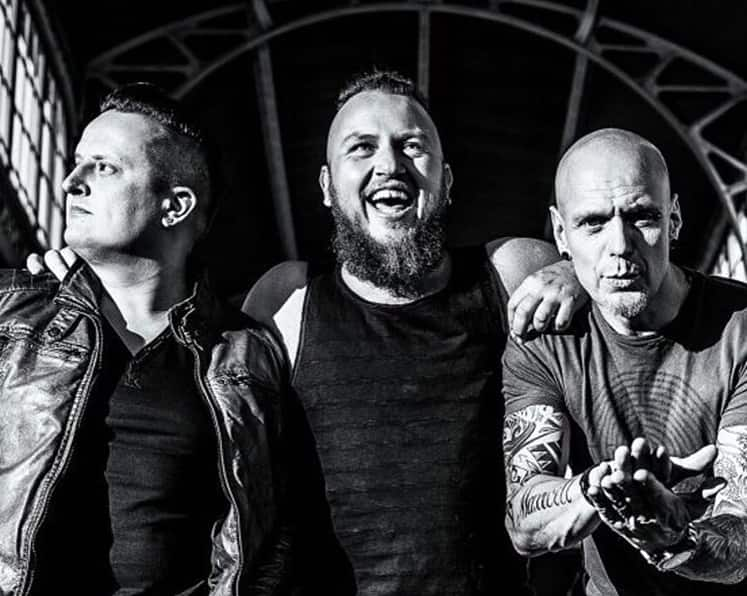 READ ALSO: South African bands that made it internationally
Just Jinjer songs have received a good reception in both local and international arenas, making the band even more famous. The group has reshaped the South African music industry by making rock a mainstream choice of entertainment. Which is your favourite Just Jinjer song? Share with us your opinion in the comments section below.
READ ALSO:
Famous South African rock bands
Nicole Nyaba bio: age, boyfriend, AKA, Bonang Matheba, best pics, in hospital, profile
K.O bio age, full name, wife, family, songs, album, cars, house, net worth, profile
Rouge Rapper bio: age, real name, parents, first feature, profile, net worth
Source: Briefly.co.za