Poppy Ntshongwana bio: age, husband, career, education, mix fm, profile
How do you think it feels like for a lady to venture into a male-dominated field? Do they have it easy, or do they have to face the hurdles of trying to fit in? The story of Poppy Ntshongwana highlights how her journey has been like to pursue something that she was passionate about since her childhood years.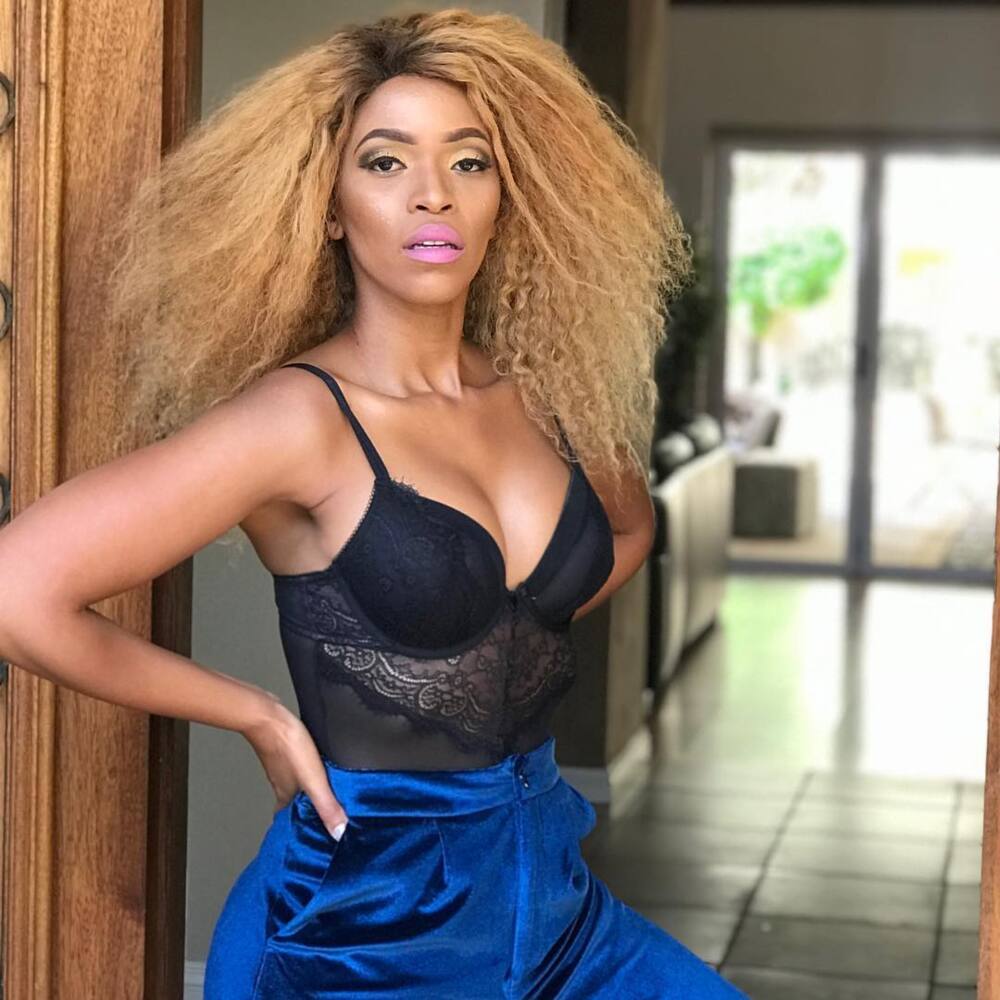 Having a dream is one thing, and putting in the effort to pursue it is another. Poppy Ntshongwana is an iconic lady who chose to face life by its horns. As a young girl, she always envisioned herself as a DJ. As a result, she decided to pursue a line that would benefit her. Interestingly, she studied politics for her A levels; however, her career is in line with what she has always dreamt of being. How did she manoeuvre to pursue her goal? Her biography deciphers how the journey has been for her.
Poppy Ntshongwana Profile
Real name: Poppy Ntshongwana
Date of birth: 26th January 1984
Age: 36 years old
Place of birth: Eastern Cape, South Africa
Profession: DJ, MC and radio host
Nationality: South Africa
Poppy Ntshongwana Instagram: poppyismyname
Poppy Ntshongwana Twitter: @PoppyIsMyName
Poppy Ntshongwana biography
They say that the universe always conspires; hence, you can always speak things into existence. Ntshongwana is one lady who believed in her dreams, and before she could notice, things were falling into place, and her future was aligning. She has made a dime in the entertainment industry as a DJ, emcee, radio presenter, and model. Would you like to know what does she do differently?
Poppy Ntshongwana age
She was born on 26th January 1984. Currently, she is thirty-six years old.
Poppy Ntshongwana education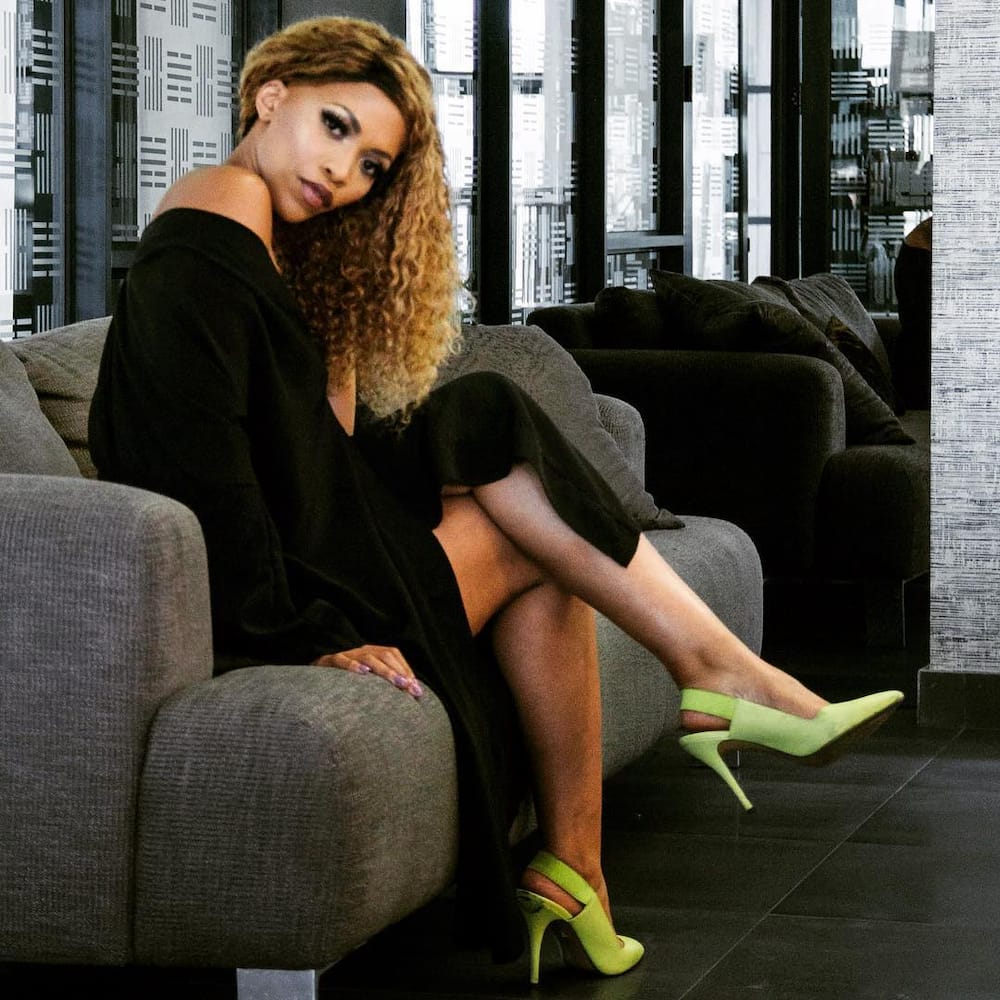 She is an alumnus of The Diocesan School for Girls in Grahamstown. The school did not only offer her the opportunity to mingle with people from different backgrounds but also sparked her liking for being a DJ. She later joined the University of Pretoria to pursue politics for her A levels.
READ ALSO: Top 17 hottest female DJs in South Africa 2020
Poppy Ntshongwana career
They say that luck favours the prepared. Poppy was lucky to land her first job at the age of nineteen. She worked as a radio presenter for TuksFM. Her personality blew masses, and in 2005, 5FM poached her to work in the station, a position that she did not think twice about.
Working at 5FM
The opportunity at 5FM was her first paying job after she had cleared campus, and she worked as a newsreader. Her experience at the radio station also favoured her career as a DJ as she went ahead to perfect her skill. As a result, she worked with the station for more than ten years before taking a break from being a radio host.
Apart from her career on radio, she is also an emcee and a DJ. She has hosted some of the most significant shows in the country, including KFC Taste The Fame, Miller Rock The Boat, and the GQ Best Dressed Man Awards, which was held in 2010, to mention a few.
She has also delved into being a TV presenter as she was once a guest presenter on Mzansi Magic Travel Show. To add to her list of careers, she has also worked as a model and has featured in the Heat Magazine Beauty Edition, Levis and Cosmopolitan Denim Issue, to mention a few.
Poppy Ntshongwana Mix FM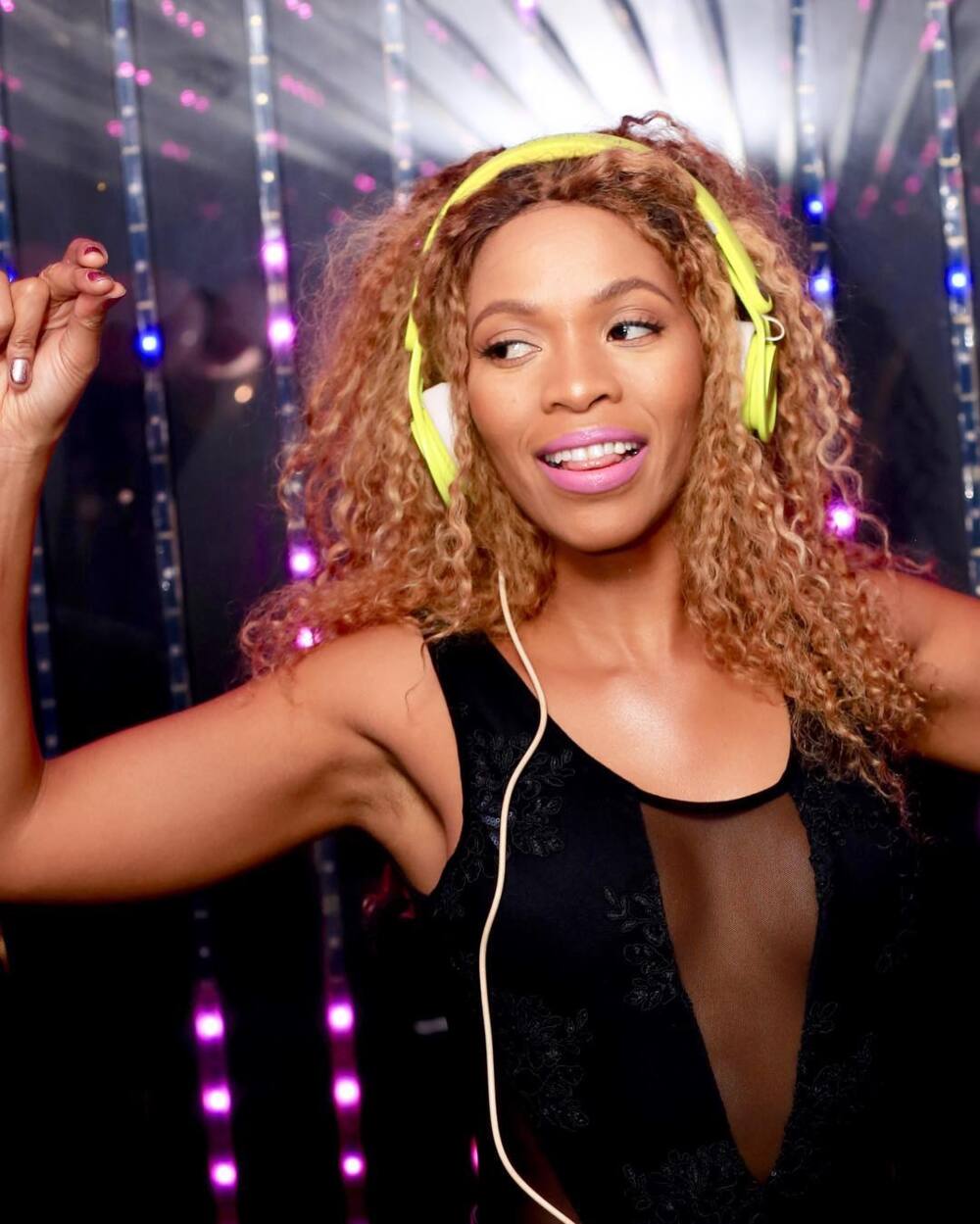 After taking a hiatus from her career as a radio presenter, Poppy made her way back on the airwaves by joining Mix 93.8FM. She made this move on 8th April 2019 after landing an opportunity as a weekday lunchtime host. Speaking about the show that she would be hosting, she promised her fans an exciting and fun-filled experiences.
READ ALSO: The best South African house djs
Poppy Ntshongwana and Sizwe Dhlomo
What is the name of Poppy Ntshongwana boyfriend? A couple of years ago, she was known to have been dating DJ Sizwe Dhlomo. The two used to work together at 5FM. It, however, seems like their break up was messy since Ntshongwana made the following remarks during one of the interviews:
He's likable if you don't date him, I'm glad it's over
She went further to say:
He's a very smart guy, I'll give him that but I just don't think he is an amazing boyfriend and it's okay.
She also dated DJ Milkshake, and she says that they are good friends.
Poppy Ntshongwana husband
Besides what happened with DJ Sizwe, she has chosen to keep the details of her current boyfriend private. However, she revealed that her boyfriend has already met her parents, unlike the other men that she dated. Could this be a sign that the wedding bells will be ringing soon?
Poppy Ntshongwana and Bonang
In 2013, back when she was still at 5FM, she was alleged to have gotten into a catfight with Bonang Matheba. This fight took place after the Fresh Drive team had gone to a notorious party island where they were to broadcast live. DJ Euphonik, who by then was dating Bonang Matheba, was part of the crew, and his girlfriend had accompanied him.
It is alleged that before the trip, Poppy had called DJ Euphonik and Bonang had answered the call hurling insults at her. An insider highlighted what had transpired saying that Bonang had complained to her then-boyfriend about Poppy not talking to her. She even offered her a seat on her table. However, Ntshongwana declined. As a result, this sparked a fight that culminated in Bonang dragging her by her hair and pulling her around.
It is not clear whether the two cleared the bad blood that exists between them since the fight. However, that incident has not stopped Poppy Ntshongwana from chasing her dreams. She is still flourishing as a DJ and as a radio host.
READ ALSO:
Bob Mabena bio: age, children, marriage and divorce, songs, albums, profile
Gareth Cliff's open letter to the president gets mixed reviews
DJ Maphorisa backs Kelly Khumalo's plea to pray in funny clip
Source: Briefly.co.za