Skeem Saam Teasers: July 2020
South African TV shows are setting the pace in the continent's entertainment industry. The epitome of their success is that some of them are making it to international platforms like Netflix. This depicts how creative and exceptional the sector has become. As a South African, there is no better way to support the industry than watching SA content. It would be best if you start by checking out these Skeem Saam teasers for July 2020.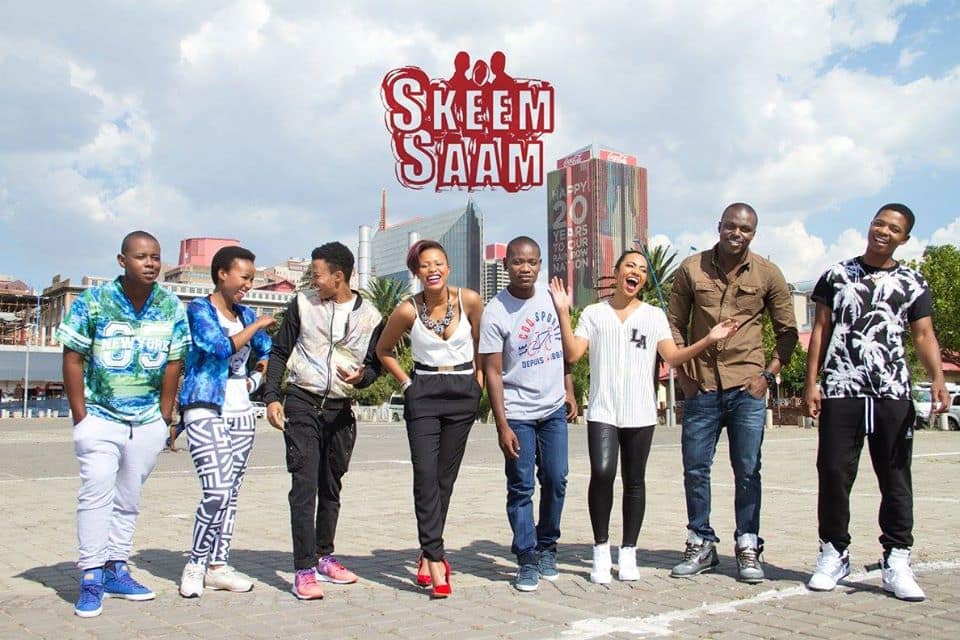 Imagine a show that has been airing on the screens for eight seasons and is still on to serve you more content! How intense can that be? Skeem Saam is that kind of show as it never grows old. The beauty of it is that its setting is in the country; hence, the homily vibe that it creates is unmatched. If you wish to follow the show, you might want to go through Skeem Saam teasers for July 2020 to be more familiar about the plot.
Skeem Saam teasers for July 2020
These are some of the highlights of the oncoming episodes.
Episode 258 - Wednesday, 1st of July 2020
Charles comes up with a theory about what is going on between Leshole and Clement, and Granny is forced to make a heartbreaking decision about her future. Meanwhile, Lelo is shocked when she hears what Lehasa says on live radio.
Episode 259 - Thursday, 2nd of July 2020
Kenny opens up to Clement about a sensitive matter. Is she making the right decision? Lelo makes an interesting proposal to an old foe when she discerns that she was tricked, and an old lady finds it difficult to admit the reality of her future.
Episode 260 - Friday, 3rd of July 2020
Wallet's career is about to pose newer opportunities, and Lelo and Lehasa encounter a life-threatening experience. Will this experience convince them to put their differences aside?
Episode 1 - Monday, 6th of July 2020
A non-responsive department aggravates Alfred's financial miseries, and an unexpected guest shows up and rudely interferes with the newfound freedom that Kat was enjoying. In the meantime, Marothi comes up with a plan to frustrate Lehasa.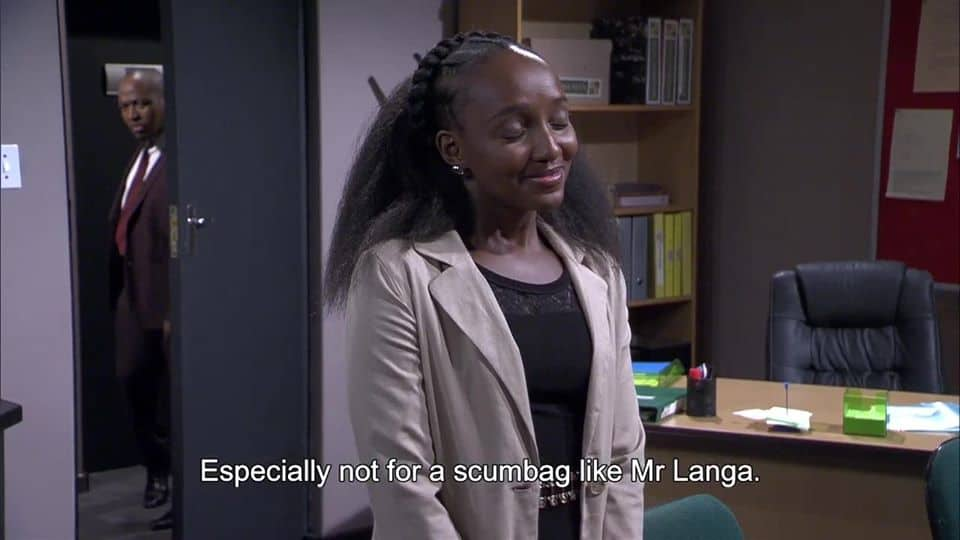 Episode 2 - Tuesday, 7th of July 2020
Mr Kgomo's former employee reveals a secret that he thought he was the only one who knew about it, and this catches him by surprise. The administrator of Turf High delivers the verdict of the scandal that took place during the school trip, and Phomolo and Lehasa discover something horrifying in the hotel room.
READ ALSO: Binnelanders Teasers: July 2020
Episode 3 - Wednesday, 8th of July 2020
Babeile is shocked when she realises that Charity has suddenly become inquisitive, and the decision that the teachers and Principal make will have a significant impact on Shadi and Clement. Meanwhile, Mfundo puts Fanie's worries to rest, although Fanie does not seem to be convinced about everything.
Episode 4 - Thursday, 9th of July 2020
Babeile raises suspicions about the return of a Turfloop woman, and Fanie continues to have doubts about Mfundo's actions. Principal makes one of the students believe that they stand a chance to become a representative.
Episode 5 - Friday, 10th of July 2020
Charity insists on knowing Kat's better half, and Kwaito is astonished when he realises that someone else is making plans for his birthday. Babeile and Malebana are caught by surprise when someone tells them about the fire at the factory.
Episode 6 - Monday, 13th of July 2020
Lizzy worries about Glenda and Kwaito, and Nora starts a new fight when she makes her revelation. Clement is not willing to let anyone stop him from being elected as the class representative.
Episode 7 - Tuesday, 14th of July 2020
A grieving couple warns Charity about her actions, and Mapitsi finds it difficult to believe the theory of the secret affair. Malebana comes across another reason why she should be excited about the factory case.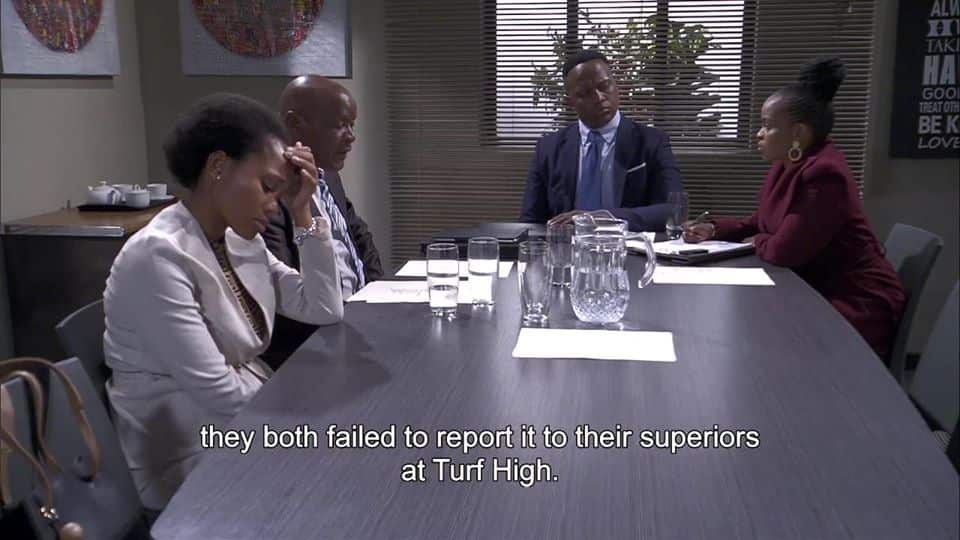 Episode 8 - Wednesday, 15th of July 2020
The results of the elections leave Clement and Shadi in shock, and Charity receives some news that threatens her existence. The lady who could have provided useful information to Malebana disappears. Is this another dead end?
Episode 9 - Thursday, 16th of July 2020
Sthoko is not pleased that Alfred dragged Clement in his mud, and Nora takes Malebana to a destination that she had not expected. Charity begins to second-guess the decisions that she has been making.
READ ALSO: Kulfi The Singing Star teasers: May 2020
Episode 10 - Friday, 17th of July 2020
Kat is shocked by the emotional decision that Charity makes, and Babeile and Malebana obtain information regarding the fire that took place at the factory. Mapitsi tries to set up a trap for Glenda and Kwaito.
Episode 11 - Monday, 20th of July 2020
Alfred feels uncomfortable when Principal instructs him to tutor a leaner for free, and Charity and Kat engage in an argument that leaves them in a terrible place. Lehasa comes across information regarding what has been happening at the police station with regards to the factory fire.
Episode 12 - Tuesday, 21st of July 2020
Charity says something unexpected to her uncle regarding the gift, and someone in the Maputla homestead is getting married, although Meikie is not happy about it. A police officer shows up at the Maputla residence to interrogate one of the family members. What is it about?
Episode 13 - Wednesday, 22nd of July 2020
Kwaito is in a challenging position as he has to make a difficult decision regarding his girlfriends, and Charity tries to squeeze in some time for her son. Meanwhile, Mokgadi is extremely worried about the investigations that Malebana has initiated.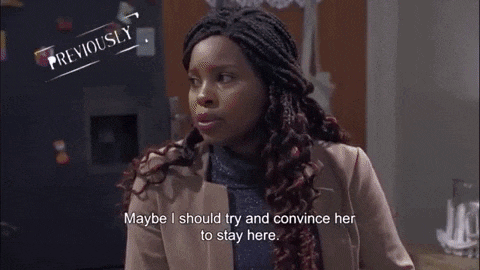 Episode 14 - Thursday, 23rd of July 2020
Charity implements her plan to get Jojo back to Turf, and tension continues to reign between Glenda and Lizzy. Meanwhile, Babeile is shocked when Clement narrates the flow of events on the night that the factory fire took place.
Episode 15 - Friday, 24th of July 2020
Charity is optimistic that the new beginning will be in her favour and her family, and Koloi and Noah are caught lying; hence, the issue becomes more complicated. The love triangle that Glenda got into continues to become more complicated.
Episode 16 - Monday, 27th of July 2020
Tbose blames Leeto and his family for interfering with his plans, and Leshole goes home bearing good news, although he is unsure about accepting it. Clement remembers that someone in his circle could clarify his confession about what happened on the night of the company fire.
Episode 17 - Tuesday, 28th of July 2020
The puzzle of the factory fire is nearly being solved as a new witness comes up, and a mother finds it difficult to secure the best school for her son.
READ ALSO: Generations: The Legacy Teasers- July 2020
Episode 18 - Wednesday, 29th of July 2020
Koloi makes a request that shocks Sis Ouma, and Leshole's big day does not go as he had anticipated; hence he gets so frustrated. Someone asks Kat's mother out for lunch, and this makes him suspicious.
Episode 19 - Thursday, 30th of July 2020
A Good Samaritan shows up and opens up about the events of the night before the factory fire, and Charity's lunch turns out better than she had anticipated. On the other end, Big Boy convinces himself that his son has been bewitched.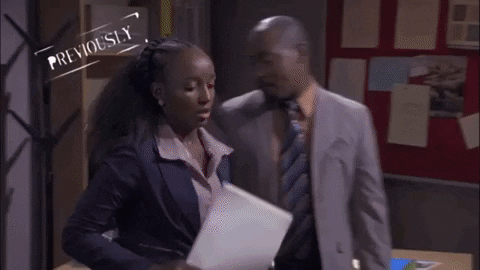 Episode 20 - Friday, 31st of July 2020
Sthoko is humiliated when he meddles in the personal life of a colleague, and Meikie reveals too much information to her son's former client. Will this information be used against him? Meanwhile, Leshole's ex-girlfriend reaches out to him.
Charity
Charity's curiosity bothers Babeile, especially when she insists on knowing who Kat's better half is. Later, she does something that prompts a grieving couple to warn her about her actions. She comes up with a new plan to ensure that Jojo returns to Turf. Will it bear fruits?
Clement
Principal is about to make a decision that will significantly affect Clement. However, he does not let this stop him from his pursuit of power. When the elections are held, he is shocked to hear the results. His situation is made more difficult when Babeile fails to trust him when he narrates the events of the night of the fire.
Skeem Saam teasers for July 2020 are a tip of what you should anticipate. You cannot afford to miss out on any scene, especially now that the mystery about the fire is about to be deciphered. Make sure to tune in to SABC1 every weekday at 18:30.
READ ALSO:
Season 2 of Mzansi Magic Housekeepers: story, cast with images, plot summary
Along Came Love Teasers: July 2020
Suidooster teasers: July 2020
Source: Briefly News