- Parents shut down a Cape Town school after teachers and cleaning staff members tested positive for Covid-19 last week
- Intsebenziswasano High School pupils from Philippi had no choice but to go home after parents claimed the school had not been disinfected since the positive cases were confirmed last week
- The Western Cape Department of Education's spokesperson confirmed the incident, saying the school is expected to reopen on Wednesday
PAY ATTENTION: Click "See First" under the "Following" tab to see Briefly.co.za News on your News Feed!
By Misheck Makora - Freelance Journalist
A group of angry parents refused that their children return to Intsebenziswasano High School after staff members tested positive for Covid-19.
One angered parent, Phumela Buhlungu, accused the provincial Department of Education of being reckless with learners' lives.
Buhlungu and other parents vowed that the school would not open unless it was properly disinfected:
"We are not going to allow this school to open because it was not disinfected since last week. The department was aware of the confirmed cases but they still allowed the school to open without disinfecting it.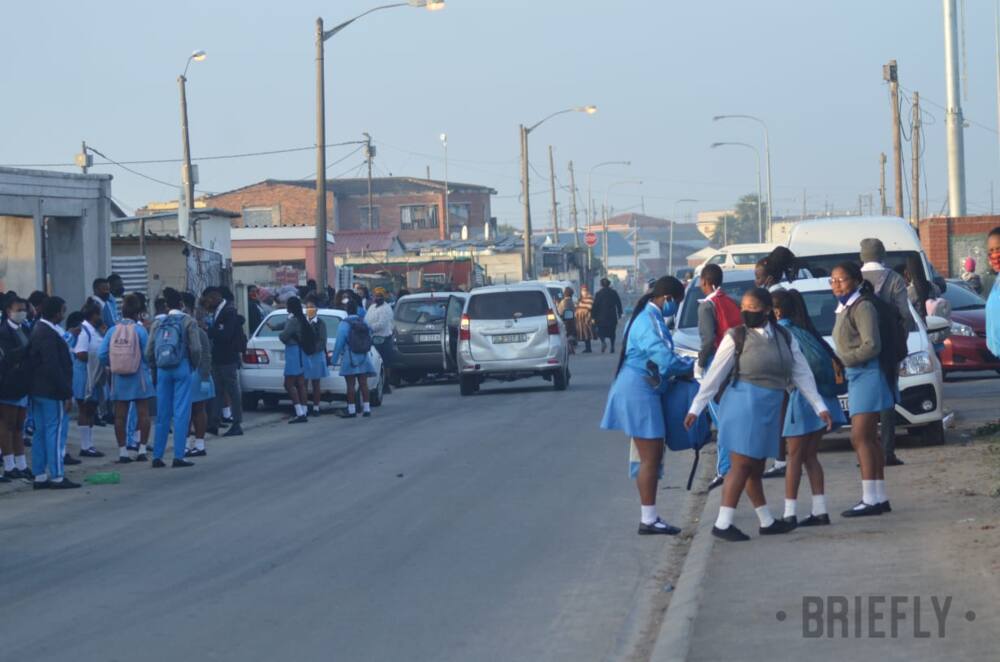 "We will not allow the department to gamble with the lives of our children. There are six people who died from Covid-19 in Philippi last week, we will not walk our children to meet their death inside classes that are not disinfected," said Buhlungu.
According to the South African National Civic Organisation (SANCO) member, Ntlantla Kamuteni, who was part of the group that closed the school, seven cases were confirmed at the school.
Kamuteni said five teachers and two cleaning staff members hjad been infected:
"We heard about this last week, the department had ample time to disinfect the school. I was shocked to learn that the school was opening without any disinfection taking place. We will not allow that to happen, they must disinfect all the classrooms and the staff room," he said.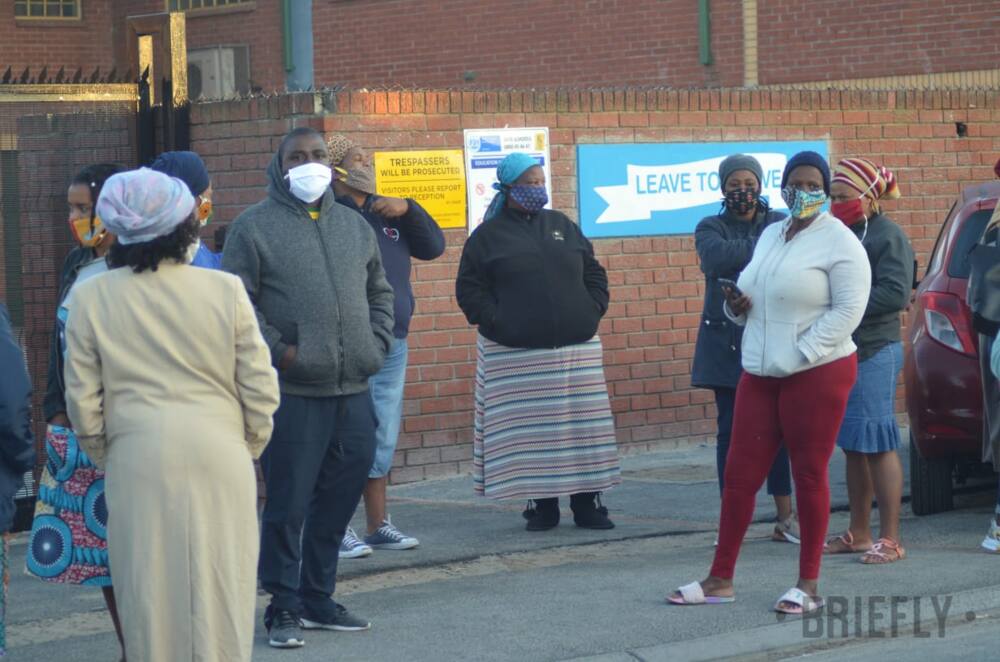 READ ALSO: Nando's hilariously reacts to couple's TikTok flour game, goes viral
Sanelisiwe Ngotha, 18, told Briefly.co.za she was disappointed not to meet her friends but admitted that getting into classes that are not disinfected poses a danger to learners:
"I'm not going to put my feet in the schoolyard when our teachers have tested positive. I'm scared because chances are high that we will all get infected. This was my first day at school, I was hoping to meet my teachers and friends, but now I must go back home. My health comes first," she said.
The Western Cape Department of Education's spokeswoman, Bronagh Hammond, confirmed the incident. She said the school is expected to reopen on Wednesday. Hammond said the department has developed a protocol for handling Covid-19 cases.
"If there has been a confirmed case of Covid-19 then the school is required to contact the district for assistance in terms of further cleaning.
"In all other cases, schools should follow the guidelines and protocols for cleaning as provided. Schools are to inform the parents, and their employees, should there be a positive case reported in their school," added Hammond.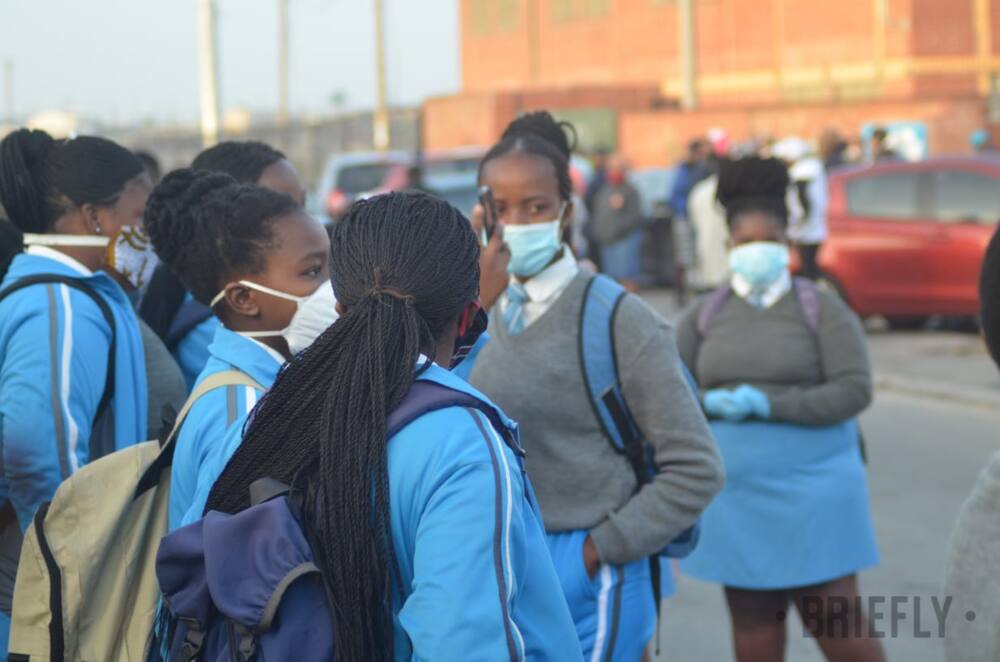 Meanwhile, Briefly.co.za reported that the first day back at school is often filled with feelings of excitement, angst, tension and in certain cases, fear.
These emotions would have been heightened for Grade 7 and 12 learners who returned back to school for the first time since the lockdown was announced.
With the threat of Covid-19 still looming, many South Africans have had their reservations about schools opening.
Twitter user Likho Mango (@YourfaveBhuti) seemed to brush any negative sentiment aside as he shared photos of his first day back.
The Grade 12 learner was full of smiles and included an inspirational message in his tweet:
"Anointed and protected, we were chosen."
Enjoyed reading our story? Download BRIEFLY's news app on Google Play now and stay up-to-date with major South African news!