- Brenda Mhlongo got married at age 18, when her acting career kicked off
- Now, she has been married for 19-years, despite living abroad for five and a half years
- She said the distance helped their relationship, every time they saw each other, it felt like a honeymoon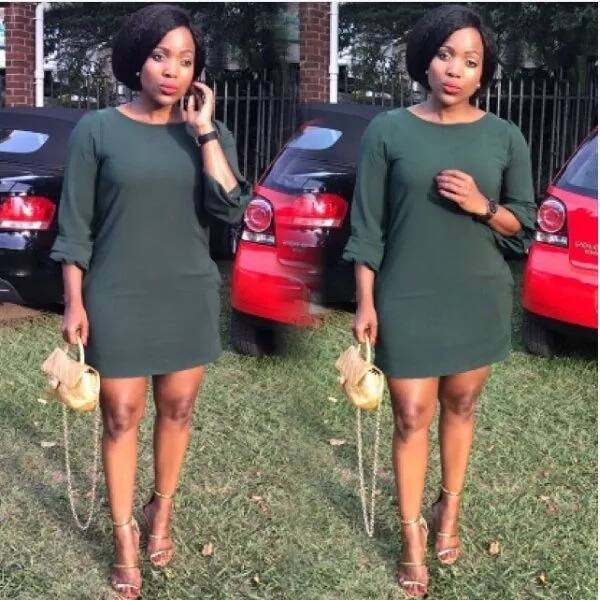 Mhlongo, who has been married for almost 20 years, said there is no secret for having a successful marriage, but it takes constant love and hard work.
The couple is proof that long distance relationships can work. She worked for five and a half years oversees while pursuing an acting career.
Mhlongo, who said 'I do' when she was 18, is thankful that her marriage survived her traveling abroad to follow her dreams. Times LIVE reported Brenda said she was happy the distance didn't ruin her marriage.
READ ALSO: How strangers can change your life: nanny who just met the dying baby donates liver
She said it's almost 20 years since she stood before the alter, claiming there is really no set secret. She continued by saying she thinks the traveling actually helped their marriage.
Mhlongo said as much as the distance was a disadvantage, is also an advantage for them, stating that each time they saw each other it felt like their honeymoon.
"I think that contributed to keeping the fire burning between us. Because I missed my family so much, every time I saw them I appreciated them even more. So, the distance kept the marriage going." She said
Now, three children and almost 20 years later, the couple is an example to those around them.
At the time of their marriage, Mhlongo's acting career started to take off, luckily, she had the support of her husband, Edmund.
She even gives him the recognition for training her as an actress. At the height of her career Brenda mostly traveling the world as part of big productions, such as the Lion King.
Briefly.co.za gathered for five years she was between different locations, but the thing that got to her was how much she missed her husband and kids.
Mhlongo revealed during the time, Skype was her best friend since she only saw her family twice a year.
She continued by thanking God she has a supportive husband. "My husband kept me going and their encouragement pushed me." She said.
READ ALSO: Doctors gave up hope that 5-year-old Brittany will live, then she starts to respond after seeing Jesus
Mhlongo said she's learnt to count her blessings because she still gets butterflies in her stomach when she thinks of her better half, even after 19 years.
Do you have a story to share with us? Inbox us on our Facebook page and we could feature your story.
To stay up to date with the latest news, download our news app on Google Play or iTunes today
Source: Briefly.co.za