Michelle Van Der Water bio: age, South Africa, movies and Tv shows, net worth
Who is Michelle Van Der Water? Michelle is a South African born actress well known for starring Marie Marcado on Castle. Her long-lasting success in the showbiz industry is evident from her numerous short films and flashy appearances on television.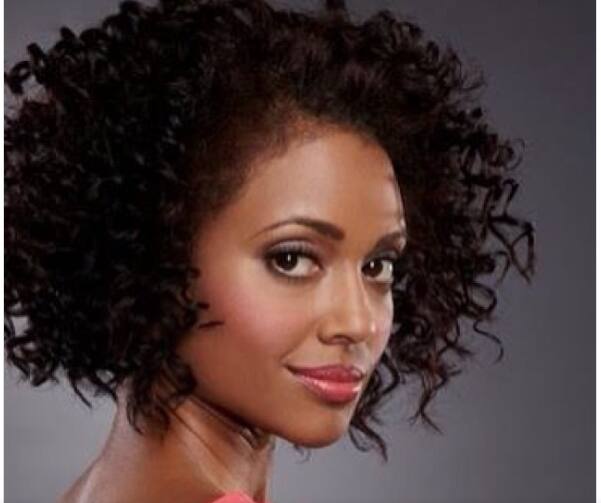 What is the story behind the success of Michelle Van Der Waters? Michelle is a multi-talented celebrity, a favourite for her undying passion at what she does best. Her name is now trending in featured film productions and TV shows, and she is darling to many loyal followers who look up to her inspiring life story. It is interesting how she pulls together her personal life and career to influence her fans.
Michelle Van Der Water profile summary
Real name: Michelle Van Der Water
Date of birth: December 26th, 1978
Place of birth: Cape Town, South Africa
Michelle Van Der Water age: Will be turning 42 years old later in 2020
Nationality: Dutch
Michelle Van Der Water IMDb: @Michelle Van Der Water
Michelle Van Der Water height: 5' 6" (1.68 m)
Occupation: Model, actress, producer
Active years: 2000 to date
Famous for: Starring Marie Marcado on Castle
READ ALSO: Mercy Mogase bio: age, boyfriend, parents, RHOJ, profile
Michelle Van Der Water biography
Michelle is a native South African who has toured and lived in different nations. Her family relocated to Australia soon after her birth. Her family lived on the outskirts of Sydney, about an hour's drive to the capital. Michelle Van Der Water parents come from different ethnicities. Her father comes from a Dutch-African heritage while her mother is of an Indian-African descent.
For a celebrity of her caliber, it comes as a shock that there is no Michelle Van Der Water Instagram, Twitter, or Facebook accounts. However, from the several Michelle Van Der Water pictures on different social media sites, it is without a doubt that her beauty is irresistible. Michelle Van Der Water feet are among the most liked on different platforms, including wikifeet.com, where she brags with a 4.5 star rating.
Michelle Van Der Water education
Michelle schooled in Sutherland Shire, attending Inabura High School. She later studied at Wollongong University from where she earned a Bachelor of Creative Arts in Graphic Design and New Media. She later moved to Los Angeles, where she enrolled at the Lee Strasberg Theatre in Hollywood. She has been sharpening her acting skills at the John Kirby Studio in Hollywood.
Michelle Van Der Water career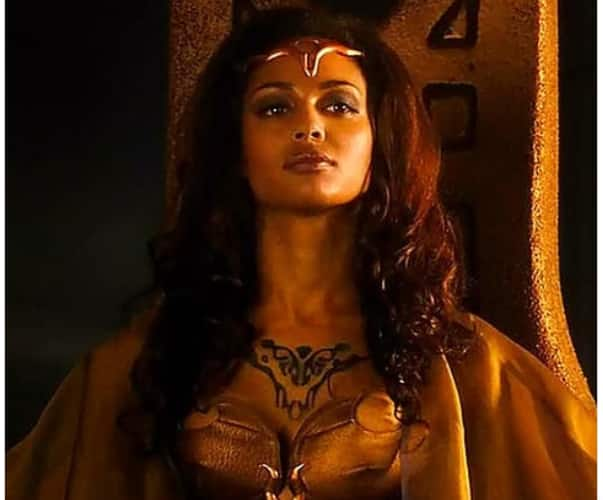 Michelle sparked her career in modeling while she was continuing with her acting studies. Her modeling career burst into flames when she relocated to Los Angeles, and her professional career eventually took shape in early 2000. Most of her work involved television and short film performances. She has since appeared in several films and television shows.
Michelle Van Der Water filmography
Michelle has starred in several films and television roles under different characters.
2019: We Are Love (Lily)
2018: Walking The Dog: While Black (Dana Hamill)
2017: 3 Divorcées and a Virgin (Cousin Katie)
2017: The 'What If' Factor (Dr. Danner)
2015: Teeth and Blood (Det. Sasha Colfax)
2013: Crosshairs (Megan)
2013: Lil' Shoppa -video short (Michelle Van Der Water)
2012: Vi: Short film (Carol Watson)
2012: Single Ladies -TV Series (Taylor Tilman)
2012: NCIS: Los Angeles -TV Series (Maribel)
2011: Broken Silence –Short film (Kate Davis)
2011: Castle -TV Series (Marie Marcado)
2010: 100 Questions -TV Series (Vicki)
2010: Melrose Place -TV Series (Actress #4)
2009: One Night Stan –Short film (Michelle)
2009: The Game -TV Series (Noel)
2009: Life -TV Series (Harper)
2009: Weight –Short film (Sarah)
2008: Do Not Disturb -TV Series (Kylie)
2008: Solace –Short (Michelle)
2007: ER -TV Series (Vondra)
2007: Between the Sunset and the Sea –Short film (Michelle Van Der Water)
2006: One on One -TV Series (Melanie)
2006: Minotaur (Raphaella)
2004: Journey to Lasta (Binyam's Girlfriend)
2002: Life Support -TV Series
2000: Max Knight: Ultra Spy -TV Movie
Michelle Van Der Water Visual effects include:
2009: Biohazard 5 -Video Game actor (Sheva Alomar: 3D facial scanning: Links DigiWorks)
Michelle Van Der Water production include:
2013: Lil' Shoppa (Video short executive producer)
Michelle Van Der Water own films are:
2017: Dream Center -TV Series documentary (Monek)
2016: Ballerina I'm Not -Documentary voice
2004: Lingerie Bowl -TV Special, Herself (Team Euphoria #1)
Michelle Van Der Water Resident Evil
Michelle Van Der Water Sheva Alomer roles in the video game Resident Evil back in 2009 portray her skillfulness in the work of art. She starred in Resident Evil 5 as a native African playing a significant part in an anti-bioterrorism group. She played mainly under the control of artificial intelligence and cooperative mode.
She made her first and last appearance in 2009 but managed to leave a spot in the heart of gaming enthusiasts because her general appeal in the game was naturally unique.
Michelle Van Der Water net worth
Michelle enjoys an estimated net worth of $400k. She banks most of her wealth from films, television shows, and other influential roles.
Mastering the art of keeping her personal life away from the public, there is no confirmed information about Michelle Van Der Water husband and children.
READ ALSO: Tarina Patel bio: age, husband, wedding, education, Generations, house, net worth
Michelle Van Der Water is a celebrity like no other for her breakthrough in modeling and acting, making her a role model to upcoming actors. Her life story and rise to fame bring out a fearless African woman who is never afraid to rock the world of entertainment.
READ ALSO:
K.O bio age, full name, wife, family, songs, album, cars, house, net worth, profile
Stephen Saad age, children, wife, parents, education, contact details, and net worth
Evodia Mogase bio, baby, husband, plastic surgery, cars, house, profile
Dee Koala biography, boyfriend, Friday freestyle, songs, albums, hot photos, profile
Ernst Middendorp bio: age, wife, teams coached, record, profile
Source: Briefly.co.za